I have an enormous scarf collection, and the handmade ones are my favorite. Get ready for winter by making any one of these 25+ DIY scarves!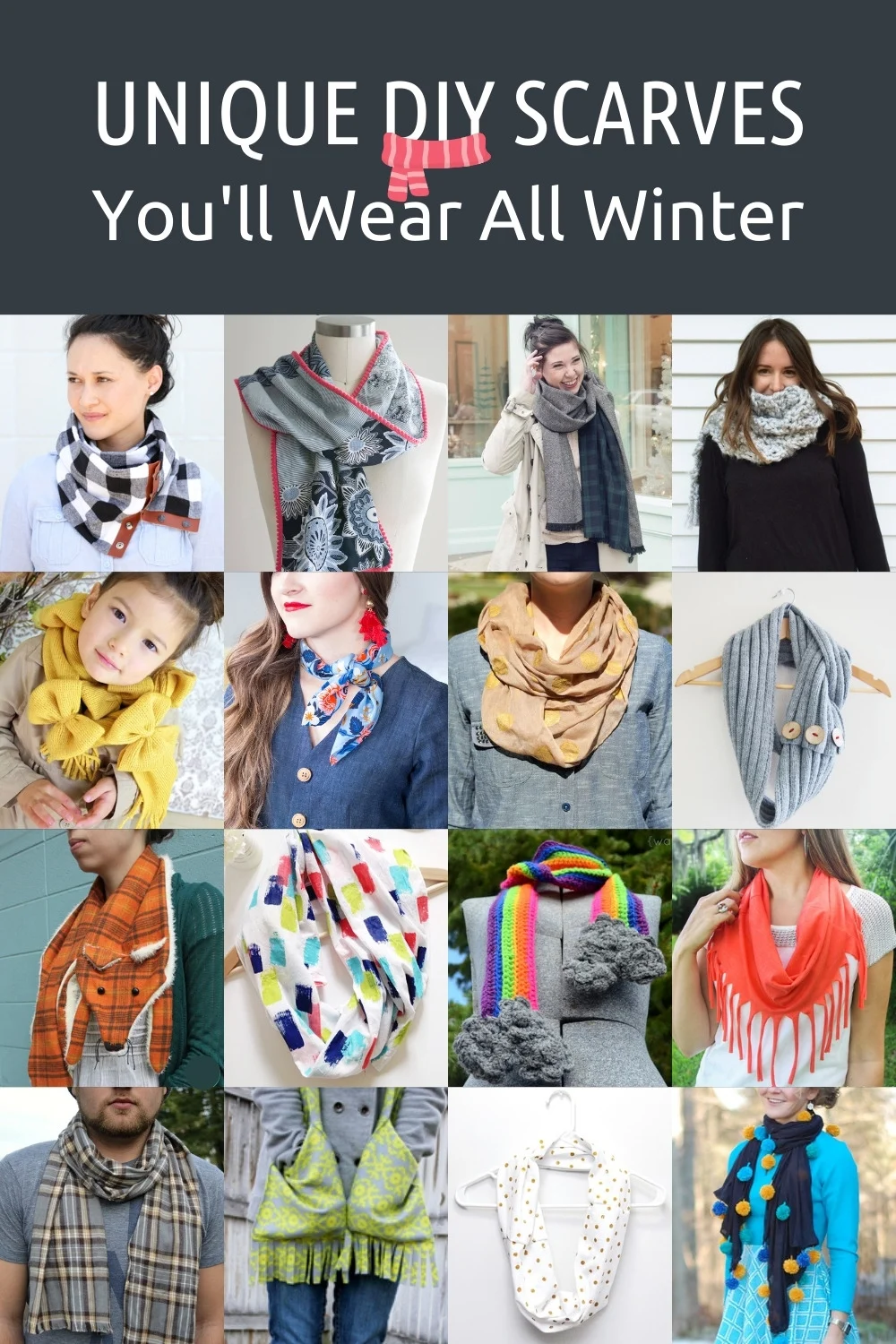 I have an obsession with making scarves . . . and I've had this "problem" since I was 15 years old and first learned to knit. Once I knitted my first scarf I was hooked, and now I have all kinds: sewn, knitted, cut straight from fabric, etc.
I have an enormous collection of purchased and DIY scarves, but to be honest, I like the DIY ones the best. There's nothing better than something unique and handmade. With winter right around the corner, I think you need a handmade scarf too.
Given that there are so many options, I've put together a collection of 25+ great ideas to get you inspired. Scroll down to see them.
DIY Scarves
Scarves are a great accessory for keeping you warm and also for dressing up an outfit. Whether you are looking to create a brand new scarf or hoping to update one you already have, you will definitely find inspiration in this list.
---
If you enjoyed these DIY scarf ideas, please share using the buttons below. Then check out these other popular DIY fashion ideas: