If you want to learn how to make an infinity scarf, this is the easiest and quickest way to do it! You'll only spend pennies on this simple project.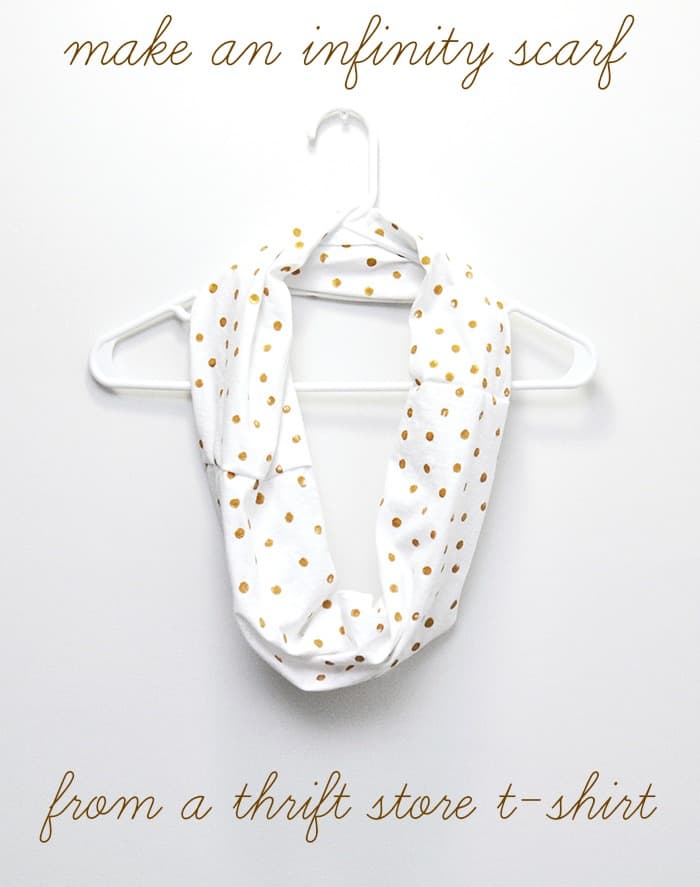 Scarves are such an asset to any wardrobe. It's so easy to be tempted to buy every pretty scarf you see in the store.
To save your pennies for something like, well, food . . . here's a quick tutorial you can use to turn a t-shirt into a scarf. If you want to learn how to make an infinity scarf, this is the easiest and quickest way to do it!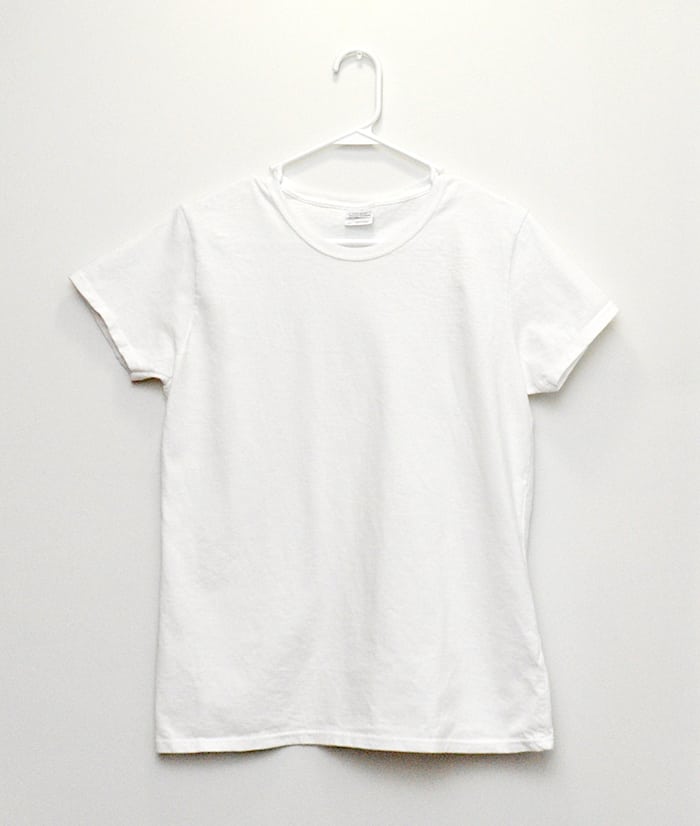 Infinity Scarf from T-Shirt
You'll need:
T-shirt (choose a large size)
Needle & thread
Fabric paint
Pencil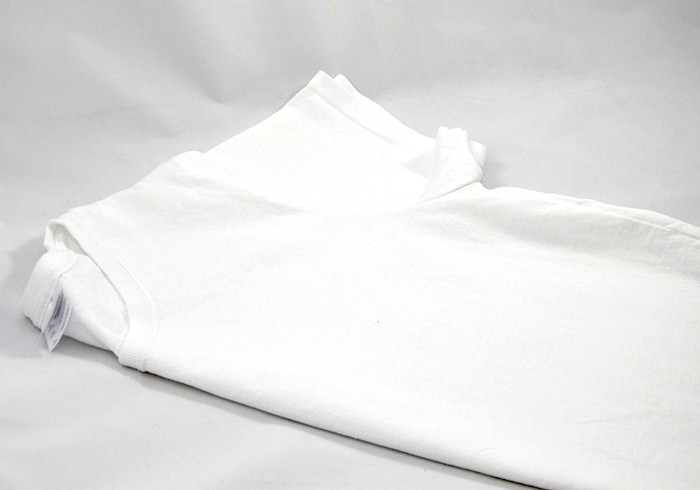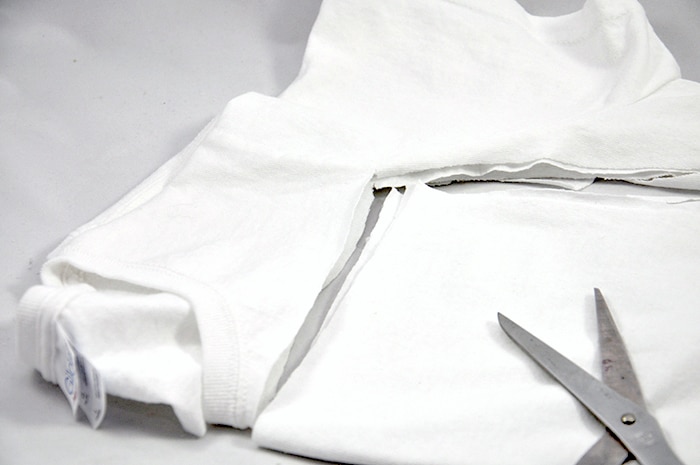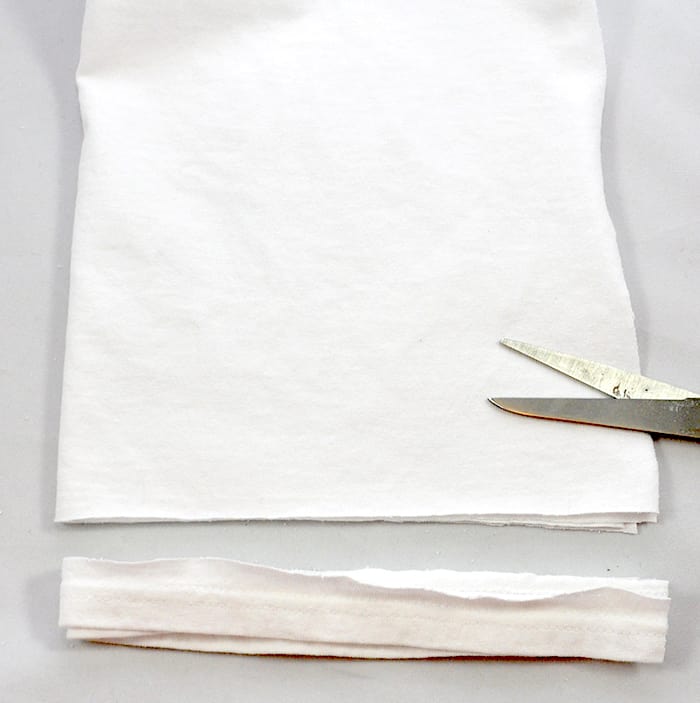 Take the shirt and fold it in half the long way. Lay it on a flat surface and smooth out any wrinkles. Cut across just below the neckline, the side of the shirt before the sleeves and right above the bottom hem.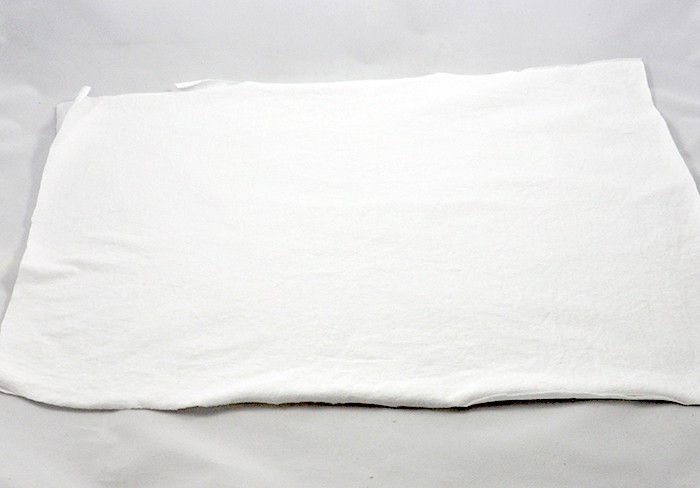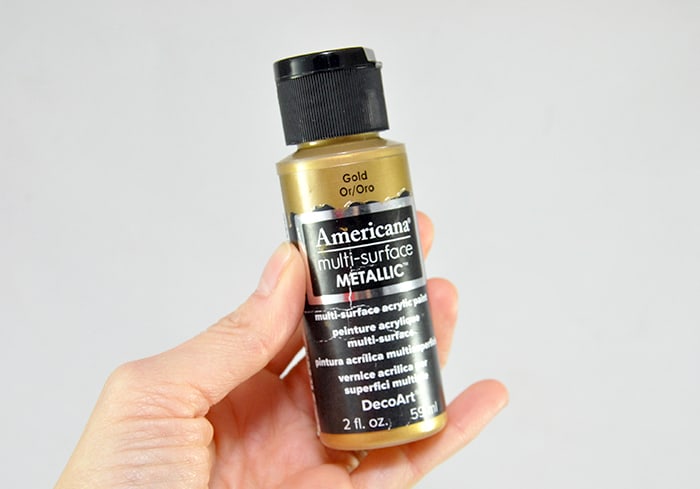 Now you have two pieces. Separate them, placing a piece of cardboard under each one. Fabric paint can bleed through, so you don't want the two pieces still touching or ruin your flat surface. I used this amazing gold metallic multi-surface paint. Fabric was listed on the back so I went with it!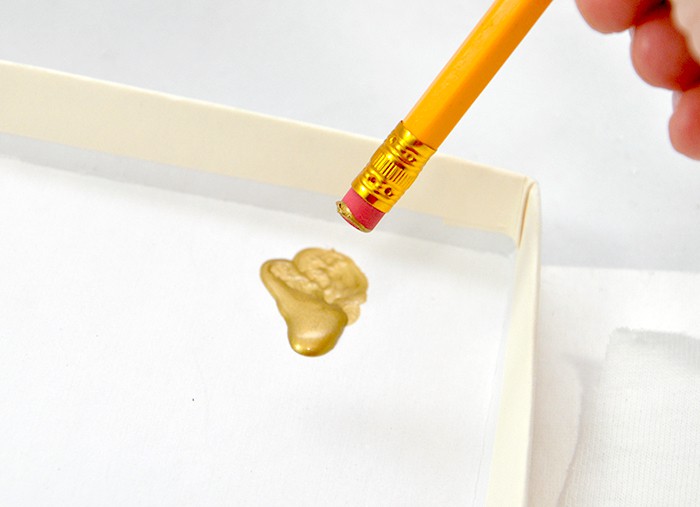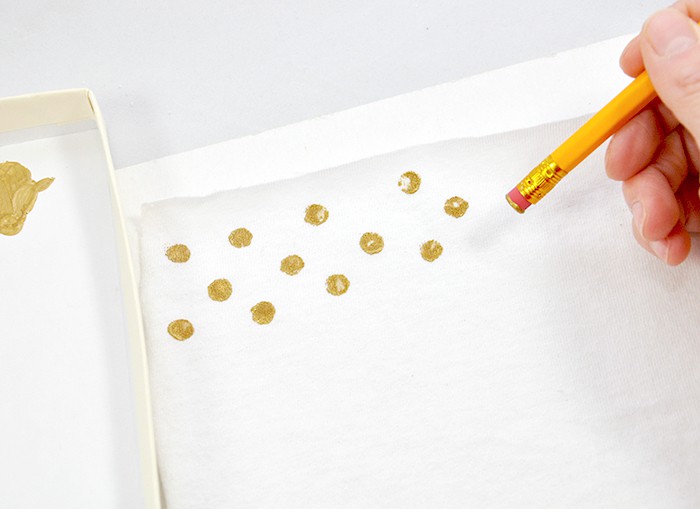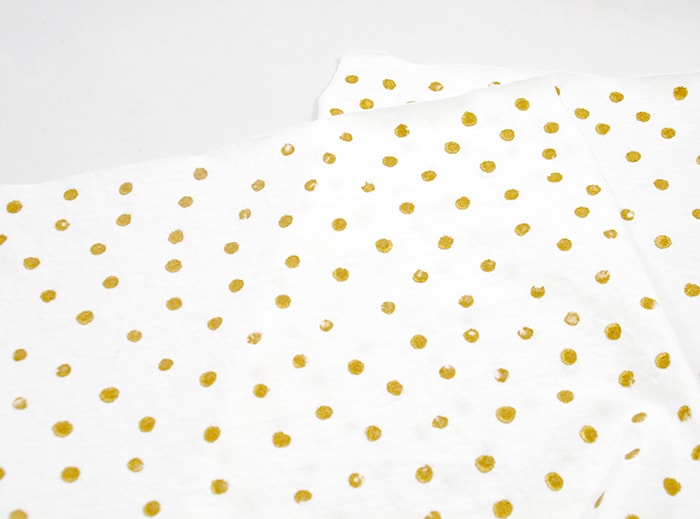 Time to paint your pattern! I wanted gold dots so here's how to recreate this look. Squeeze some paint out and dip the eraser end of the pencil. Then dab it on your fabric.
Dip the eraser into the paint after every dot or it will be faded. I allowed some dots to be faded. Do this for both pieces of fabric, just on one side. Let the paint dry for about 2 hours.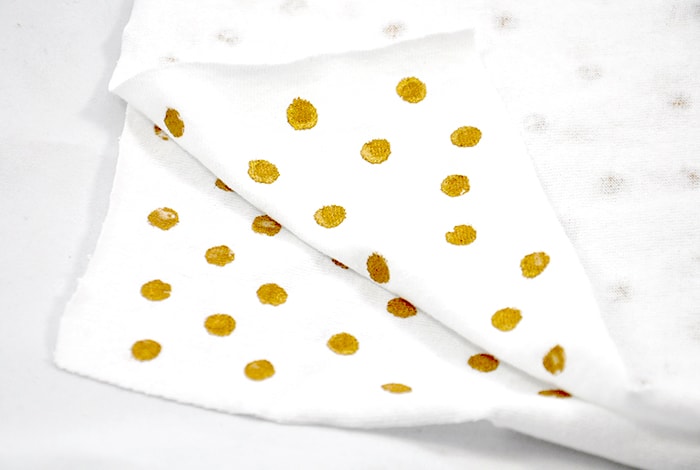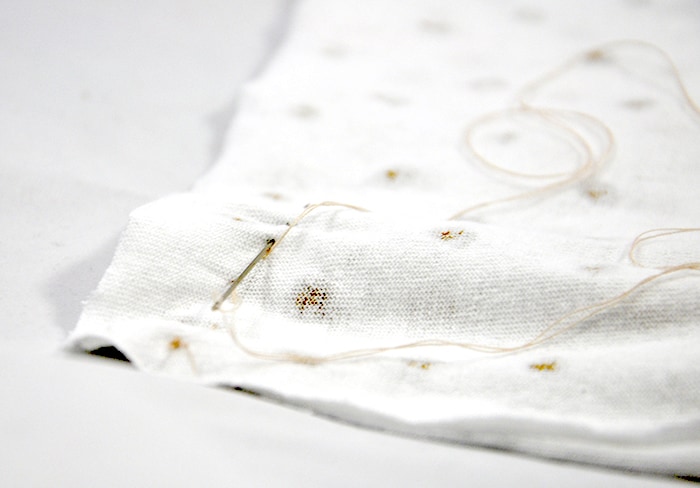 Face the pieces so the pattern is on the inside and line up the ends. Hand stitch or sew about an inch below the edge straight across both ends.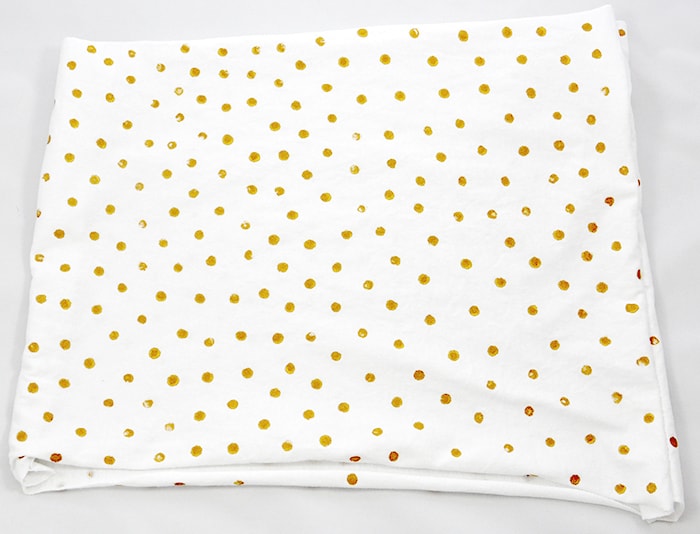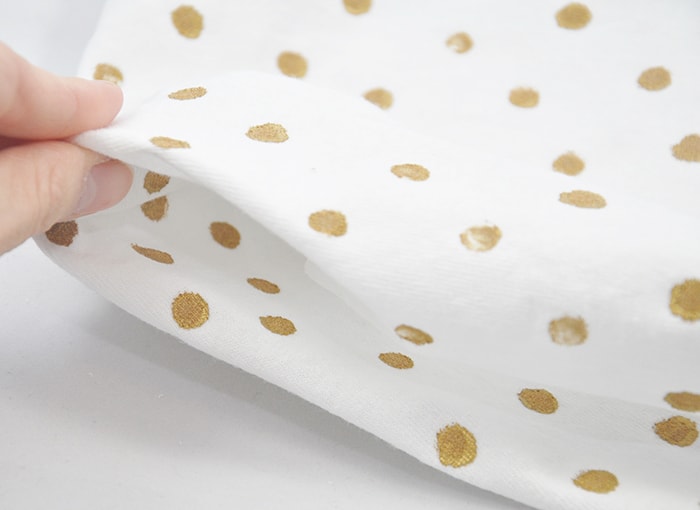 Flip the scarf inside out. Then fold in the corners so that the unfinished sides are hidden inside the scarf.
This will allow you to make the scarf as wide or as skinny as you want depending on your outfit. Now sling it around your neck and show it off! I definitely want to try this with an old graphic tee or floral blouse.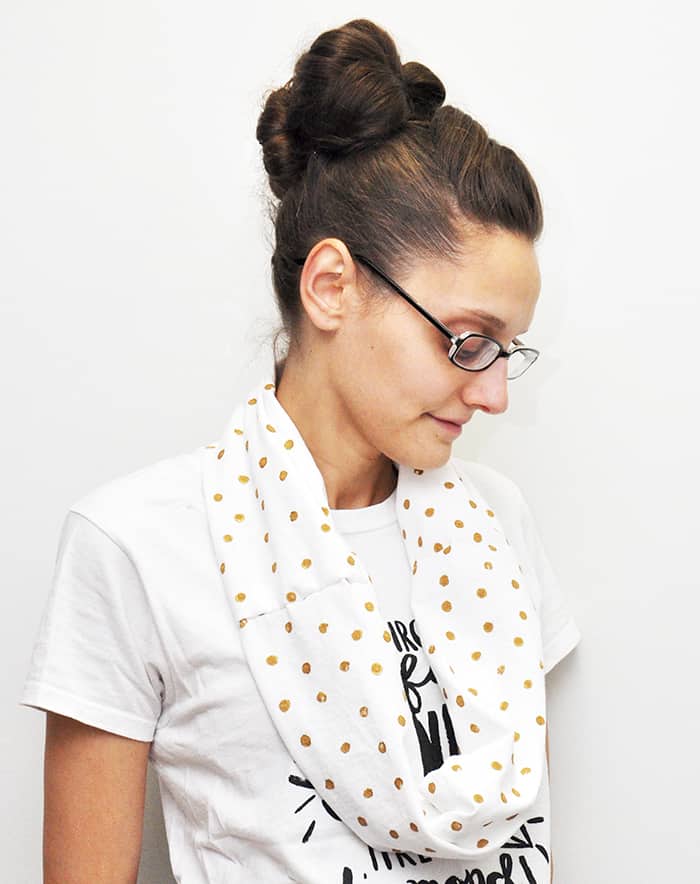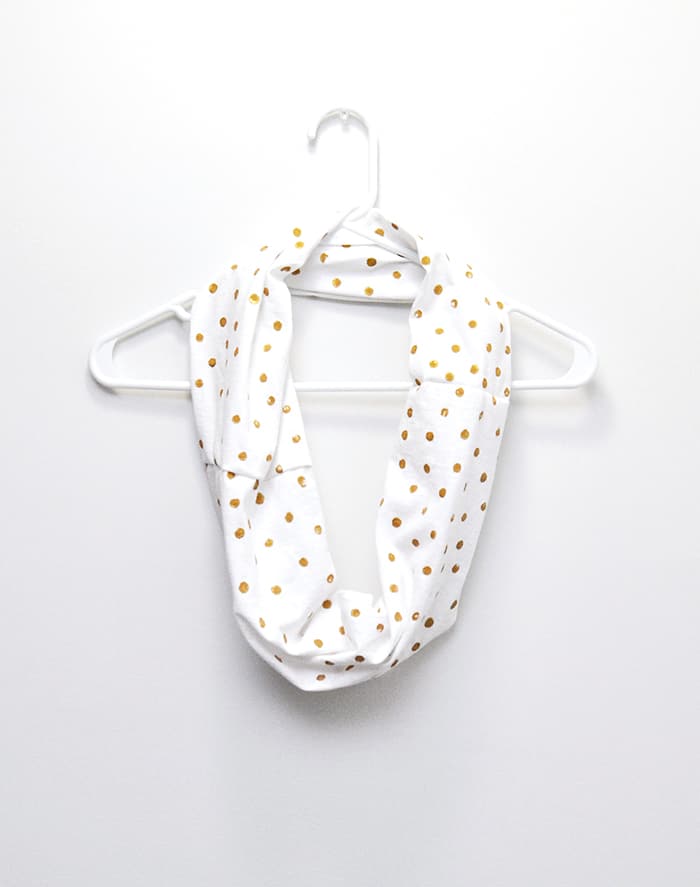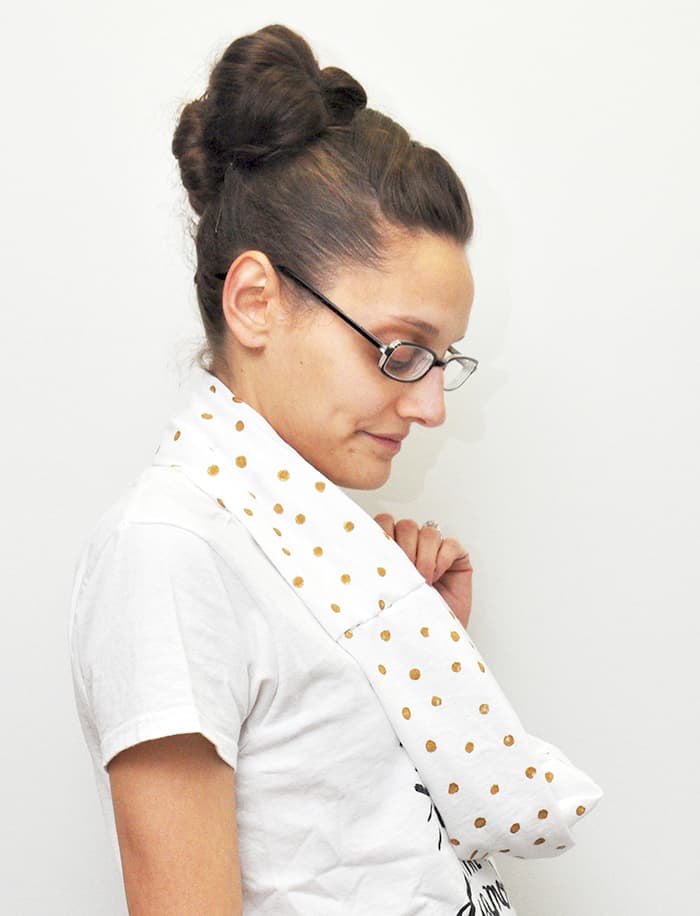 Come visit my online shop filled with handmade goodies! Also connect with me on Twitter and Instagram.