Make over a boring tee using your favorite fabric and some Heat n' Bond. This DIY t-shirt applique is quick because it's no sew!
Skills Required: None. Even if you've never crafted or sewn before, you'll be able to make this project. It's very easy.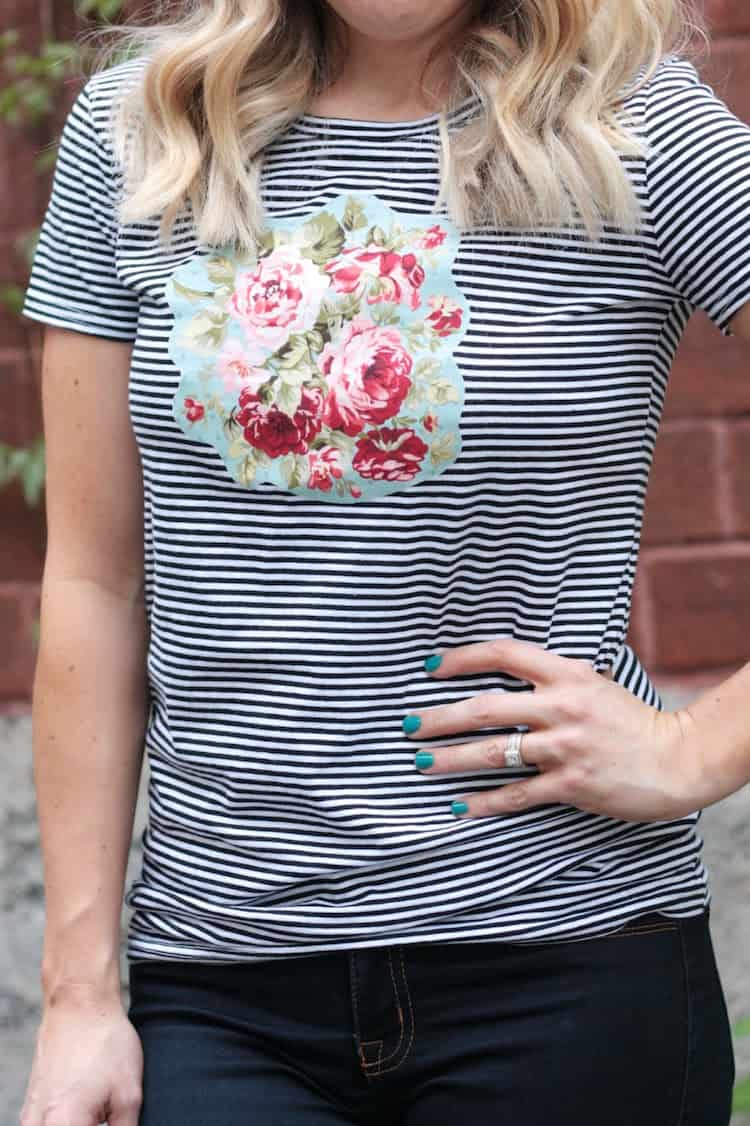 When the weather warms up I love to have a bunch of go-to tees that I can throw on. But, I was noticing that my tee collection was looking a little boring with just stripes, stripes, aaaaaaaand stripes. Time for some fashion crafting!
After seeing this adorable project for little ones, I decided it was time to give one of my striped tops a little makeover to give them some sass. I am not kidding when I say that this t-shirt applique project was easier than pie.
Not the kind you have to make either, the kind you get from the freezer section and put in the oven. So. Easy. You just need to be able to use scissors and an iron! Here's how I did it: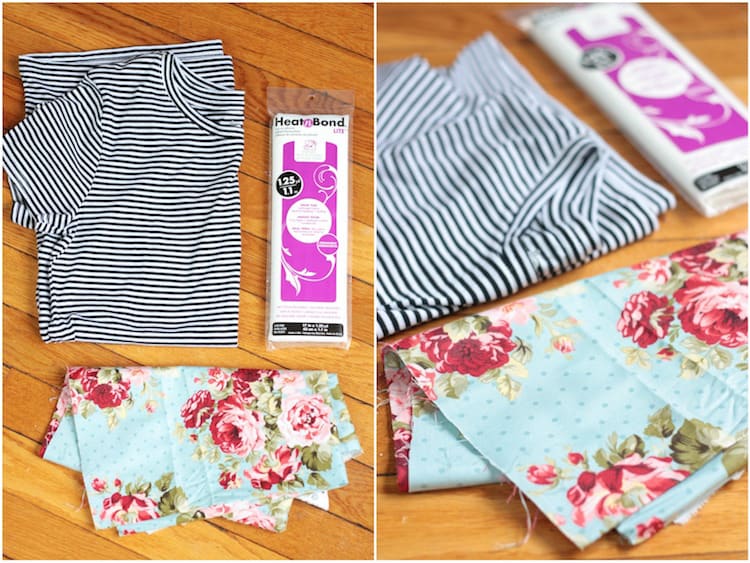 Applique T-Shirt Makeover
Supplies Needed:
T-shirt
Fabric
Heat 'n Bond
Scissors
Iron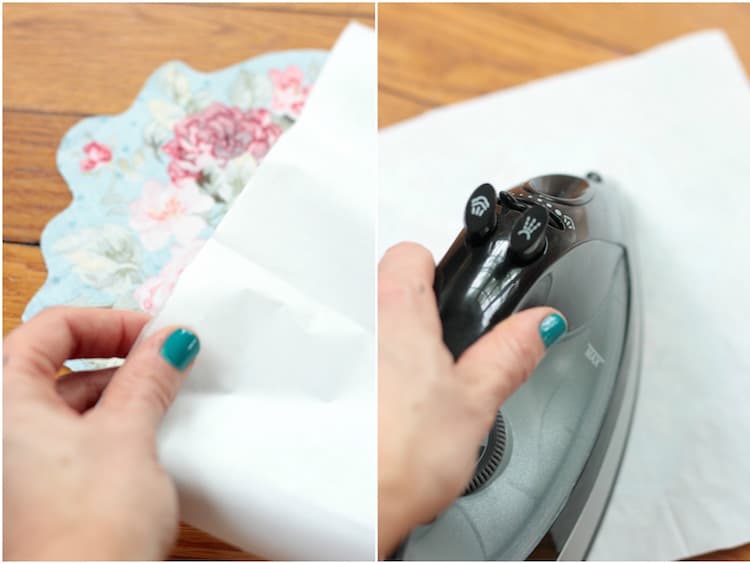 1. Cut out the fabric into the shape you would like on your shirt. Cover it with the Heat 'n Bond according to the package directions. (For mine this meant having the textured side down and the paper side up.)
2. With the iron on medium heat (no steam), press fabric and paper for a couple of seconds until bonded (the time + temp may vary depending on the kind of Heat 'n Bond you buy so make sure you follow those directions first.)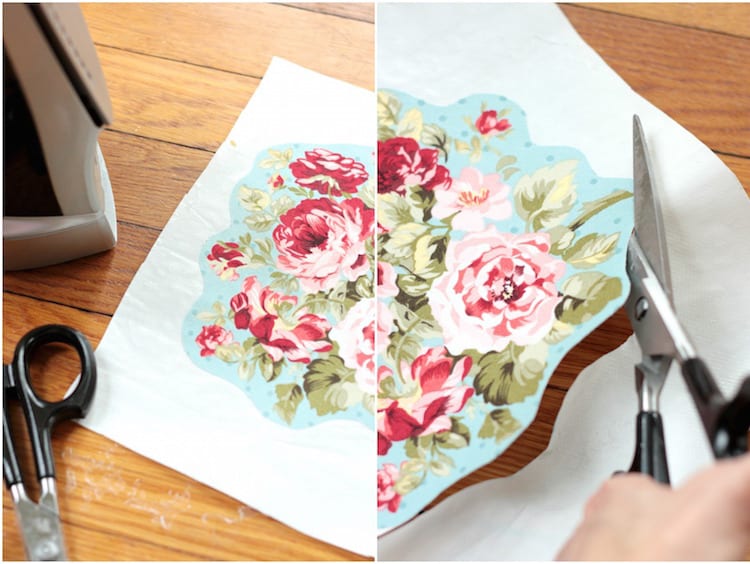 3. Cut away the excess Heat 'n Bond paper from your t-shirt applique.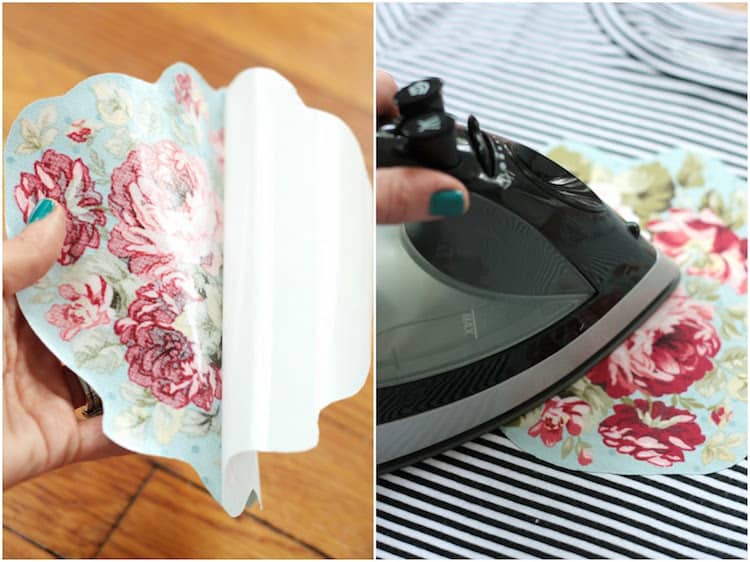 4. Peel off the Heat 'n Bond paper.
5. Place fabric on the shirt shiny side down. Iron on medium heat (no steam) for a few seconds until bonded and you're DONE.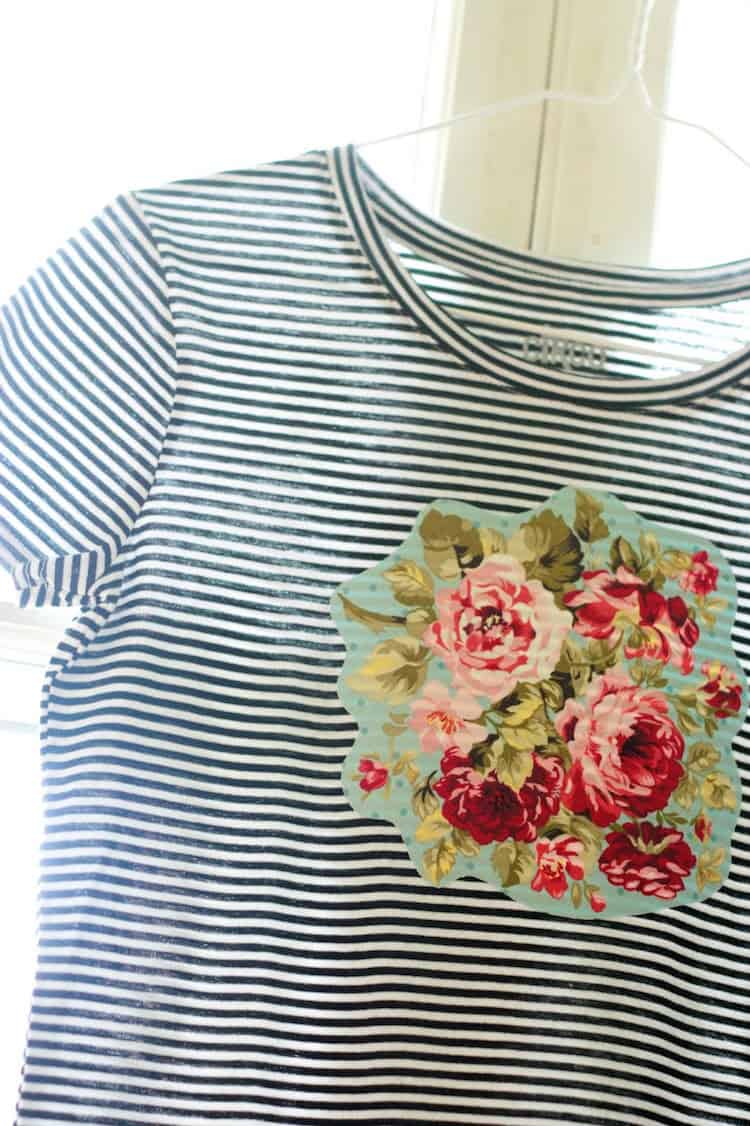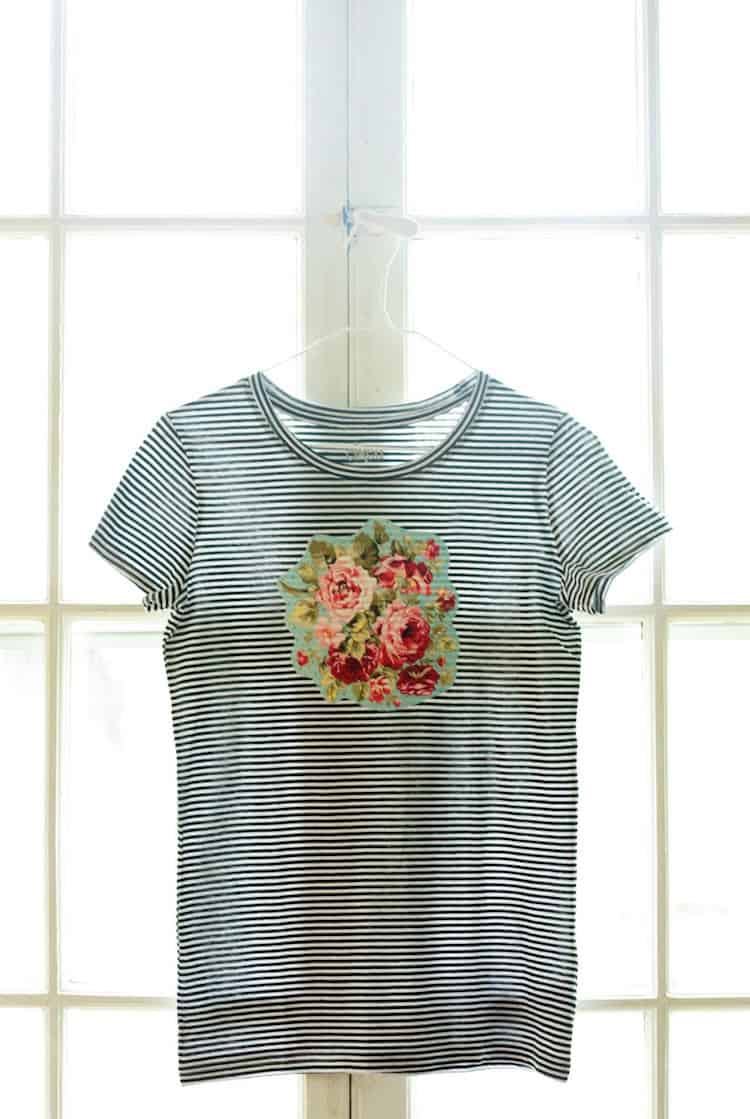 So easy, affordable and the payoff is BIG. The possibilities for DIY t-shirt upgrading are boggling my MIND.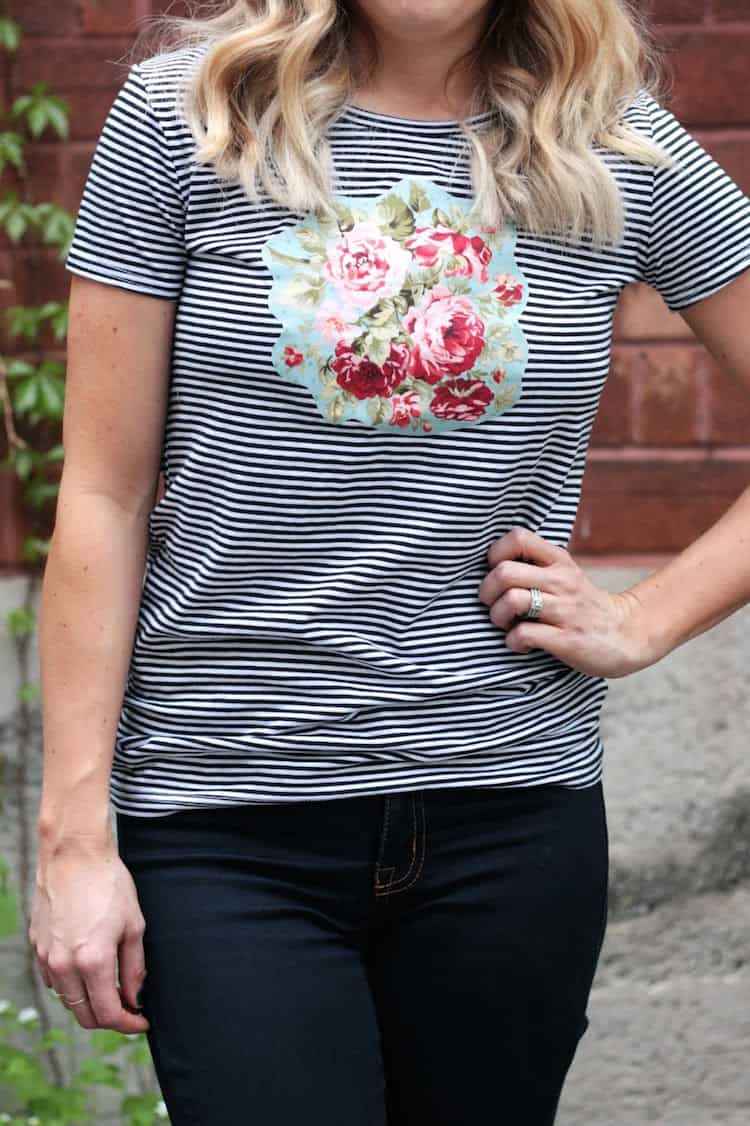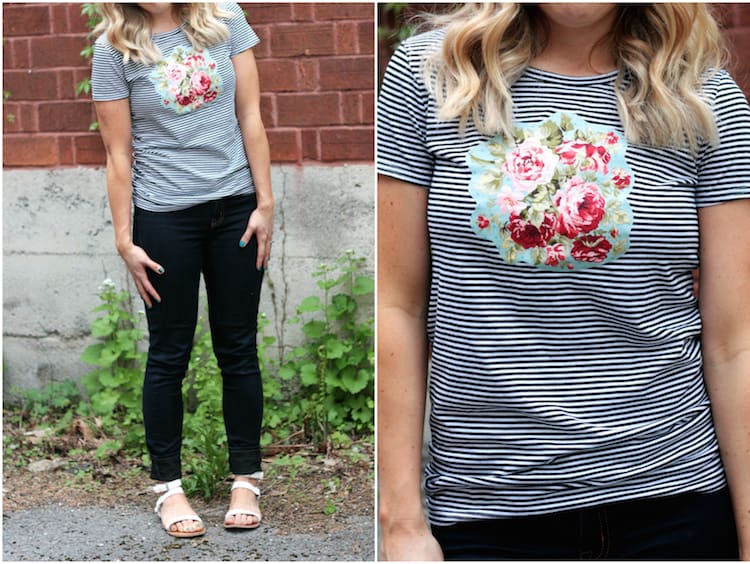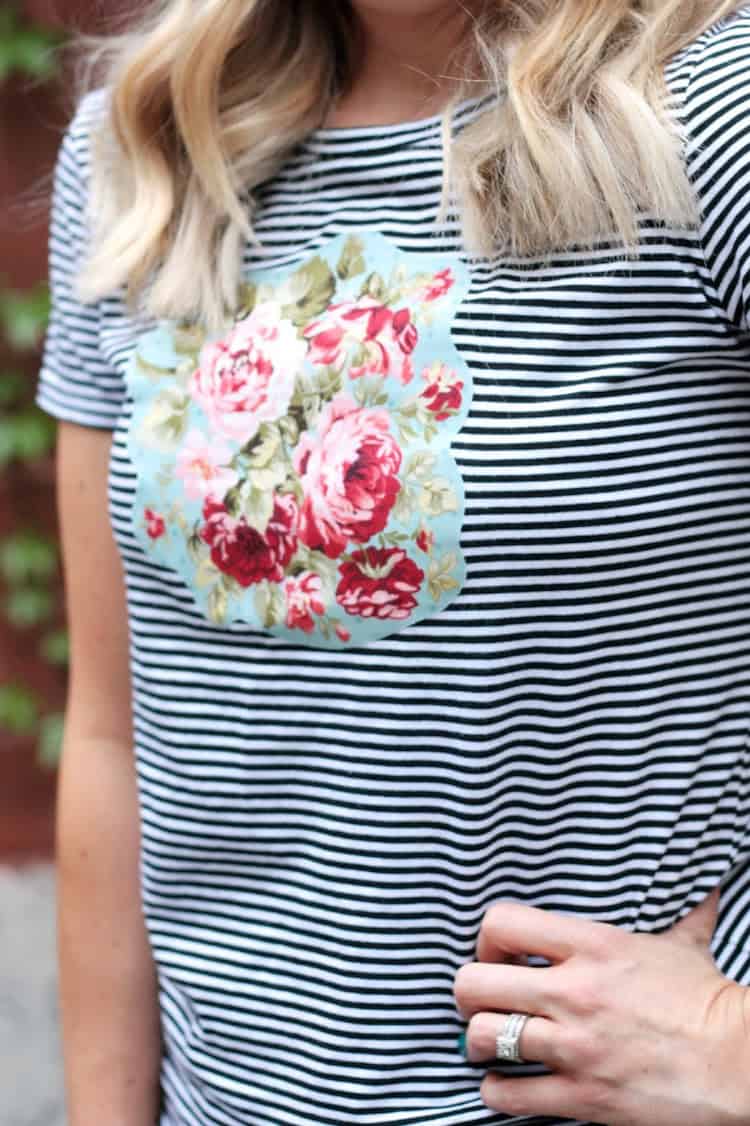 Happy t-shirt making! You're gonna look CUTE with your t-shirt applique. And be sure to come visit my sister and me as we blog about style, food, and the things we love over at The Pretty Life Girls.
---