Do you love globes or are you always finding them in thrift stores? Here are 20 DIY globe projects that you'll love – great home decor inspiration!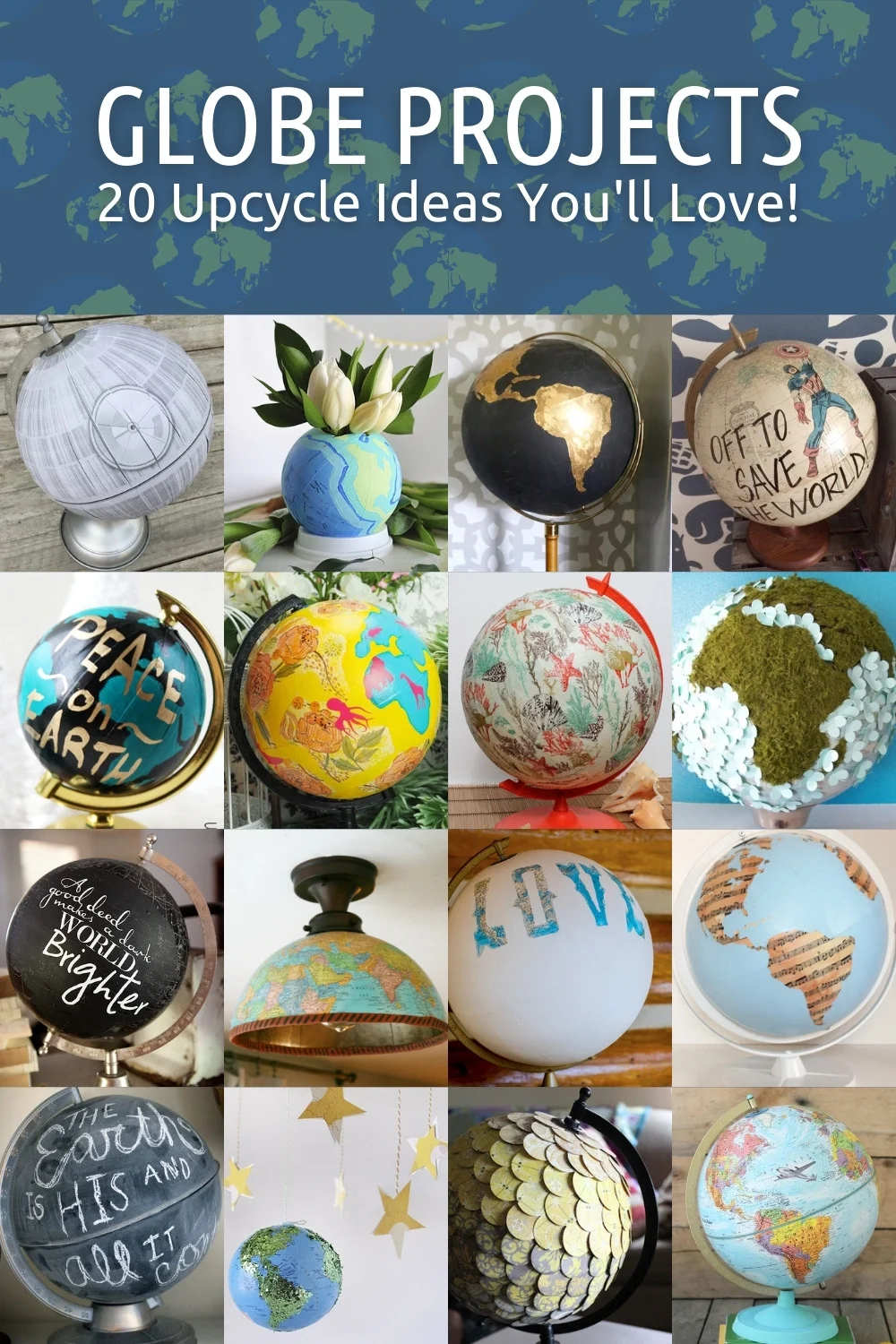 I recently started a globe collection. Yep, I'm a collector. Did you know that about me? I used to collect snow globes. I've also collected ceramics, patches and even music boxes. I guess it just gives me something to strive for?
I don't know why I do it, but my latest collection obsession is globes. I'm even open to some DIY globes, actually. I've been visiting thrift stores now and again to see if I can find any old/broken ones to convert into some other stuff.
My decor is modern, and I feel like even though they look very "traditional library," they go with any decor!
If you are a globe lover too, check out this collection of 20 DIY globe projects. If you happen upon any damaged globes, these ideas will come in handy. Scroll down to see them!
DIY Globe Projects
Are you always finding old globes in thrift stores? Make one over to match your decor. Here are 20 DIY globe projects that you'll love!
---
If you enjoyed these globe craft ideas, I'd love for you to check out these other projects as well: