Keep your book collection organized while adding some flare to your bookshelves with these 20+ unique DIY bookends.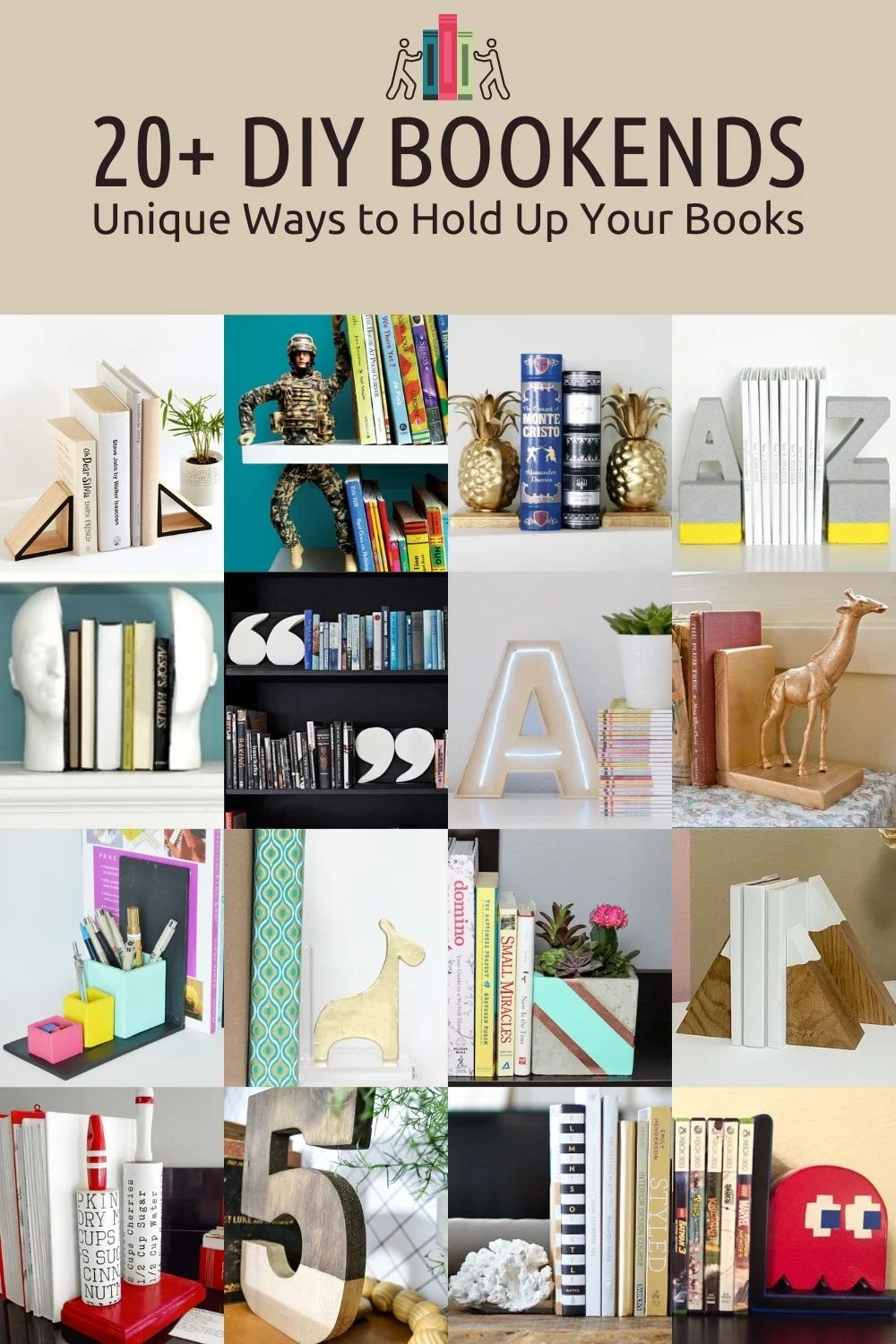 If you are an avid reader, book collector, or even video gamer you probably could use at least one good set of bookends to organize your books or games.
If you shop at high end home stores, you can purchase bookends for as much as $7,000 (Yep, a seven with three zeros).
Why? Because bookends aren't just purchased to hold your books upright; they can also serve as beautiful, quirky, or amusing "pieces of art" to encourage conversation. And home stores know this.
If you are reading this, you are definitely like me and don't want to spend tons of money on something that holds up your books, whether it's decor or not. Instead, you'd like to make it yourself.
With this in mind, I've collected over 20 DIY bookends that not only serve their purpose but also look amazing and make you smile. They'll also make you wonder why you didn't think of it first!
Scroll down and check out these projects to get inspired to make your own bookends and save money – and create unique decor at the same time. Let me know which of these ideas are your favorite in the comments!
DIY Bookends
If you want to hold your books on the shelf and make some unique decor at the same time, try one of these unique DIY bookends. Tons of great ideas for a variety of skill levels!
---
Did you enjoy these DIY bookends? Then you should definitely check out these other popular book related posts here on DIY Candy: