Having my desk more in order makes me feel more productive – how about you? Use one of these ideas for a DIY desk organizer to help keep you in line.
Bonus: Scroll down to the bottom of the post to get a video of how to make several different types of organizers for your desk and office space. You're going to love them!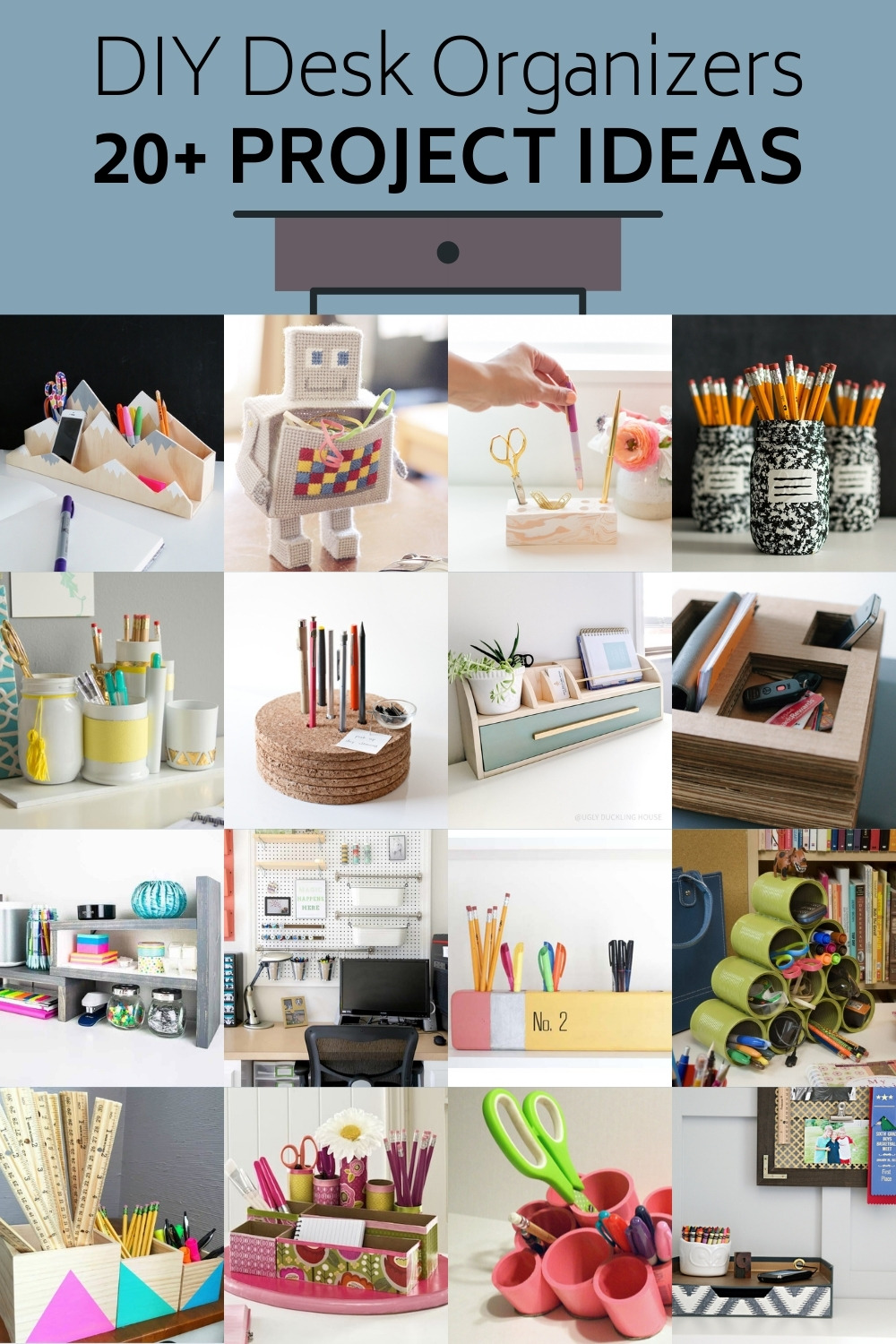 When it comes to organizing, it's easy for me to maintain systems that are already in place. Meaning, if someone sets up a organization system for me, I can keep it going. It's just hard for me to come up with something!
I need a DIY desk organizer, so I am depending on the brilliant creatives of the interwebs for ideas . . . and I found 22 that I really like. Now I just have to figure out which one(s) to make!
These projects range from recycled materials to building from scratch to taking an existing item and repurposing. You'll see there are many, many ways to organize your desk space on a budget. Take a peek at the projects and let me know which one is your favorite in the comments.
DIY Desk Organizers
If you are in the market for a clean and tidy desk, check out these 20+ DIY desk organizer projects that look good and are budget friendly.
---
I hope you enjoyed this DIY desk organizer roundup! Here is the video I promised – learn how to make several organizers. Just press "PLAY" in the center of the video in this post.
If you want more organization ideas, check out these articles: