If you are a huge Disney AND planner fan, you're going to love these Disney planner stickers! They come in Mickey and Minnie themes and are completely free.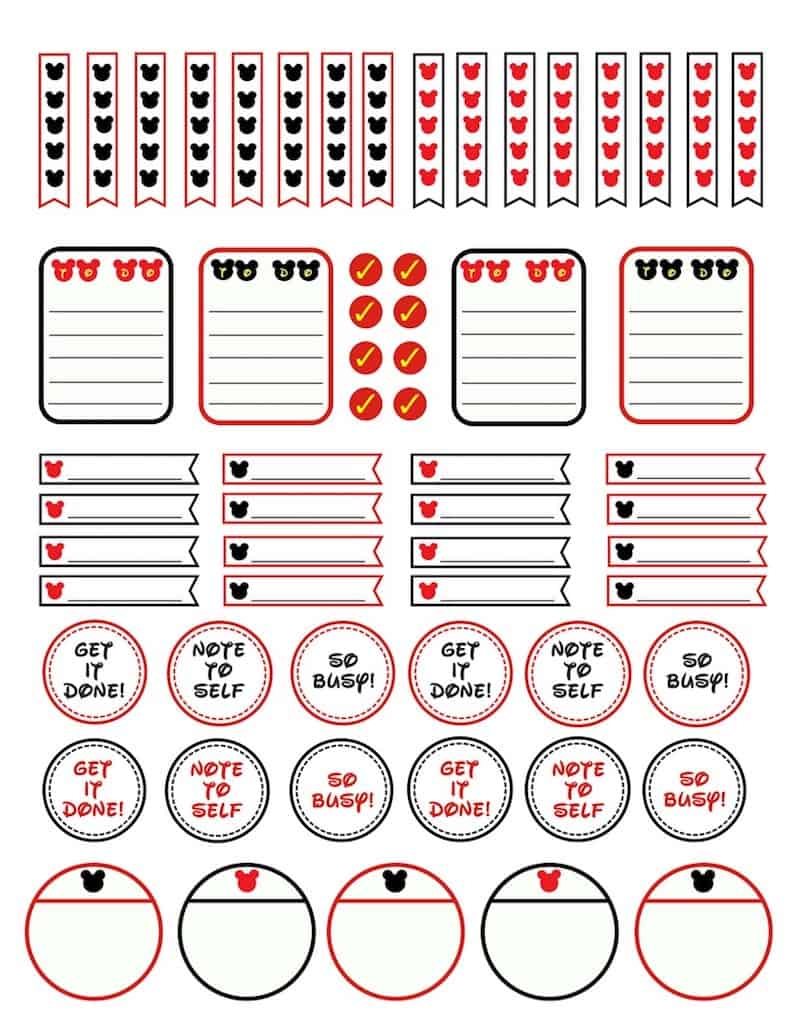 Warmer weather is just around the corner, and that means vacations will starting. I'll be honest, ever since Star Wars: Galaxy's Edge has been open (August, 2019!), I've been having the desire to go to Disney.
Disneyland or Disneyworld are such classic vacations – some of the best memories I have as a child are those trips. In fact, I've even got a picture for you from 1981 in Anaheim: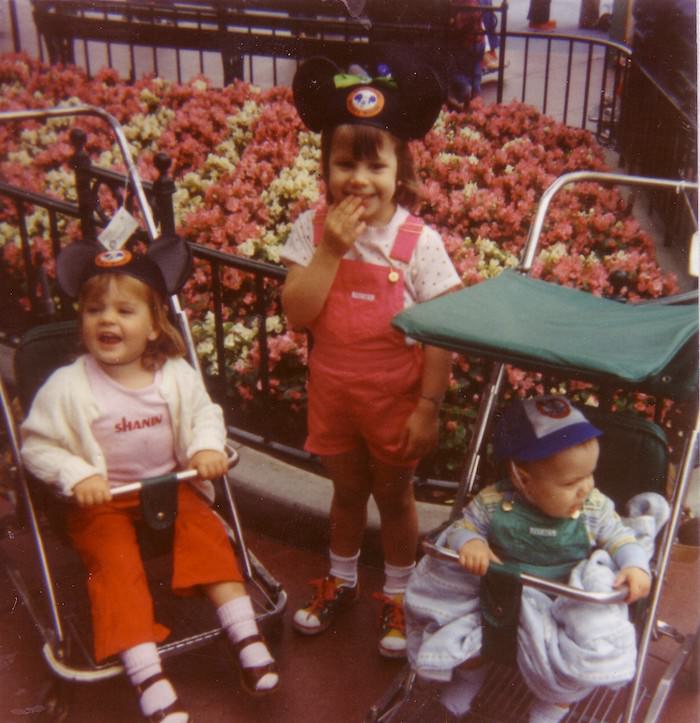 I'm the one in the middle there with my hand covering my mouth laughing! We always had fun at Disney.
I've been as an adult, but it's been quite awhile. I'm thinking about doing Disney soon, and getting a new pair of Mickey ears to boot. And because if you're here you probably love all things Disney . . .
. . . let's celebrate with some free Disney planner stickers!
I've got lots of fun free planner printables on the blog and this is a set that definitely had to be added. If you are a Disney fan and a planner fan . . . these are for you! They fit the Happy Planner in addition to a lot of other popular planners.
I recommend printing on THESE Avery full sheet labels. You'll get a pack of 25 sheets and then you can print tons of free Happy Planner stickers that you find online! The only other thing you'll need is a pair of scissors to cut them out.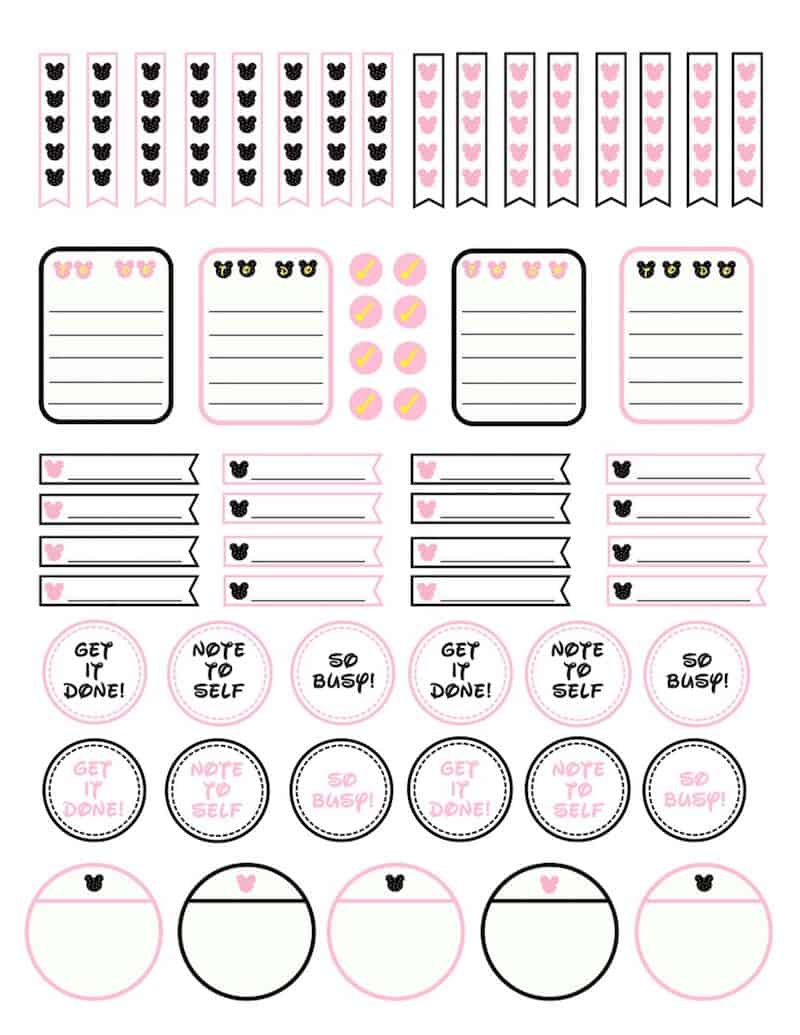 I've excited to share TWO versions of these Disney planner stickers – Mickey and Minnie.
When you have one, you have to have the other, right? Download both these sheets below by just clicking the link for the planner sticker sheet you like.
---
Want to get some additional planner printables for free? Check out all these stickers: