Learn how to make these simple, DIY pineapple bookends in just a few steps! The supplies are also very budget friendly.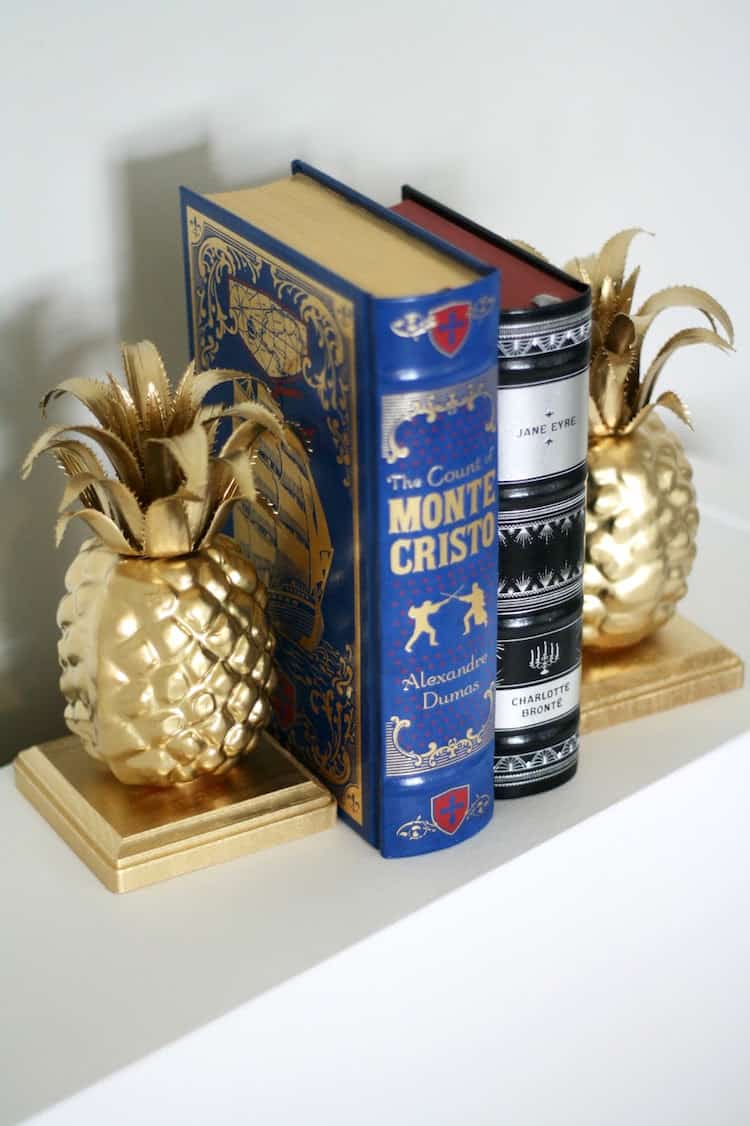 Hello DIY Candy! Today's DIY bookends project is one of the simplest projects EVER. To give you some background, I just bought and painted a used piano for my house, and am working on adding some decorations on top of it.
I knew I wanted to display some of our favorite classic books and needed some bookends to hold them in place. We, like everyone else, are obsessed with the pineapple craft trend right now, so that seemed like the natural choice.
DIY Bookends
We've made bookends around here before – these faux concrete bookends and these cute gnome bookends are two examples.
One of the biggest issues that people experience when doing a bookend project is the weight. What you do depends on the utility of what you're making. Some people make bookends to be more decorative while others actually want them to hold up the books.
If you want these to hold up books, I recommend using some soft of weight on the inside. So what I would do is cut a piece out of the center of the base of the pineapple and set aside.
Then I'd use some sort of filler on the inside of the pineapple. It could be sand, or you could mix up a little cement if you happen to have some. Pour inside the pineapples and let dry. Then add the base piece back in and seal (with tape, hot glue, etc).
I'm going to leave that part up to you. These DIY bookends are easy to make regardless. So, even though you can probably guess the steps without reading ahead, here is how I made them.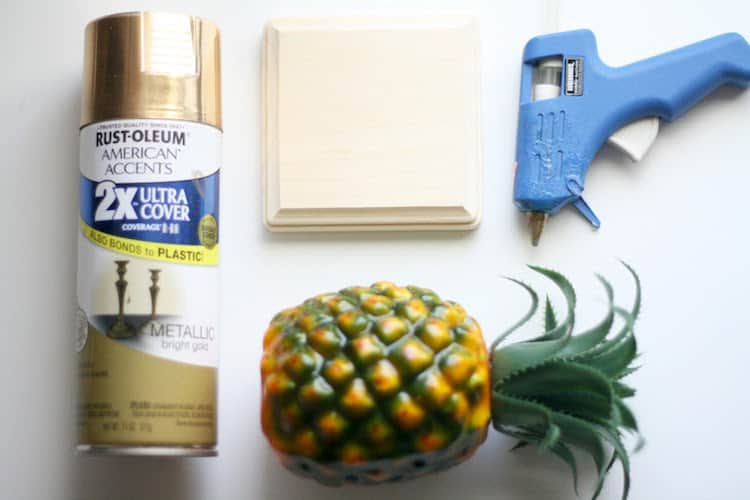 Pineapple Bookends
Supplies: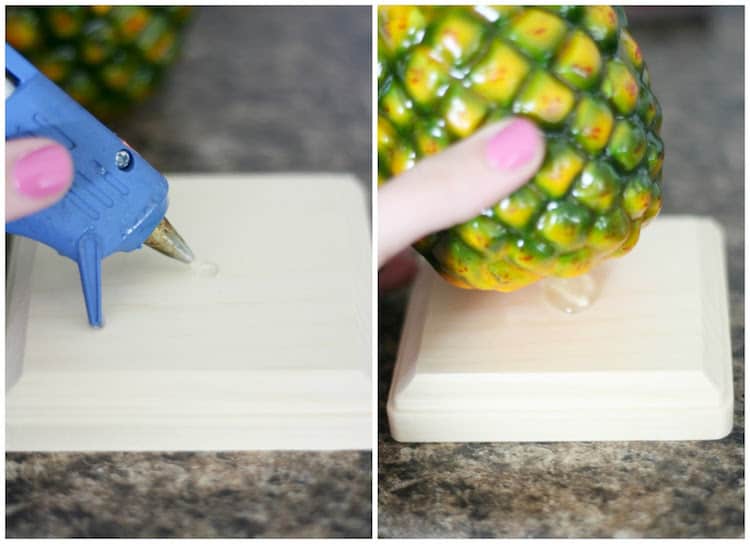 1. Put some hot glue on the block.
2. Place your pineapple on the hot glue.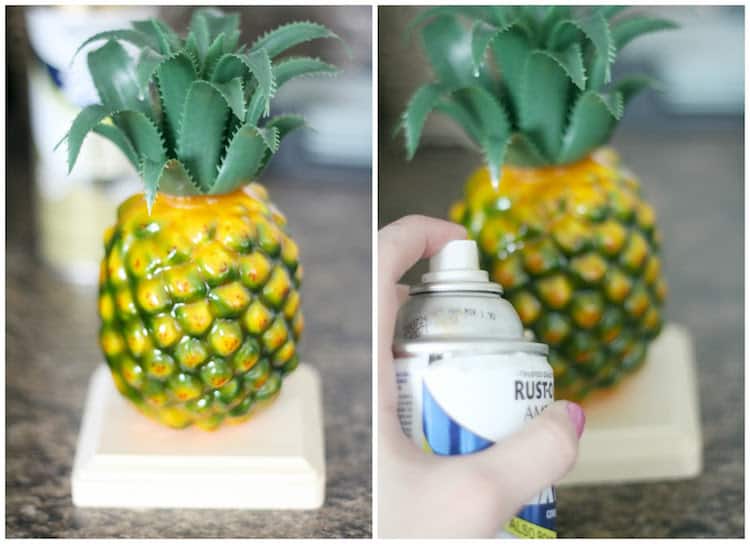 3. Let the glue dry.
4. Spray paint the pineapple and wood.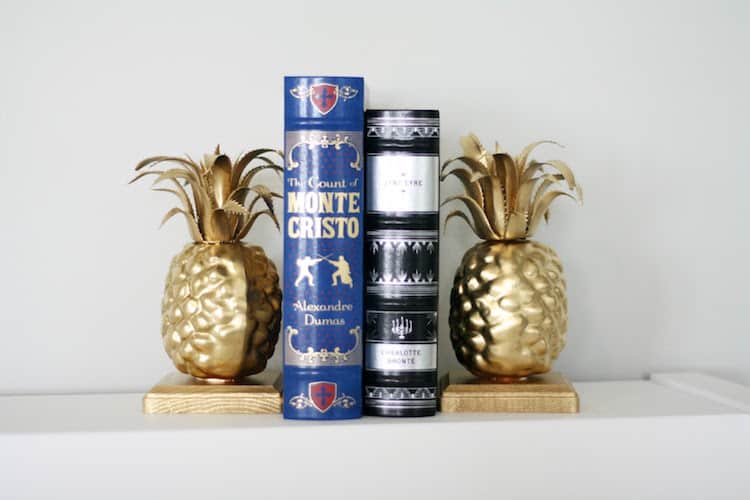 After a little drying time, you have beautiful, custom bookends! This could not be easier, and the possibilities (colors, shapes, etc.) are endless. Aren't gold pineapple bookends super cool??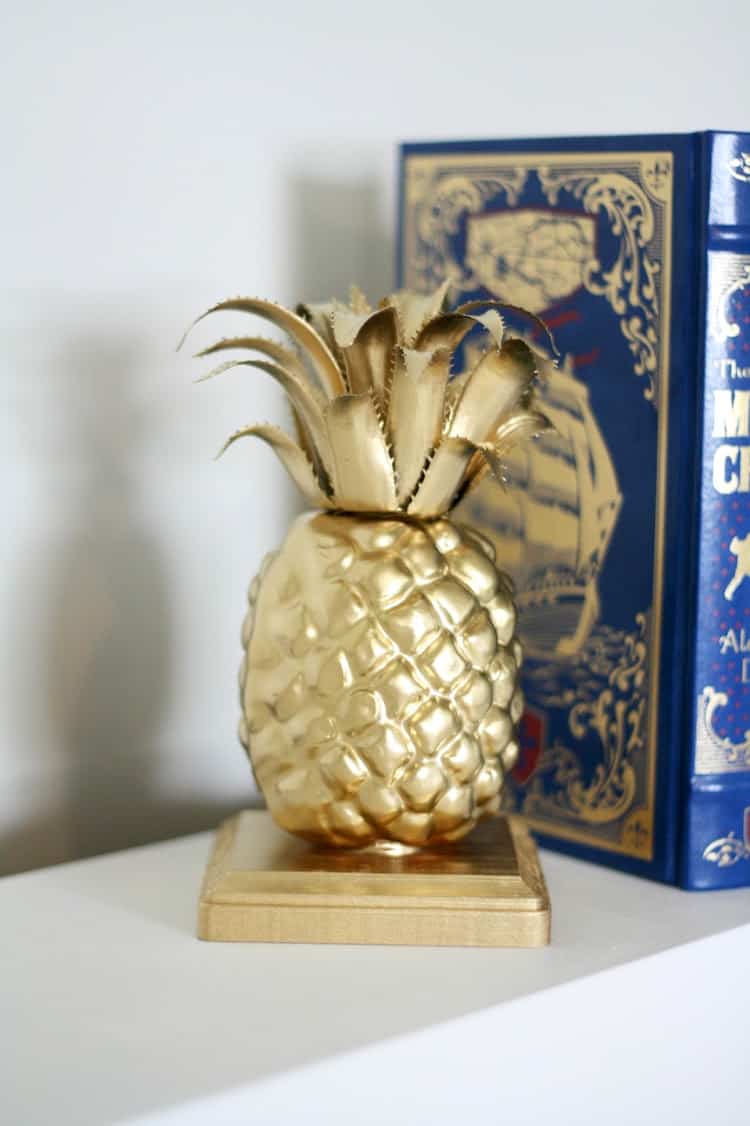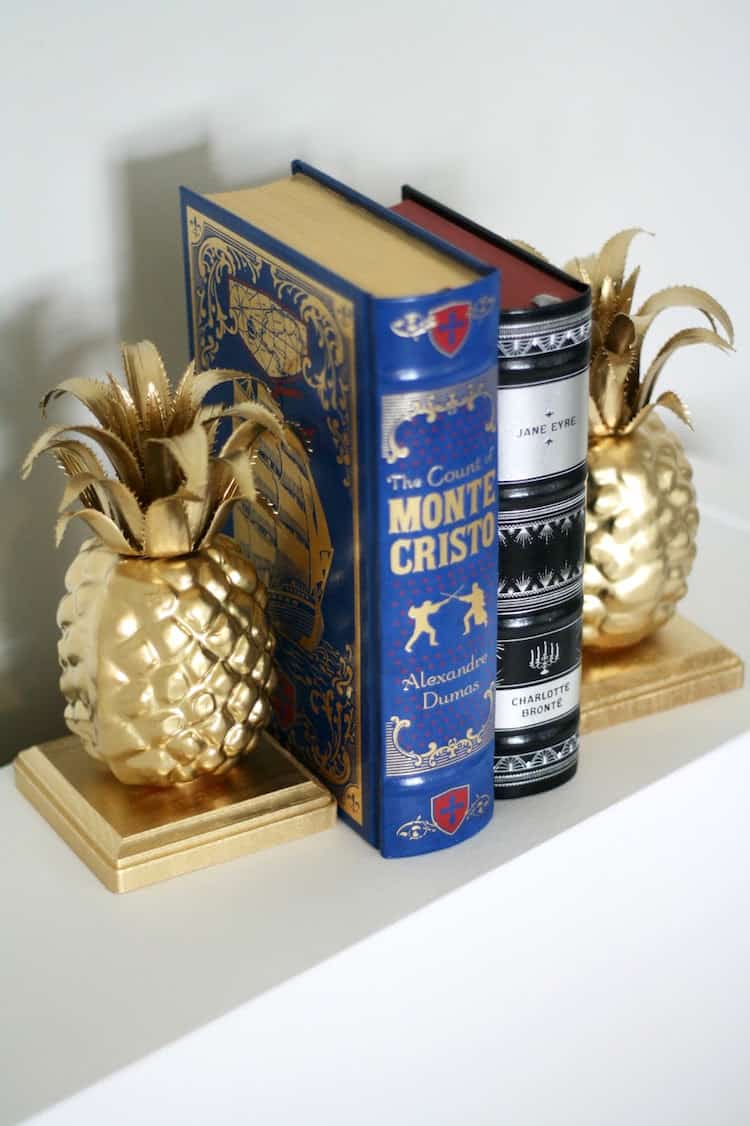 ---
Happy crafting! And be sure to come visit my sister and me as we blog about style, food, and the things we love over at The Pretty Life Girls.
Also if you like pineapples and just creative ideas in general, you're going to love these other fun projects!