One of the latest fruits to crop up in DIY is pineapples! Be on top of the trends with these 20+ pineapple crafts. Which of these is your fave?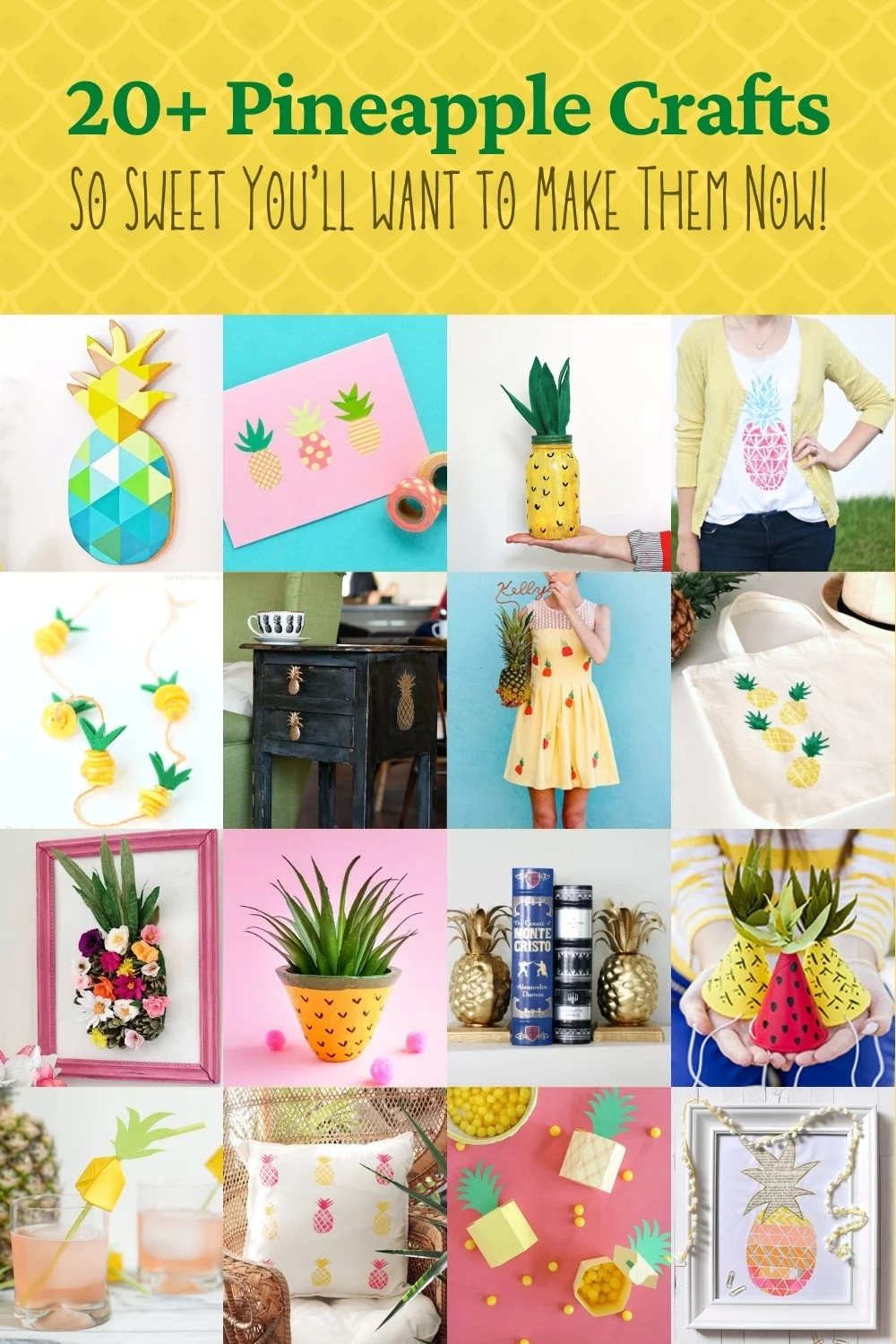 Are you a pineapple lover? I definitely am – they are quite delicious. Even if you don't love the fruit, you have to admit that in craft projects, pineapples are kind of sweet.
The shape just reminds me of summer and makes me happy. And funny enough, pineapple crafts are totally trendy right now!
It's hard to think about how to incorporate pineapples in your style without visualizing Magnum P.I. shirts, but that's why I've put together this collection – here are some ideas that aren't at all cheesy.
Take a peek at the ideas below and let me know what you think in the comments!
Pineapple Crafts
If you are ready to get inspired by pineapples and everything you can make with this fruity theme, just check out this list of 20+ cute pineapple crafts.
---
If you enjoyed these sweet pineapple craft ideas, here are some other posts I think you're going to like too: