These summer crafts for kids are perfect to keep kids busy with some fun activities on boring days. They're going to love these projects!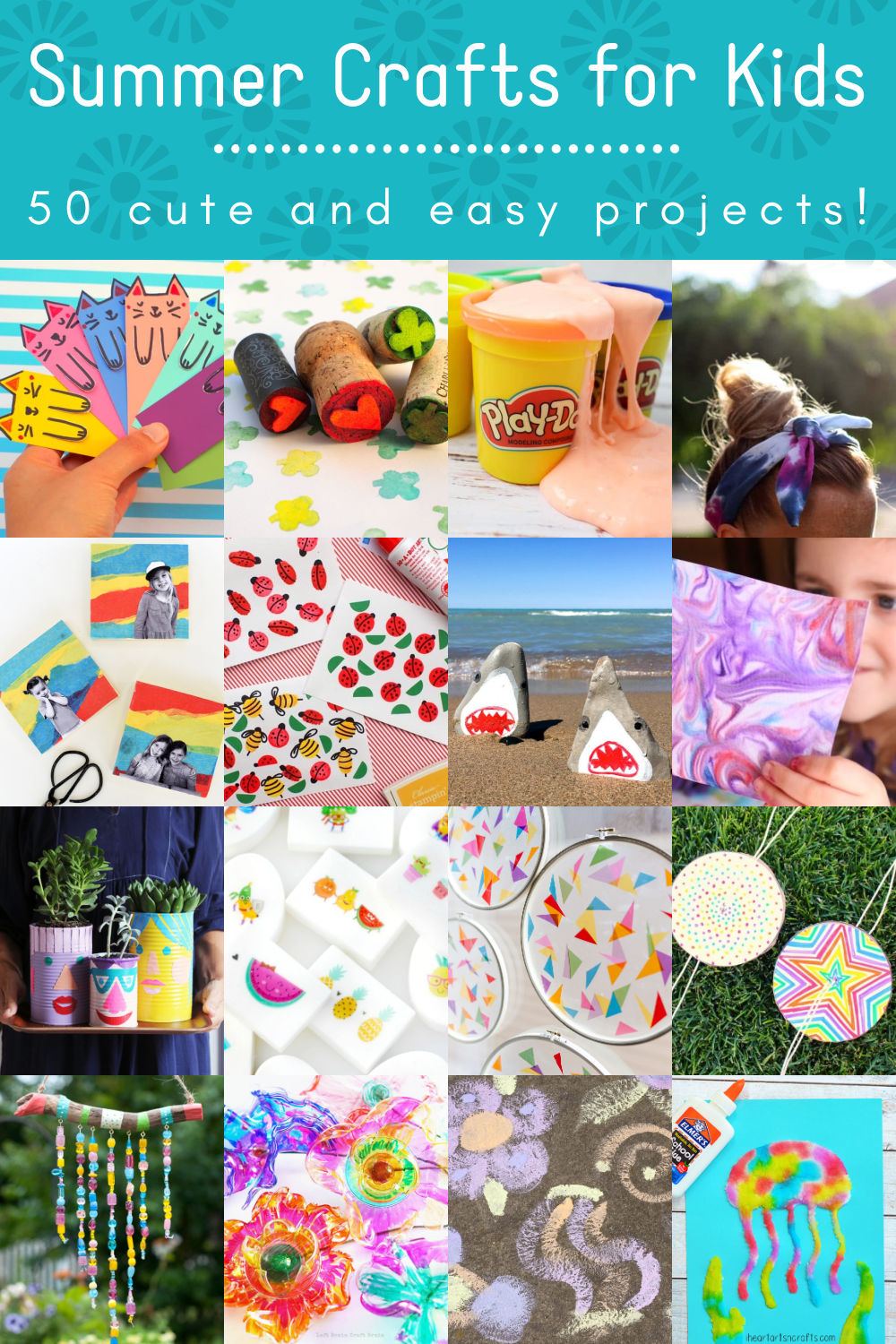 I'll be honest, I'm more of a cold weather person. Fall and winter are typically my favorite times of year, as I enjoy crisp days and feeling comfy in a snug jacket.
Having said that, this year feels a little bit different! I feel like it rained a lot more than average this last six months, though I'm not sure if that is reality or just my impression based on worldwide events. This year? I'm ready to get outside!
I notice the kids in my neighborhood are eager to get out and play too. Lots of bike riding, drawing on the sidewalk with chalk, and overall tomfoolery. And who doesn't like tomfoolery? I'm a big fan.
One thing I thought was fun is that a neighbor pulled a card table out into the middle of the driveway so that her kids could do some crafts. Right there on the table in the sun! It inspired me to put together this list of summer crafts for kids. Because the truth is . . . kids get bored during the summer.
I was a kid once. After you've ridden your bike for the 700th time and gone to the pool so much you have wrinkled toes permanently, you're going to need something else to do. The littles start complaining about being bored. What is it time for? Summer crafts, my friends.
This list of 50 summer crafts for kids will keep your children entertained, either inside or out (it's easy to pull a lot of these ideas to a driveway card table!). It's a great list for kids of all ages, whether they been toddlers or tweens. There's a little something for everyone here.
I encourage kids to get outside as much as possible, but when they need a little something extra or are for whatever reason hanging out indoors, this list will help. Scroll down to see my favorite summer crafting picks! Then let me know your favorite ideas in the comments.
Summer Crafts for Kids
Children love crafting for summer! You're going to love this list of summer craft ideas for kids. These great projects keep kids busy when the weather is warm and they don't have anything to do. Perfect for children of all ages.
---
Did you enjoy these summer projects for kids? I'd love for you to check out these other posts: