This DIY Valentine's Day arrow art is easy for anyone to make – no nails required, and you can grab a free printable to help you. So cute!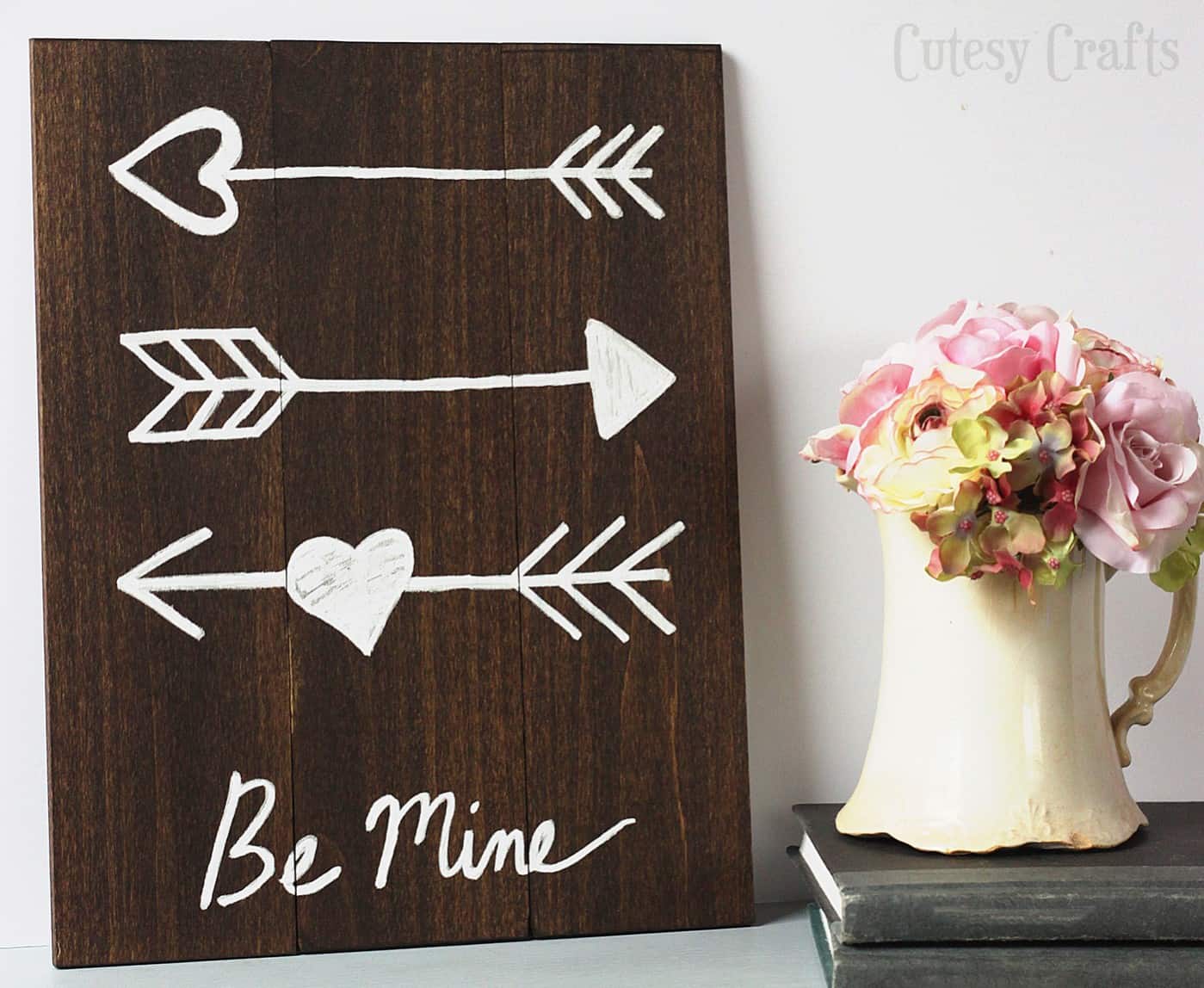 It's time to start thinking about Valentine's Day decor, so today I've got this easy DIY Valentine's Day arrow art for you to make.
I wanted this this project to be as simple as possible, so the boards are glued instead of nailed, and the design was applied with a paint pen instead of a brush.
And, if I haven't convinced you yet, I've also provided a printout of my design that you can easily transfer to the wood. No artistic skills needed!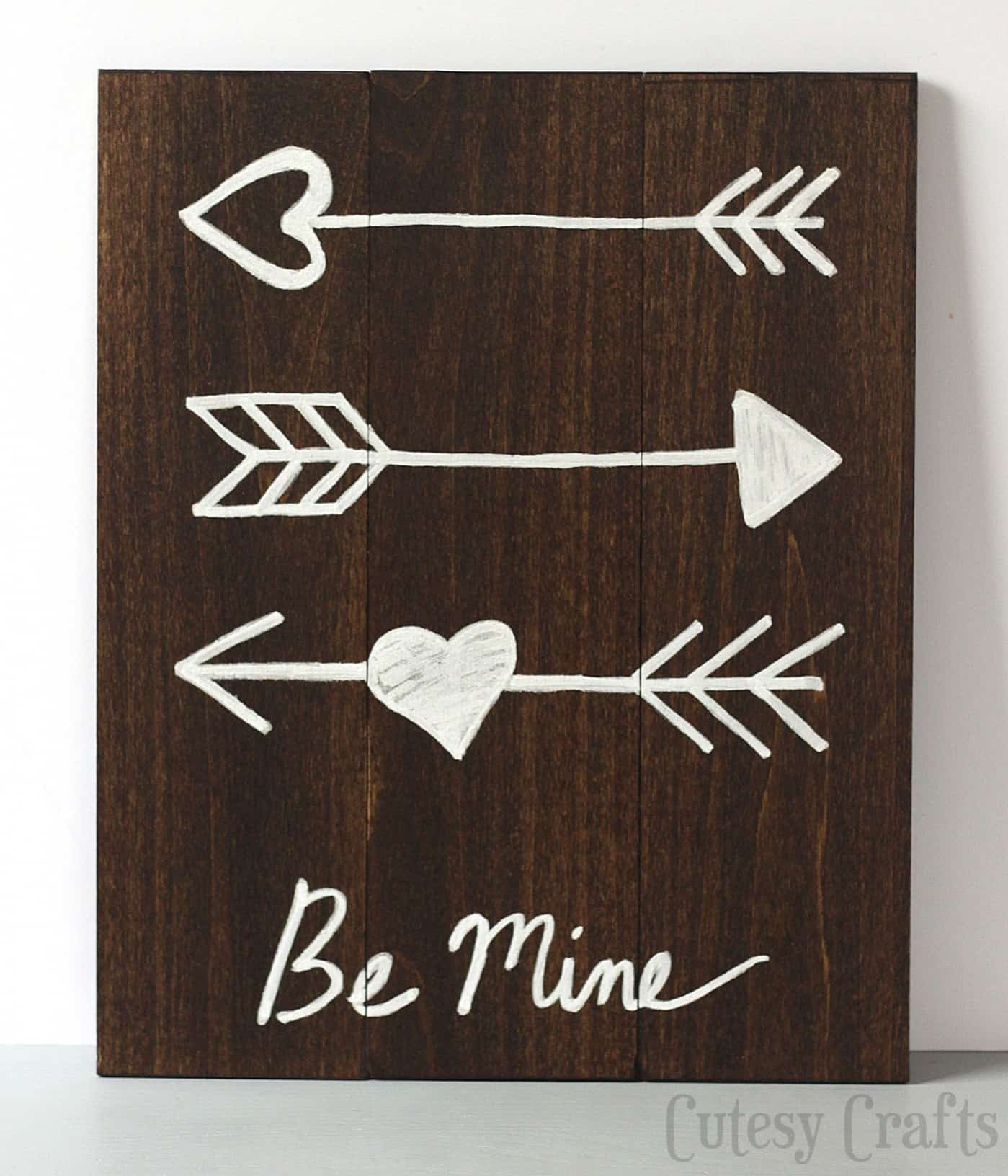 DIY Valentine's Day Arrow Art
Supplies used:
design printout (click to get it)
1/4-inch thick board – 3.5 in wide x 4 ft long
1/4-inch thick board – 2 in wide x 2 ft long
sand paper or sanding block
wood stain
rags and gloves
wood glue
white paint pen
varnish or other clear top coat
The boards I bought are made from poplar, but you can use anything you want. I got them at the hardware store. Cut the 3 1/2 inch wide board into three 13-inch sections.
Cut the 2 inch wide board into two 10-inch sections. You will have a little left over from each board. Some hardware stores will do the cutting for you, so you can always ask while you are there.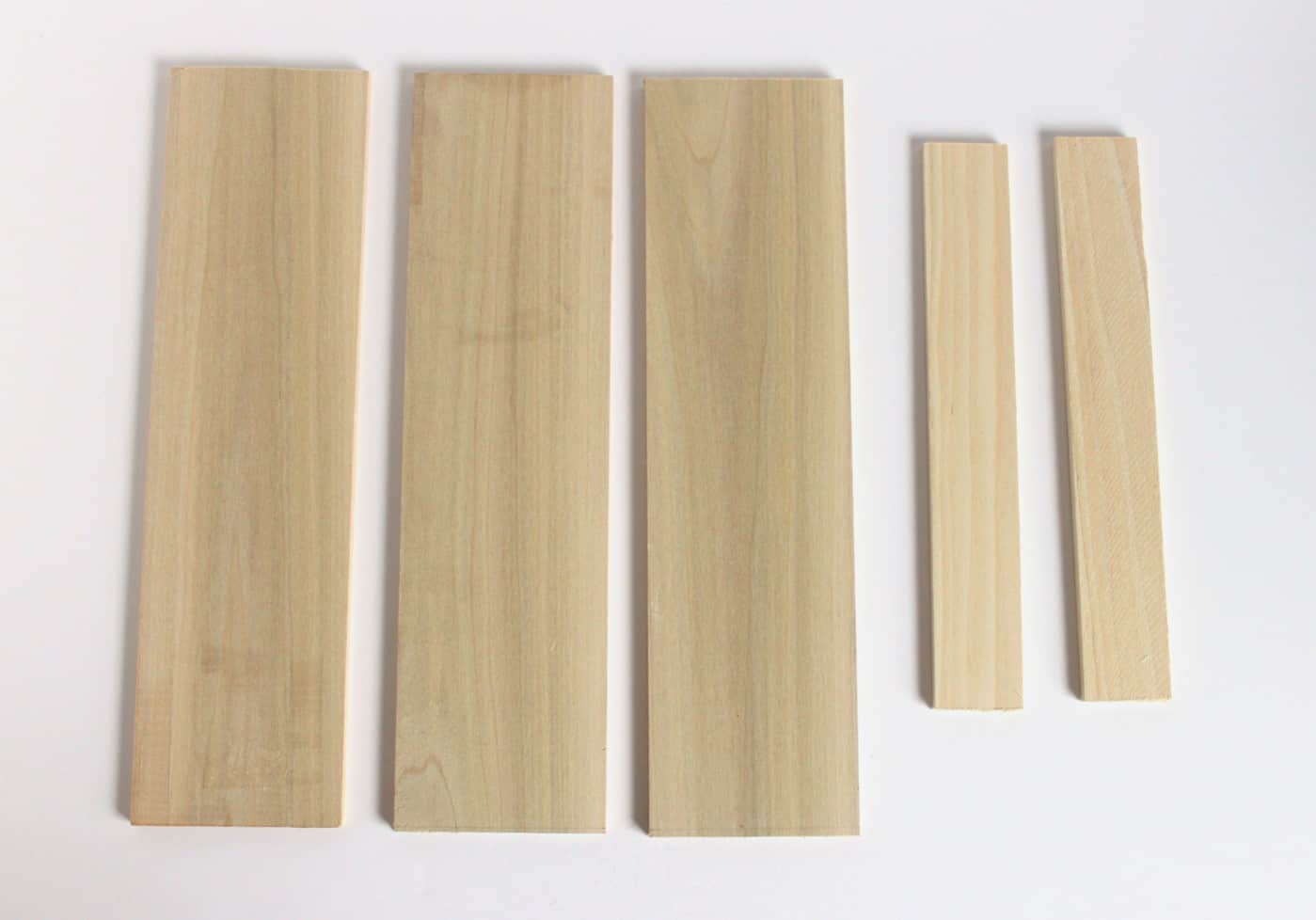 Sand each of the boards, put on your gloves and stain the wood, following the instructions on the can. Let everything dry.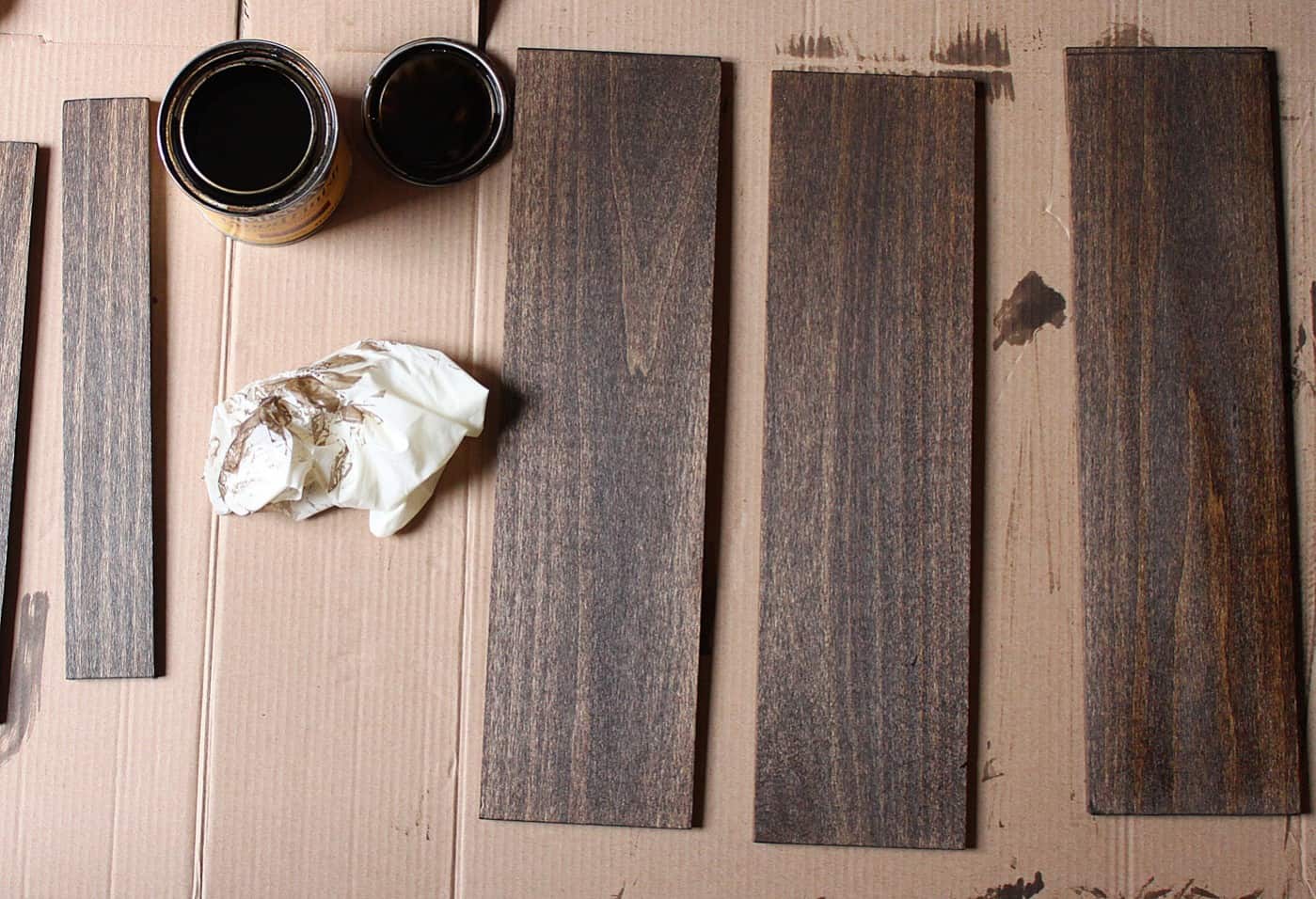 Line up your three larger boards. I left a teeny, tiny gap in between each board because I liked the way that looked. Put some glue on the two smaller pieces of wood and place them on the larger wood like in the photo below.
Press down firmly and put some heavy books on top to weigh it down. I had a little bit of trouble with glue seeping through the space between the boards, so be careful you don't put too much.
You might also try carefully turning the whole thing over before placing the books on top. That way any extra glue will flow toward the back. Let the glue dry overnight.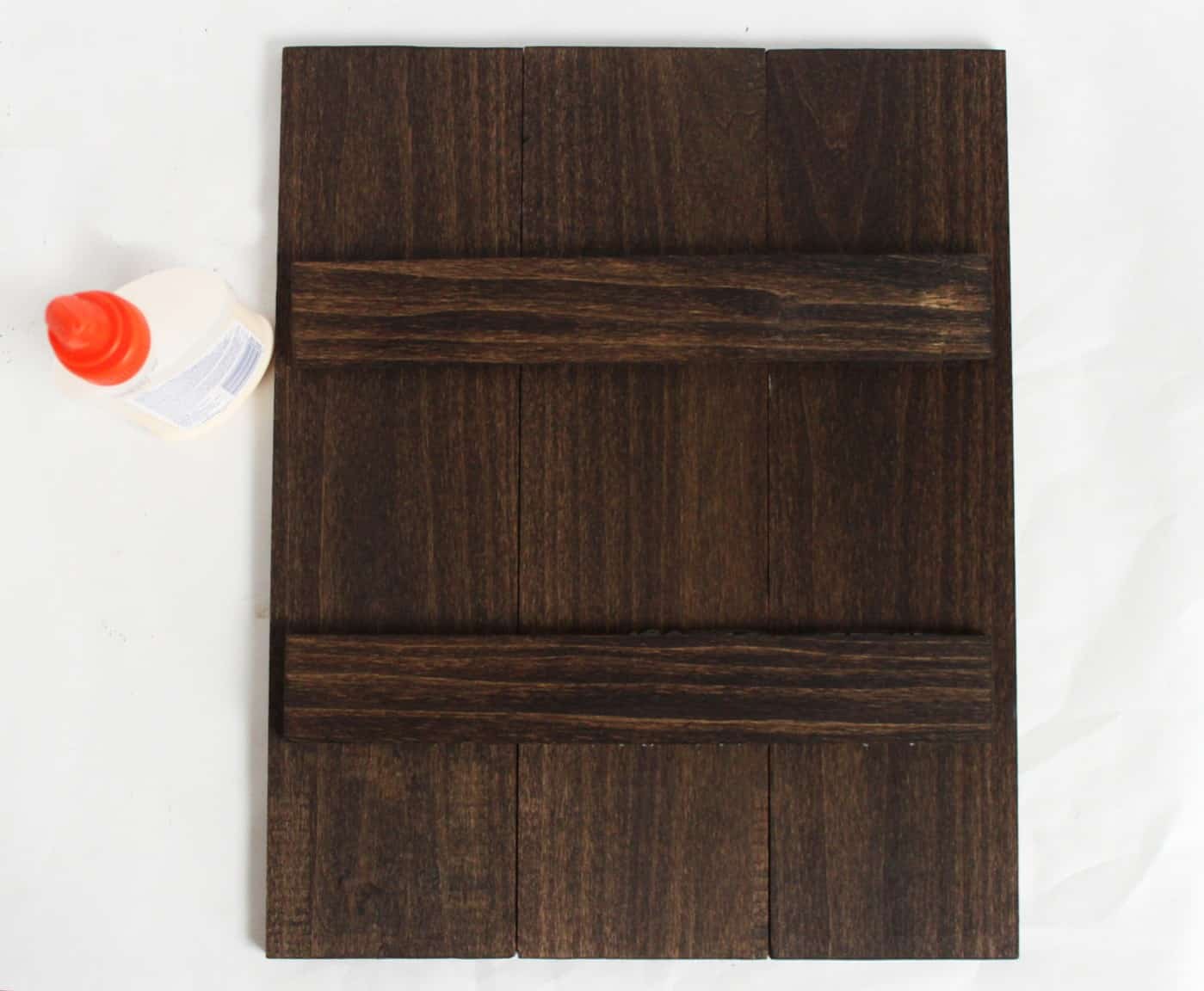 Print out the design (select "poster" in the print options) and tape it together. Center it on the boards, and tape it down in a few spots.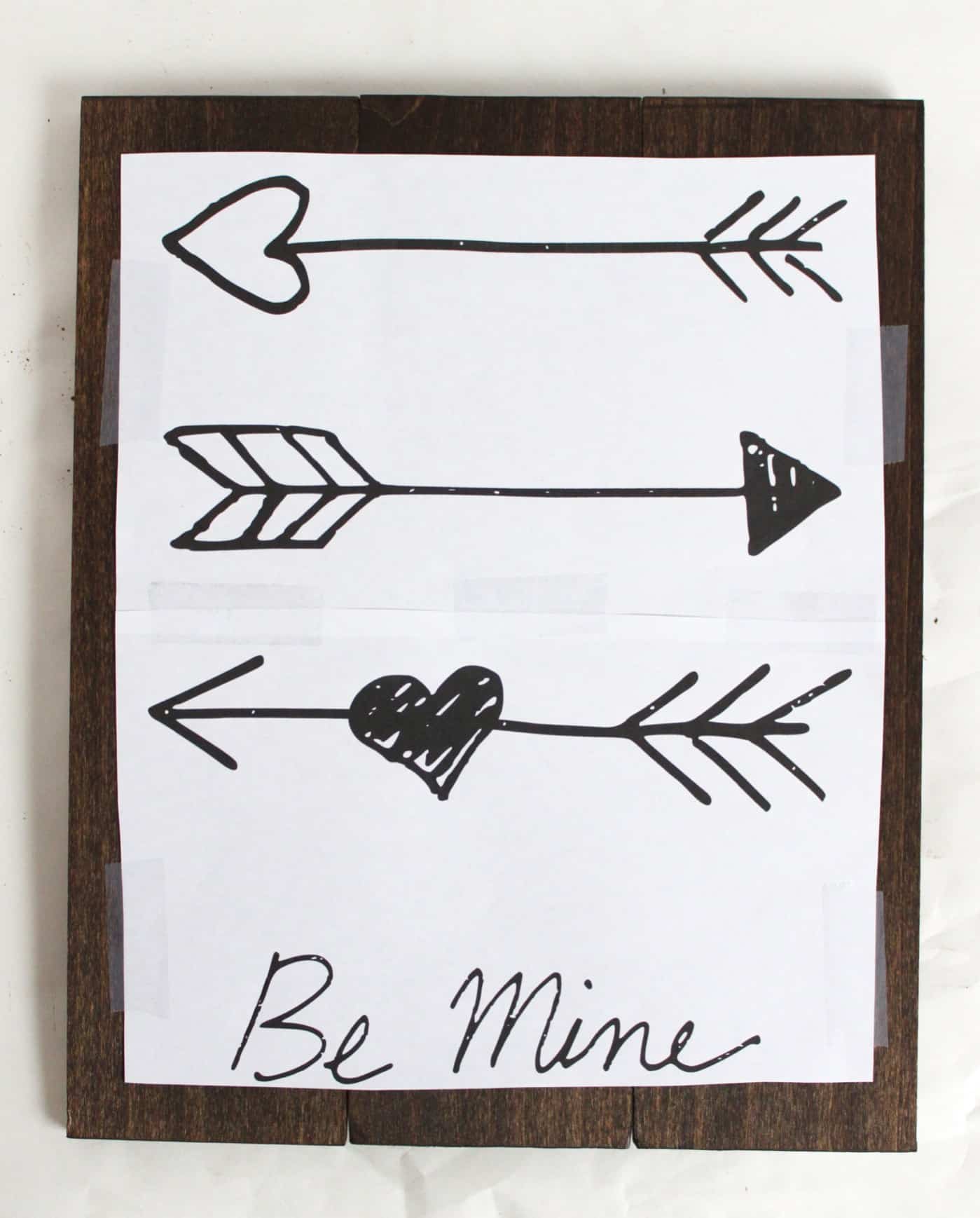 Firmly trace the outline of the design with a pen.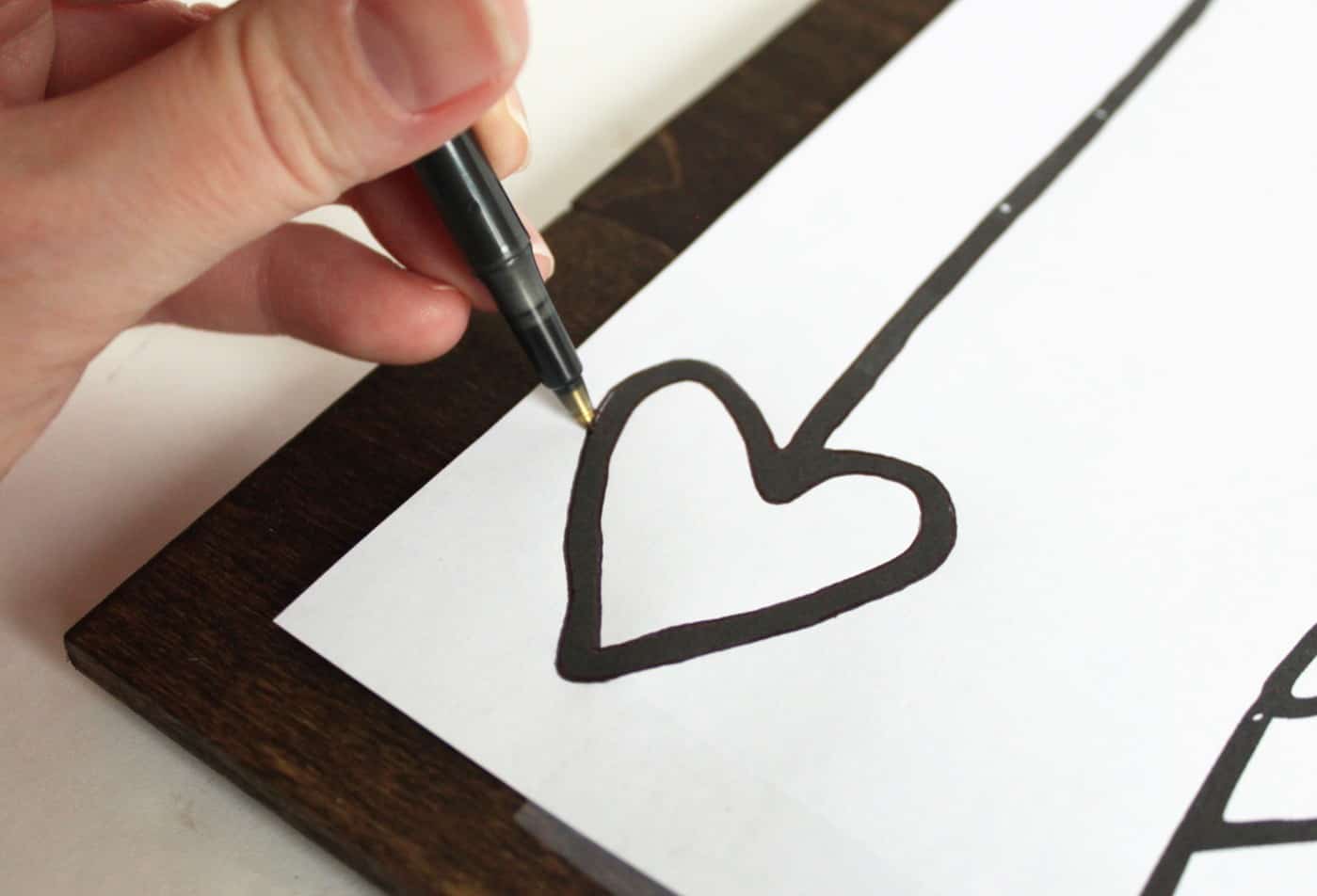 This will leave light marks in the wood.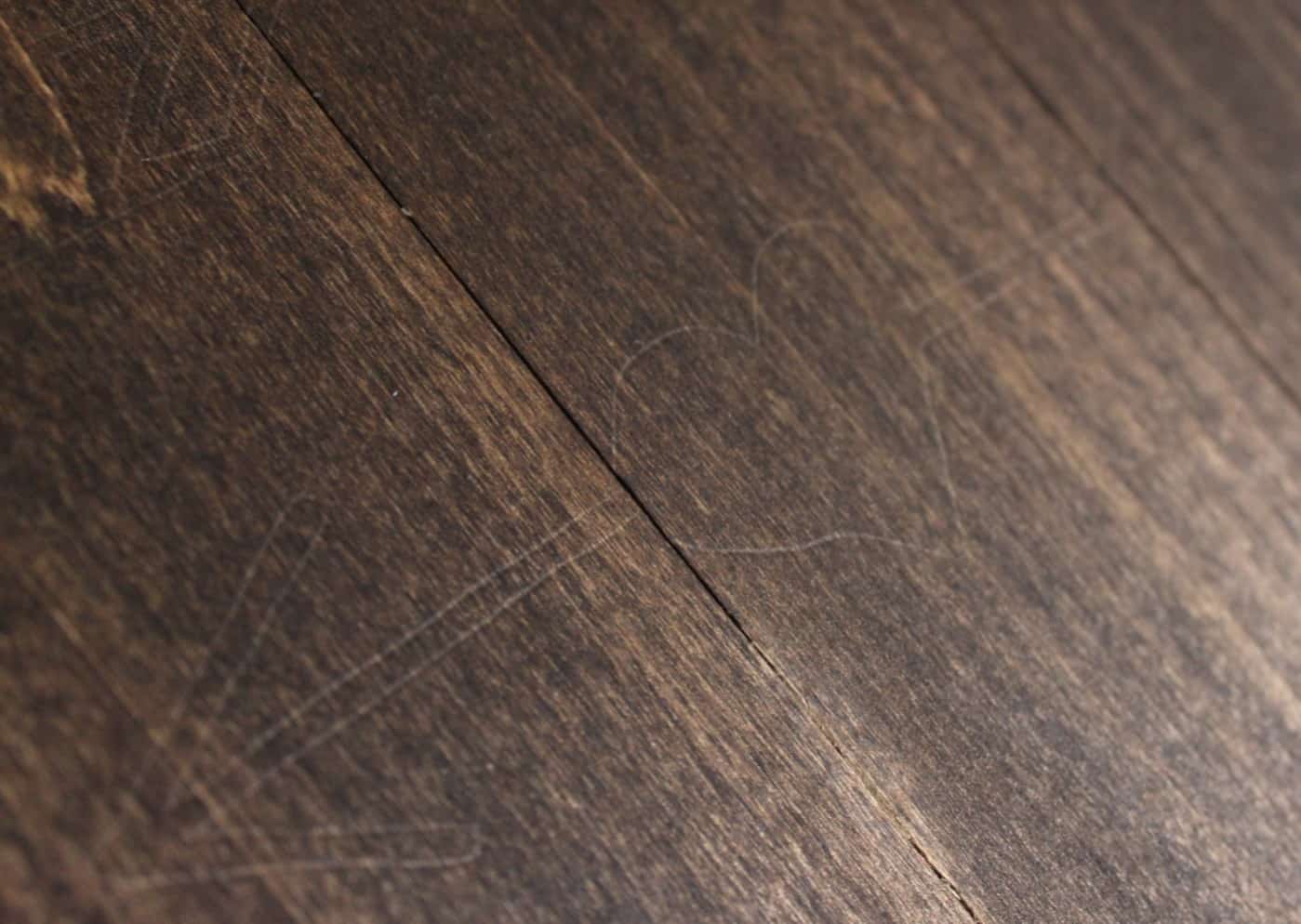 Use your paint pen to fill in the design.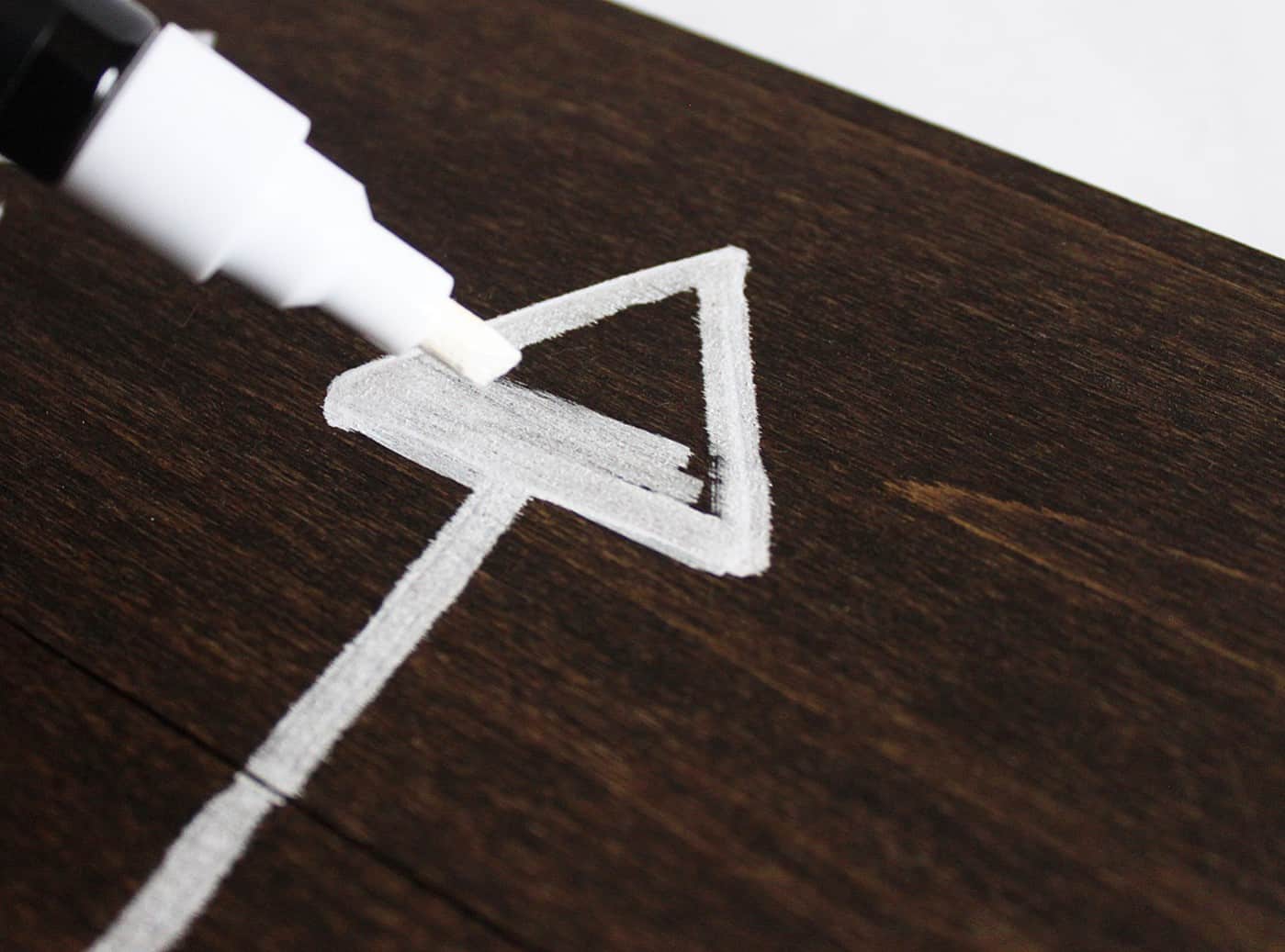 If you are right handed, be sure to start on the left and work your way to the right. Don't worry about making it perfect. It's a hand-drawn design, and it's supposed to look that way.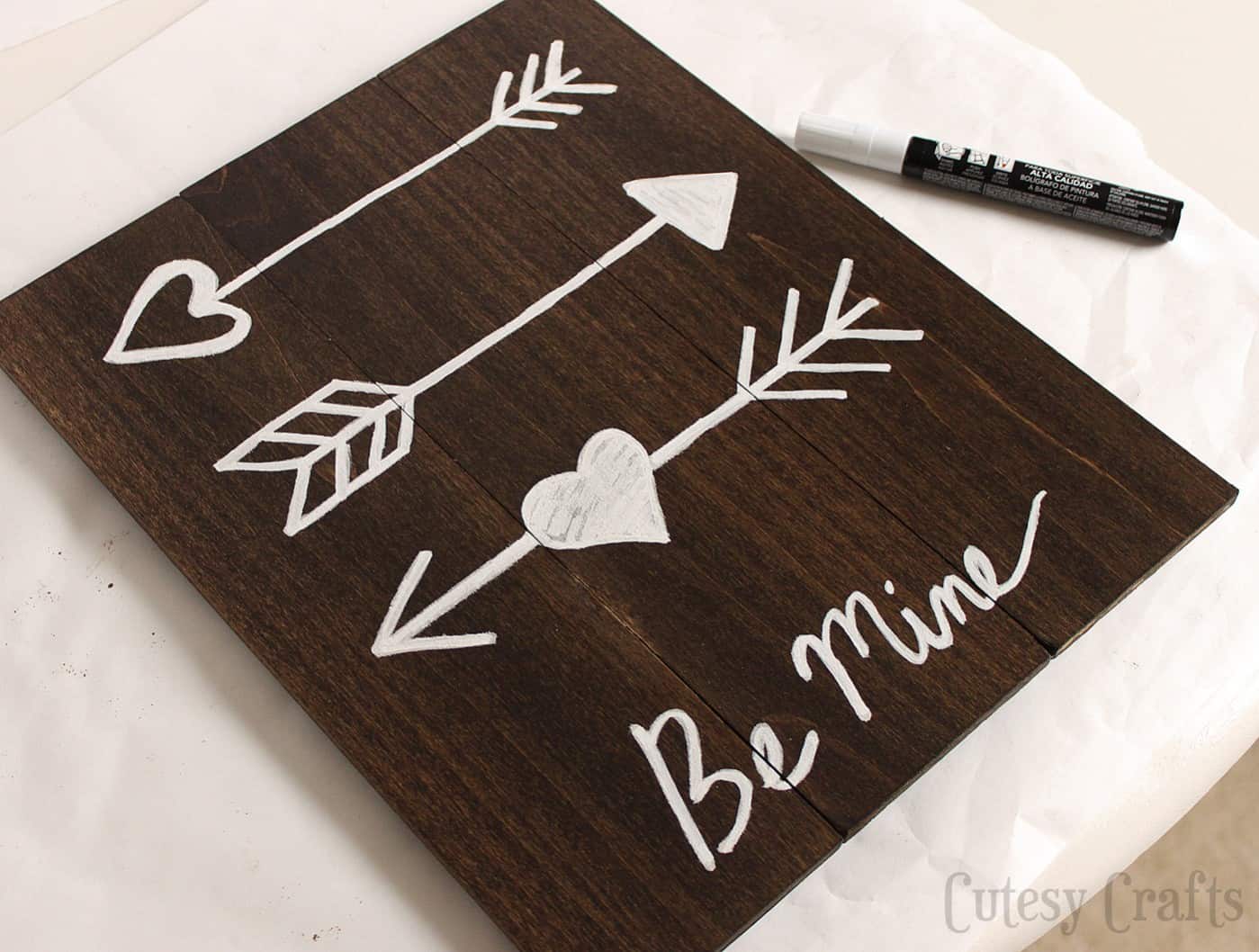 Once the paint has dried, paint over the entire project with some varnish or other clear coat to seal it. I'd stay away from any oil-based polyurethane, as it will turn the white paint yellow.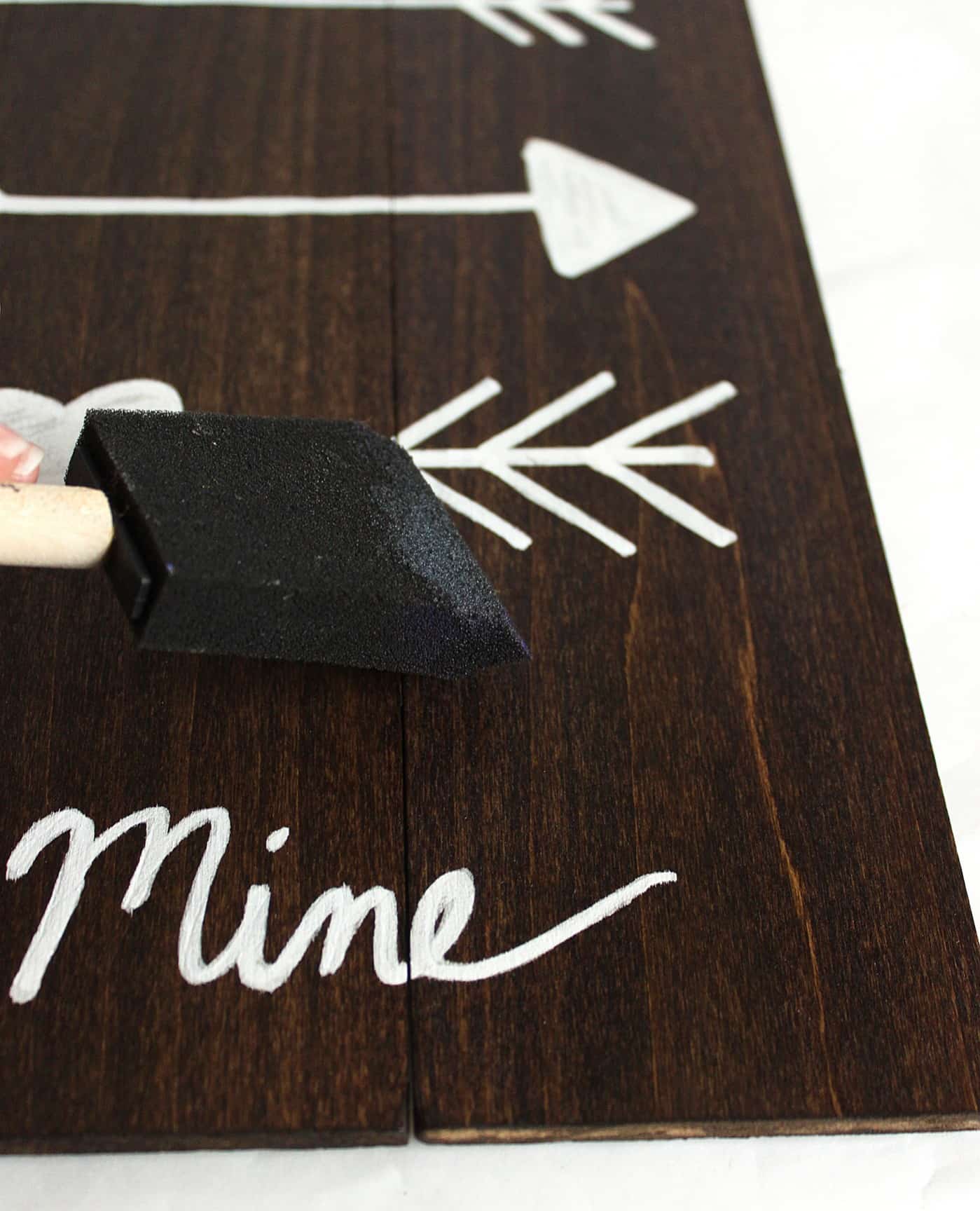 That's it! Easy, right? A perfect addition to my Valentine's day decor!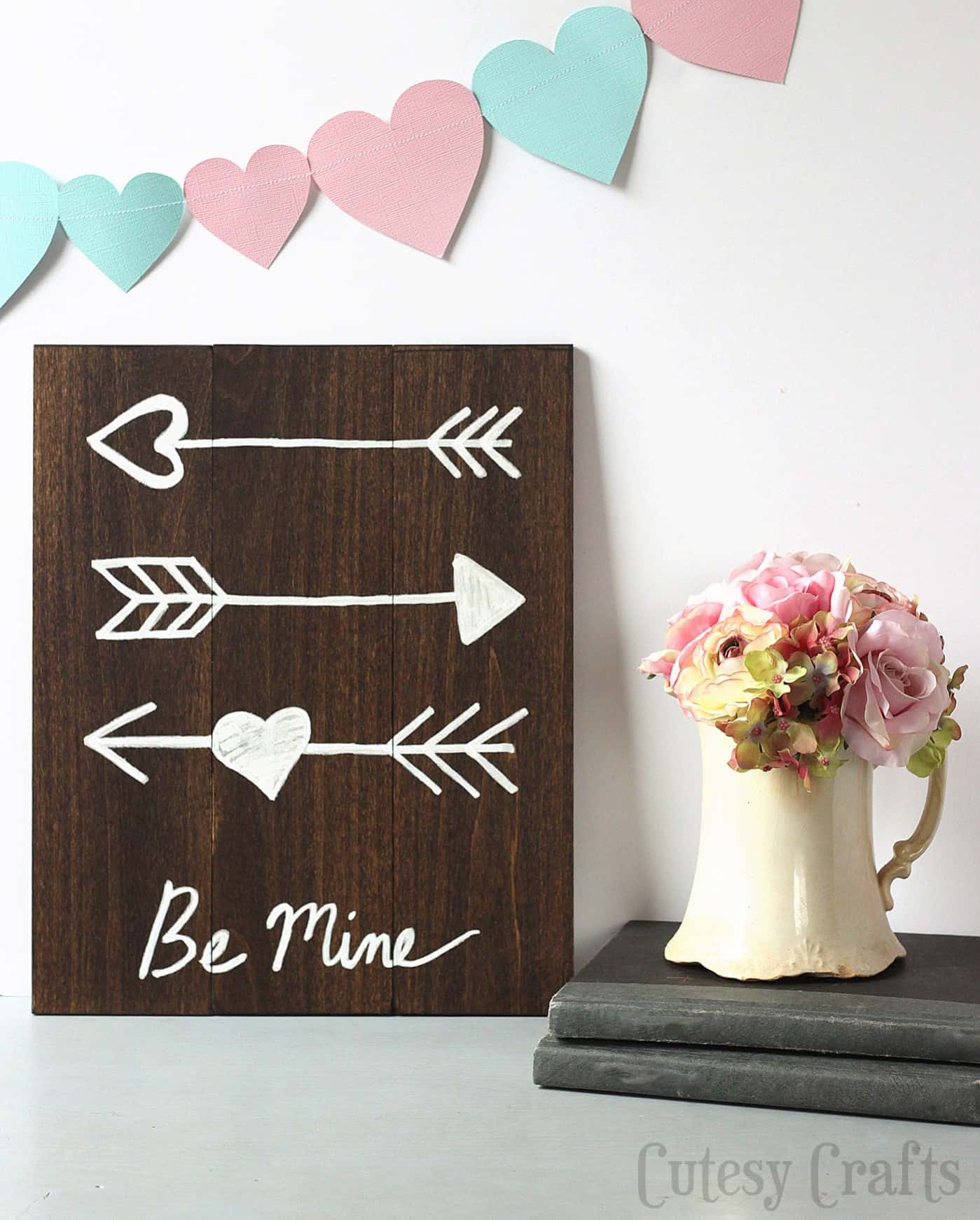 For more DIY Valentine's Day (and other) crafts like this, visit my blog, Cutesy Crafts. And if you'd like other valentine decor ideas, I'd love for you to check out these other projects: