Hang them up in clusters or add a single one to a doorknob, however you use your paper heart decorations, they're bound to make your heart smile!
Skills Required; None. Even if you've never crafted before, you'll be able to make this project. Paper hearts are easy enough for kids as well as adults.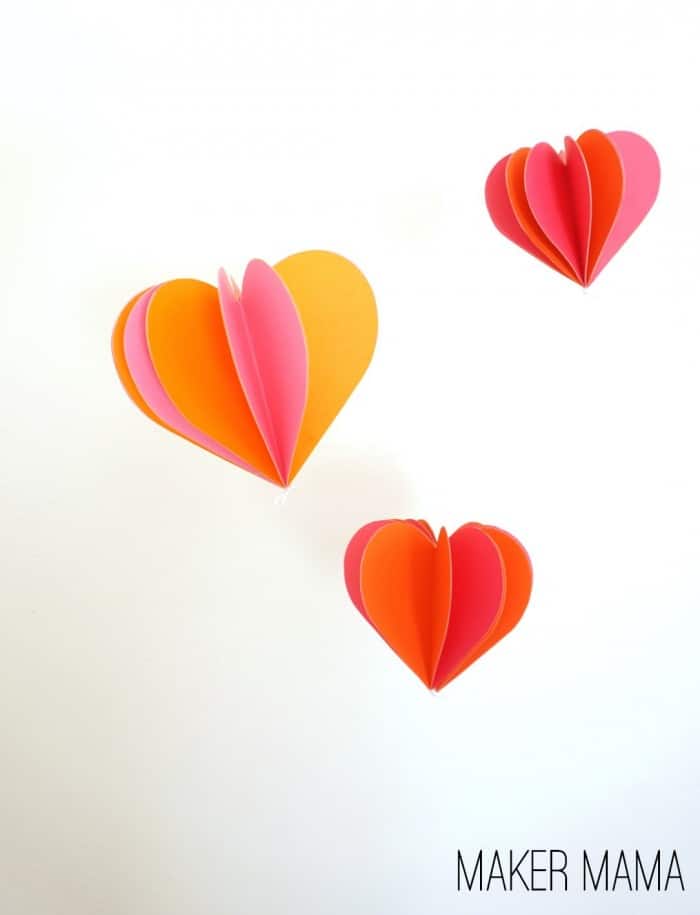 I love simple and bright holiday decorations. And after making my holiday card ornaments, I knew exactly what I wanted to make this Valentine's Day! It's a perfect Valentine's Day craft for kids.
Older kids can tackle this heart craft themselves, while littles might need some additional help. Either way, it's not hard! These are so fun to make you won't be able to stop.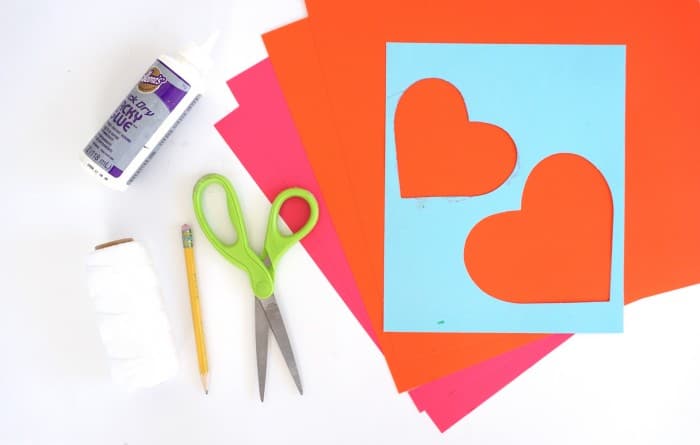 Paper Heart Decor
Gather These Supplies
Pretty cardstock – don't use printer paper, it needs to be sturdy
Heart template or stencil
Pencil
Scissors
Glue
String
Note before beginning: there are a lot of things you can do for a heart template. You can use a stencil. You can print out a silhouette using Google images. You can also draw one with a pencil if you have a steady hand.
You DO want to make a template, because you want the hearts to be even when you cut them out of hte cardstock and attach them. A template keeps them even and the final project looking clean.
Trace the Hearts
Fold your cardstock in half and trace half of the heart template as many times as you can. If you're using two colors, you want six of each, or a total of twelve.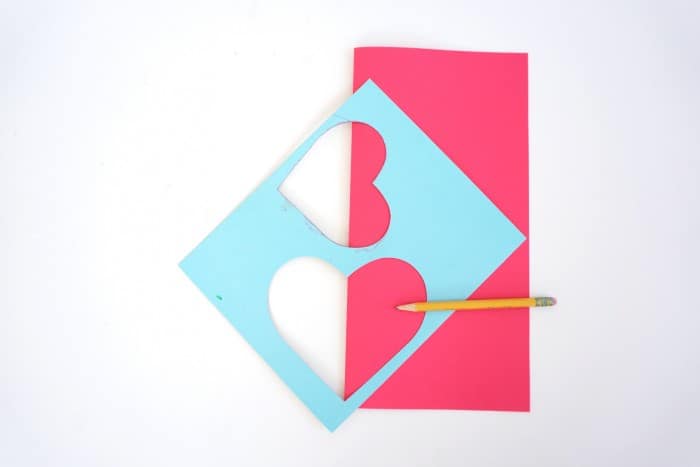 For the example here, there are six orange hearts and six pink hearts cut all the same size out of the cardstock.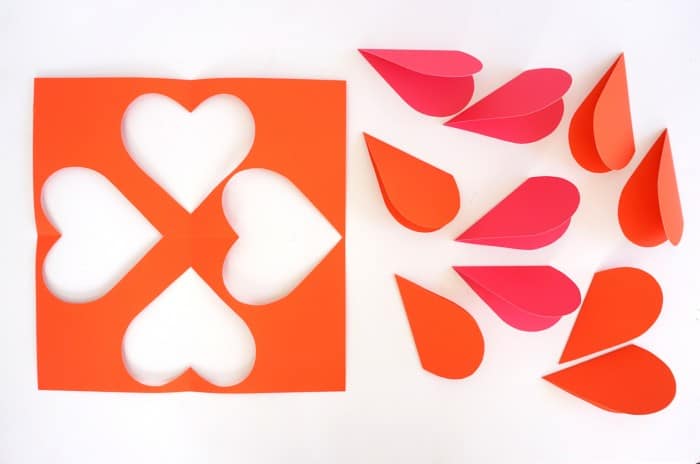 Glue the Hearts Together
Alternating colors, glue your folded hearts to form a stack. I recommend placing them under something heavy, like a book, to help them set.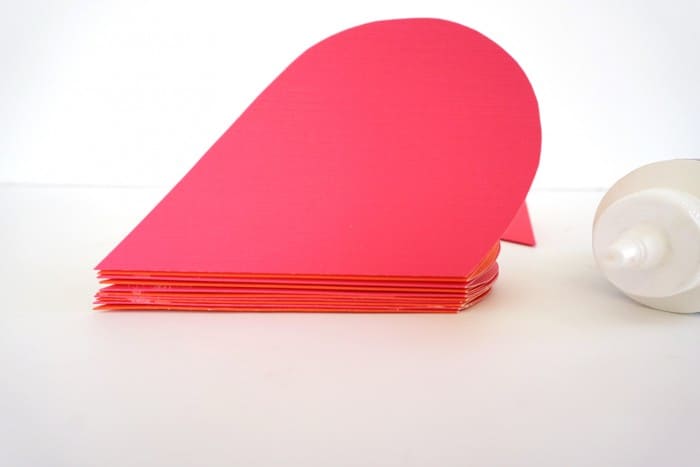 Once dry, remove the book and they are ready to go. WELL – if you want to use them with a flat back. For example, you could put these on walls, a canvas, or even gifts with either Command Strips or double stick tape.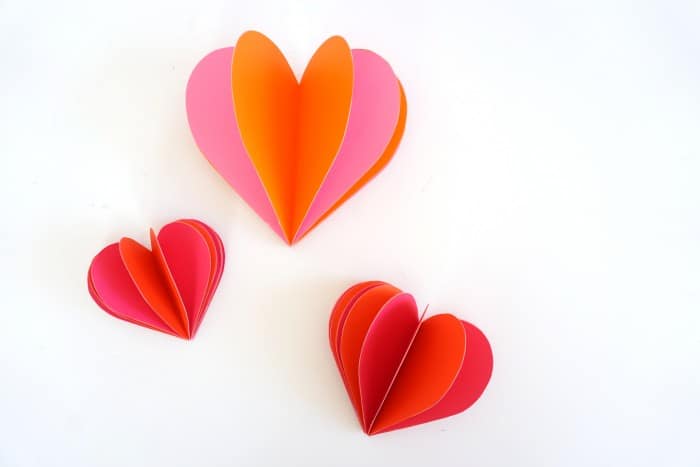 Or you can take this project a step further by turning them into hanging paper hearts.
Hang on String
To hang your paper heart decorations, cut a long piece of string and fold the end up and tie a knot to hang out of the bottom of your heart.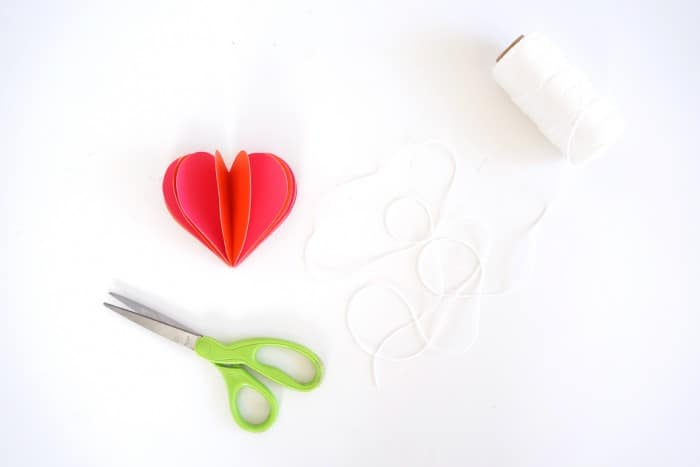 Glue the first and last halves of the heart together with the string in between, and hold tight until the glue sets. You can use a book again to weight down the heart.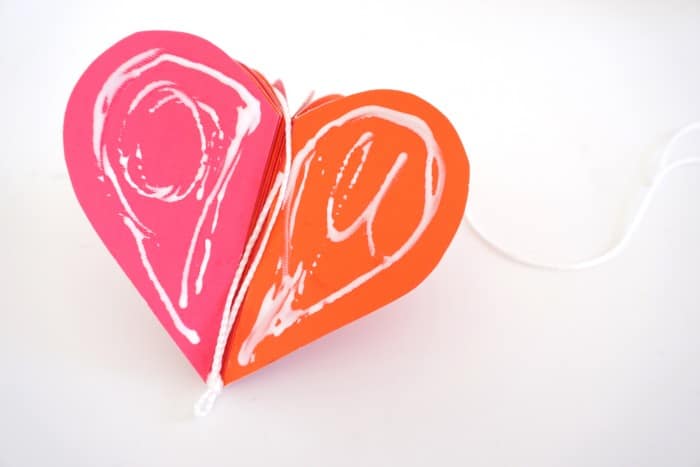 Once dry, these cute dimensional decorations are ready to hang! You can use thumbtacks from the ceiling which are pretty fun.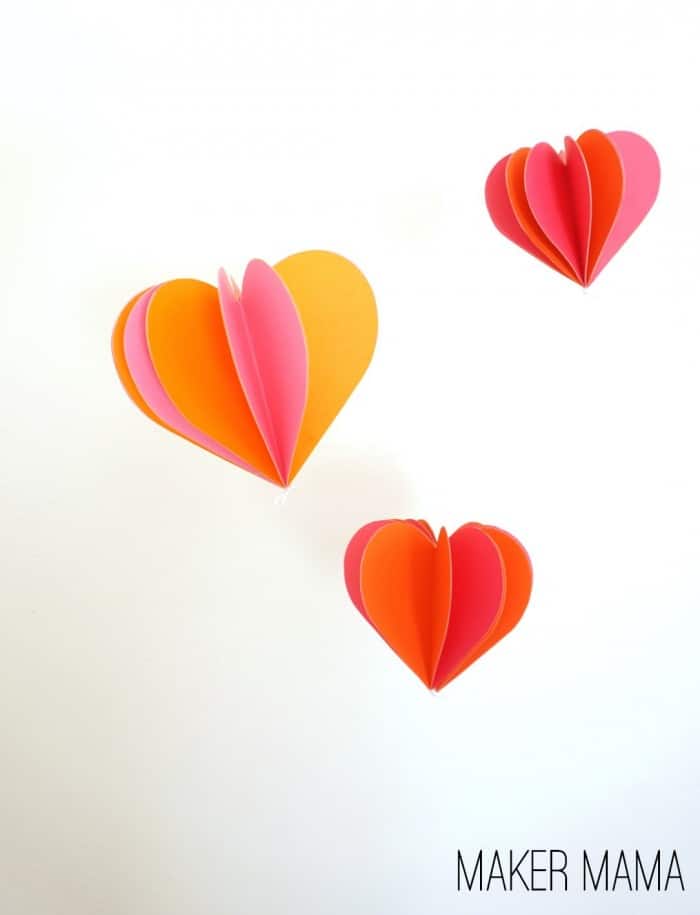 You can make these with solid cardstock – but I think they might also look fun with patterned paper! I'll have to give that a try next.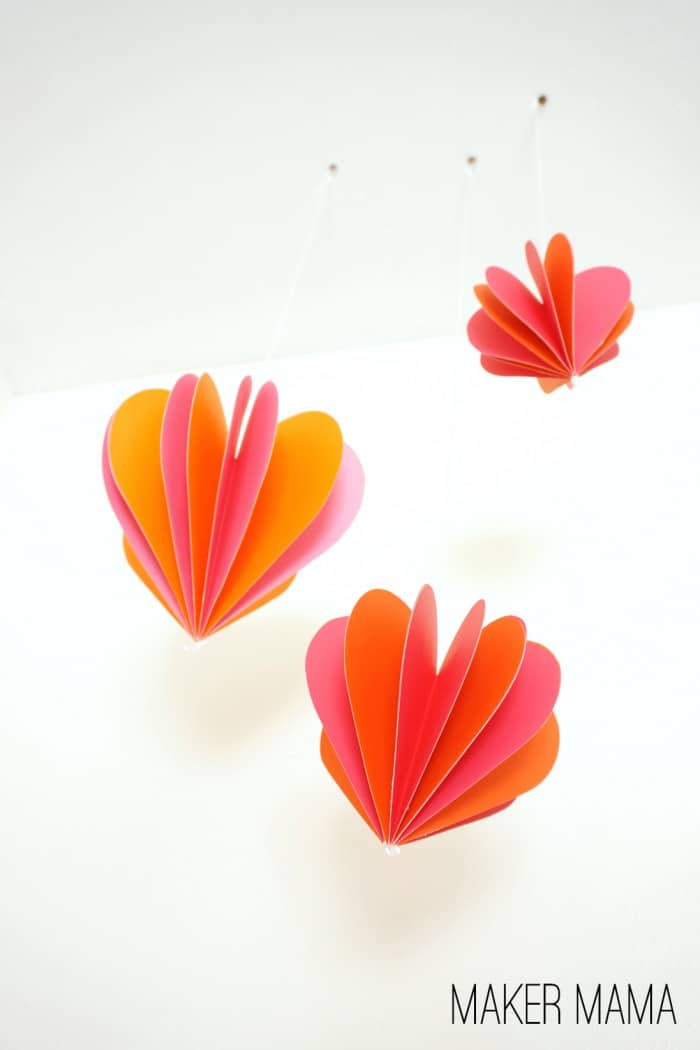 Yield: 3 hearts
Paper Heart Decorations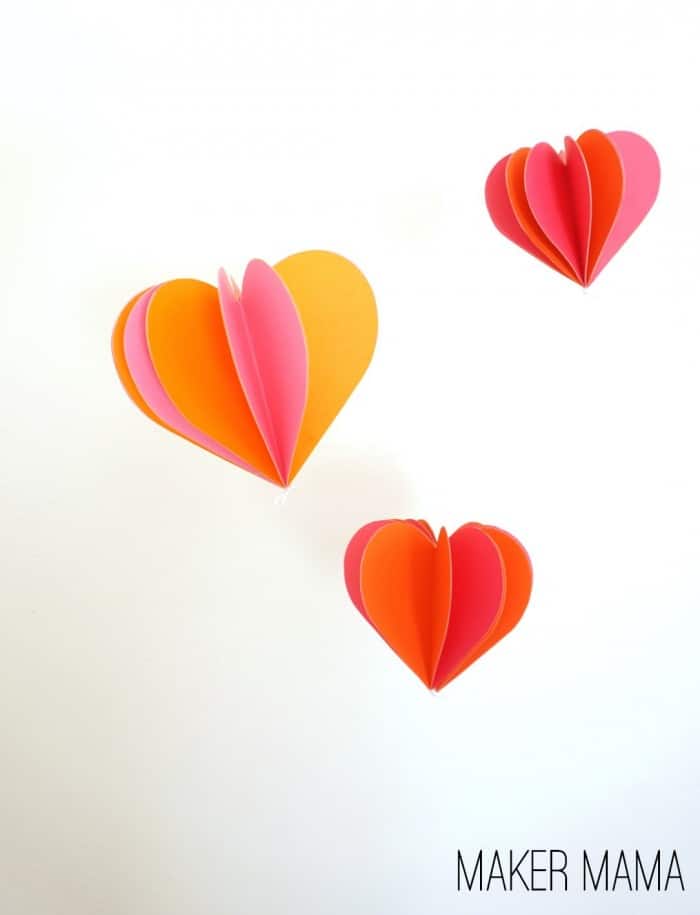 Learn how to make these cute DIY paper hearts to decorate your home for Valentine's Day and beyond.
Total Time
1 hour
5 minutes
Materials
Cardstock - several sheets, two colors
Heart template or stencil
Glue
String
Instructions
Using the heart template or stencil, trace hearts onto paper. You'll want six of one color and six of a second color for 12 hearts total.
Cut the hearts out of the paper with the scissors. Fold the hearts in half if they aren't already.
Glue the twelve hearts in a stack, alternating between the two colors. Place weight on top (like a book) and let dry.
Cut a length of string. Unfold the heart stack and place glue on the first and last heart halves. Place the string in the middle and glue the pieces together. Let dry.
Hang your heart decor as desired using thumbtacks or Command strips.
---
Did you enjoy this paper heart decorations how-to? Make sure to check out the Maker Mama tutorial gallery. I'd also love for you to check out the following paper crafts and projects: