Get a big list of heart crafts for kids of all ages! These easy and budget friendly ideas are perfect for Valentine's Day or any time of year.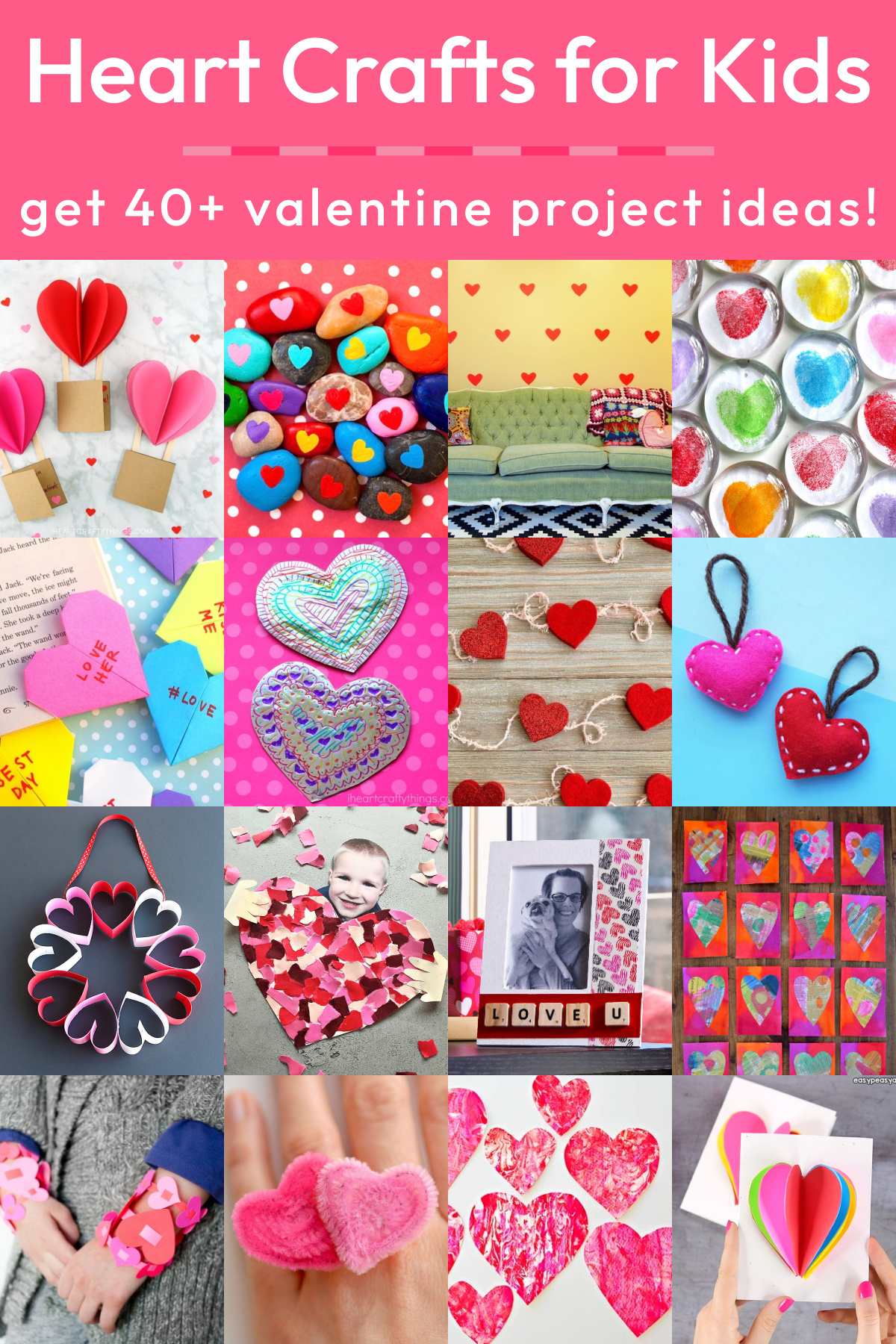 I will never forget learning to cut out a heart. I believe the first time was in montessori school, and the teacher folded the paper in half.
Not knowing anything about symmetry at such a young age, my brain immediately went to, how is this piece of paper that is folded in half going to form a heart?
My teacher proceeded to draw half a heart on the fold, and then told me to cut it out. I did, and unfolded it. And as you know – magic.
A heart is one of the most basic shapes, and all of the meanings behind hearts are positive. How can you not love them? I mean – love is what they are. Right?
I'm excited to share some heart crafts for kids today I think you're going to really enjoy. You might be seeking everyday projects or Valentine's Day crafts for children . . . both are on this list!
There are a variety of ideas using supplies like paint, paper, pipe cleaners, tissue paper, felt, and more. In fact you probably have a lot of the supplies on hand already. That makes these crafts budget friendly as well.
No matter the age of your children, you'll find something (several somethings) that they'll want to make. Dive in and then let me know what you make in the comments!
Heart Crafts for Kids
These easy heart crafts are made with a lot of love! Get great ideas for kids of all ages.
---
If you enjoyed these heart craft ideas for kids, let me know in the comments! I'd also love for you to check out the following posts: