Disclosure: the post sponsored by DIYZ.com – all opinions are 100% mine.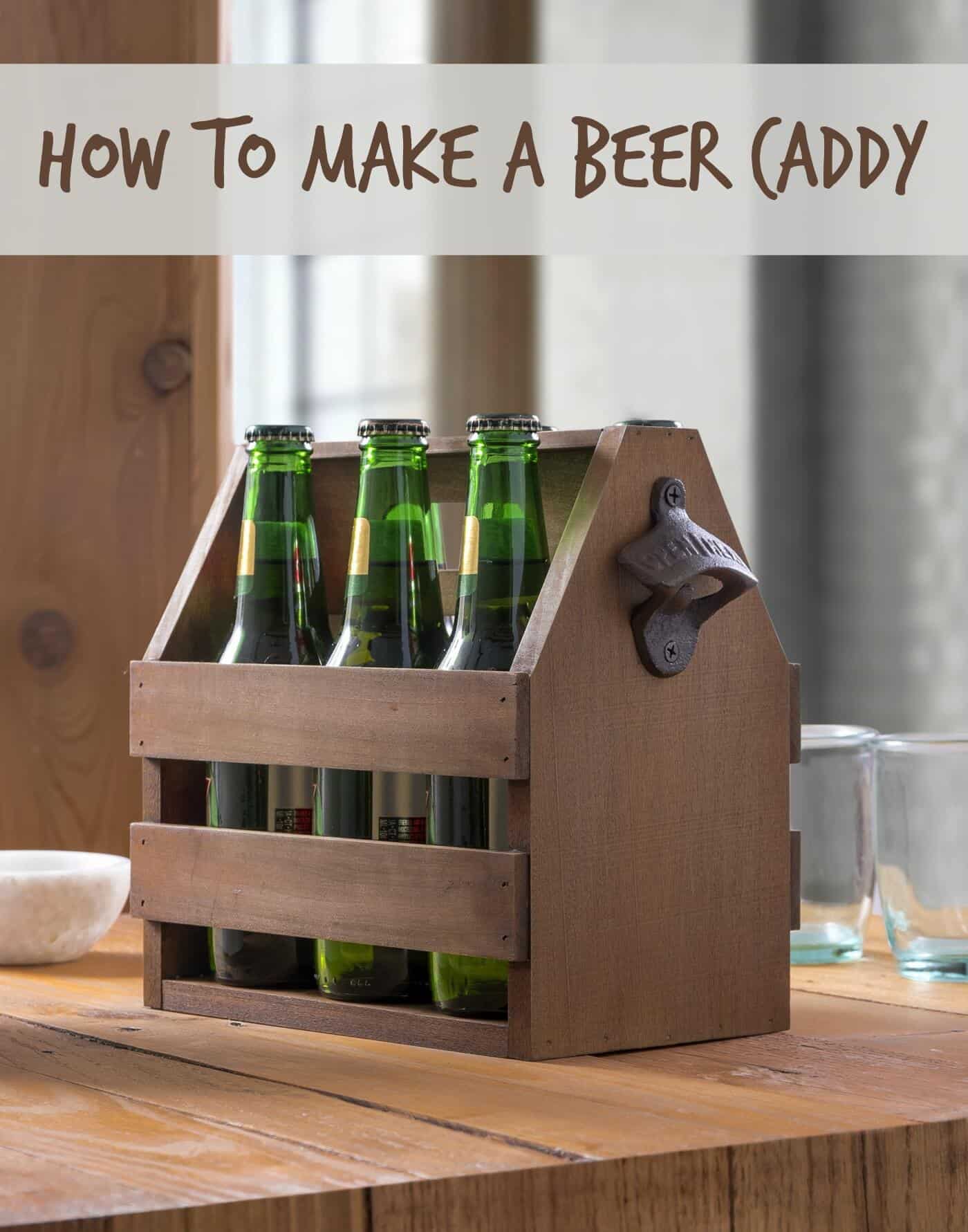 Do you wish you had all the info and guidance to complete any DIY or home improvement project – at the tip of your fingers? Are you a smartphone app guy or gal? And do you love the feeling of accomplishment you have knocking something off your to-do list? If the answer to these questions is yes (and you know it is!), then I have something exciting to share with you today . . .
It's a new smartphone app just for people that want to "do it themselves," and I'm going to show you how Steve and I used it to build the beer caddy you see above. And where we're going to start is with the app – I need you to download it by going here or clicking the image below (it's available for Apple or Android devices):
You might be thinking – "Amy, I'm not a DIY expert. I'm not ready for this app because my skills are limited. But that's the thing. DIYZ is exactly for people like you! And me, with my moderate building skills. And even DIY experts. It's for anyone of any skill level, because as much (or as little) instruction as you like is available, including expert advisors you can speak to in just one click if you need it.
So let's go into the app!
Once you go into the app, you'll find tons of projects: general, electrical, exterior, lawn/garden, paint, windows/doors, plumbing, and walls/floors. Each project listing tells you what category it falls into, project difficulty, time, and cost.
If you want to built the beer caddy, just do a search:
Here's how the induction to the caddy looks. And when you swipe right, this is the most helpful information to me . . .
You'll get a list of everything you need – tools, etc. – PLUS THE SIZE WOOD BOARDS YOU NEED. This is a big deal for a beginning DIYer . . . or even someone like me who has done DIY projects before. I like it all laid out before me and I like to be told exactly what to do.
Once you click "Steps" at the top, you'll be given those exact instructions I'm talking about, with videos. And not just one video – for the caddy, there are six videos that guide you through the process! It's pretty amazing.
If at any point you feel uncomfortable or unsure, you can click the little hardhat person at the bottom to talk to a pro. It's a nice benefit when you want to complete your project NOW and don't know who to turn to with your questions.
Now let me show you how easy this wooden beer caddy was to make!
DIY Wooden Beer Caddy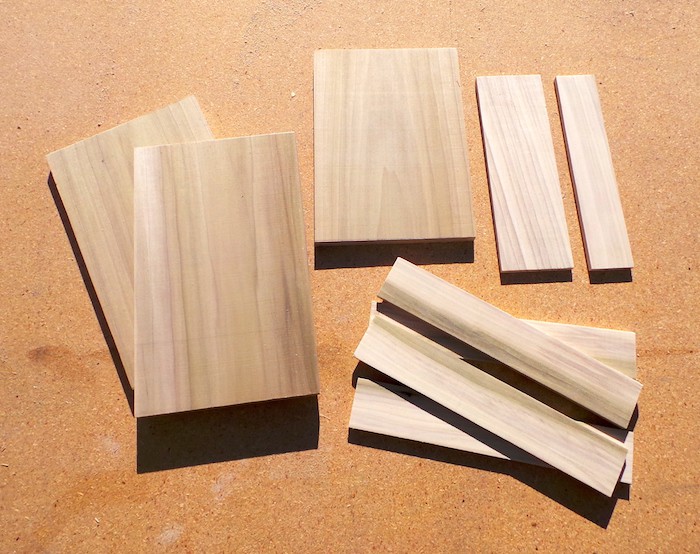 Step One: we cut the boards according to the cut list specified in the app.
1/2″ x 6″ – 7.75″, 9″, 9″
1/4 x 3″ – 7 3/4″
1/4″ x 1 1/2″ – 7 3/4″, 8 3/4″ (4)
The app gives you a great tip which is to add 1/8″ to each measurement to account for the material cut.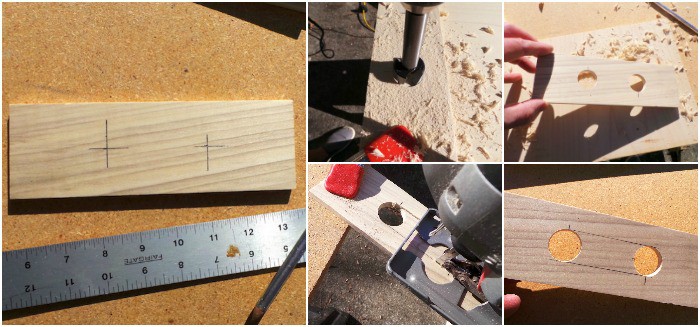 Step Two: You'll mark the 7 3/4″ x 3″ piece of wood 1 1/4″ from the top and then 2 1/2″ from each side. Then use your Forstner bit to drill two holes. Connect them with lines at the top and bottom of the circles, then cut those lines with a jigsaw to create a handle.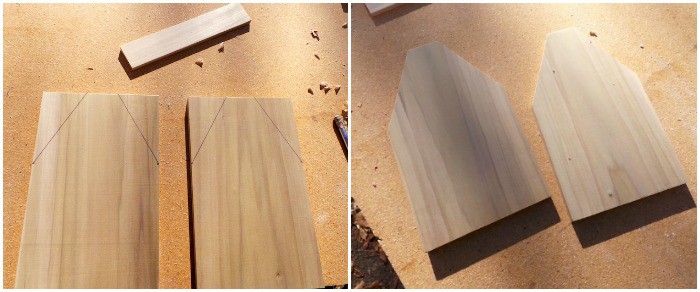 Step Three: On your 9″ pieces of wood, mark each side 5 1/2″ from the bottom. Mark the middle of each piece at the top and use a 1 1/2″ strip to create a point on each side of the middle. Connect those two points with a straight edge and cut the angles with a jigsaw (see above).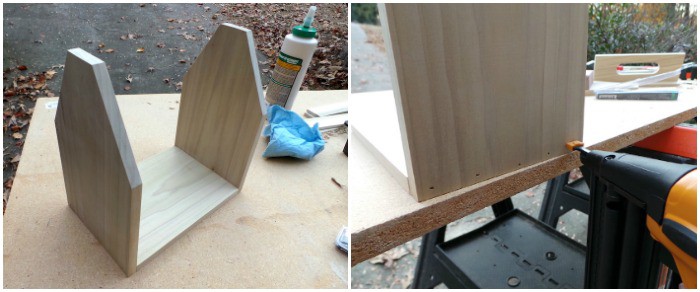 Step Four: Use your brad nailer to completely nail the frame together. Attached the angled sides to the base with wood glue and then secure with the nailer.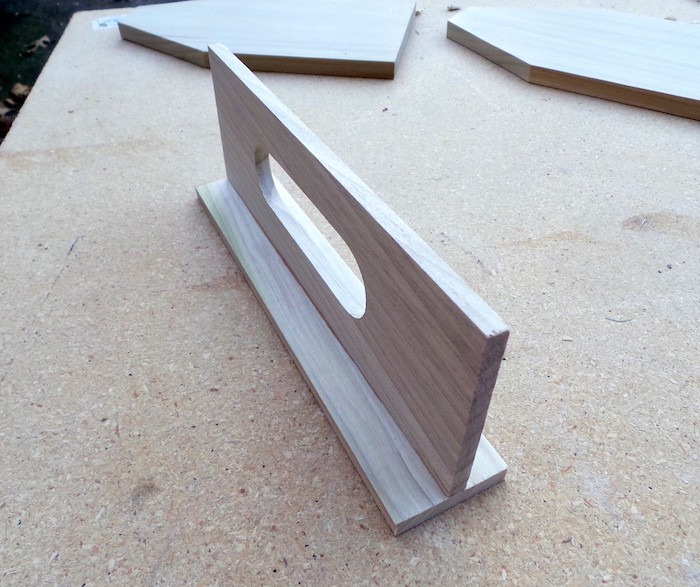 Align the 7 3/4″ piece on top of the handle. Glue together. Attach the handle to the sides with wood glue and nail into place. Apply wood glue to the 8 3/4″ sides and nail into the place.
Step Five: sand the entire caddy with 80 grit sandpaper to start – then progress to 150 and 220 grit sandpaper to make it very smooth.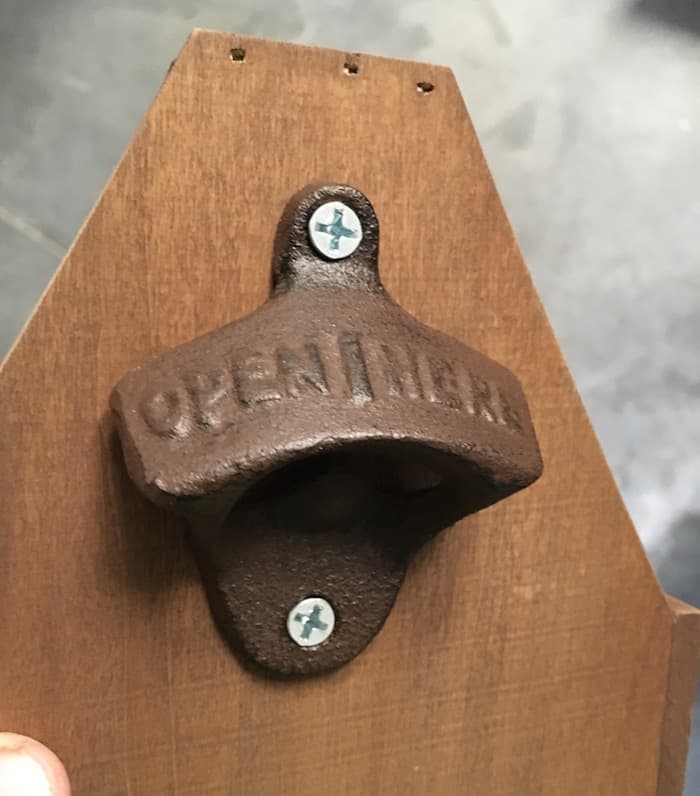 Finish by staining or oiling your caddy and then adding your bottle opener with screws. We only had silver screws so we touched them up a bit with brown-ish black paint to match.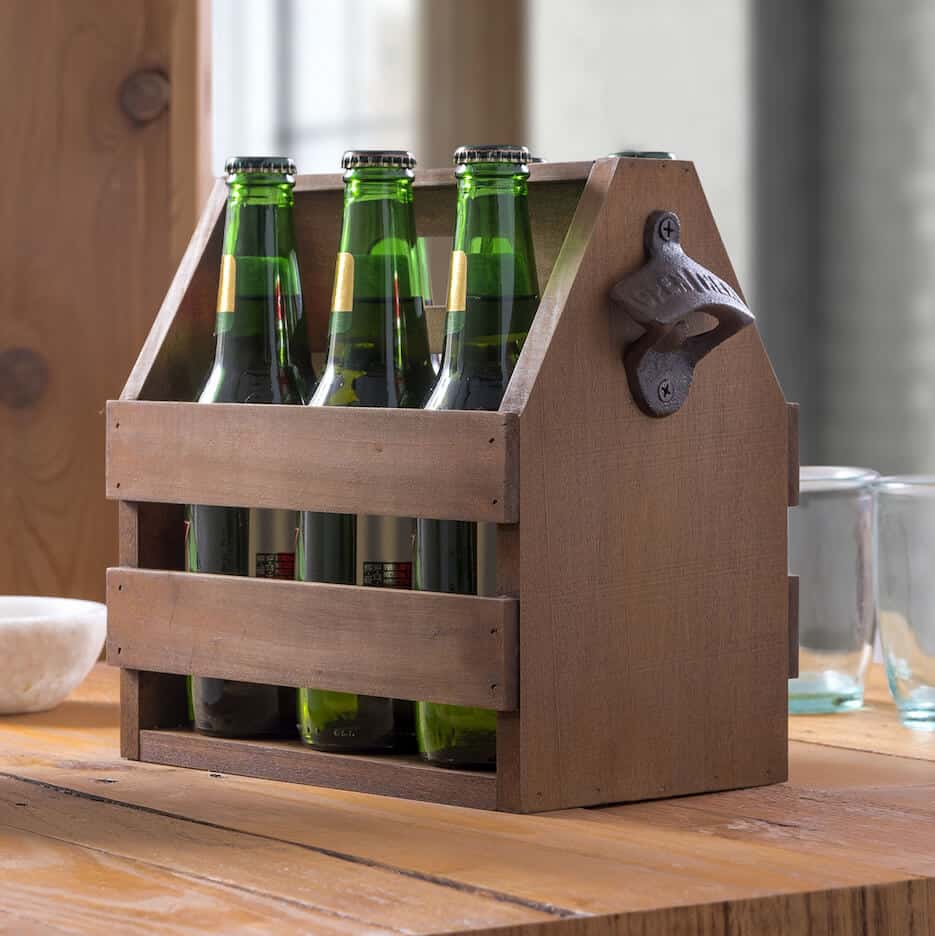 We are absolutely thrilled with our finished DIY beer caddy and LOVE how easy DIYZ made it for us to complete!
I wanted to share one last thing about DIYZ before I go . . .
They have a shop! It's one of the tabs at the top of the project and makes it REALLY easy to shop for the tools you need to complete the project. I browsed the tool section and they have some great recommendations!
Are you ready to get started? CLICK HERE to download the app. You're going to love DIYZ and be using it at least every week, if not every day. You'll be completely empowered to finish your own DIY project with ease. I promise!
Disclosure: the post sponsored by DIYZ.com – all opinions are 100% mine.