Learn how to use patterned paper and an unfinished wood surface to make this Mod Podge picture frame! Add a pop of color to your decor.
Skills Required: Beginner. This is a great project for someone just getting started with Mod Podge, or crafting in general. It makes for easy home decor or a gift idea.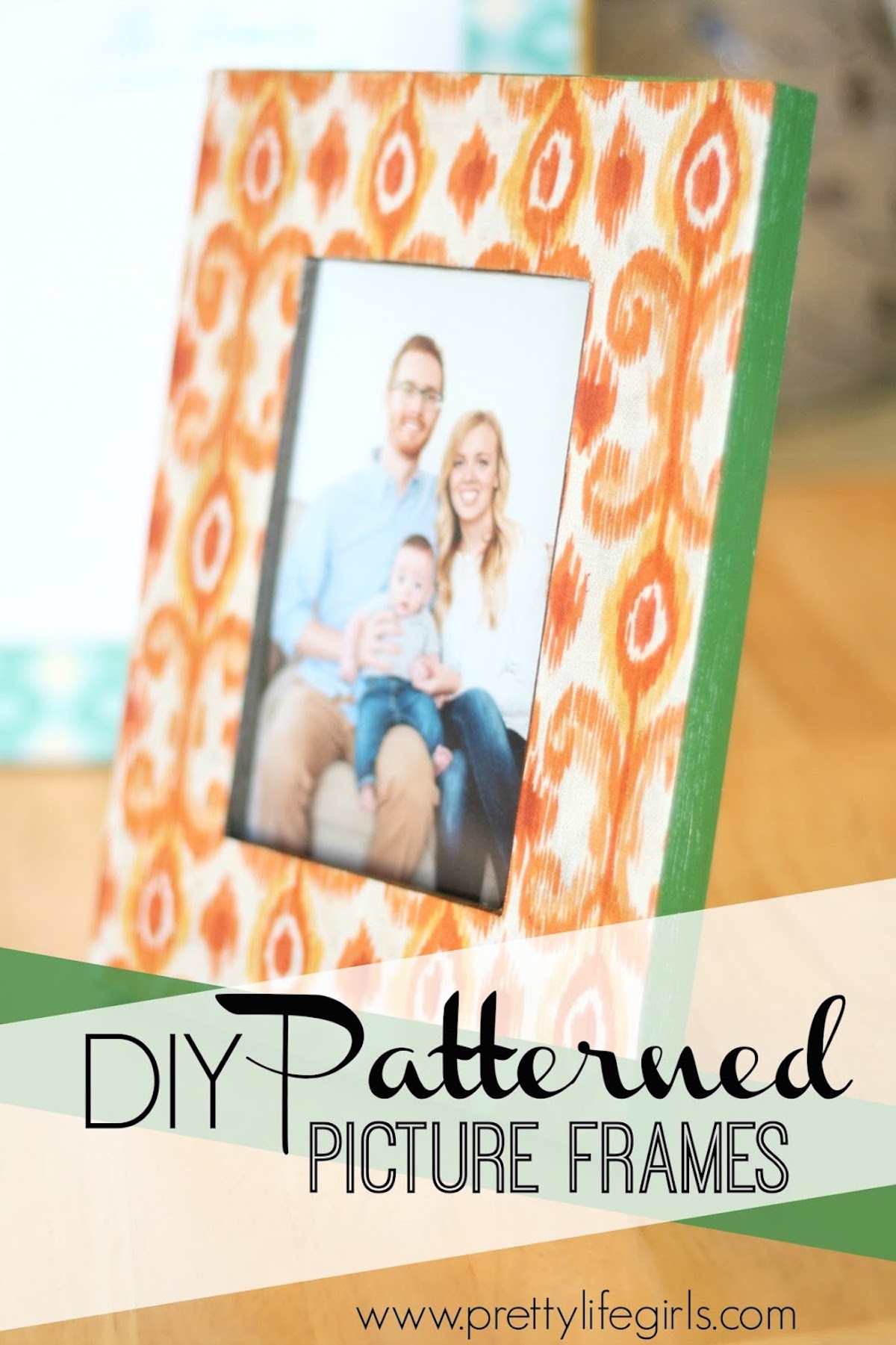 Hi everyone! This is Sam from The Pretty Life Girls, here to share with you a simple project to change up some of those old picture frames you have around your house. You're going to need a bottle of Mod Podge, fabric, and some other simple supplies you may already have laying around.
These DIY frames were so fun and easy to make, and they add the best little pop of color to my house.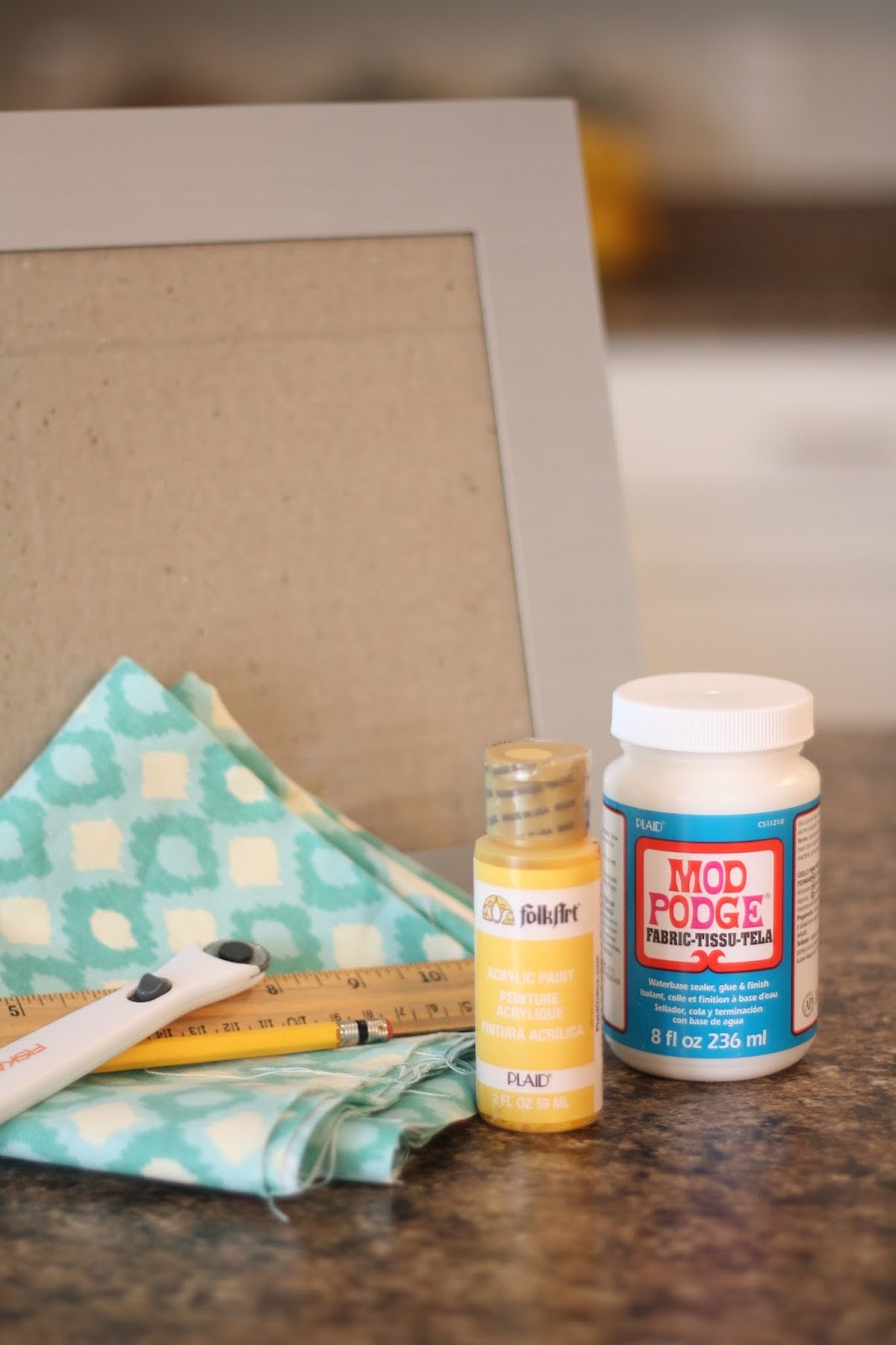 Mod Podge Frame
You're going to complete this project in four simple steps. You'll trace the frame and the cut the fabric or paper to fit. Then you're going to paint the frame (which is optional), and Mod Podge the fabric or paper to the top.
This is a really simple decor project and I'll walk you through it. First thing to do is gather your supplies.
What you need:
Picture frame
Patterned fabric or paper
Craft paint
Mod Podge
Pencil
Ruler
Scissors/rotary cutter
Paintbrush
Trace the Paper or Fabric
Step 1: Trace your frame on the fabric or paper using a pencil. If you want to make it easier on yourself if you are using fabric, Mod Podge it first and let dry. You can do this on top of a craft mat or wax paper so it won't stick.
Adding decoupage medium to the fabric makes it easier to work with when tracing and cutting. But definitely let it dry before you start working with it like paper.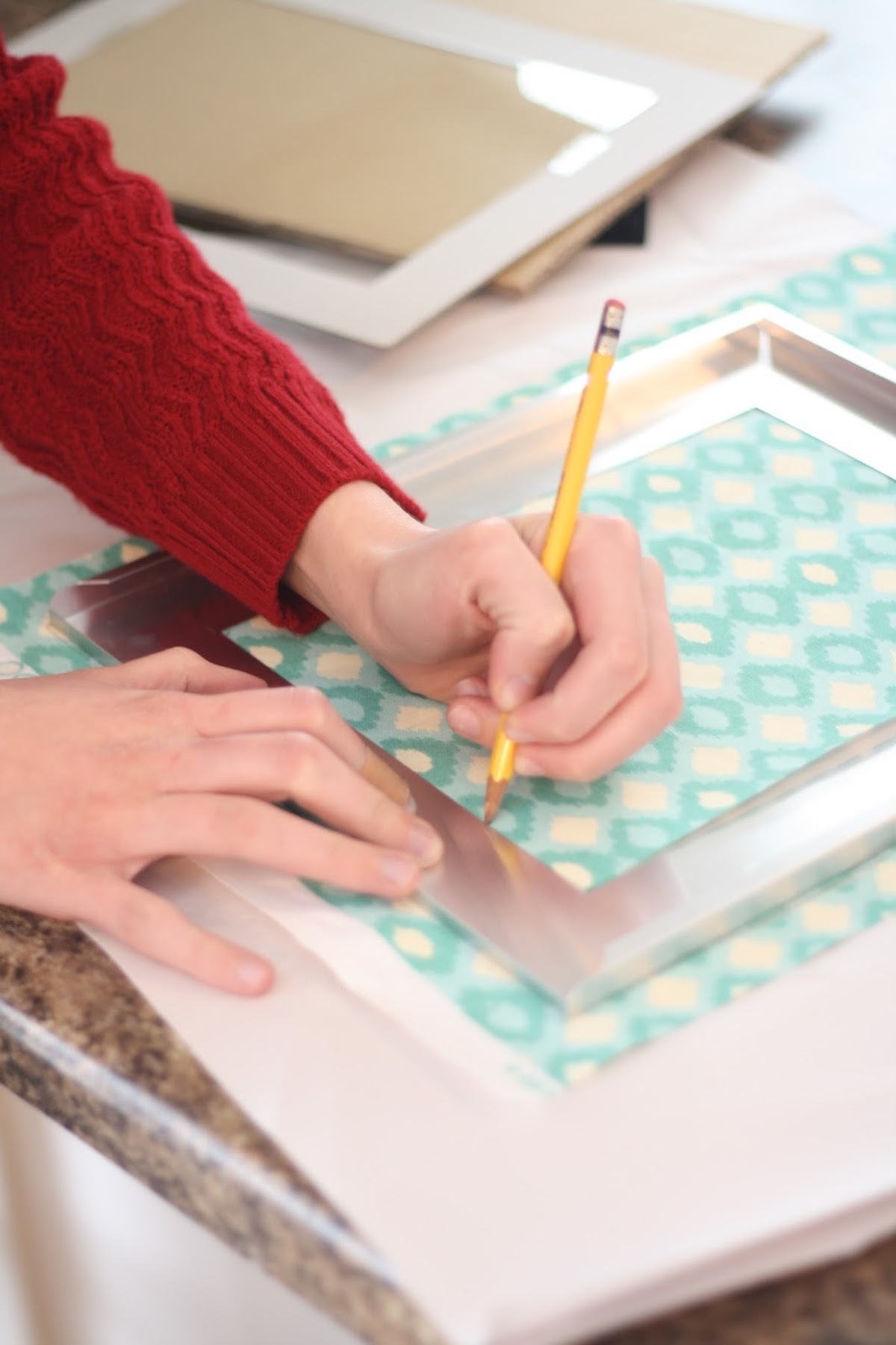 Cut the Paper or Fabric
Step 2: Cut the fabric using a rotary cutter or craft knife. You can also use scissors too – it's just that these tools are great for cutting out very straight rectangles.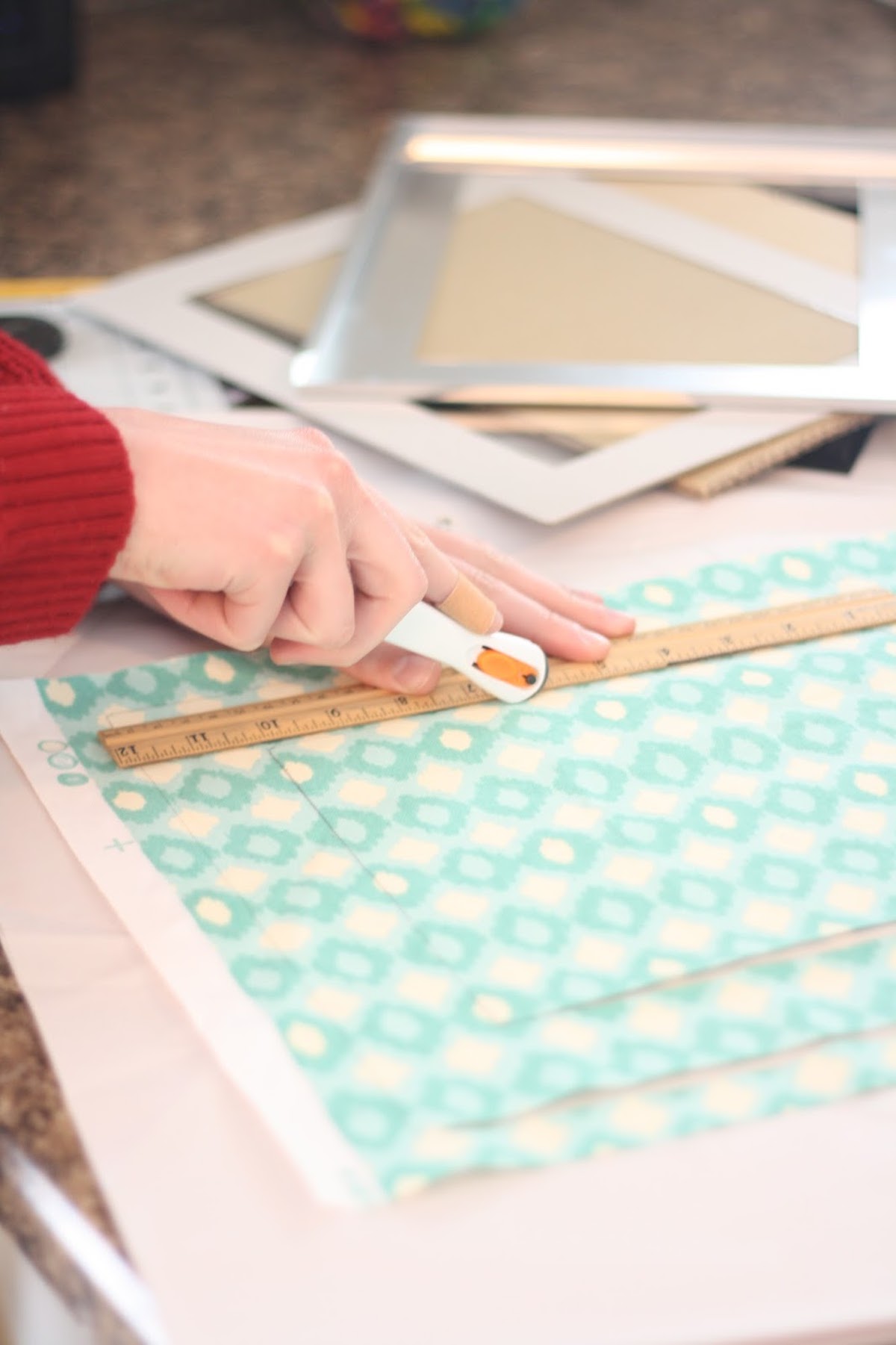 Paint the Frame
Step 3: This step is entirely optional, but a lot of people paint their surface before Mod Podge. Especailly if it's a frame. Paint the edges of the picture frame. Let dry.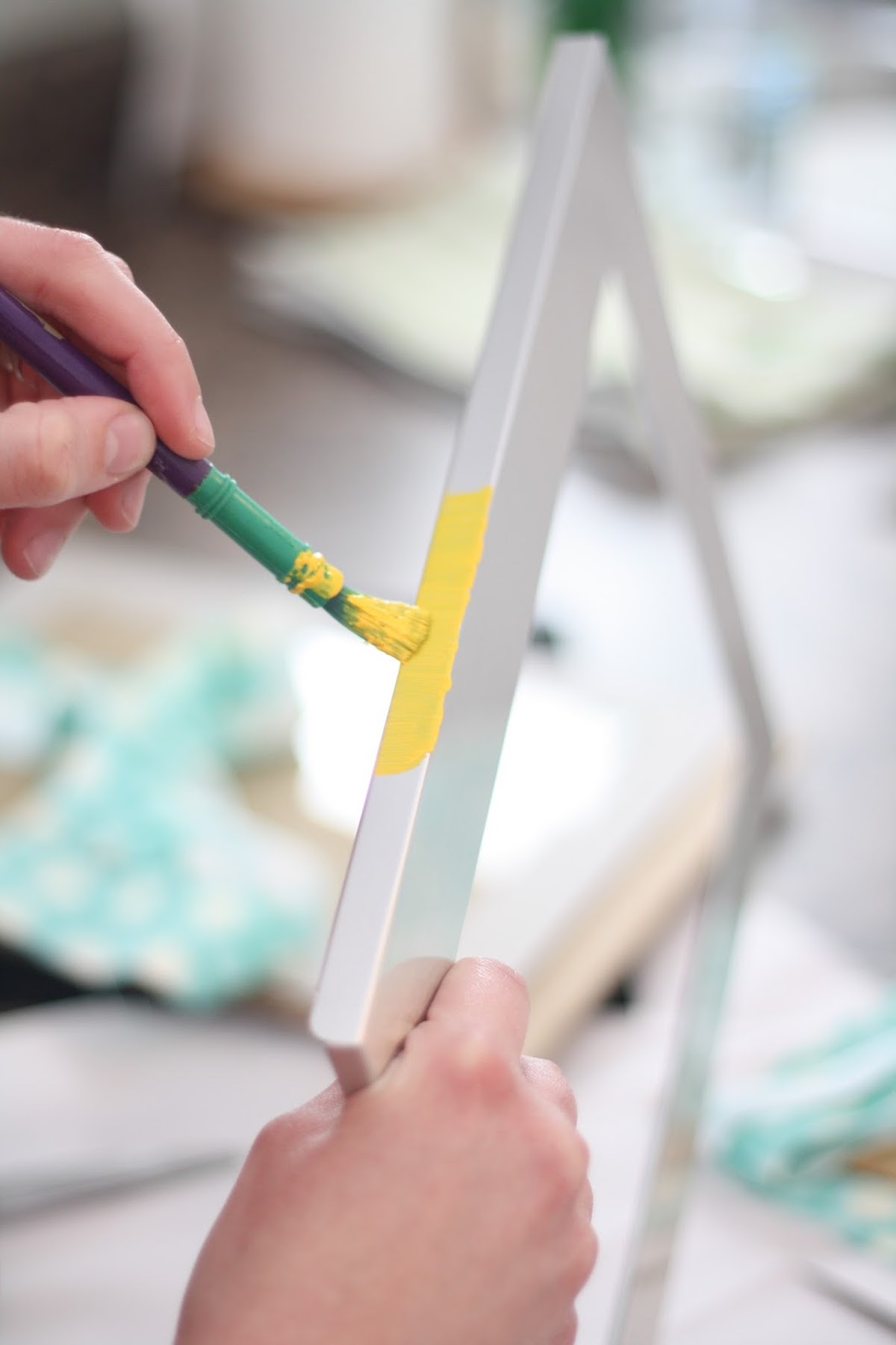 Attach to the Frame
Step 4: Apply Mod Podge to the frame and apply the fabric/paper using your paintbrush. Smooth, smooth, smooth and let dry for 15 – 20 minutes.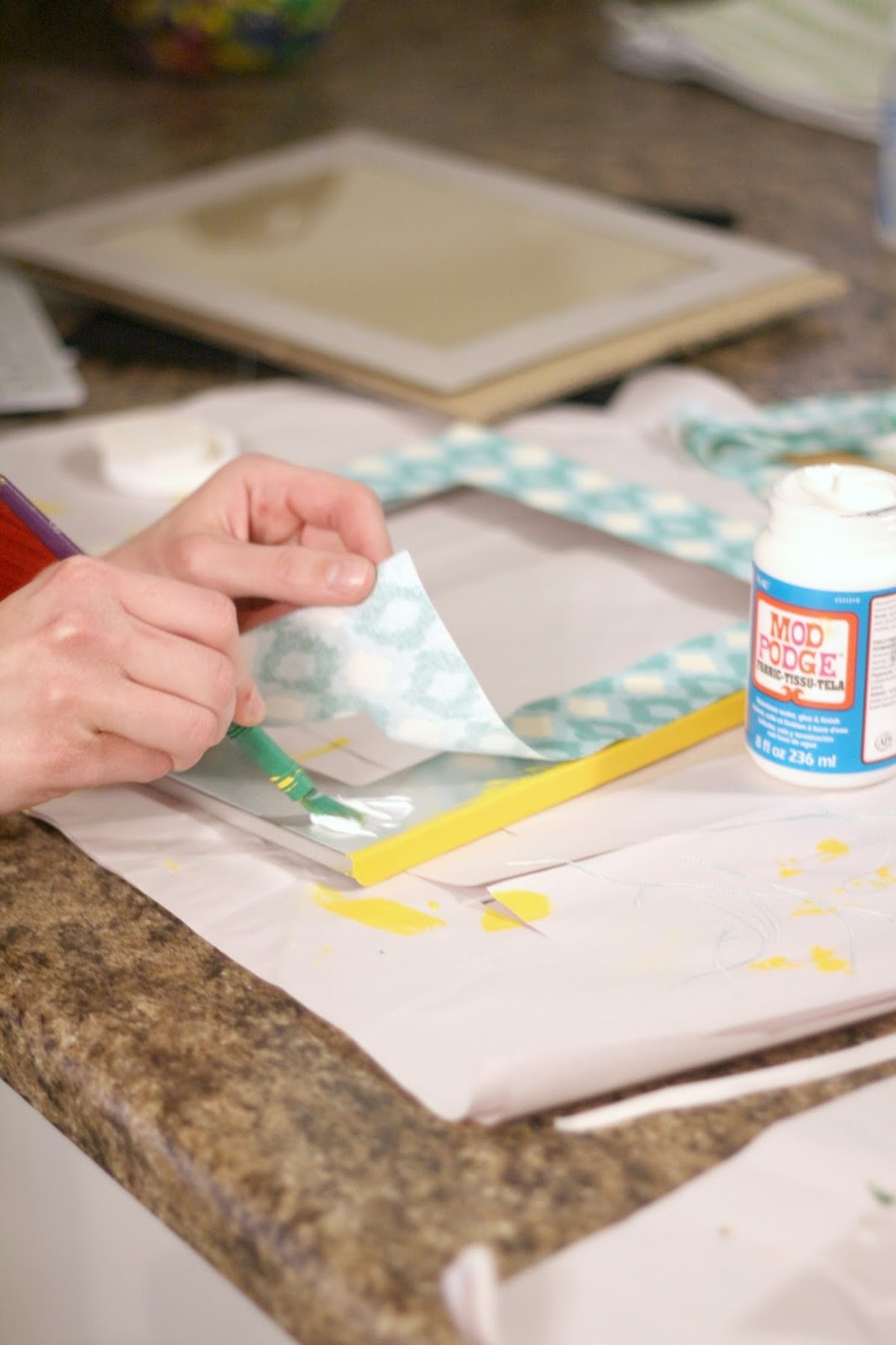 Step 5: Apply Mod Podge over the fabric/paper and painted edge to seal it (and keep the fabric from fraying, if that's what you used). Let dry for a couple hours.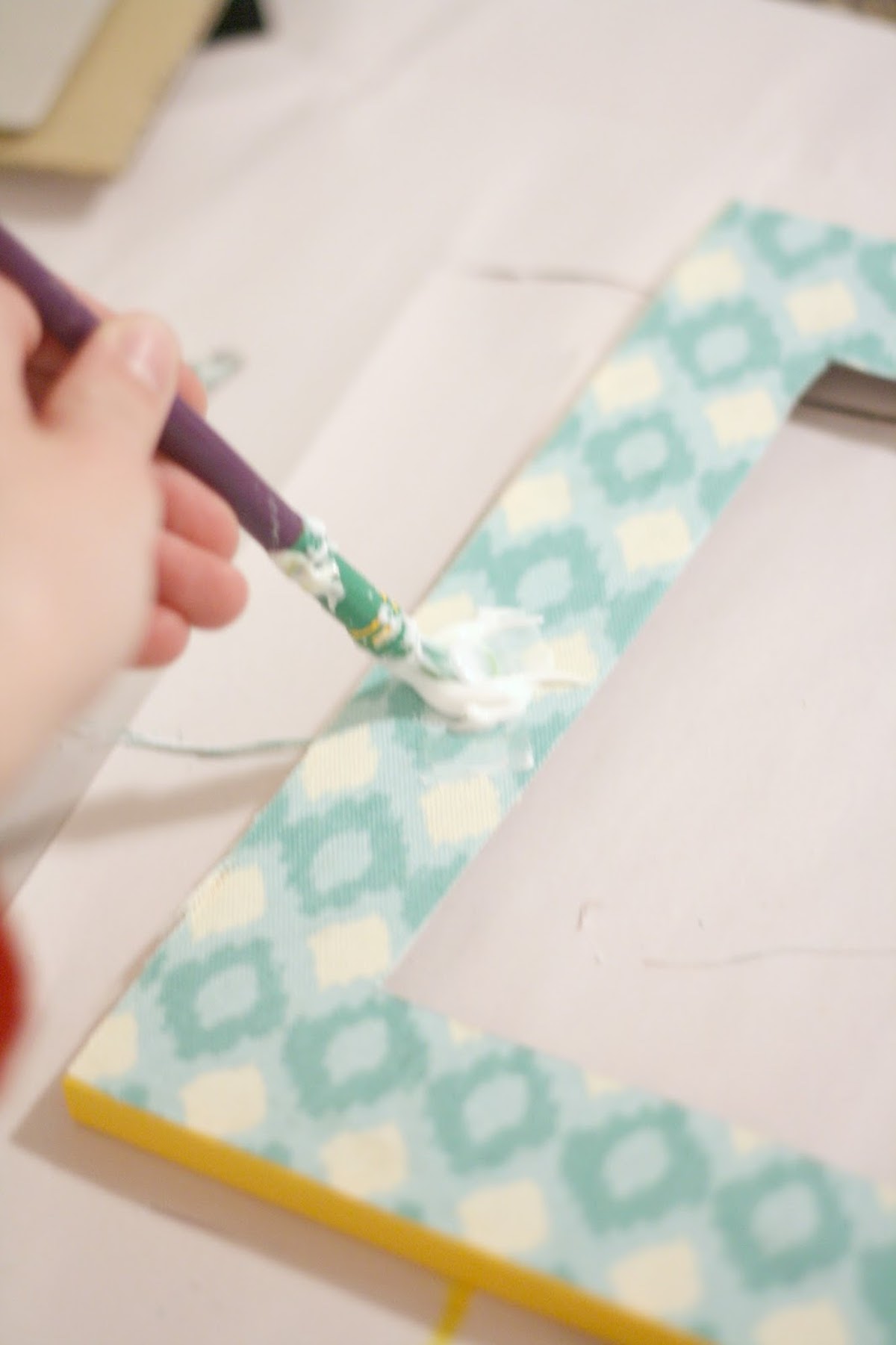 Add another sealing coat over the top and let dry again. Your Mod Podge picture frame is ready to be reassembled.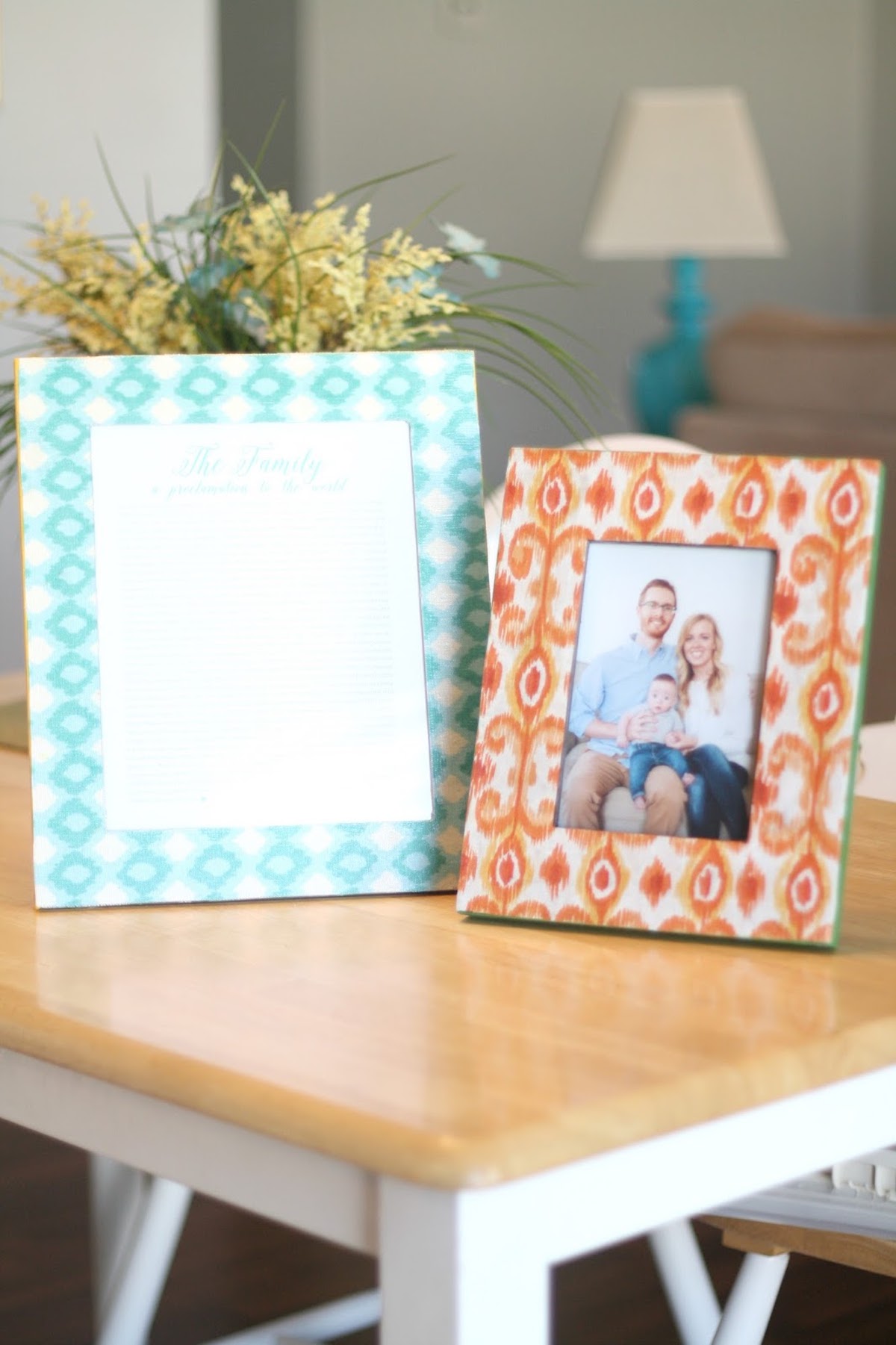 You can add a photo to your frame. Or anything else you want to display around the home. This project is so easily customizable.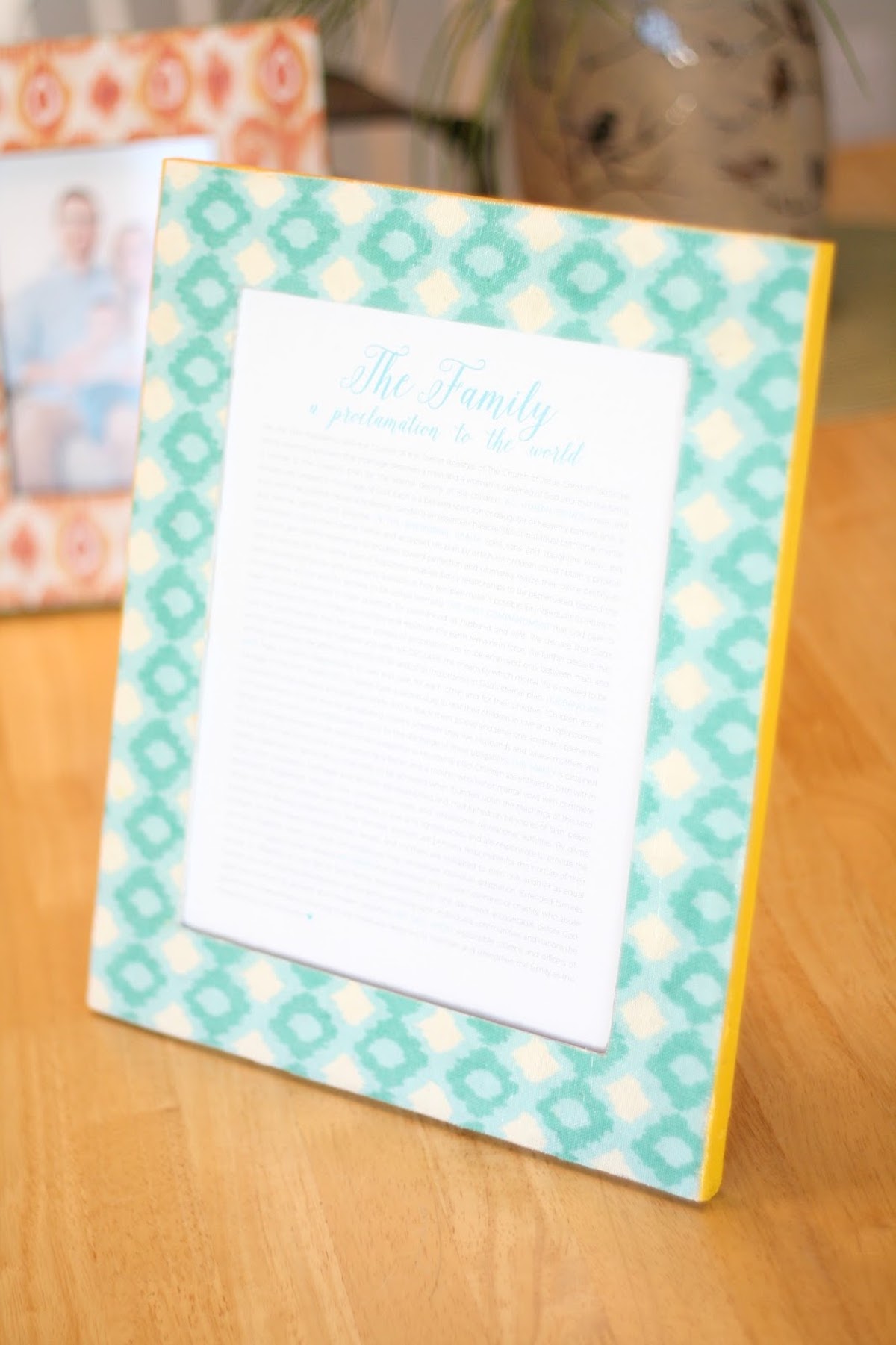 Why not make a few Mod Podge picture frames in a few patterns? These are so fun – I can't stop making them!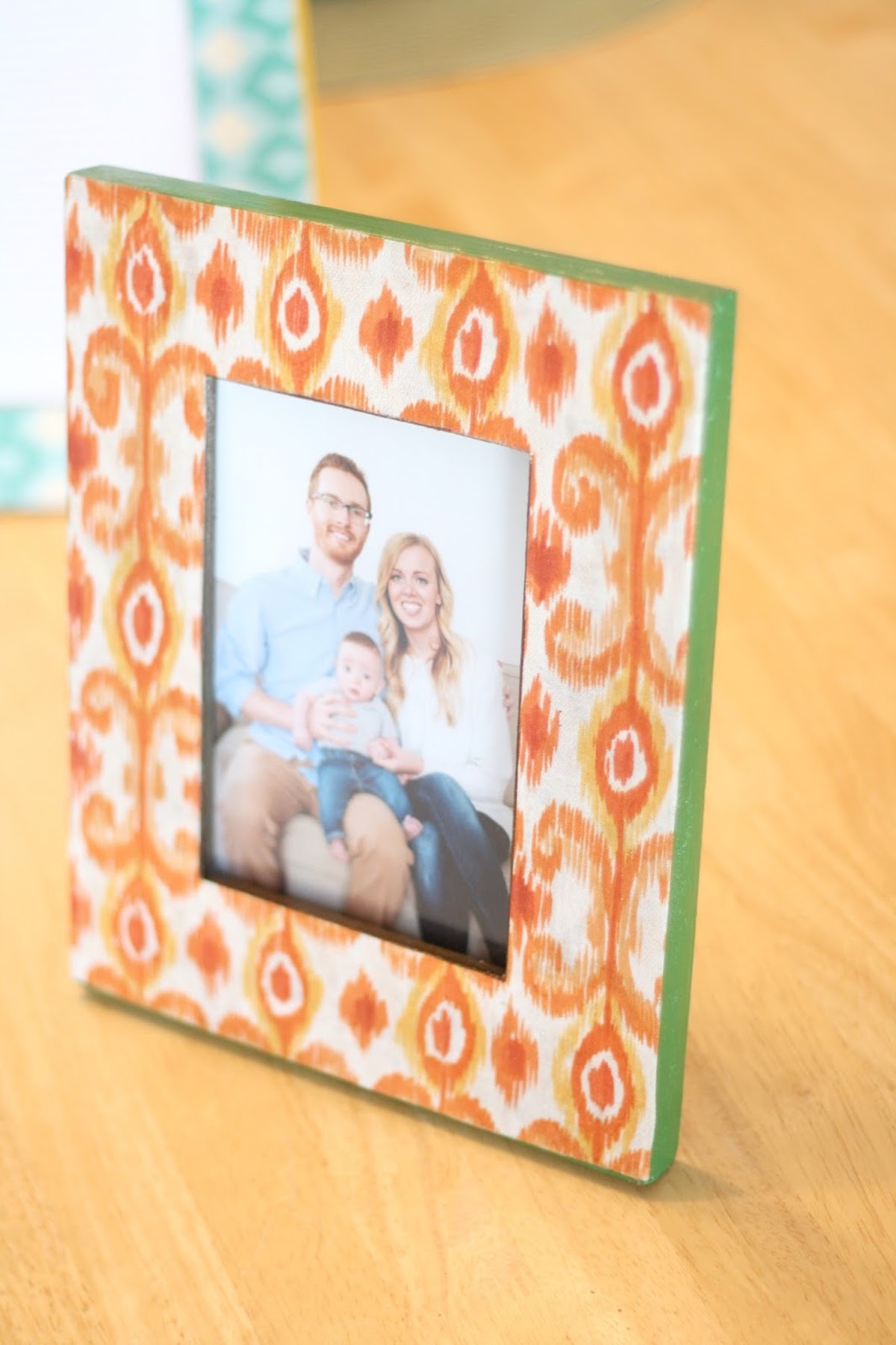 Yield: 1 frame
DIY Mod Podge Picture Frame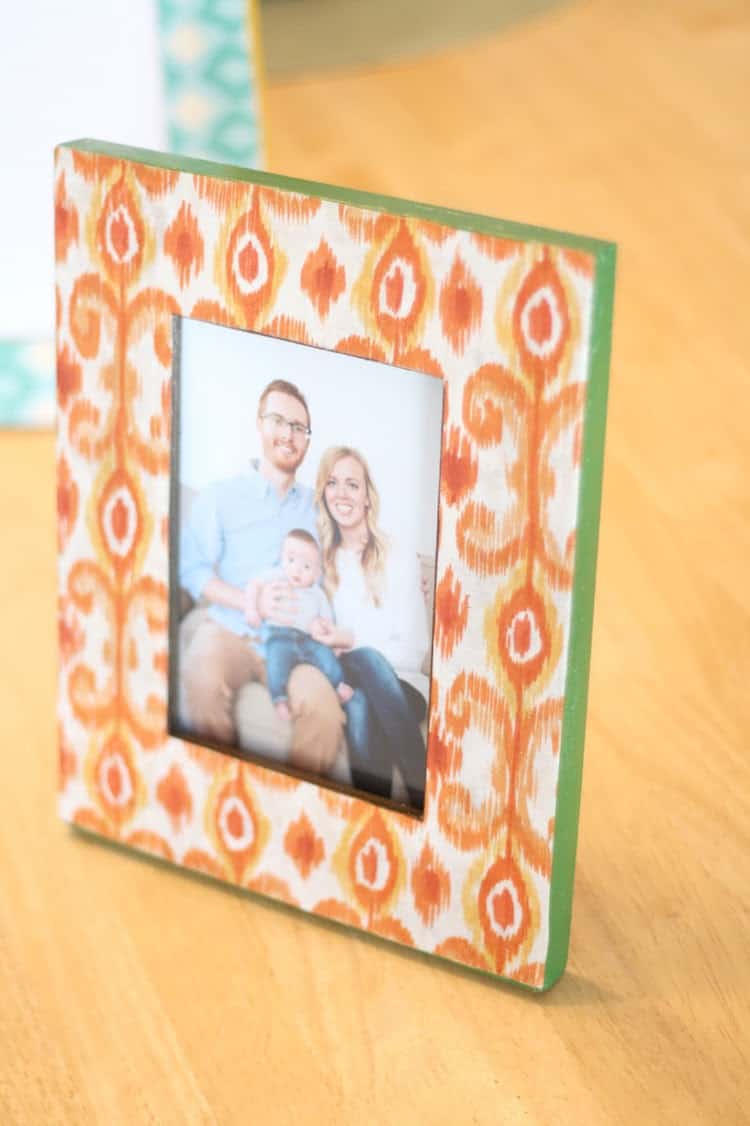 Learn how to make a picture frame using either fabric or paper and Mod Podge! This is a simple home decor project for beginners.
Materials
Picture frame
Patterned fabric or paper
Craft paint
Mod Podge
Tools
Pencil
Ruler
Scissors/rotary cutter
Craft mat
Paintbrush
Instructions
Use a ruler and pencil to measure the paper or fabric to fit the frame. You can also trace.
Use the rotary cutter or craft knife to cut the paper or fabric.
Paint the frame your desired color and let dry.
Add Mod Podge to the front of the frame. Apply the paper or fabric and smooth down. Let dry for 15 - 20 minutes.
Apply a coat of Mod Podge over the top. Let dry. Repeat and let dry completely before replacing the back of the frame.
---
Happy crafting! And be sure to come and visit my sister and me as we blog about style, food, and the things we love over at The Pretty Life Girls. If you're looking for other home decor projects that are just about as easy as it gets, take a look at these great ideas: