Jennifer shows you how to make a DIY door stop using a brick and felt. This door stopper hangs from the handle when not in use. SO smart!
Skills Required: Beginner. It's very simple to make this door stopper – and there's also a no-sew option for those who don't have a sewing machine.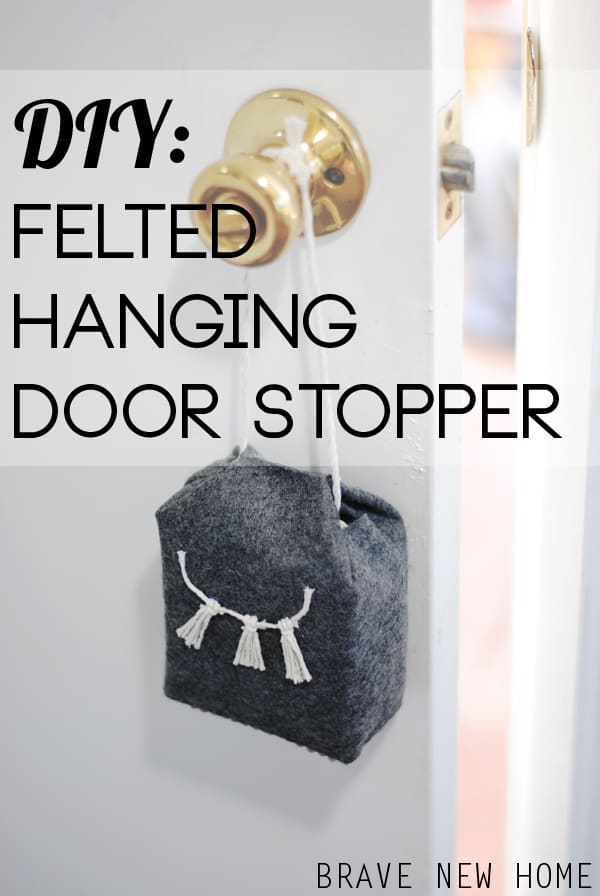 Hi! I'm Jennifer of Brave New Home. I blog about home design, decorating and create lots of fun DIY projects in the process. Today I'm creating a DIY door stop that hangs on the doorknob when not in use.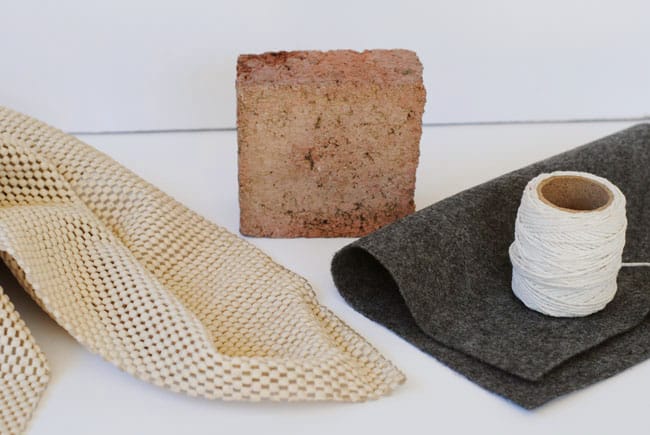 DIY Door Stopper
For this project you will need a brick as a weight for the doorstop. If your door isn't too heavy, you could easily use alternative weights, such as uncooked beans.
You will also need a small piece of rug pad (or rubberized shelving liner), felt or some durable fabric, string and a glue gun. If you are good with a sewing machine, I'd suggest sewing in favor of hot gluing your project.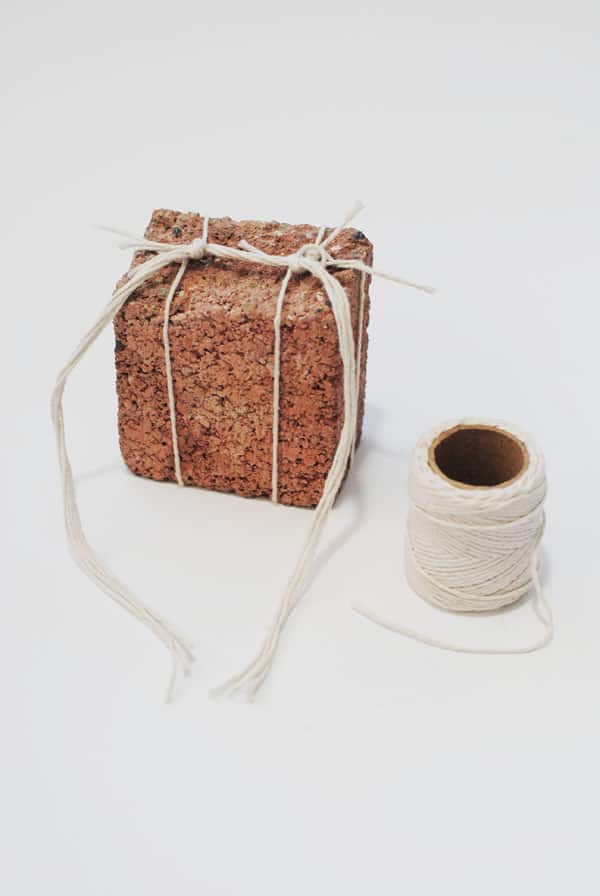 Tie your brick up. For the strings at the top that will be supporting the weight of your brick, combine several strands of string together for added strength.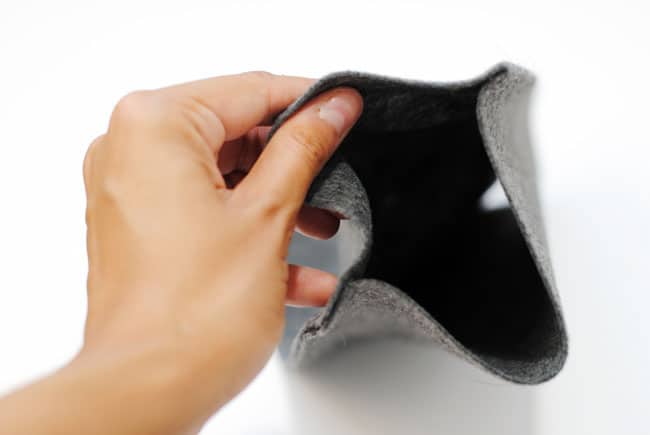 Create a sleeve for your brick by gluing two pieces of felt together. I probably could have used a single sheet of felt but I went with two so I had extra room just in case.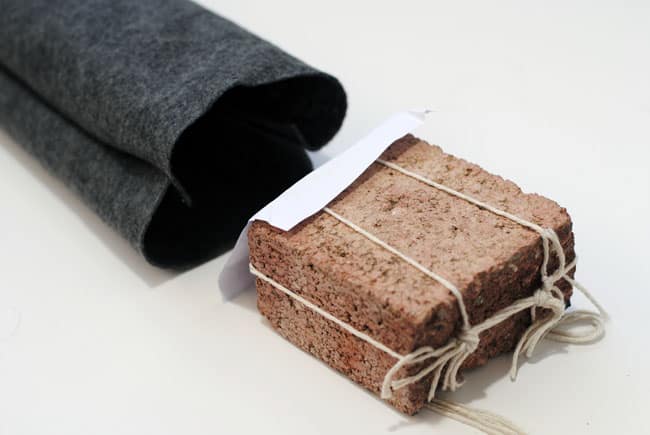 Slide your brick into the felt sleeve. I added some paper on the bottom to avoid snags.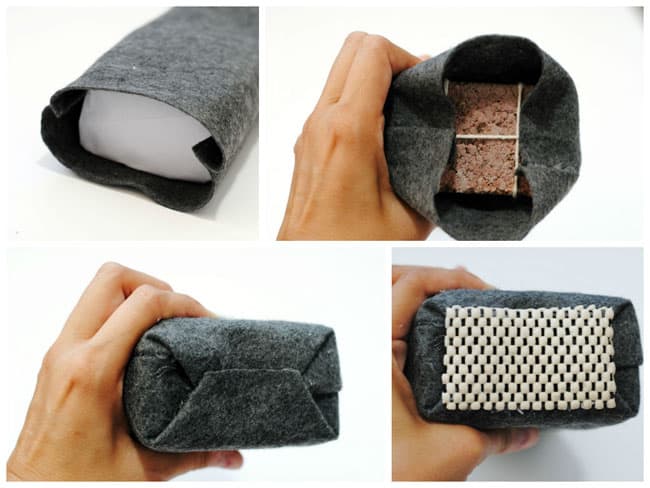 Once the brick was down towards the bottom of the sleeve, I removed the paper. Then, much like wrapping a present, I closed the bottom up using hot glue. Then I hot glued a piece of rug pad for extra traction.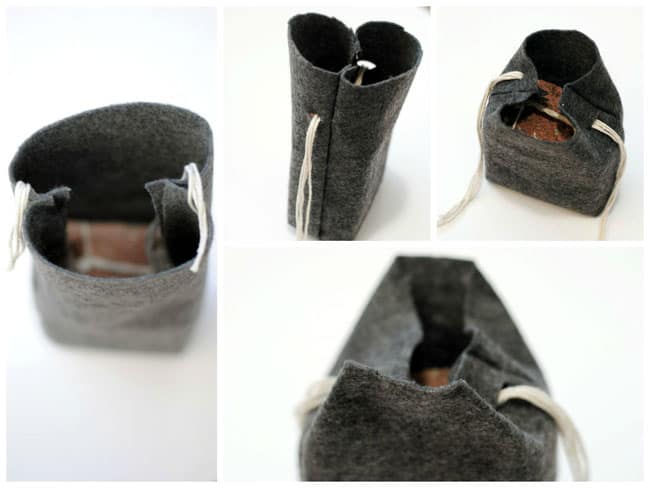 I made two holes and ran my string through. I trimmed the excess felt off then I hot glued the top in the shape of a milk carton.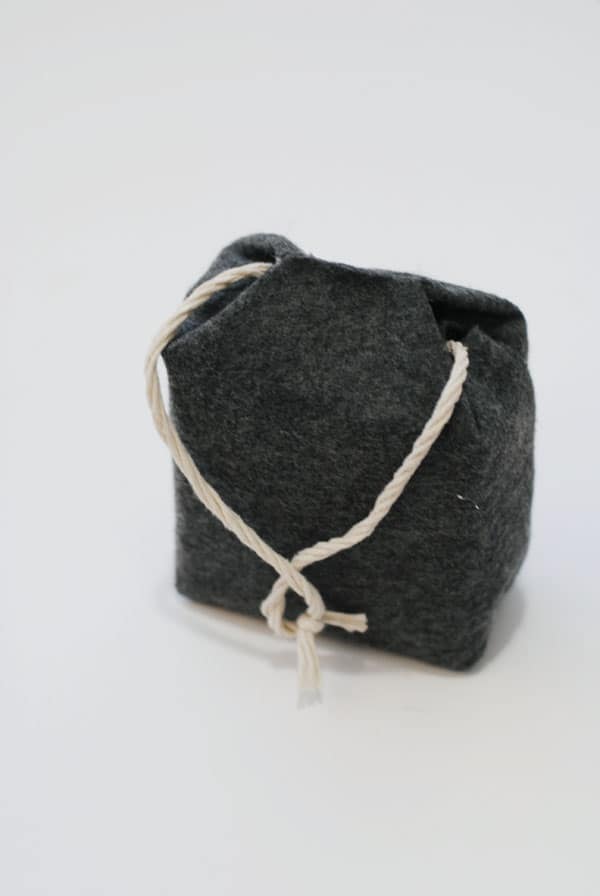 Then I knotted the ends of the string.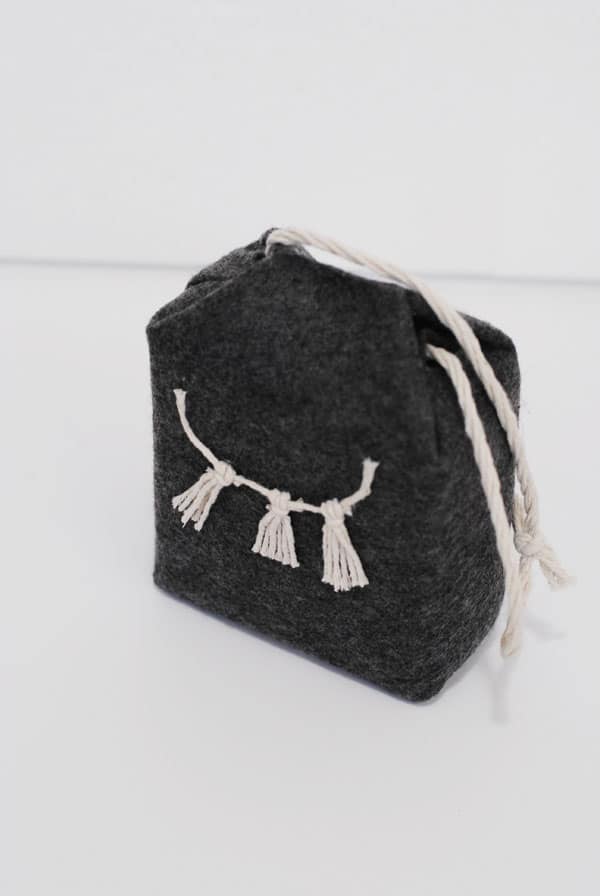 The door stopper looked a little boring so I added some mini tassels to complete the look.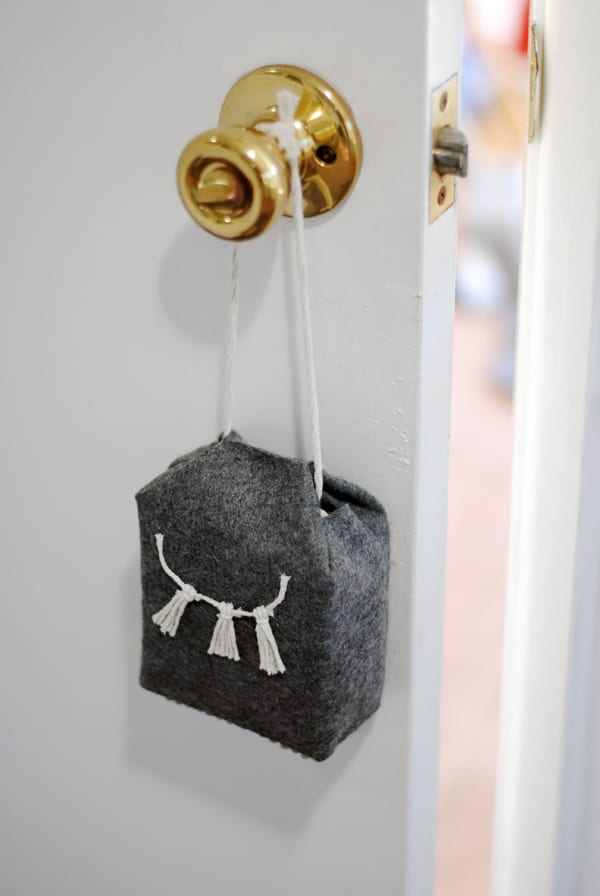 When not in use, the door stopper can hang from the doorknob as decoration.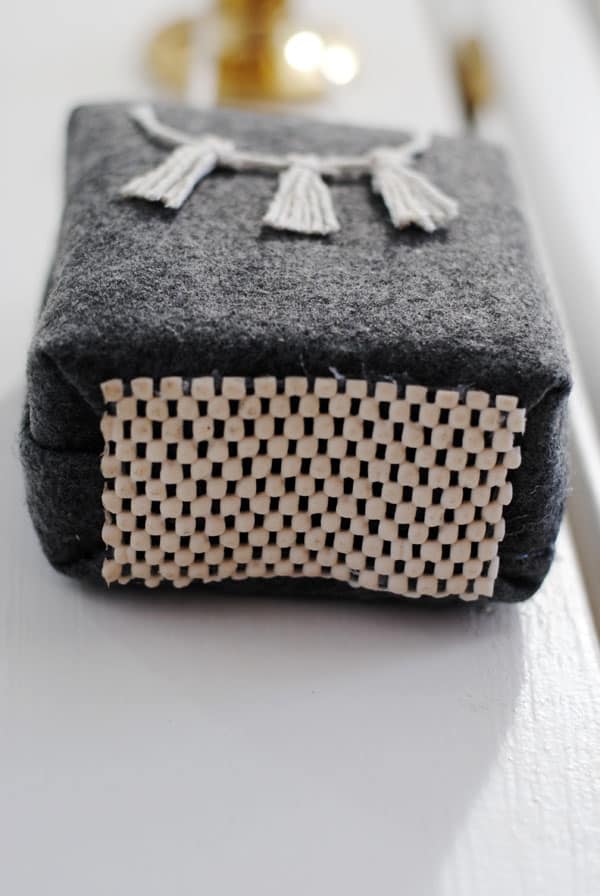 I use my DIY door stopper when my hands are full and I need to bring in armloads of groceries from the car.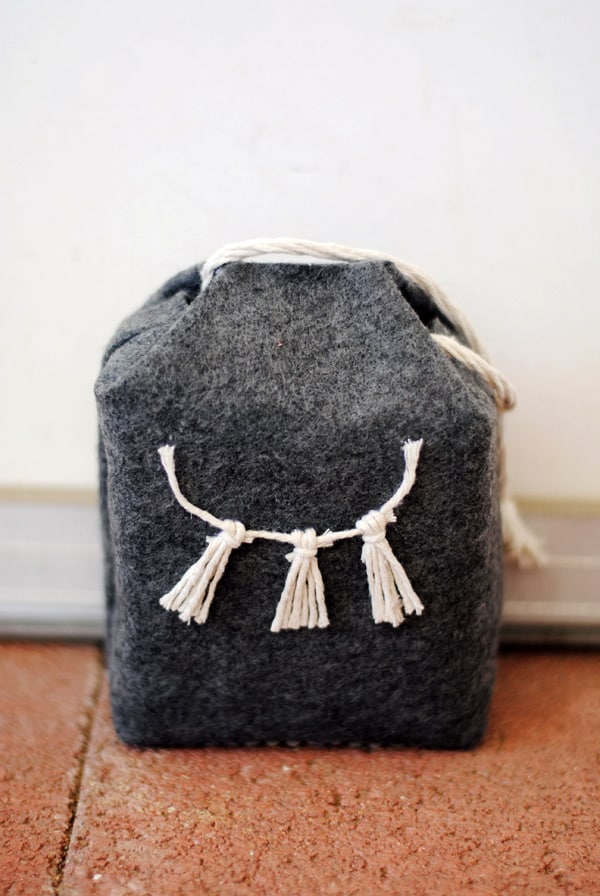 If you like simple home decor projects, check out some other things I've made: