Tassels are a low-effort, high-impact craft that's sure to make anyone smile. Raid your yarn or floss and make one of these unique DIY tassel crafts!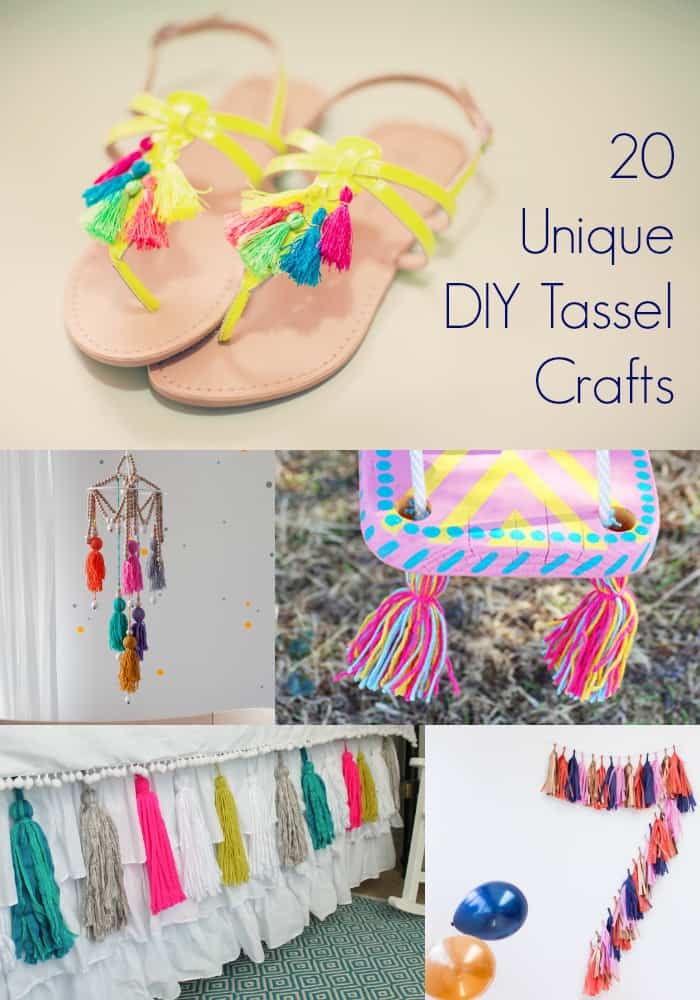 Tassels are a low-effort, high-impact craft that's sure to make anyone smile. Whether you're adding one or a hundred to a project, they're an affordable way to add some pretty to your day.
So raid your yarn and embroidery floss stash–or even the thrift store for some colorful T-shirts, and check out this roundup of 20 DIY tassel crafts!
DIY Tassel Crafts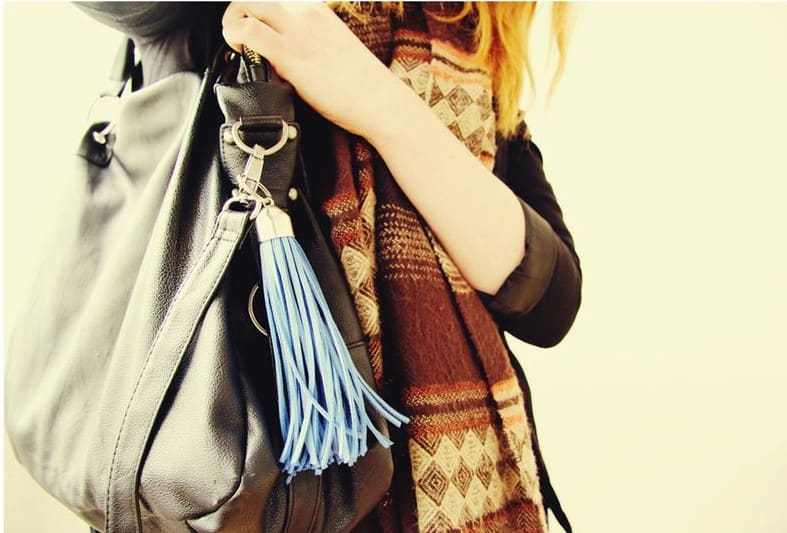 1. DIY Bag Tassel Charm
This easy how-to from Fall for DIY is a subtle way to show the world your crafting skills–and would even make a great zipper pull.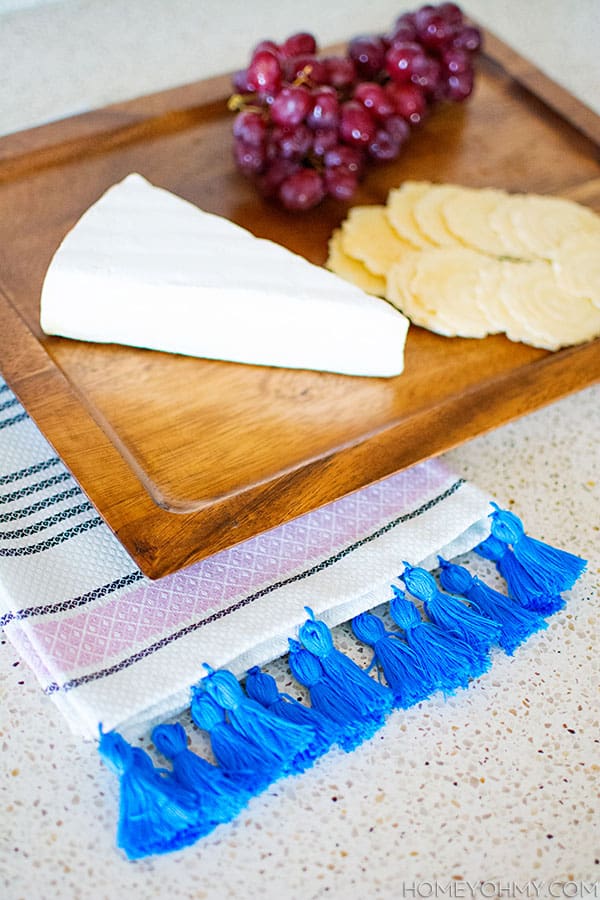 2. Tassel Tea Towel
Add some flair to your kitchen with this simple idea from Homey Oh My.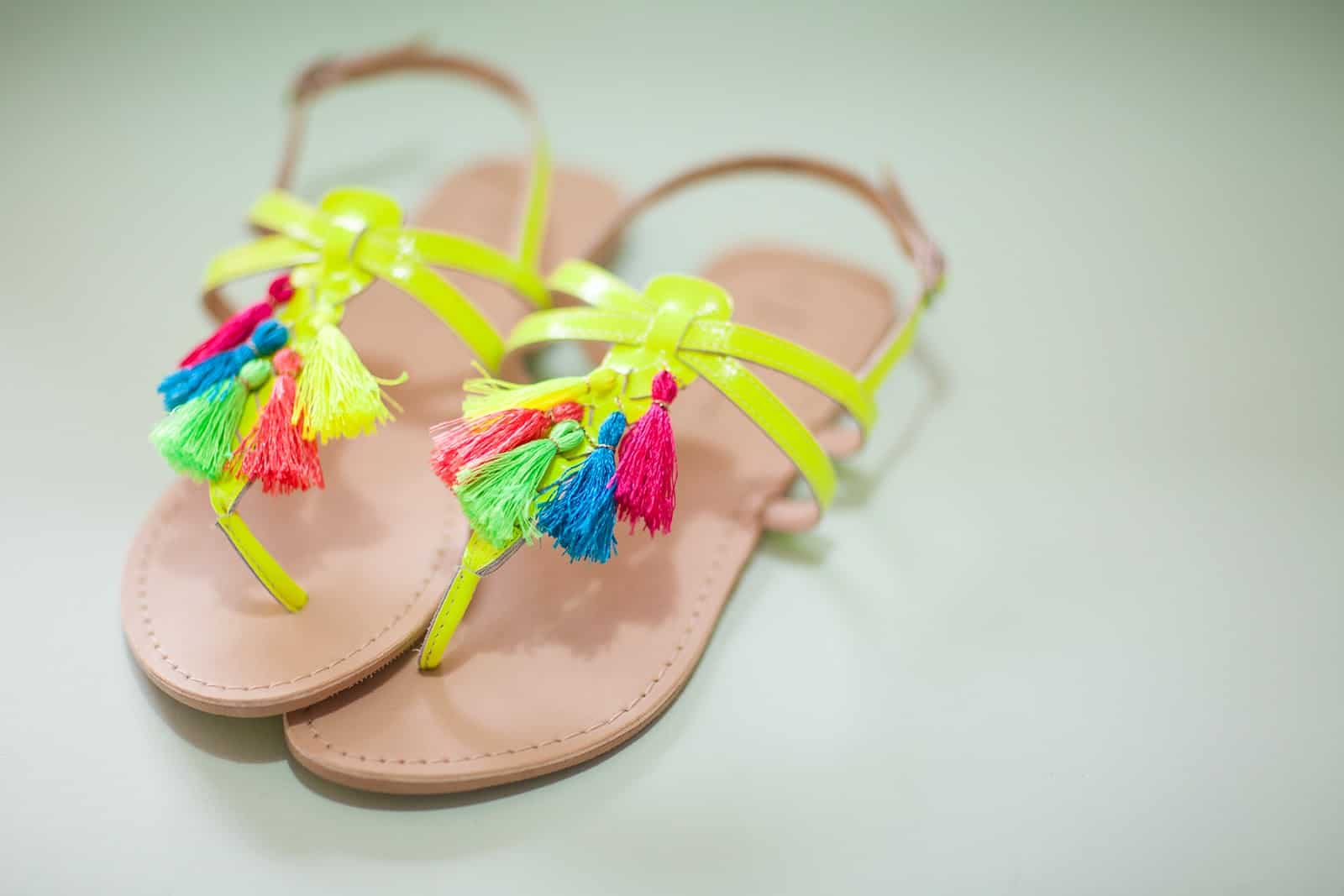 3. Tassel Sandals
Get your summer sandals party ready with Live it. Love it. Make it.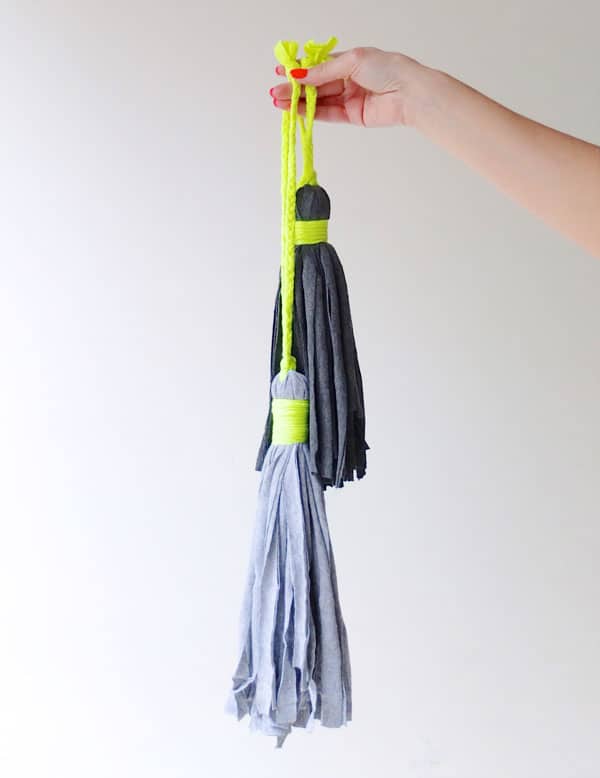 4. Upcycled T-Shirt Tassels
Turn old T-shirts into oversized tassels with My Poppet.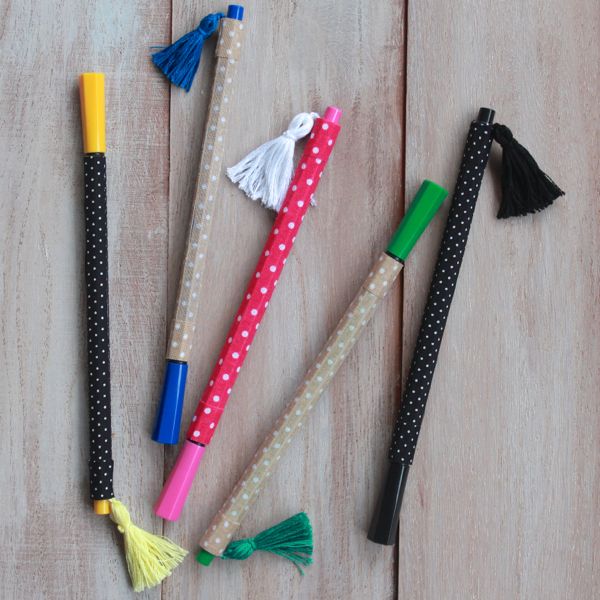 5. Fabric Wrapped Tassel Pens
Let your tassels fly across the page with this whimsical craft from Alyssa & Carla.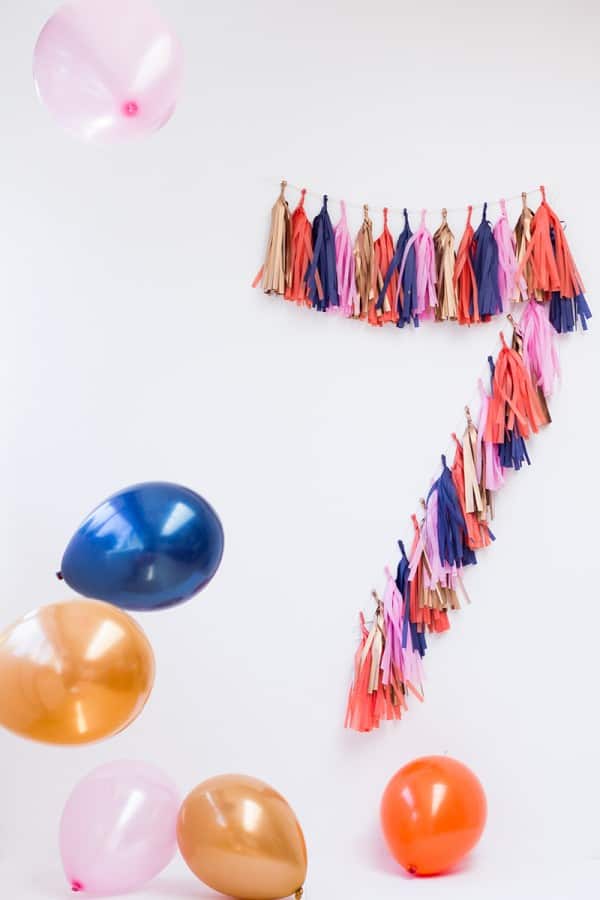 6. Tassel Garland Number
Celebrate the birthday kid with a giant tassel number from Studio DIY.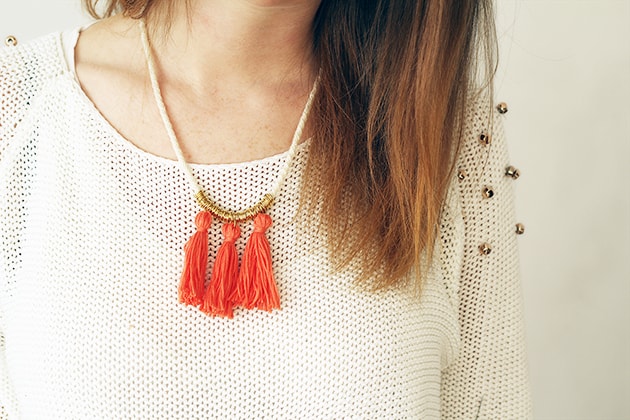 7. Ring and Tassel Necklace
Fall for DIY shows us how to make a colorful statement necklace.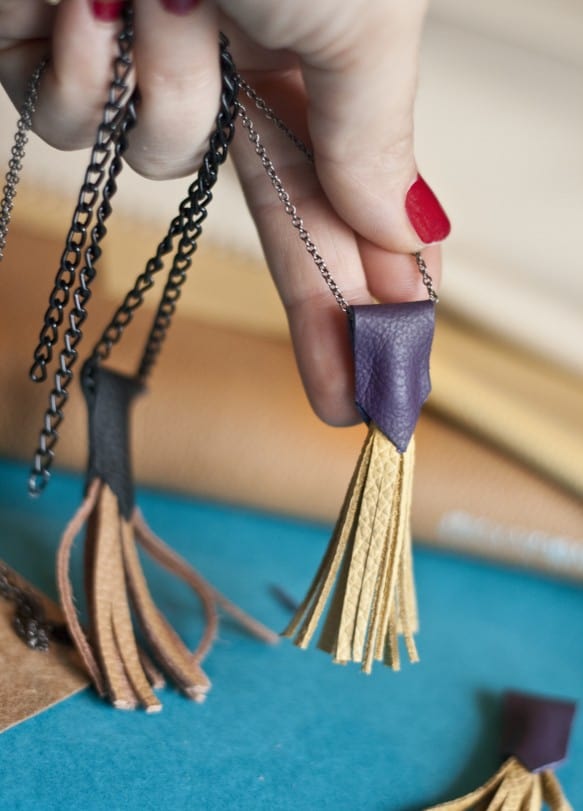 8. Leather Tassel Necklace
Use leather scraps to make this easy necklace from Sokeen.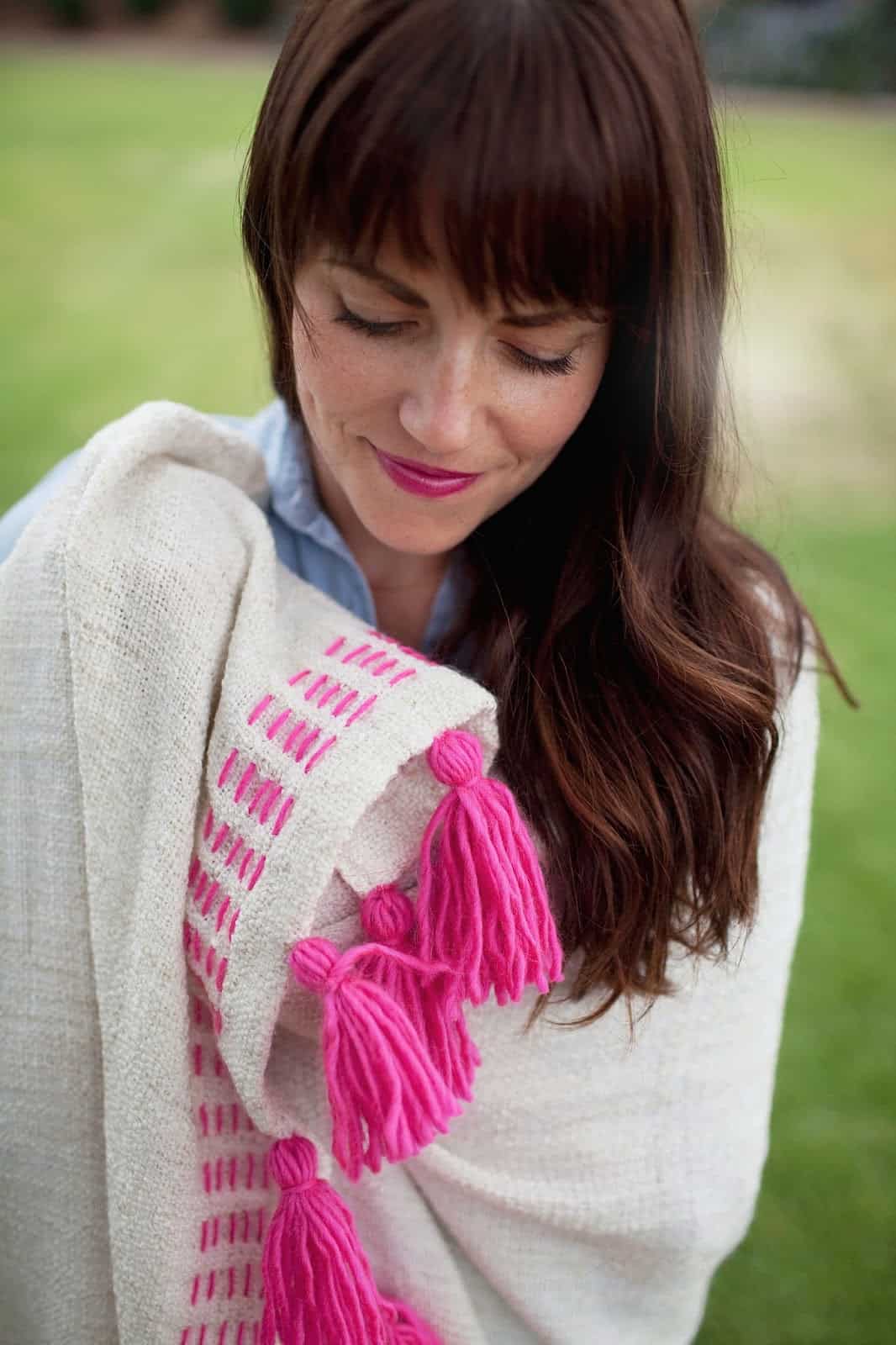 9. DIY Tassel Blanket
Liven up a bland blanket with Tell Love and Chocolate.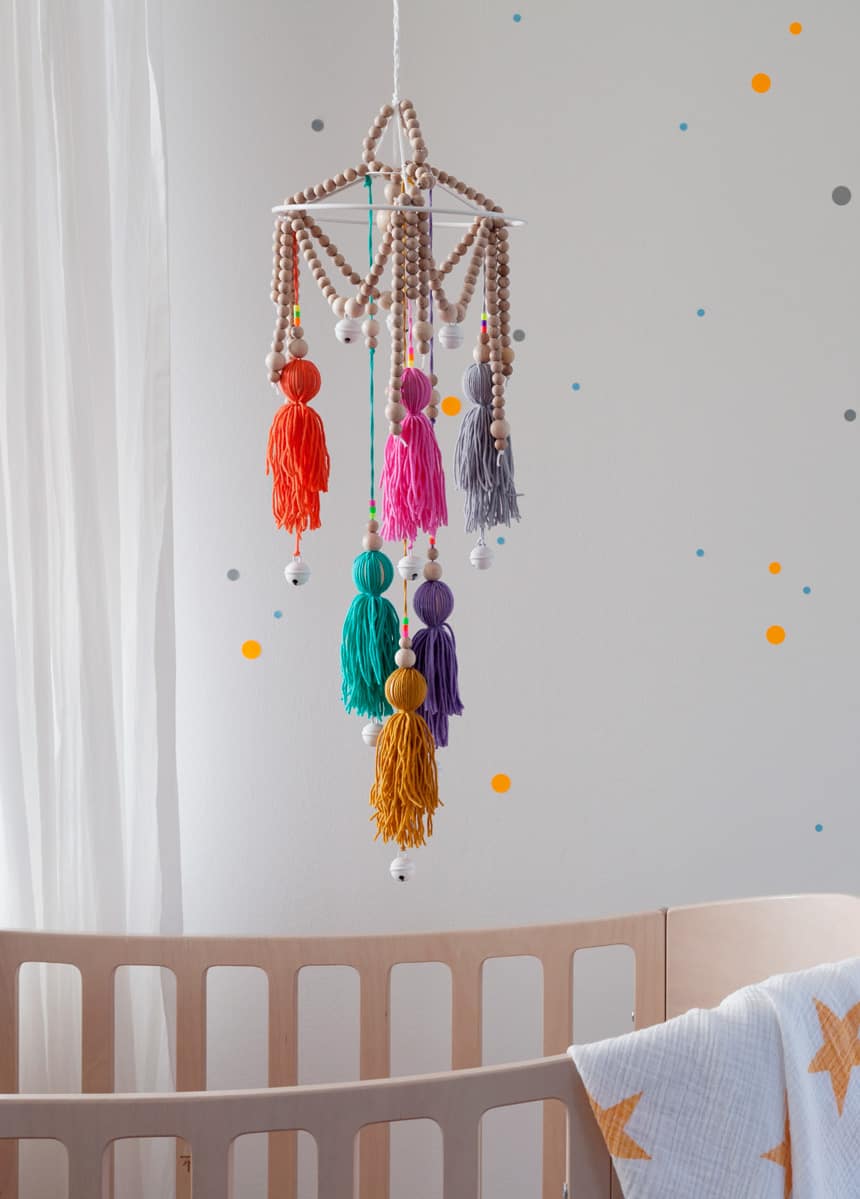 10. Tassel Mobile
This gorgeous mobile from We Like Mondays will liven up any room–and you don't have to be an infant to enjoy it.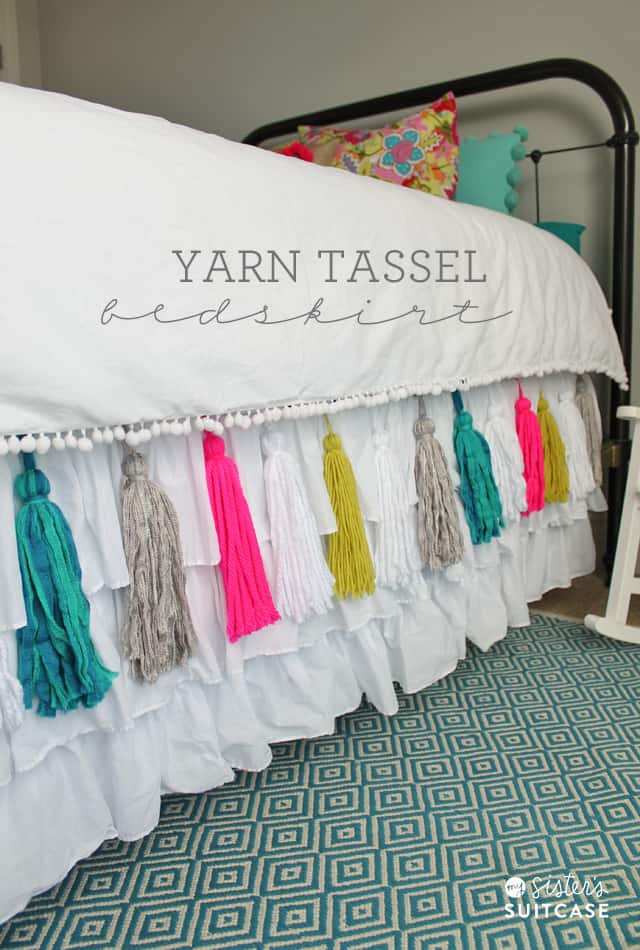 11. Yarn Tassel Bedskirt
Pretty up a bedskirt with Tatertots & Jello.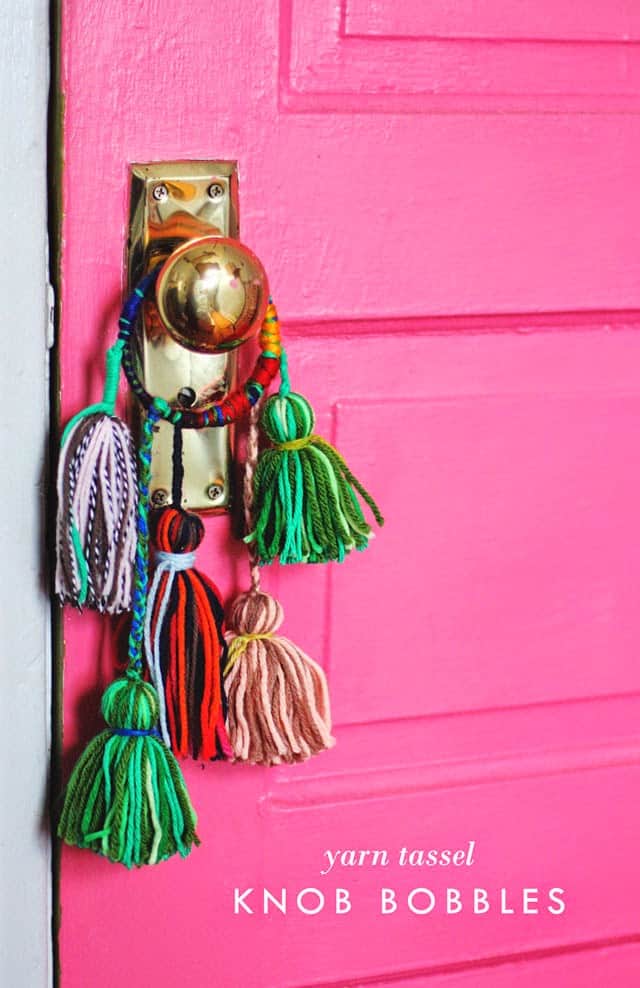 12. Yarn Tassel Knob Bobbles
Aunt Peaches shares how to make this bohemian door hanger.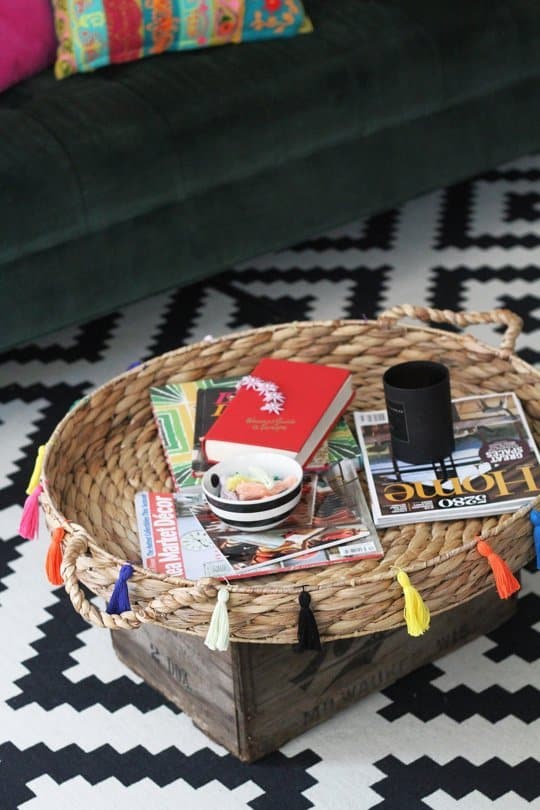 13. Tassel Basket
Bring some color to a wicker basket with Apartment Therapy.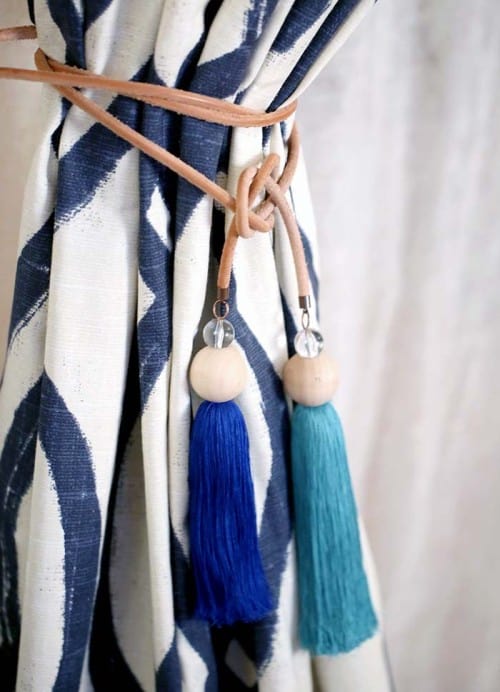 14. Tassel Curtain Tie Backs
Tie back your curtains with these pretty tassels from Design Sponge.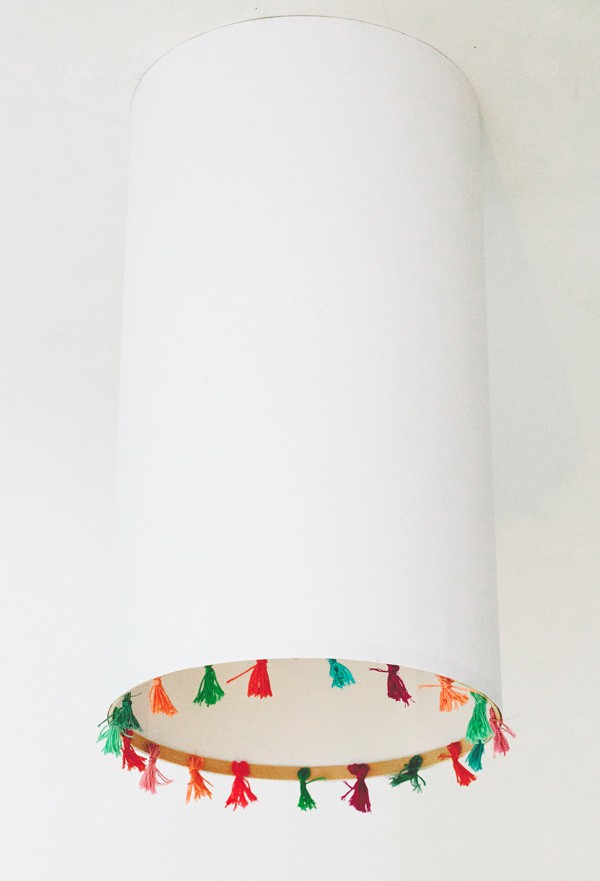 15. Pendant Tassel Lights
A Subtle Revelry shows us how to add some color to a pendant light.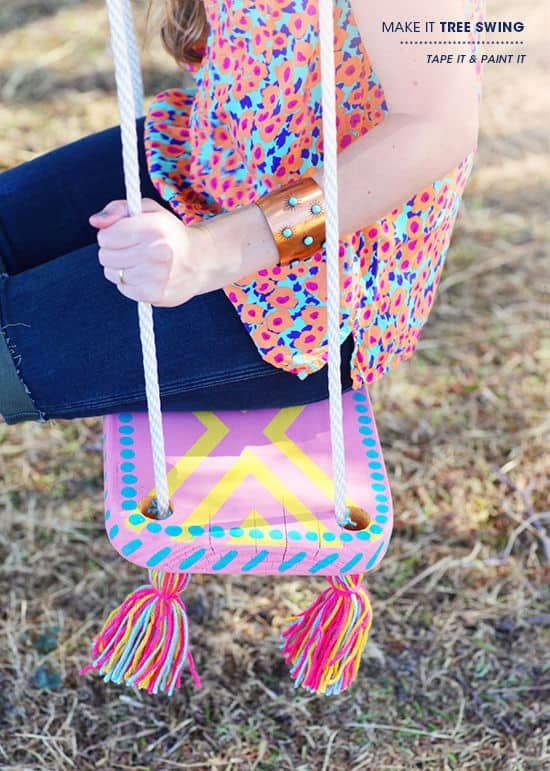 16. Tree Swing
Swing your heart out with this how-to from Design Love Fest.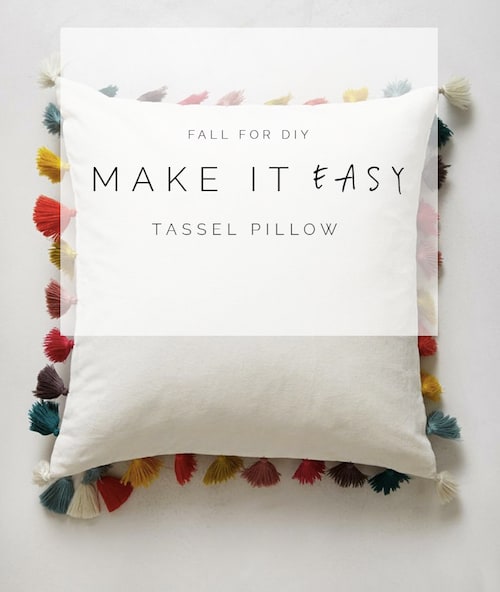 17. Simple Pillow
Fall for DIY shows us how to pretty up any pillow with colorful tassels.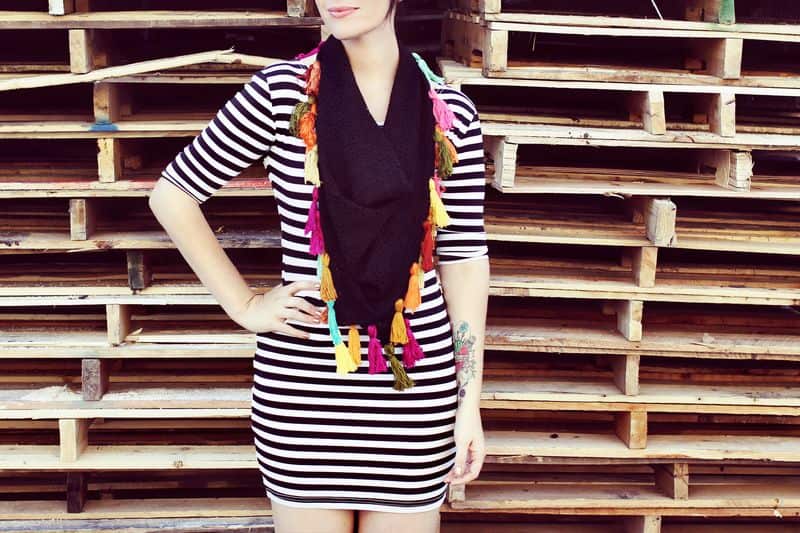 18. Tassel Scarf
This tassel scarf from A Beautiful Mess is destined to become your favorite accessory.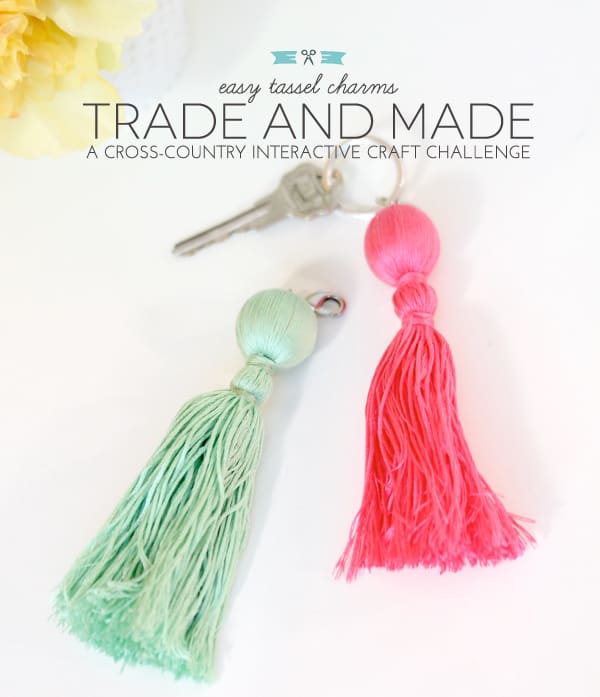 19. Easy Tassel Charm
Damask Love shows us how to make this pretty key ring charm.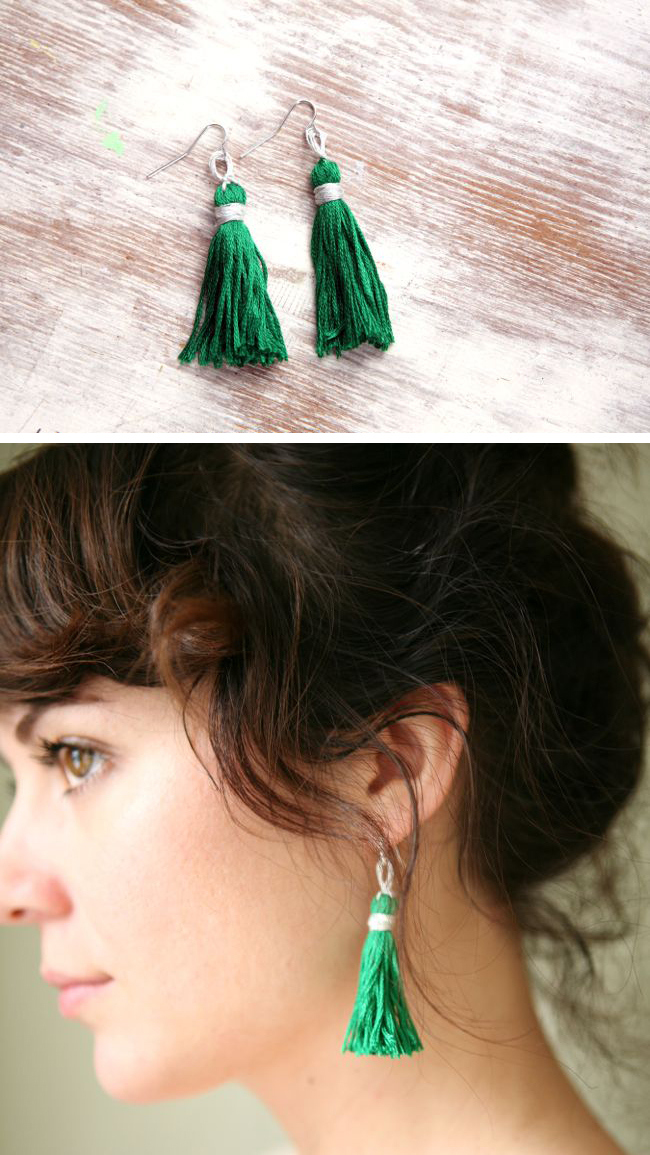 20. Emerald Tassel Earrings
And Hello Natural shares this lovely earring how-to.
---
Did you enjoy these tassel crafts? I'd love for you to check out these other ideas on the blog: