Scrabble tile crafts are some of the easiest DIY projects you'll ever do – here are 25 of the best ideas on the internet to get you inspired.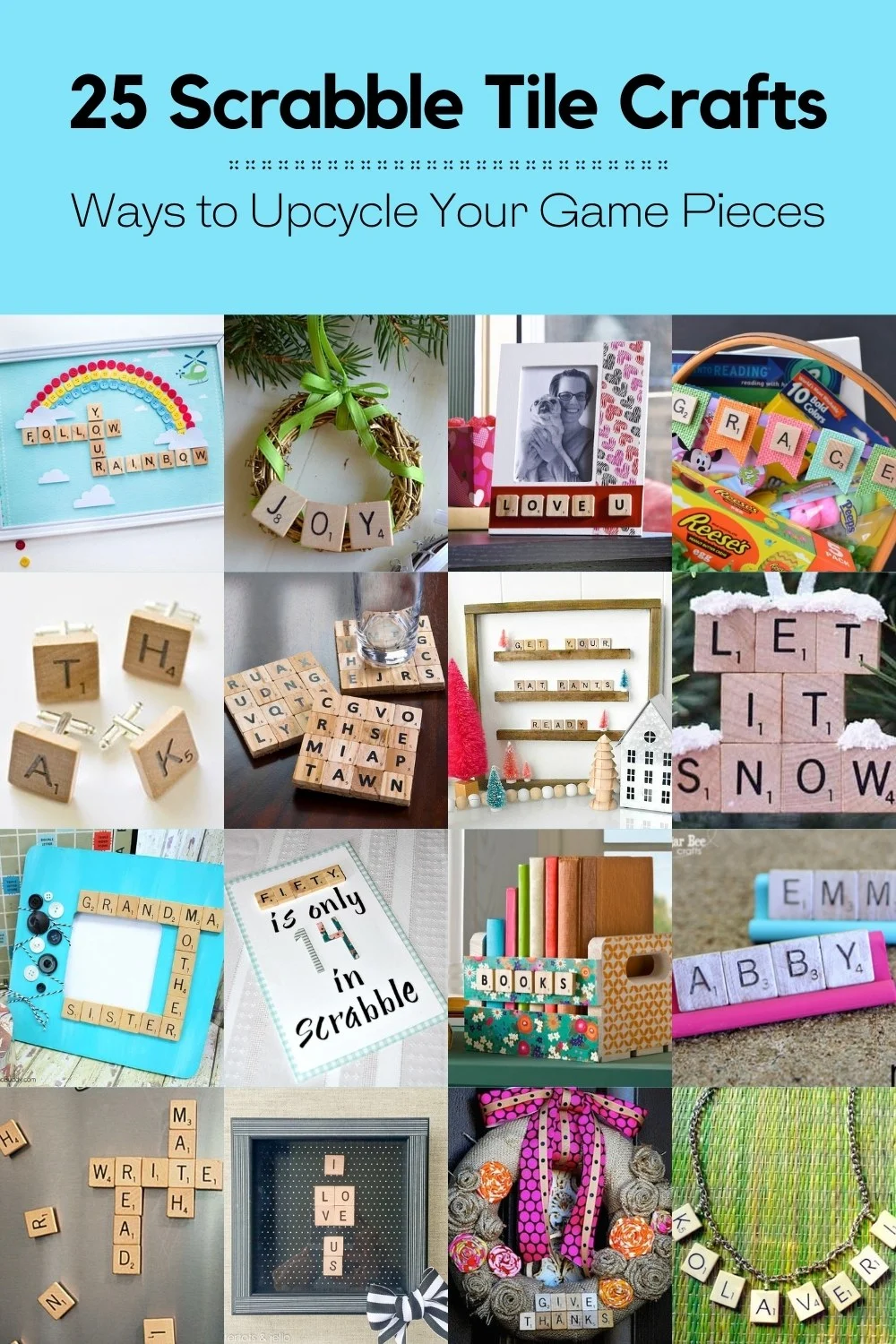 Recently I made some Scrabble coasters – not by any means an original project, but fun and easy. As I was making them I realized how fun it was to craft with the tiles, and that there are a ton of other things you can make with them.
Who doesn't love a surface with built in letters on top, right? If you are interested in Scrabble tile crafts, I've got a collection of 25 to get you started.
If you don't want to ruin your Scrabble game, never fear . . . just search Etsy or Ebay for bags of salvaged letters. But before you do that, scroll down to see these awesome Scrabble crafts.
Scrabble Tile Crafts
Upcycle your game tiles with these 25 Scrabble tile crafts. A few even use the game racks!
---
If you enjoyed these crafts with Scrabble tiles, I'd love for you to check out these other ideas: