If you have never crafted before, DIY coasters are a great place to start! These 40 ideas will allow you to try a variety of handmade techniques.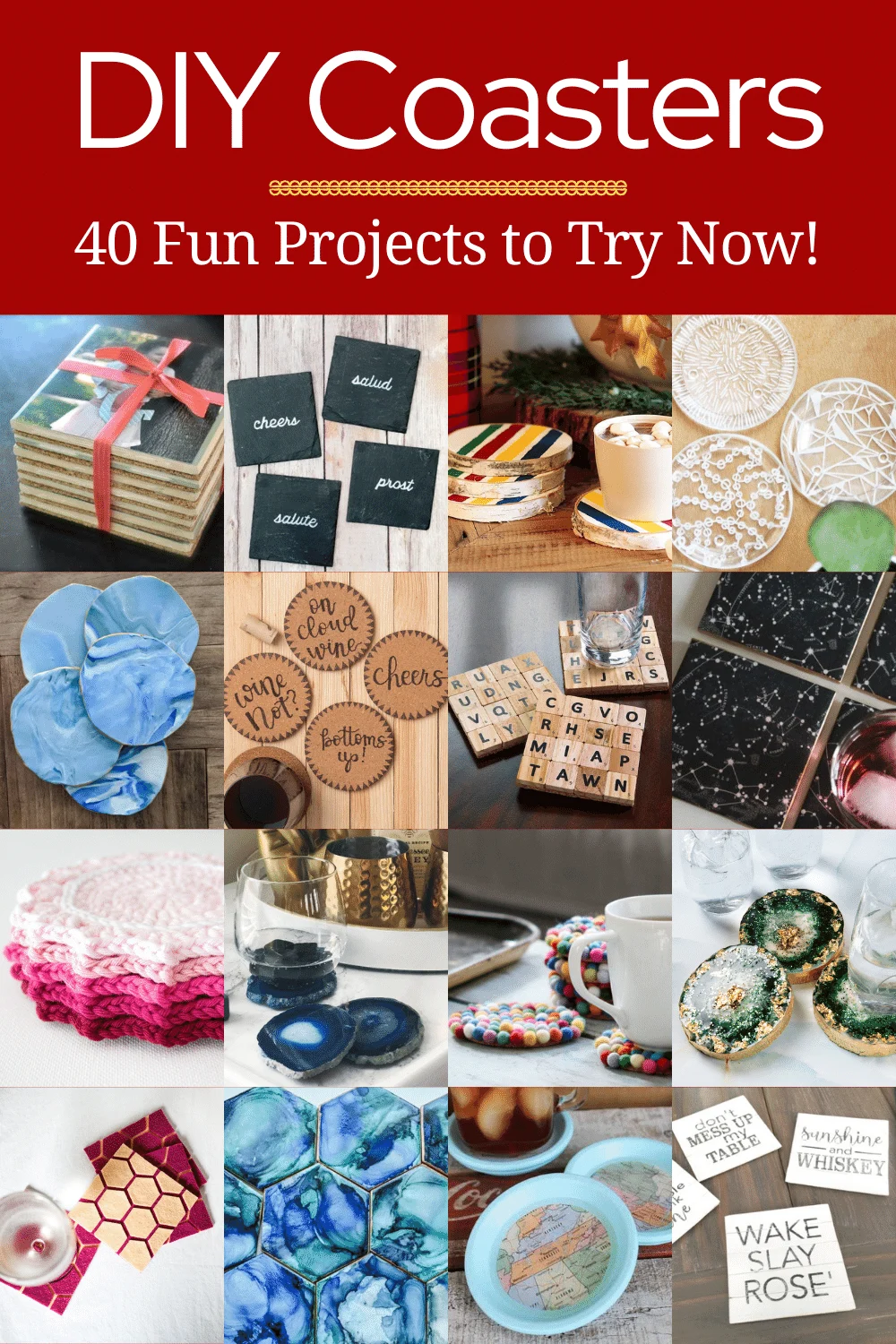 When I learned to knit at age 15, I started with a scarf. Coasters, to me, are the scarf of the crafting world – if you're just getting started, this is perfect place to begin. They are easy, small . . . quick. They make great homemade gifts too!
You can buy tiles from Home Depot and have them decoupaged in minutes, or you can glue pom poms to cork and be done with it. You can also practice many techniques: sewing, painting, weaving, crochet, and more.
If you want some DIY coasters, look no further – I've put together a collection of 40 ideas to get you started. You'll be a crafting expert in no time. Just scroll down to see them!
DIY Coasters
Coasters save your tables from sweaty cold and piping hot drinks. Why not make such a utilitarian item fun and unique with one of these 40 DIY coaster projects?
---
If you enjoyed learning how to make coasters, I'd love for you to take a peek at these other ideas: