Do you like working with cork in your crafts? I love the natural look of this unique material. Here are my top five tips for being successful.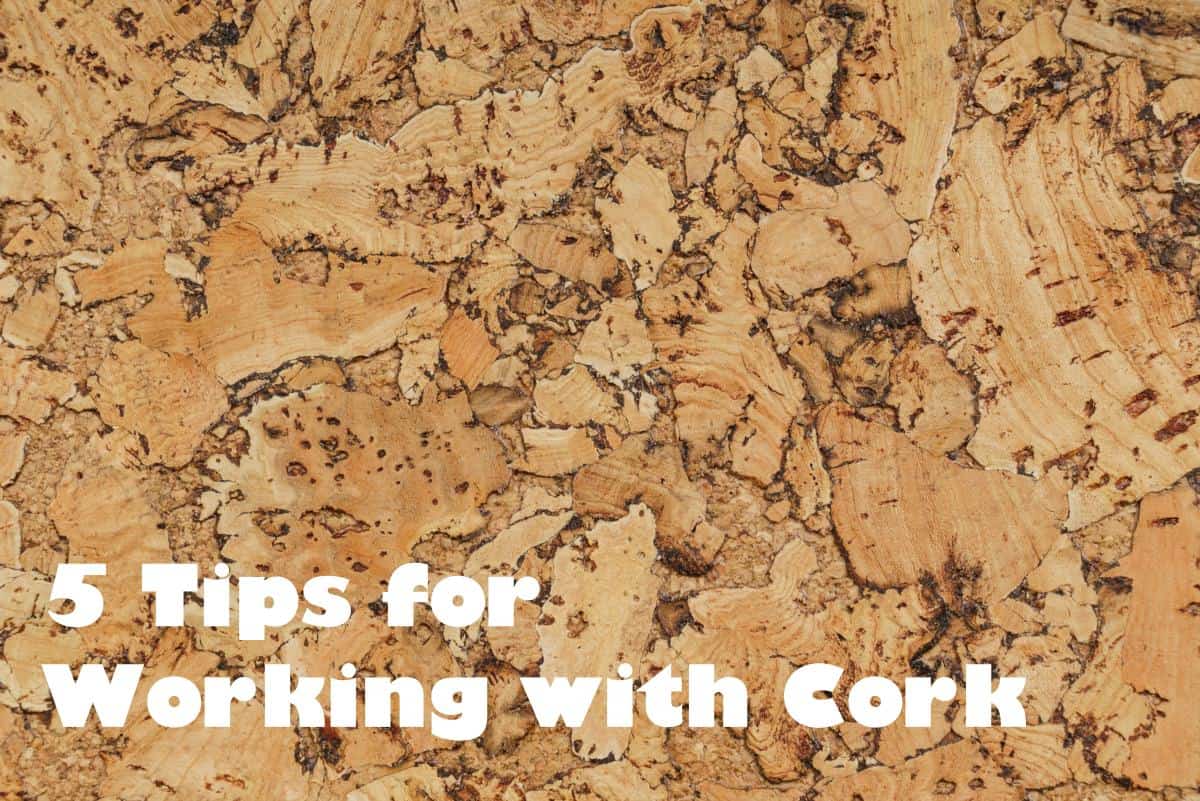 Cork is one of those creative surfaces that I don't give enough attention to – but when I work with it, I love it! I appreciate natural materials, so I like the look of cork in general – and I also like the texture it adds to a project just because of the pattern of the material.
It's durable and you can use it for so many things from jewelry to home décor . . . and it's lightweight. However, there are some tricks for using it successfully. Please read on for tips!
Tips for Working with Cork
1. Pick the right thickness for your project. Cork comes in a variety of thicknesses – from very thin to as thick as wine corks. Make sure you carefully select the thickness that is right for you.
Thinner cork is harder to cut without tearing, and thicker cork requires a tougher blade (maybe even a mini saw).I typically choose cork that I can cut with a craft knife, and layer it up if I need to stick pins into it.
2. Let it air out and flatten. I've noticed that sometimes the (natural) smell of cork can be a little overwhelming, so I typically take my cork out of the package and let it air before working with it.
I especially do this if I purchased it on a roll, so that I can allow it to flatten as well – it's harder to work with when it's curling.
3. Pick the right cutting tool for the job. As I mentioned before, thicker cork requires a tougher tool – like a mini saw. I find that thin (delicate) to medium cork is easiest to cut with a craft knife or scissors. Cut slowly because cork tears easily. I recommend practicing before doing your final project.
4. Clean it properly. Clean and wash wine corks (and let dry), and dust older cork with a damp washcloth. Make sure all particles are off of the surface before crafting with it.
5. Don't let it sit in the sun. Cork is relatively dry already, but you don't want it to get more dry and brittle by sitting in the sun. The project you spent so much time on will eventually break in half! Instead, keep it in a shadier part of your home with lower temps.
I'd love to know your experiences working with cork, and have you share some of your projects with me in the comments! For some cork project inspiration, visit some of these ideas below: