Instead of purchasing stamps at the store, save a couple of bucks and make your own from wine corks. It's VERY easy. There's a video at the end of the post to learn how to make these wine cork stamps – after you go through the tutorial!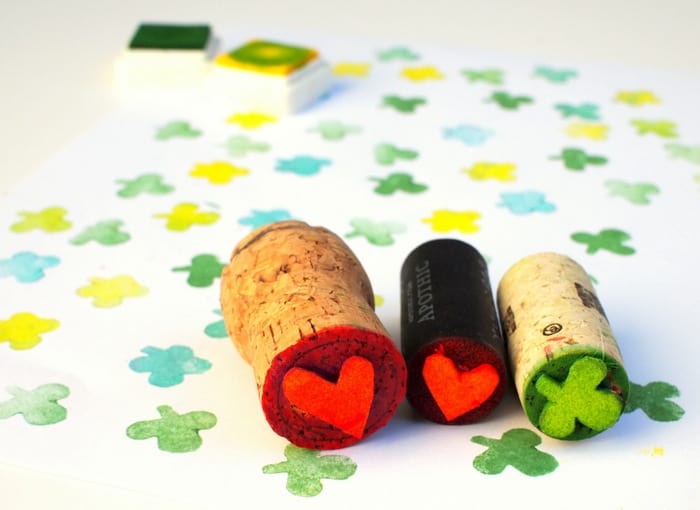 Hi! I'm Leslie from Pink Stripey Socks. Ever need more stamps? With all the holidays coming up, I really wanted to get some heart and clover shaped stamps for my son to use. But instead of purchasing them at the store, I saved a couple of bucks and just made my own. Today I'm going to share this really simple tutorial to make your own inexpensive DIY stamps from old wine corks.
Wine Cork Crafts
If you're wondering what to do with tons of leftover corks, wine cork crafts are your best bet! You can make all sorts of stuff – coasters, plant markers, succulent magnets, cork boards, a bath mat . . . the possibilities are endless.
These wine cork stamps are an awesome choice because the supplies you need are few and it can provide hours of entertainment for you and/or your children. If you had the time and inclination (and an X-Acto knife) you could put the whole alphabet on a set of stamps. You could also get way more detailed than these shapes!
The Best Way to Cut Corks
If you want to cut corks to make smaller stamps, or you want to cut off an end to make it flatter, you can. In my post 5 important tips for working with cork, I mention using a mini saw to cut corks. I still think that's your best bet for smooth edges.
Make sure it's a fine blade and be careful. Use a clamp to hold the cork instead of your fingers. You can try it with a knife but it's difficult unless the knife is very sharp!
Now learn how to make wine cork stamps below.
DIY Stamps from Wine Corks
Here are the materials you'll need:
Wine Corks
Craft Foam
Paper
Pen/Pencil
Hot Glue
Ink Pads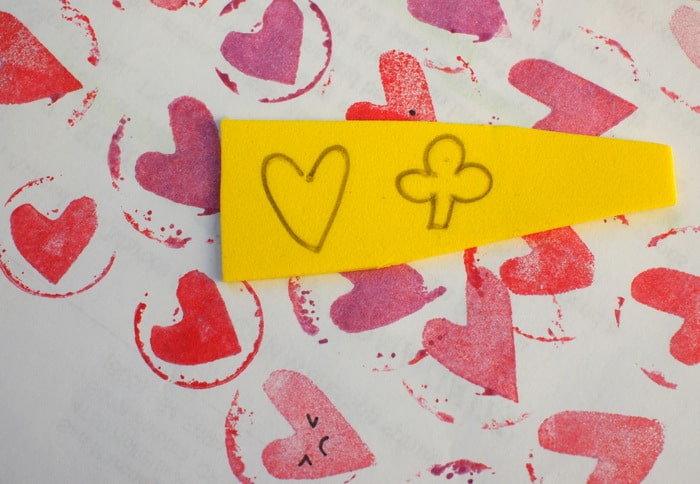 Here's how you make your wine cork stamps:
Trace your wine corks onto a piece of paper. Draw your images inside the circles.
Cut out your shapes and trace them onto a piece of craft foam.
Hot glue your craft foam shapes onto your wine corks.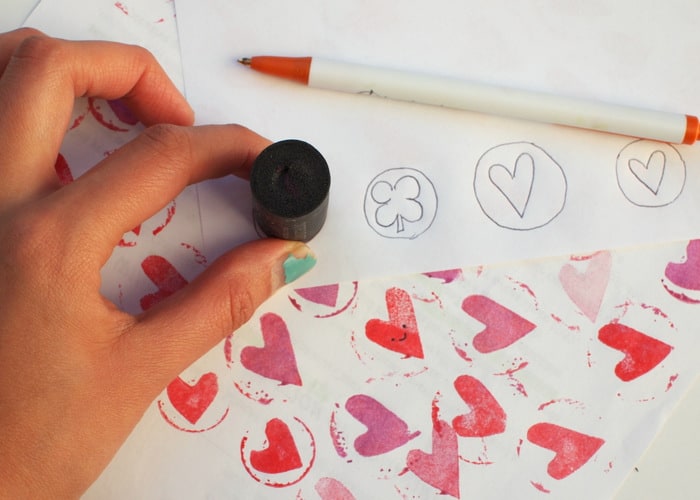 That's it –  your wine cork stamps are ready. Now you're all set to stamp. Just press your DIY stamps down onto an ink pad as you would any other stamp. Get enough ink on the foam and then press down on a piece of paper . . . and repeat! Wine cork crafts are just so fun and easy – and cheap. Can't wait to do more of them.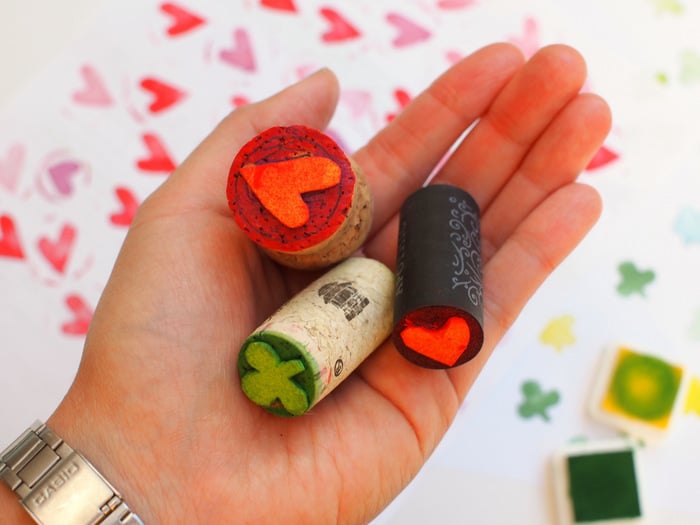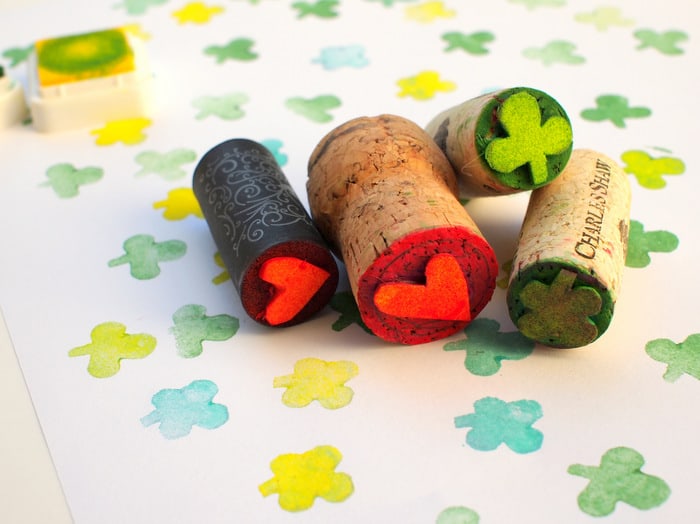 Hope you have fun making DIY stamps with inexpensive supplies. To find other fun, inexpensive, and kid-friendly crafts, visit my blog Pink Stripey Socks.
Happy making, friends!
Want to see a video of how to make this wine cork craft? Check it out here: