From home decor to fun pet DIY projects, there are numerous ways to use your cardboard boxes. Reuse instead of recycling with these 25 easy cardboard crafts for adults.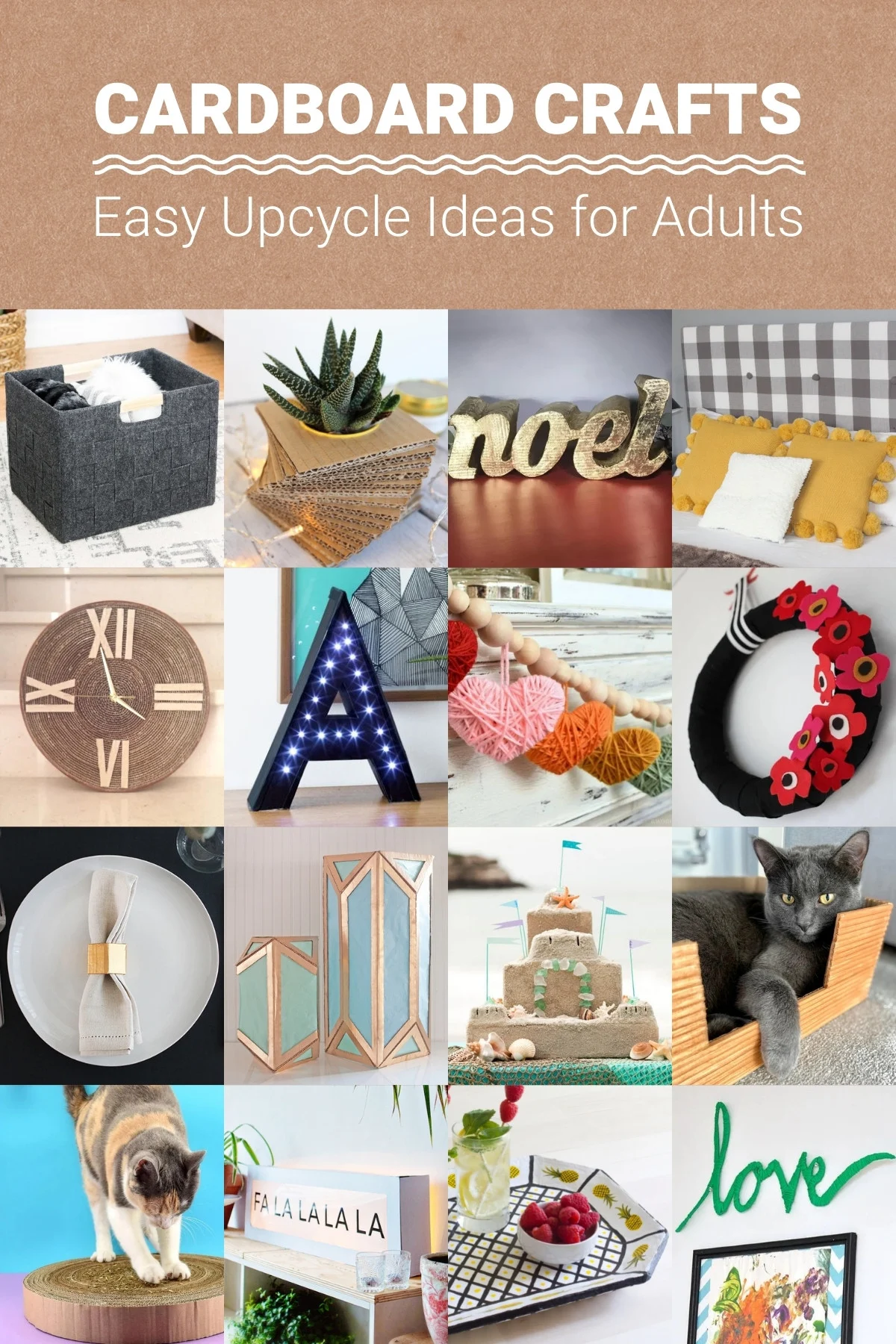 If you are anything like me, you have a pile of Amazon Prime boxes in your home waiting to be broken up and recycled. Kudos to you for recycling, but maybe you could upcycle some of those boxes instead.
What can you craft with cardboard?
You may think that cardboard is cheap looking and is only good for kid projects. But you would be wrong! Cardboard is a very versatile craft supply. It is sturdy but can be bent into various shapes.
You can paint it, cut it and even use it for paper mache. This means that there are many different craft projects that adults can make using cardboard!
I've collected 25 easy cardboard crafts that you are going to love! There are holiday decorations, storage solutions, projects for your pets and even a super cheap headboard made using cardboard. Go ahead and check them out…
Easy Cardboard Crafts for Adults
Reuse instead of recycling with these 25 easy crafts with cardboard that everyone will love!
---
If you enjoyed these easy cardboard craft ideas, I'd love it if you could share this post using the buttons below. Also visit our newspaper crafts, and then check out these other popular upcycling or reusing crafts: