Learn how to upcycle shoes using these 17 fun tutorials. Revamp your entire footwear collection and make it perfect without spending a ton of money!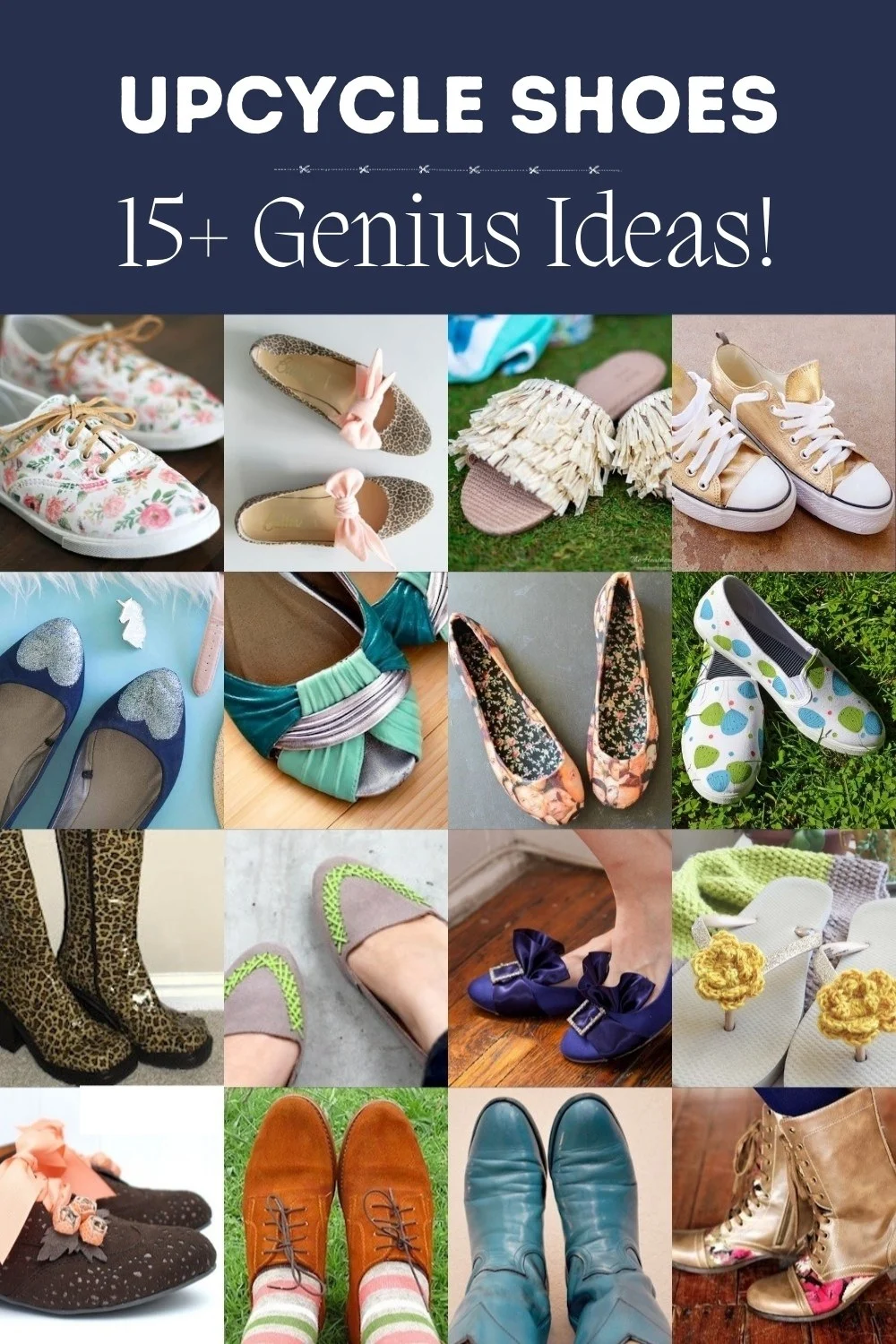 Now that cooler weather is here, it's time to go through my shoe collection and see what will work from last year. Typically I give the outdated shoes away. BUT here's another idea – I can revamp them, and make them new again for fall!
It's like having an entirely new pair of shoes. There are a lot of ways to do it, including dyeing, painting or decoupage. Do you want to upcycle shoes and revamp your wardrobe? I've gathered 17 ideas for you. Scroll down to get inspired.
Upcycle Shoes
Tired of your shoes? Or maybe you have a pair you love but they look worn out? Try one of these 15+ ways to upcycle shoes and you'll have a new pair!
---
Are you ready to upcycle shoes? Me too! Which tutorial are you going to try?? I'd love for you to check out these other tutorials as well: