Follow this simple DIY stamped skirt tutorial to give new life to some of your old clothes! Fabric stamping is so easy, and you'll have a new look in minutes.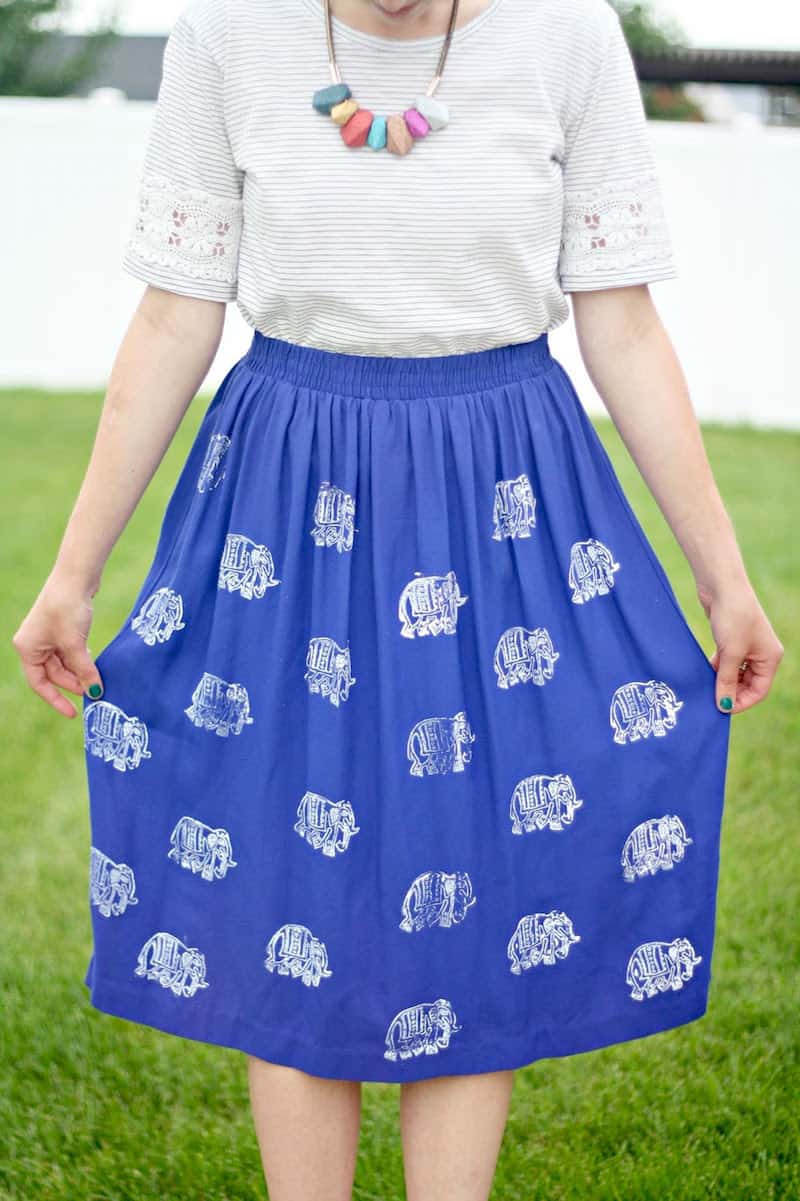 I was cleaning out my closet the other day, and I found a bunch of items I decided I wanted to revive. This blue skirt was one of them – it's the perfect length, pretty color, and so comfortable.
BUT it was just a little boring for my taste, so I decided to stamp the fabric to make it more interesting.
This DIY Elephant Stamped Skirt was so easy to make (as usual), and is such a fun new/old addition to my closet!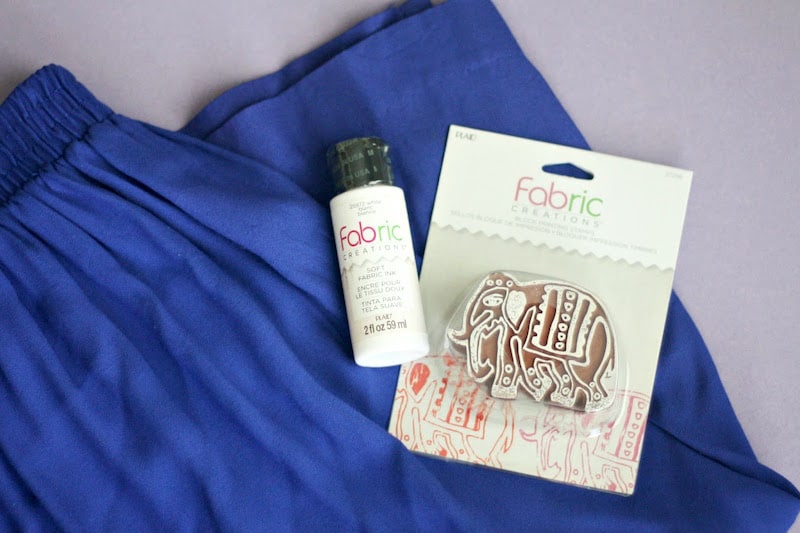 DIY Fabric Stamping
Supplies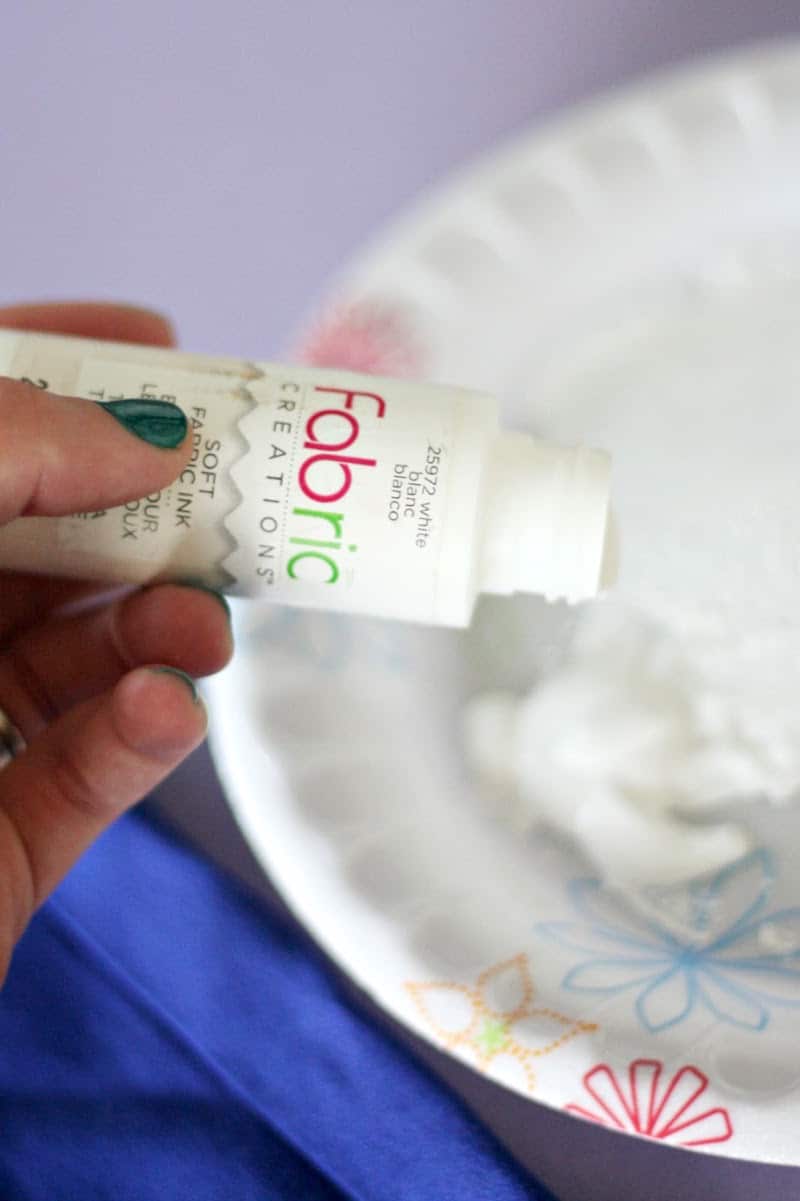 Step 1: Pour some fabric paint on a paper plate.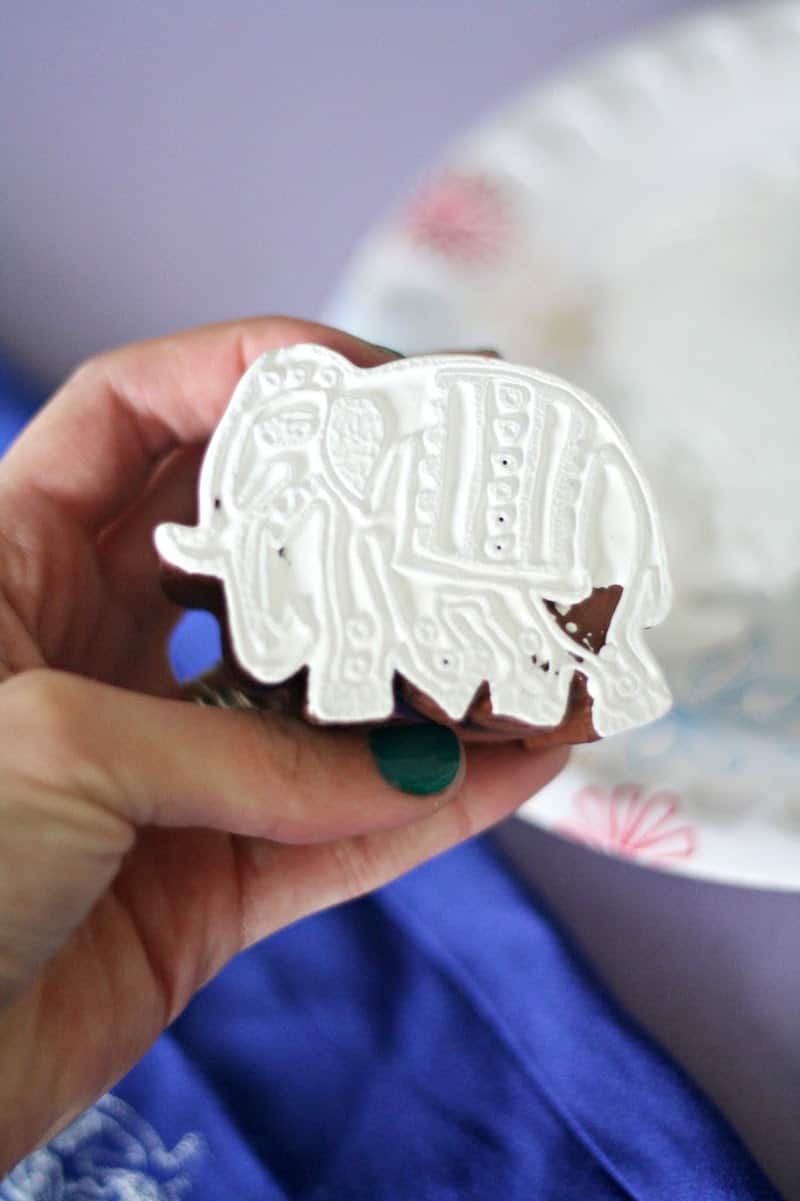 Step 2: Dip the stamp in the paint, dabbing it to remove excess paint.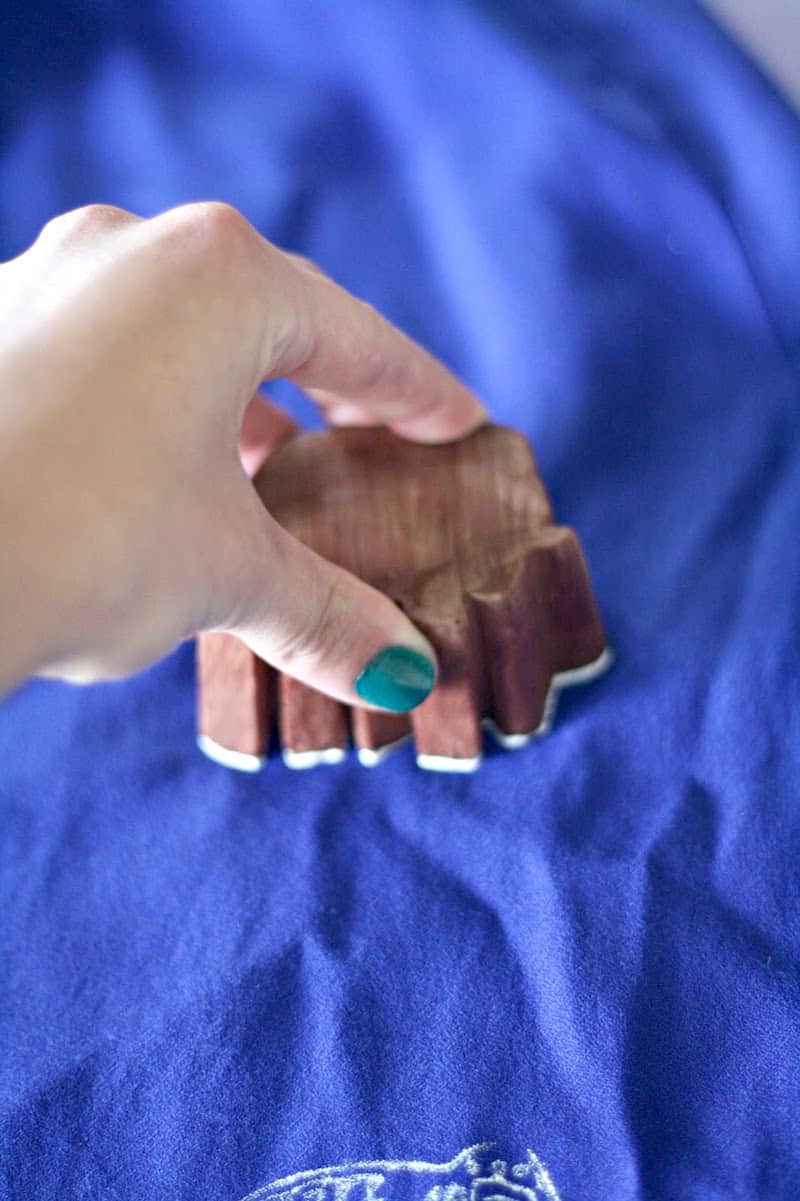 Step 3: Stamp the skirt.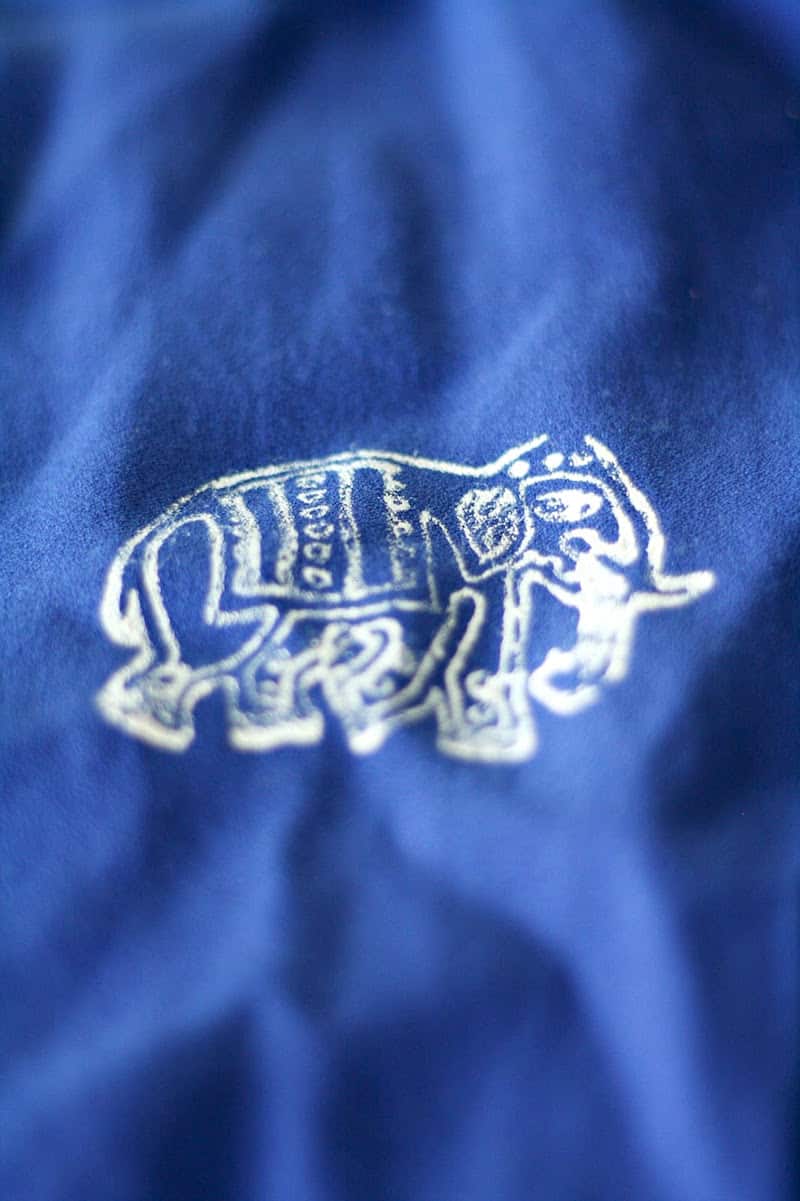 Step 4: Let paint dry, and follow any setting instructions on the fabric paint label.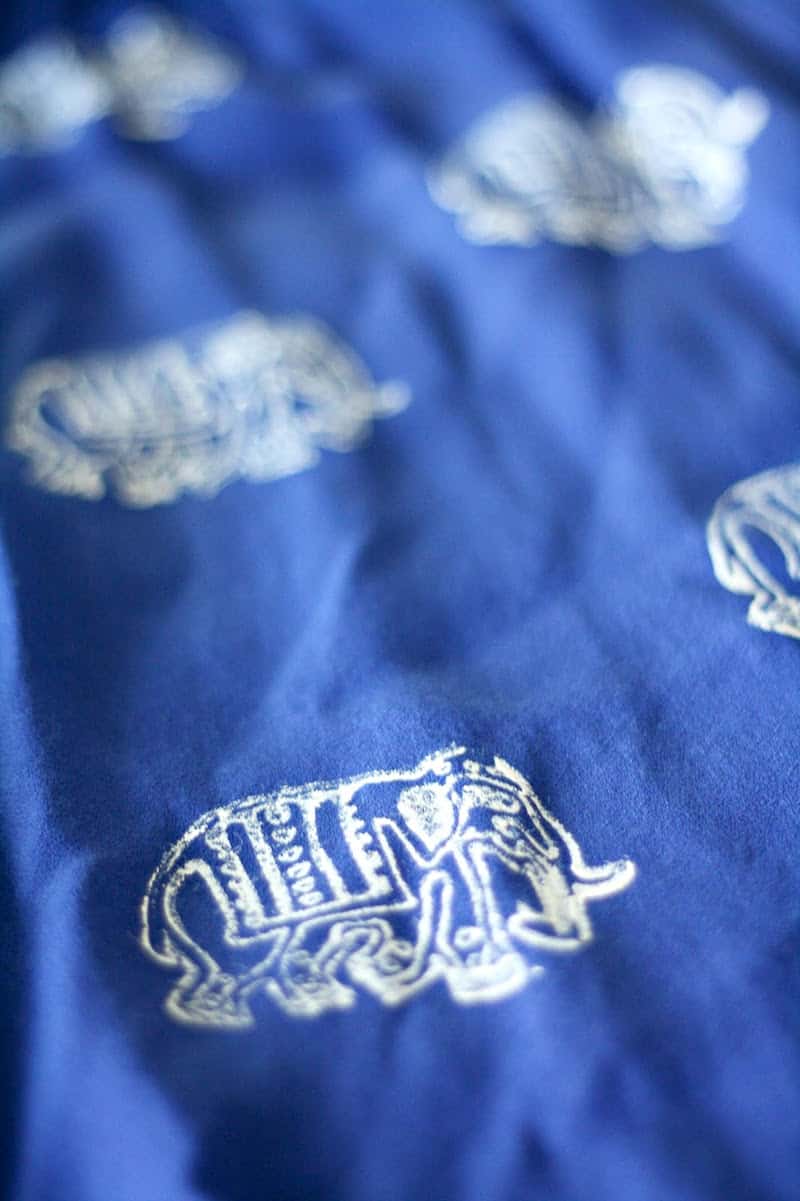 Isn't it so fun? Think of the possibilities!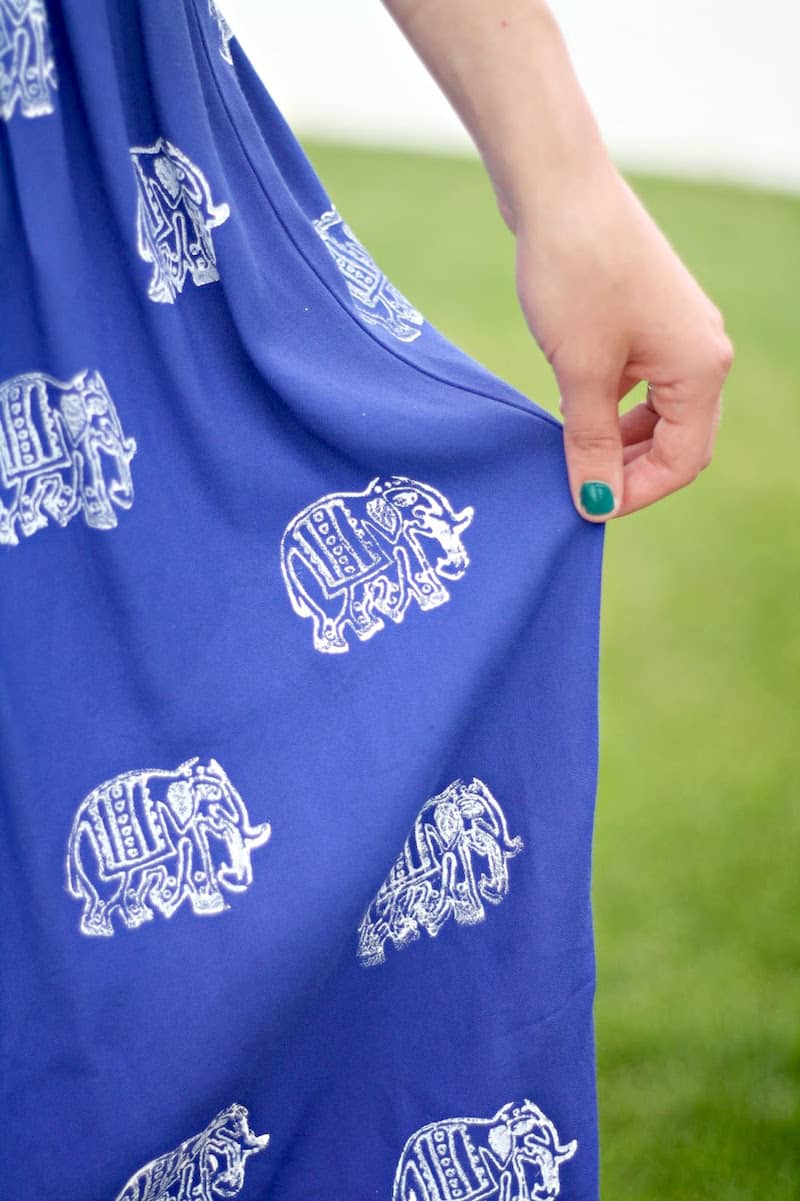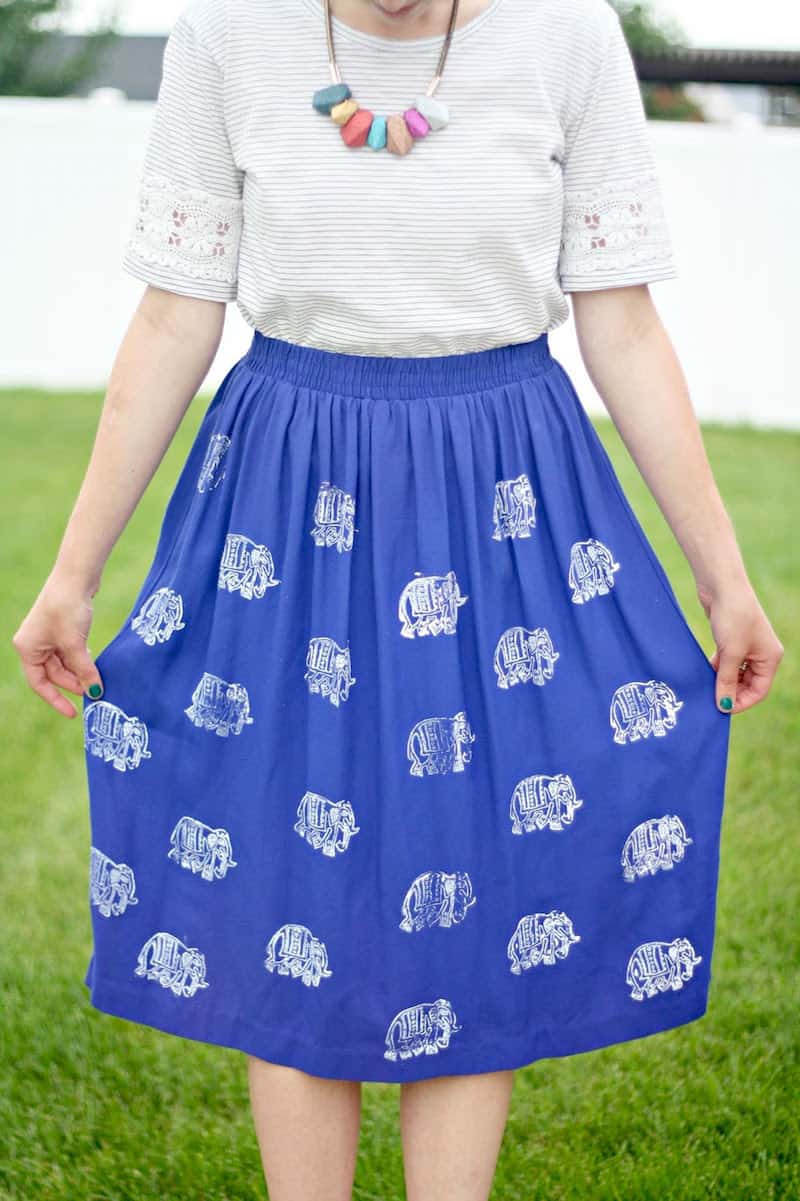 What would you like to stamp on your clothes? I would love to hear your ideas. And be sure to come visit my sister and me as we blog about style, food, and the things we love over at The Pretty Life Girls.
If you enjoyed this post about fabric stamping, I'd love for you to check out these other ways to alter clothing: