I saw a tie-dyed tank at Anthropologie for over $200; I decided to DIY a tie-dye dress version for less than $20 – it's very easy to do!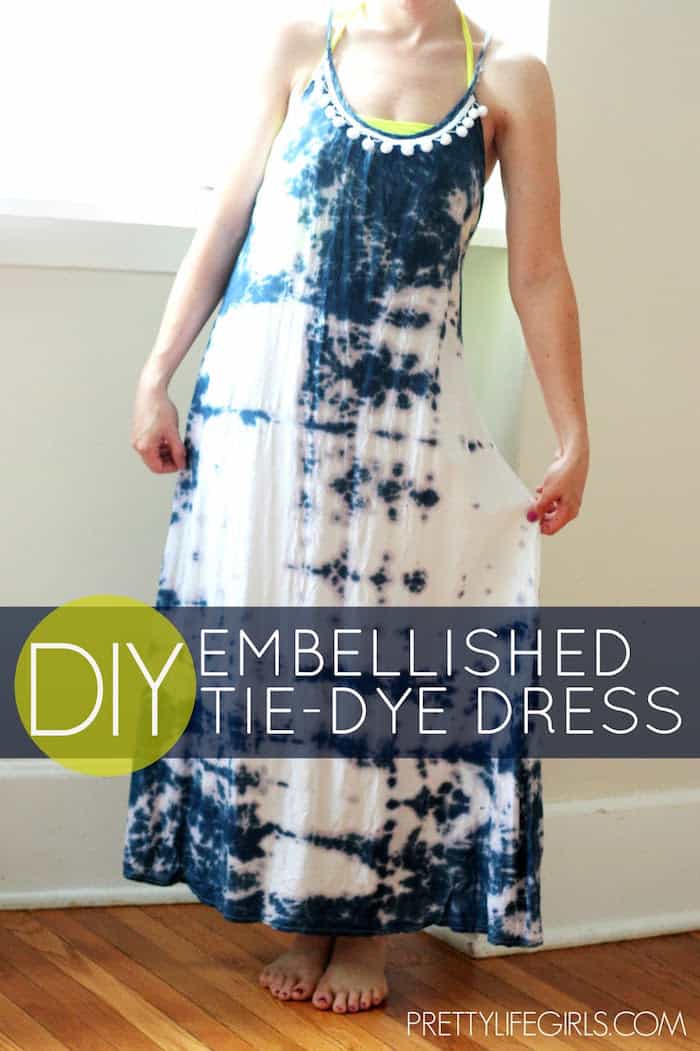 A few weeks ago I was window shopping on Anthro and came across this gorgeous embellished and tie-dyed top. The $228 price tag pretty much blew my mind, but it also got my wheels turning about how I could remake it for myself.
That thought evolved into making a dress which evolved into making the swim cover I'm going to show you today! I love everything about this tutorial.
First, it's all so simple to do. Plus, by using tie-dye you always get a one-of-a-kind fabric. Next, the price for this sucker blows Anthro's out of the water.
The whole tie-dye dress was well under $20! Last, adding that little pom-pom detail takes the whole thing to the next level of cuteness. It's all so good and the result is you looking adorable at the beach. Here is how I did it: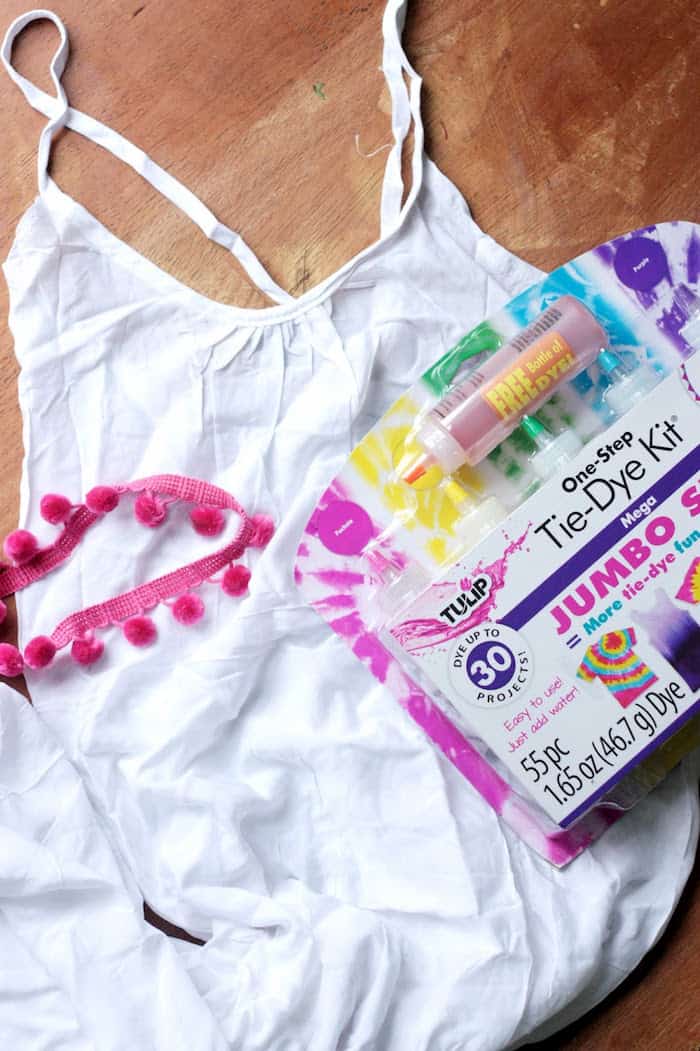 DIY Tie Dye Dress
What you need:
White dress (I found this simple maxi on eBay for under $7!)
Pom pom trim
Fabric glue sticks and glue gun or sewing machine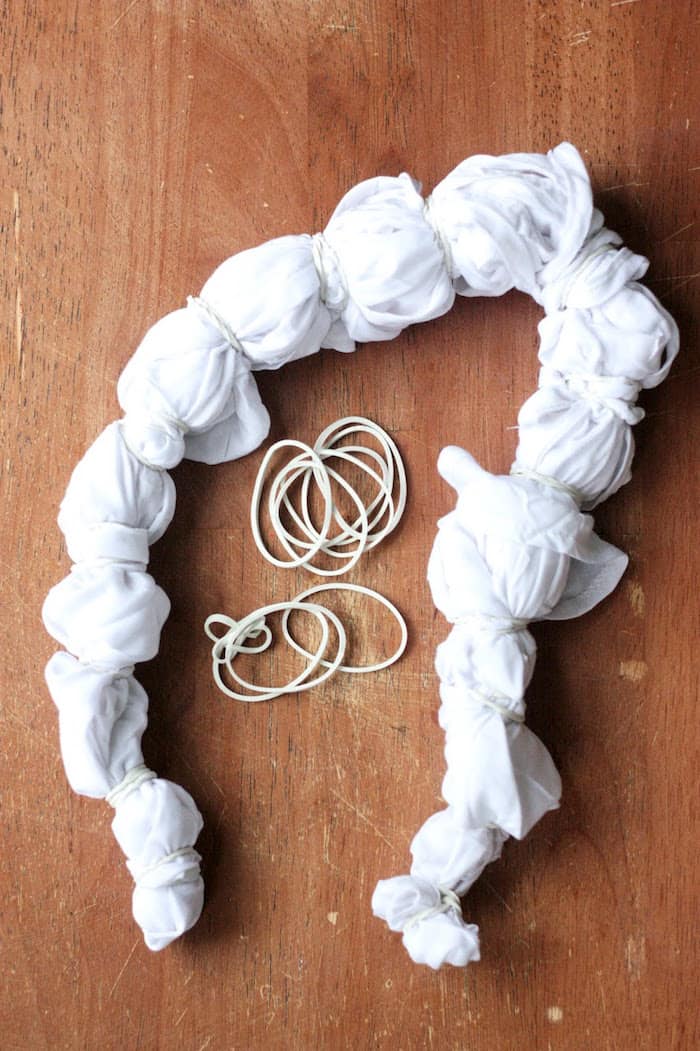 Directions:
1. Fold your dress according to the tie dye pattern you desire. For the effect I got, I folded the dress like an accordion, then twisted it and secured a rubber band every 1-2 inches.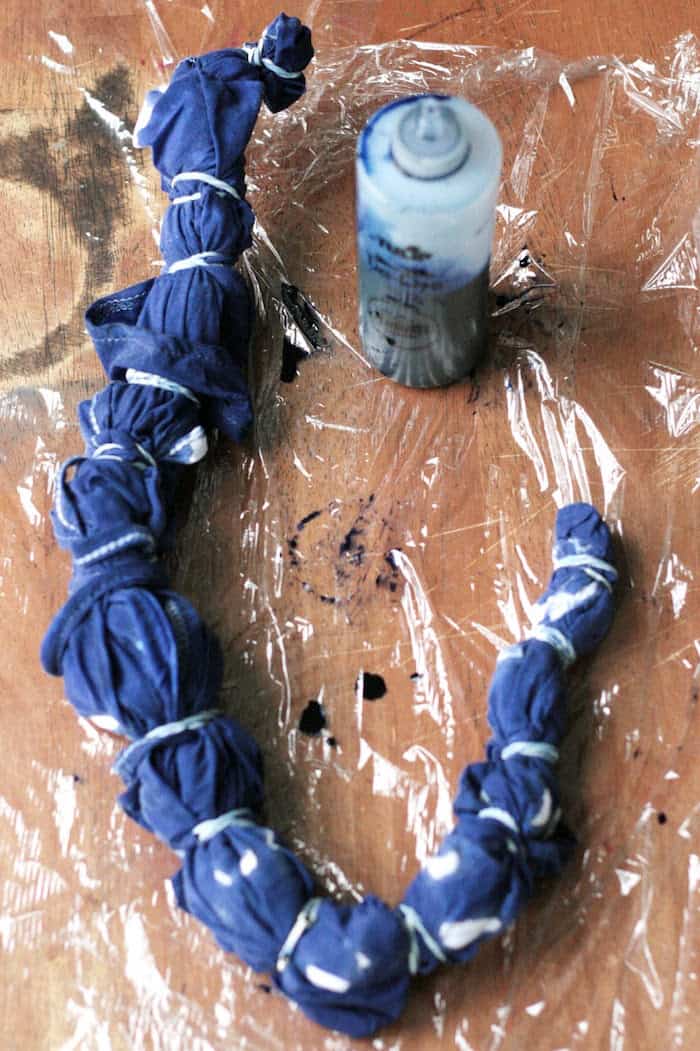 2. According to your tie-dye directions, apply the tie-dye to the dress. The tie-dye I used was one step, so you just add water and squirt on the fabric. Piece of cake!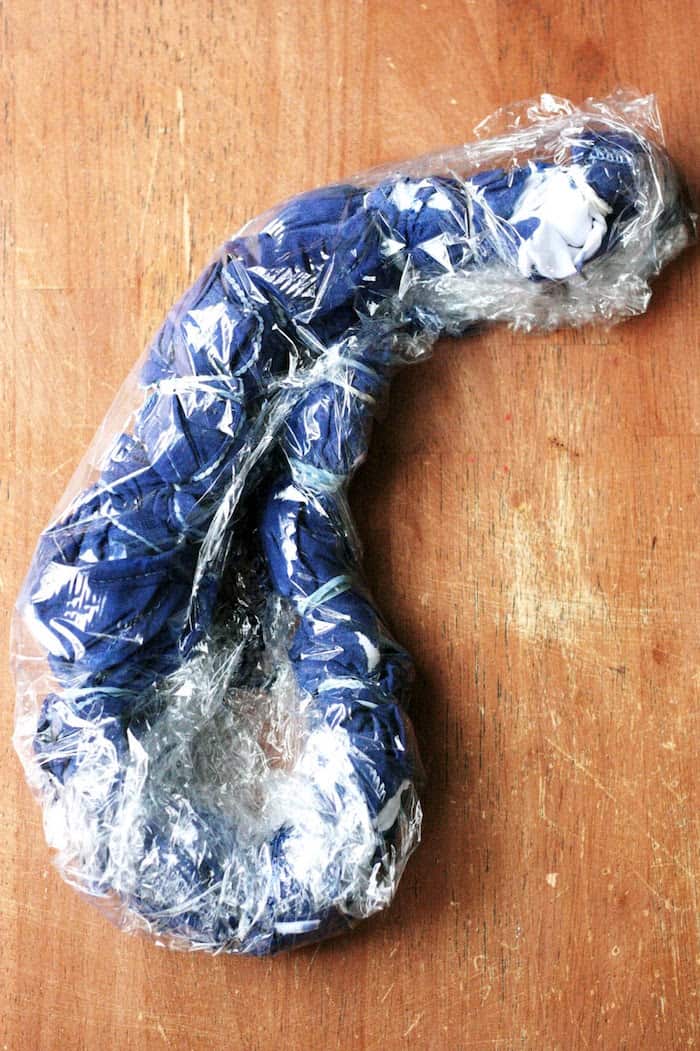 3. Wrap dress in plastic wrap and let set for 6-8 hours or according to your tie dye directions.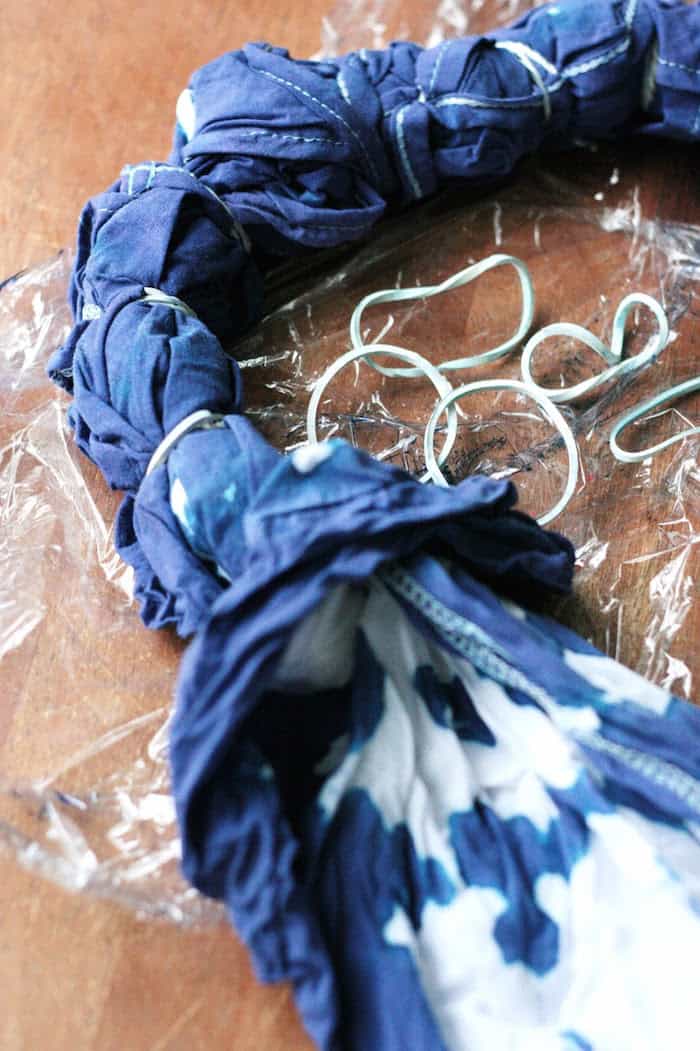 4. Remove rubber bands and wash according to your tie-dye directions. For me this was just tossing the dress into a hot washer separately. Let dry.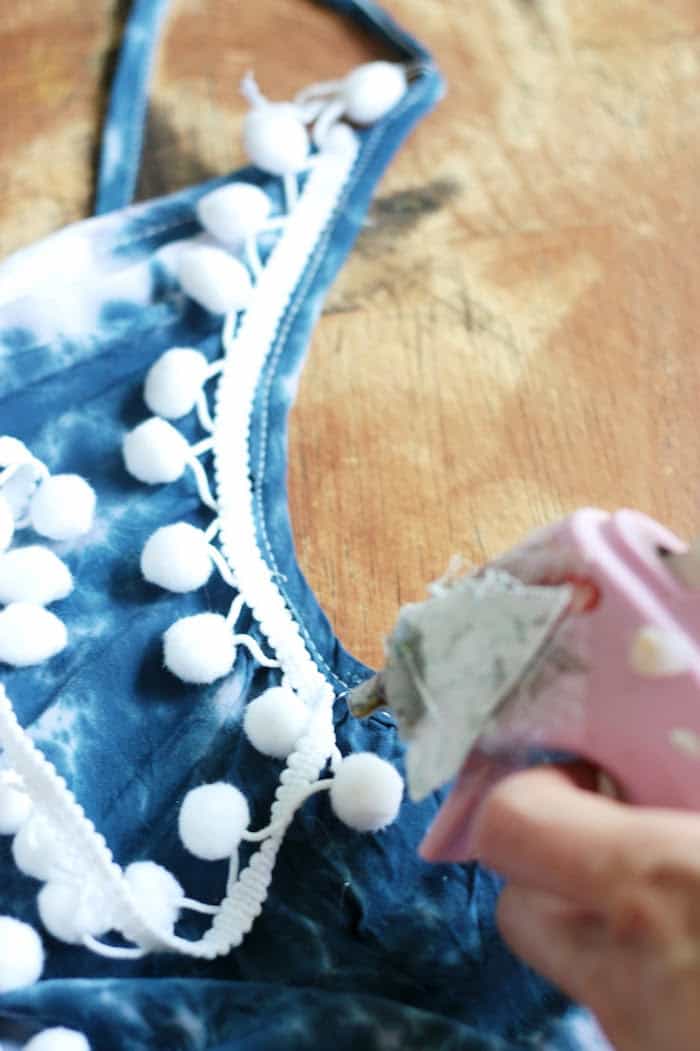 5. Once the dress completely dry, attach the pom poms to the neckline. I did this using fabric glue in the glue gun and it was SO simple. You can also just run it through a sewing machine. That's it! You're done!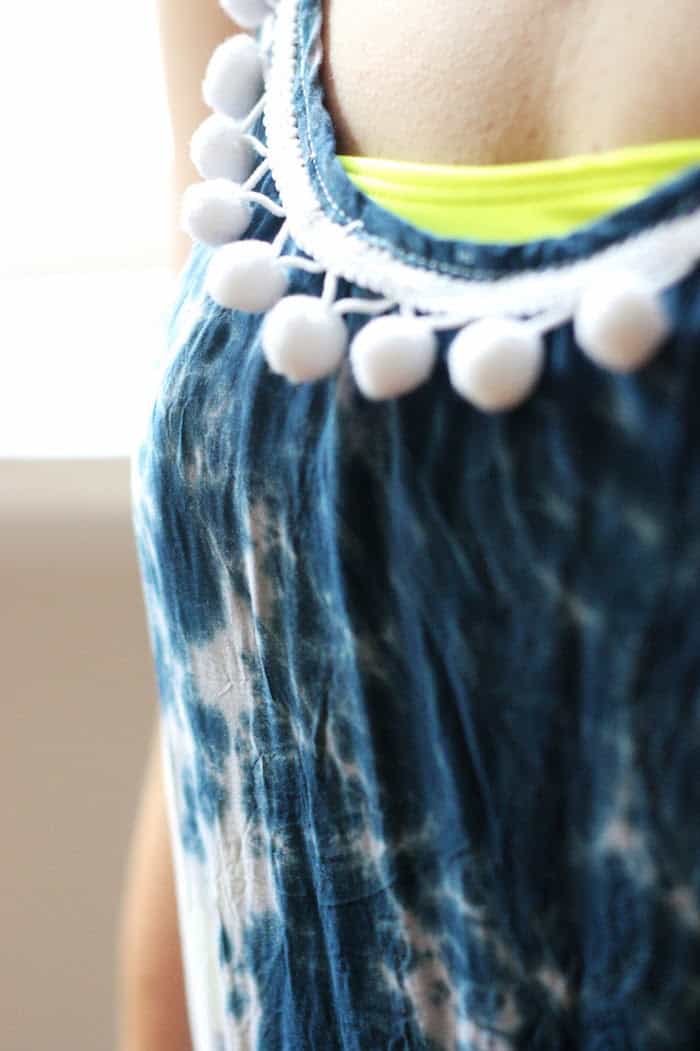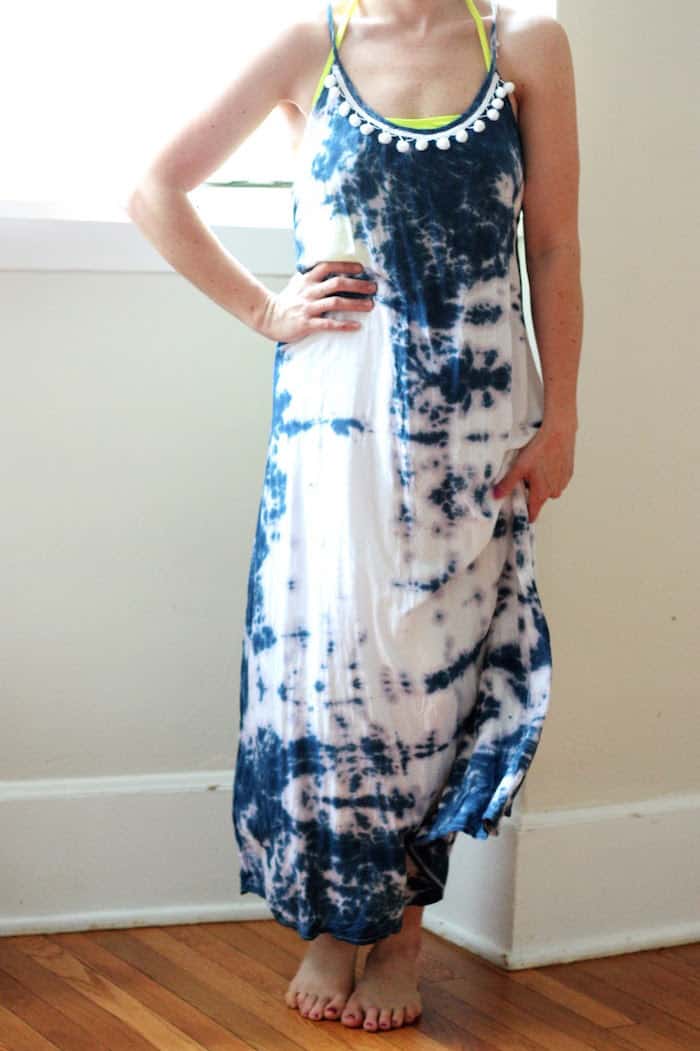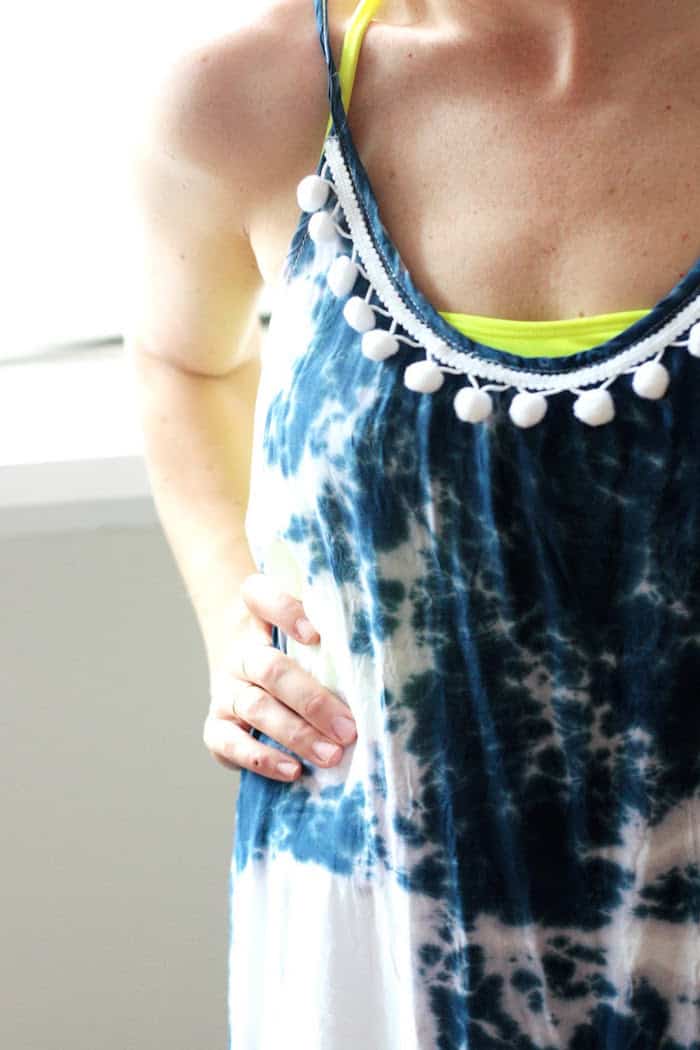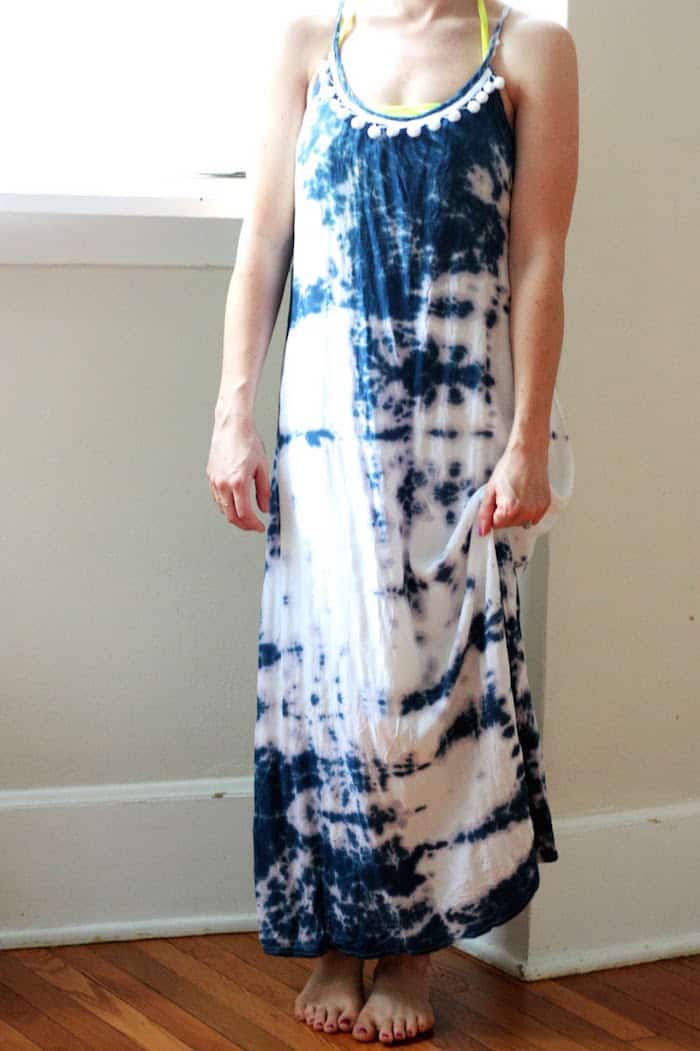 You are going to be so cute and COMFY all summer long. Now get to dyeing! and be sure to come visit my sister and me as we blog about style, food, and the things we love over at The Pretty Life Girls.
---
If you enjoyed this DIY tie dye dress, I'd love for you to check out these other posts I think you'll fancy: