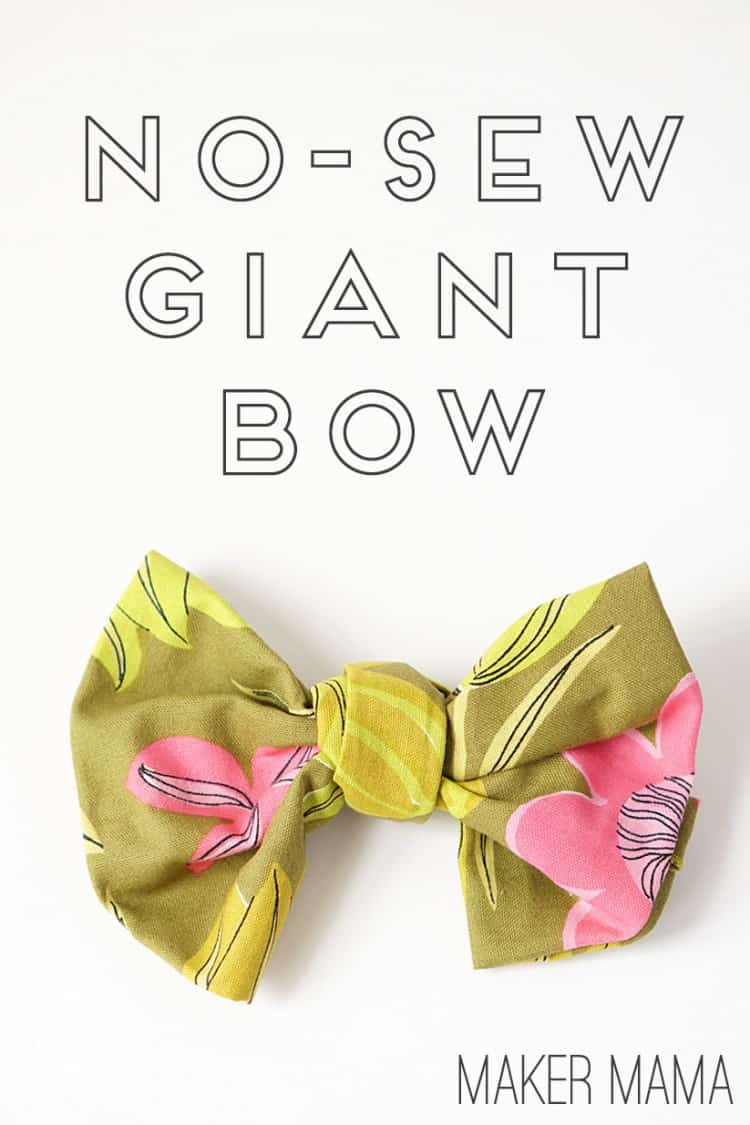 Tomorrow is the first official day of spring, and Easter is just around the corner – I think some giant colorful bows are in order, don't you? So raid your fabric stash, or the thrift store, and see how to make your own giant no-sew DIY bow to brighten up your day.
Materials Needed:
A square piece of fabric (I used a vintage napkin I found at the thrift store)
Hot glue gun
Hair clip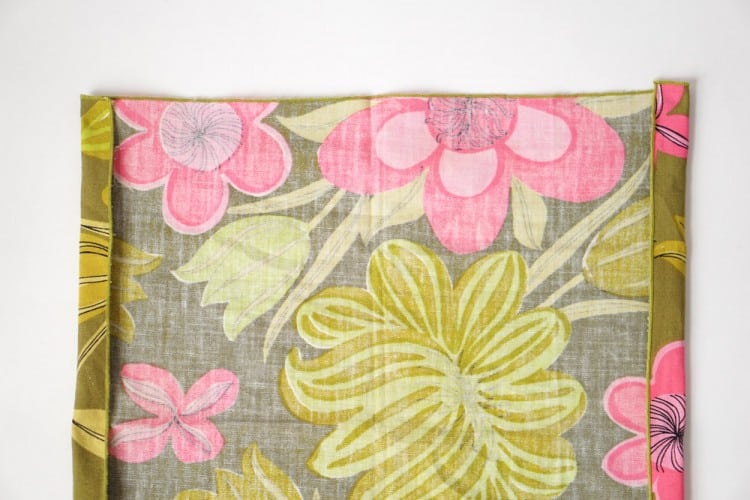 Start by folding the edges in about 1/2″ and use a few drops of hot glue to hold them in place.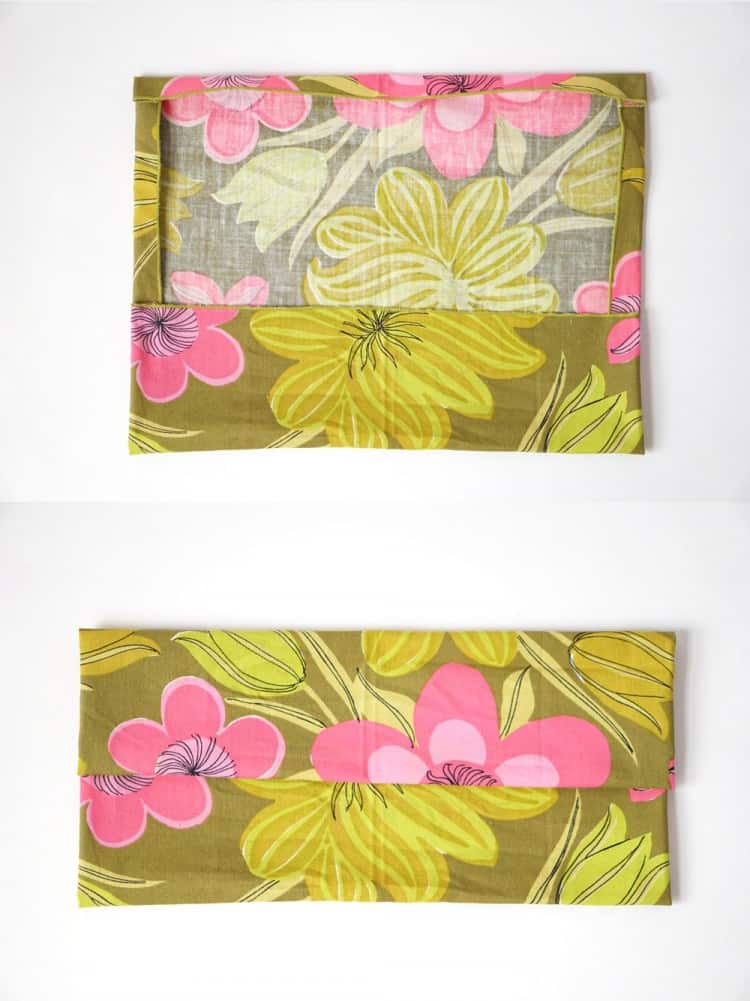 Fold up the bottom, and the fold the top edge down 1/2″, then fold the top to overlap the bottom. Use your glue gun to hold all folds in place.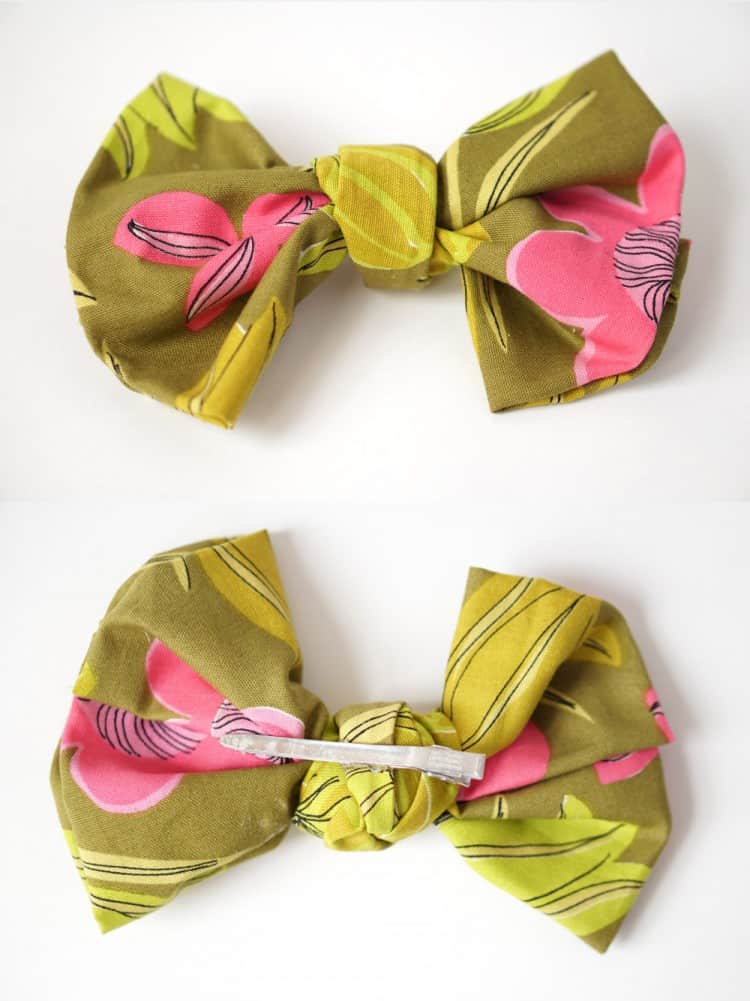 Tie your rectangle into a giant bow and then hot glue your hair clip to the back and you're finished!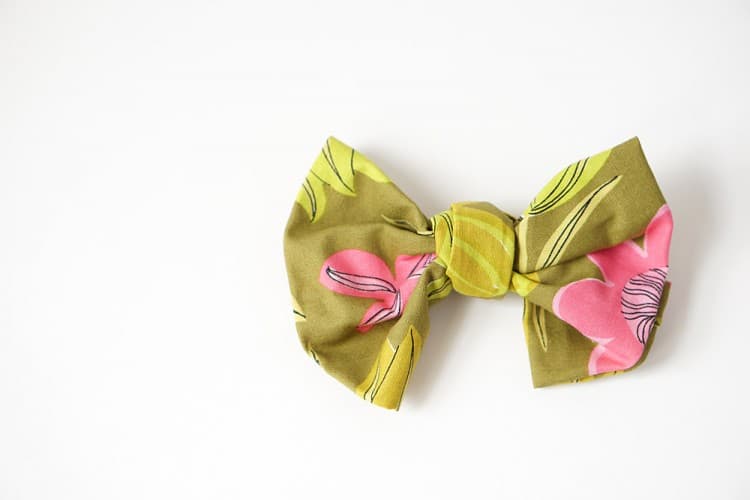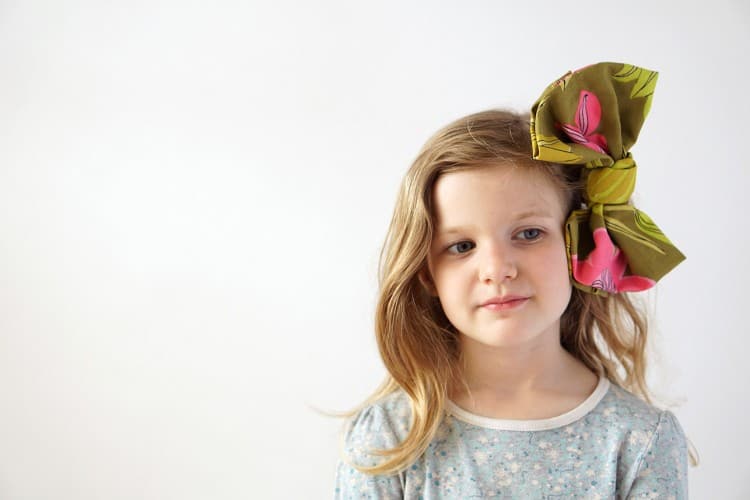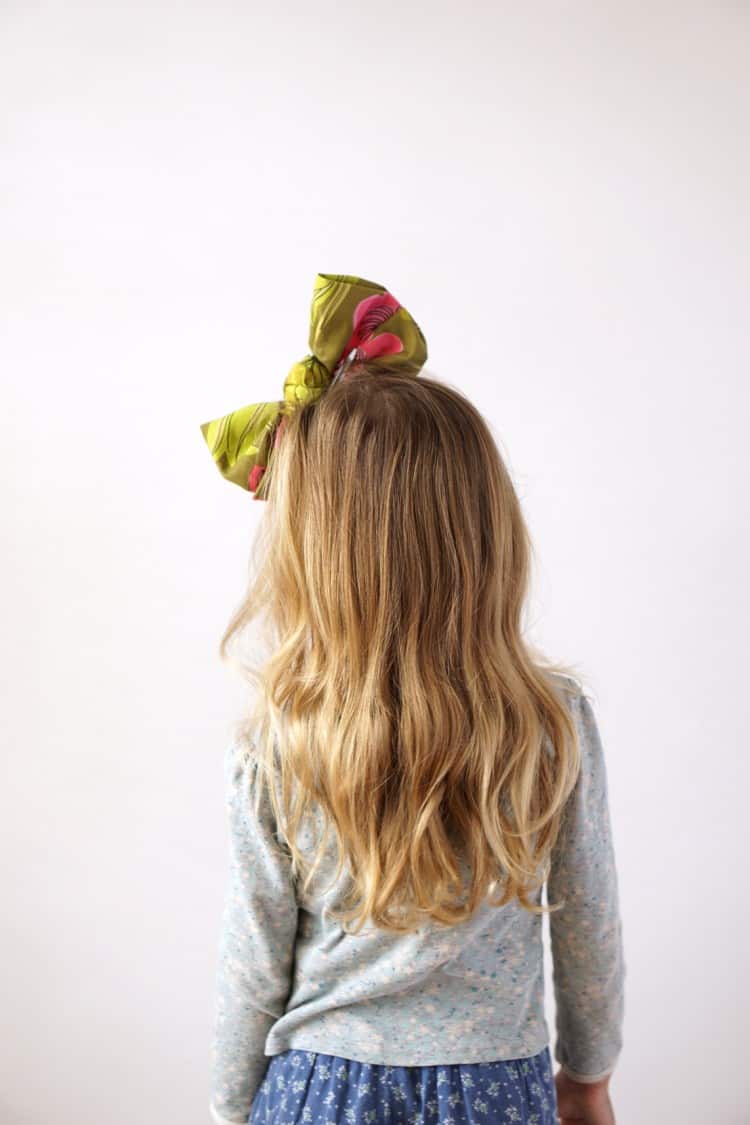 This giant bow is sure to put a little spring in your step and brighten up any day!
Did you enjoy my no-sew giant bow tutorial? Then stop by my project gallery for more upcycled how-to's, and visit me on Facebook and Pinterest for daily inspiration!