How adorable are these personalized pencil toppers? They're bright and cheery, perfect for sending special messages and encouraging kids to write and draw.
Skills Required: Beginner. You will need a drill for this project to make the hole in the pencil. Besides that, you'll just be stringing. This craft is great for children; adults can drill the holes and kids can do the stringing.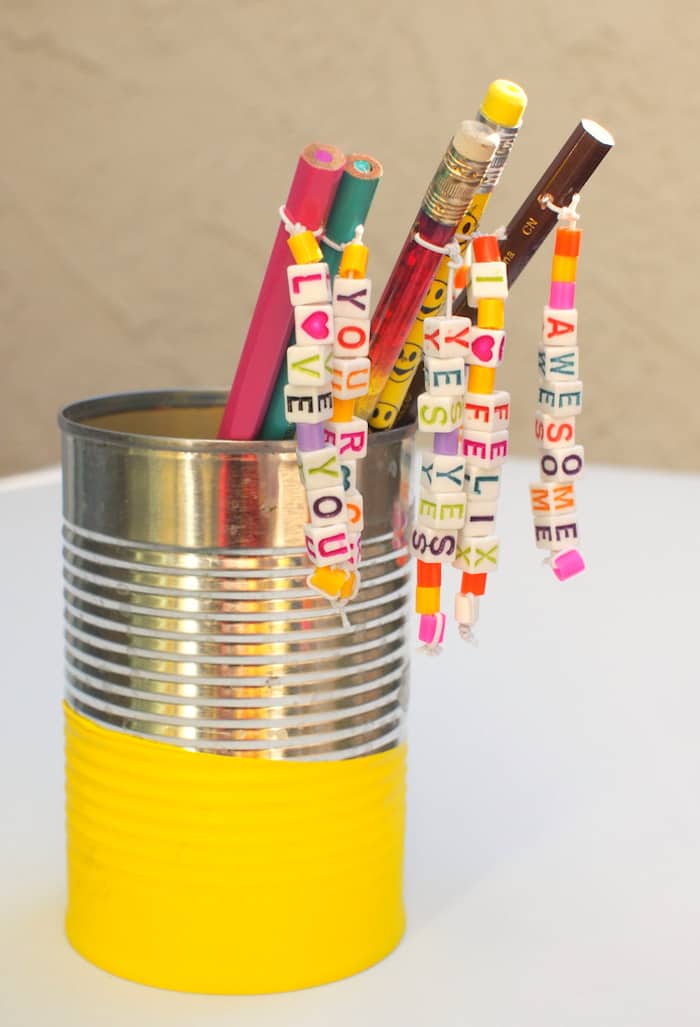 I don't know how your kids feel about school supplies, but I always loved them. There was one huge snag though – there were five kids in my family, and so the money for supplies wasn't always there.
Which only means one thing: we got creative.
My mother bought us plain notebooks and folders, and we decorated them to the nines. My brothers and I loved stickers, Mod Podge, glitter, decorative tape, stamps, and any other supplies we could get our hands on.
Personalized Pencils
One idea my brothers and I never got to try was personalizing pencils. Maybe we didn't think about it – or maybe we used more pens? I don't really remember why. But what I do know is that pencils are making a comeback!
These pencil charms are fun for kids of all ages. Truthfully, they are even fun for adults! These bad boys would be amazing for office gift exchanges. And, of course, for children's party favors.
This craft would also make great a non-candy option for Valentine's Day gifts, with sweet messages! Instead of giving classmates candy, kids can whip up a bunch of these to pass along to friends.
Learn how to make these cool pencil toppers for kids below.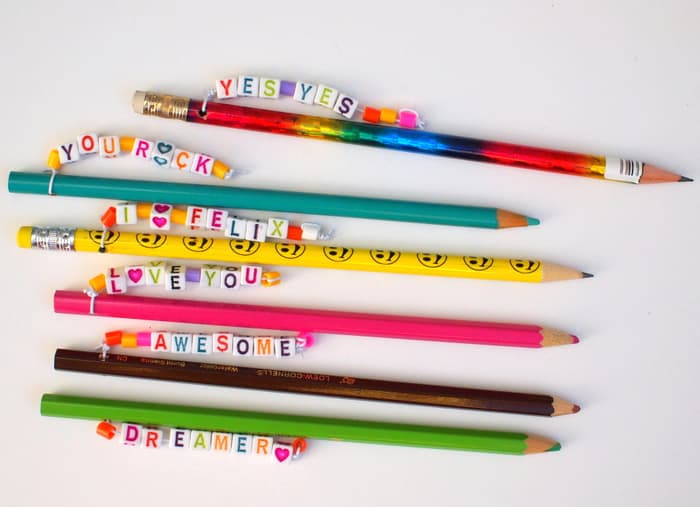 Pencil Toppers for Kids to Make
Materials Needed:
Elastic Cord
Pencils
Drill with small bits
Scissors
Small clamp or washi tape (optional)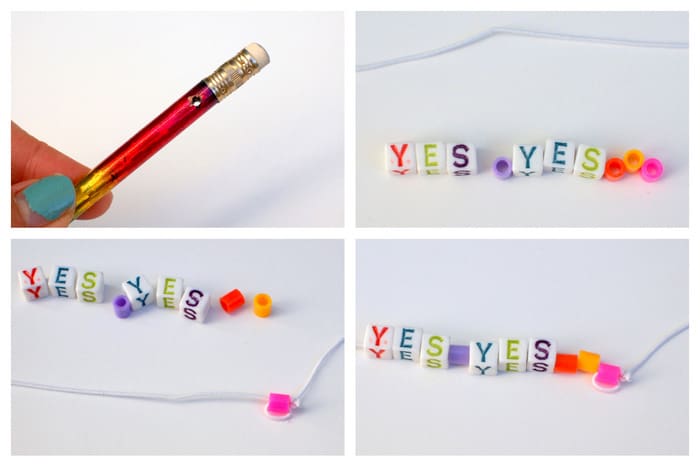 First, drill a hole through the top of your pencil. Then, cut a piece of elastic cord. (I cut mine eight inches long.) Select and arrange the beads that you'd like to use for your pencil toppers. Loop on the first bead and triple knot it on. Then string the beads onto the cord.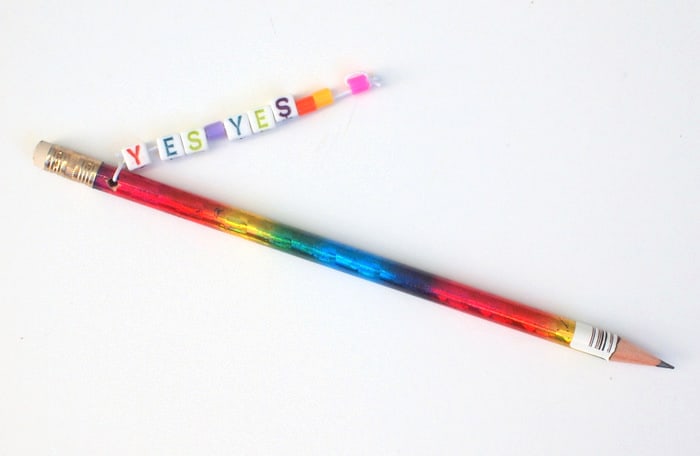 Slip the string through the drilled hole and tie it on. Triple knot the string to secure it in place. Trim any excess string with the scissors to complete your pencil toppers.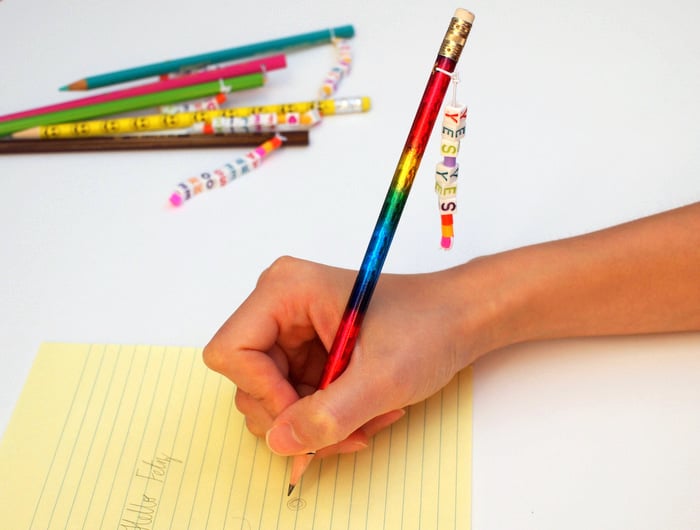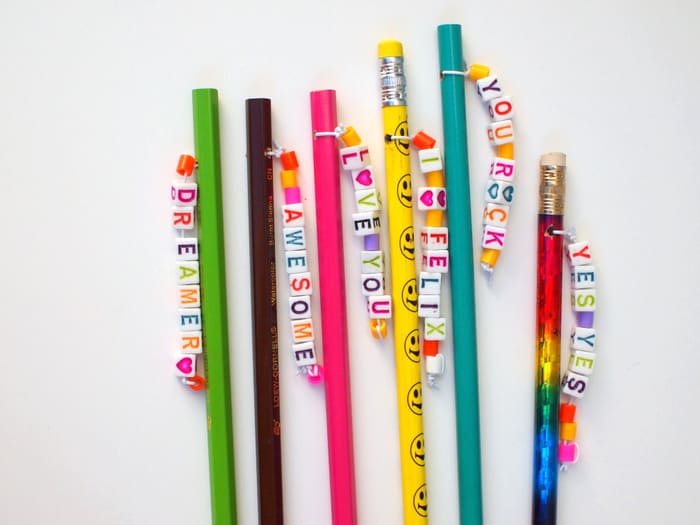 These pencil toppers are seriously addictive to make. You'll soon find yourself with a bunch of pretty pencils to use or for your kids to give away to friends.
If you liked this idea then come on over to my blog, Pink Stripey Socks for more great kid-friendly ideas!
And before you go, here are some other great craft ideas for kids that you'll find here on the blog: