Making slime is SO fun! You can make this easy slime recipe with Play-Doh. It will keep the littles busy for hours. You'll love it!
Slime recipes are all the rage these days! Everywhere I look, Elmer's glue is sold out because everyone is making as much slime as they possibly can. And I'll have to admit . . . it's fun.
Easy Play Doh Slime Recipe
I'm always looking for new and exciting slime recipes for my niece, and this Play Doh slime recipe is one you and the kids are going to love. For this slime recipe, you probably already have most (all?) of the ingredients on hand.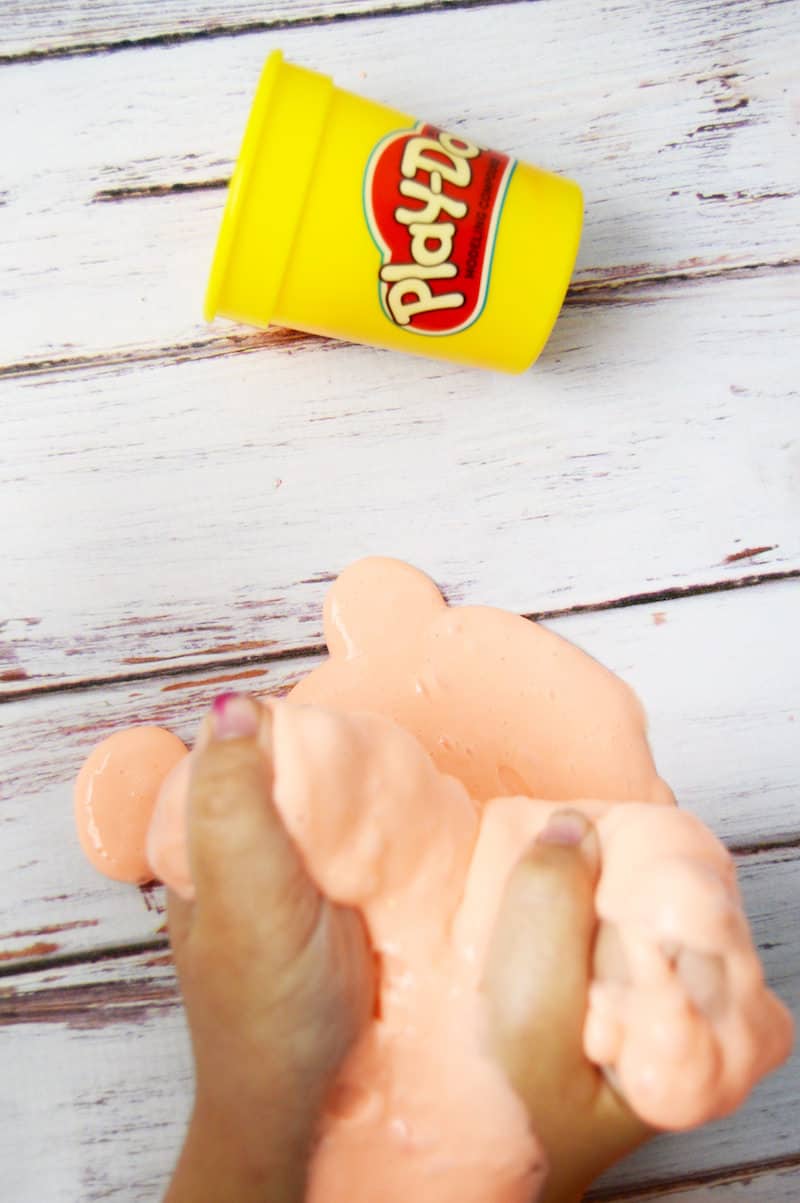 The only thing we had to purchase was the liquid starch, and I recommend getting a big bottle anyway since many slime recipes use it . . . and we all know this isn't the first time you're making slime. Nor will it be the last! Learn how to make this slime recipe below.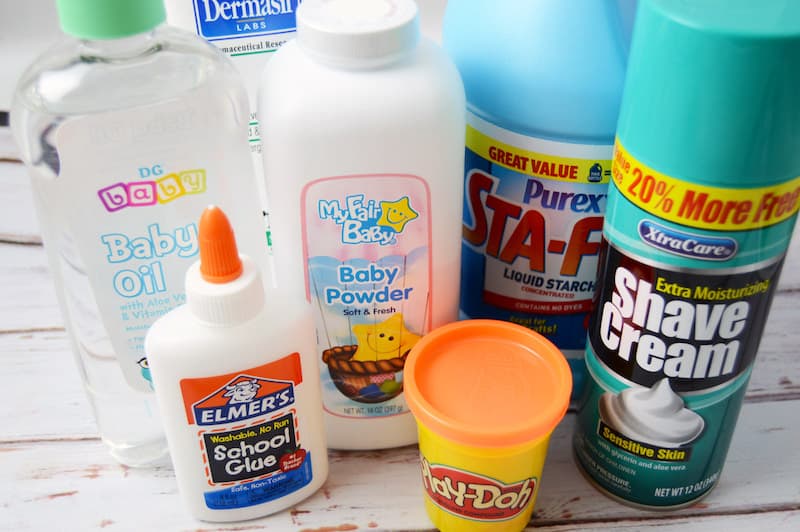 Easy Slime Recipe without Borax
Gather These Supplies: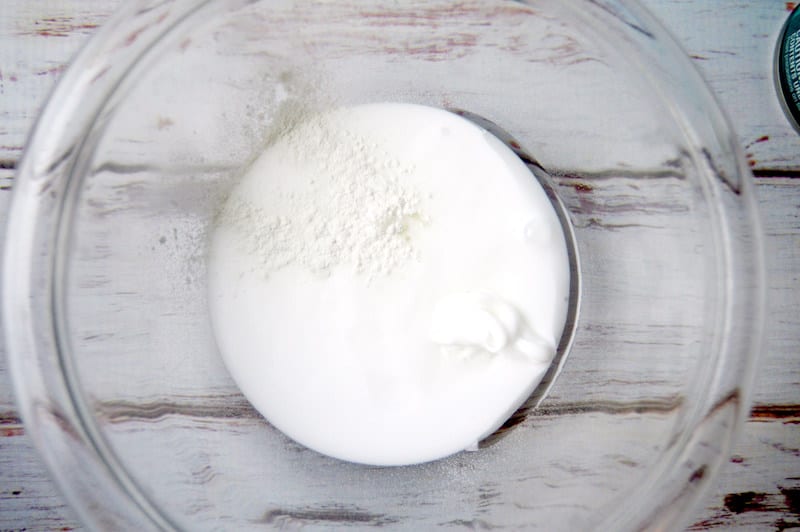 In a large glass bowl, combine the glue, baby powder, baby oil, and hand lotion together until they're combined. Mix them until they are one consistent material.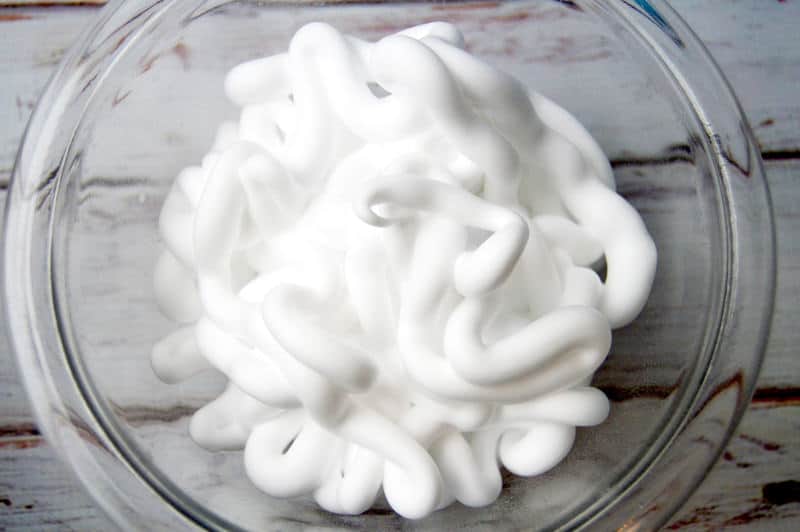 Add in as much shaving cream as there are ingredients in the bowl. You should have a 1:1 ratio of ingredients already in the bowl to shaving cream (just eyeball it). Use a fork to mix the shaving cream into the glue mixture until it's one consistent material.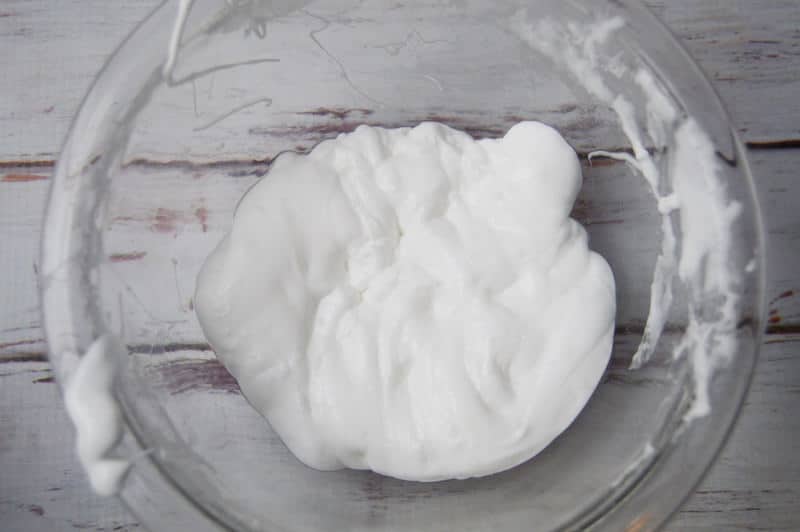 Add in the liquid starch one teaspoon at a time, mixing after each teaspoon, until the slime stops sticking to the side of the bowl, and starts sticking to itself. Once this happens, your slime has reached the correct consistency.
Add in a ping pong ball sized lump of Play-Doh to the mixture. Use your hands and mix it well until it's all combined into the slime. It will make your slime very sticky, but mix until the lumps of Play-Doh are gone. You will need to mix for a long time, but the slime is worth it, so keep mixing!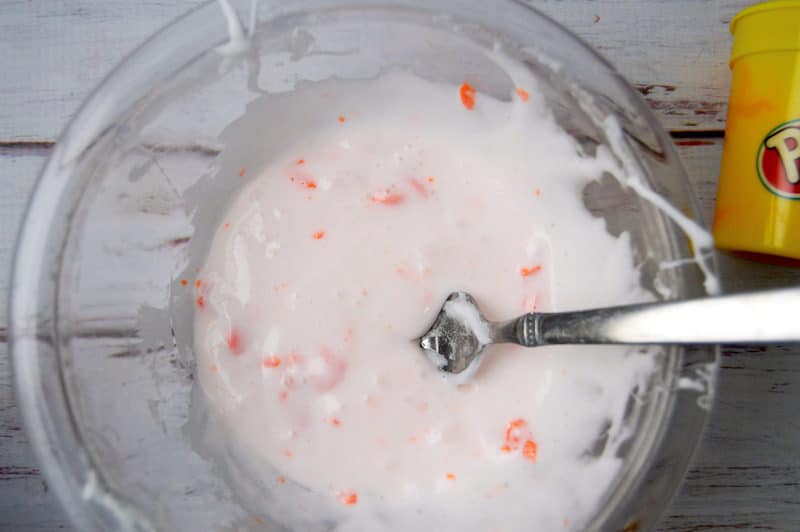 Once all the lumps of Play-Doh have disappeared, you will need to add liquid starch a teaspoon at a time back to your mixture to make it the right consistency again.
Keep mixing the liquid starch into the slime with a fork until it again stops sticking to the bowl, and starts sticking to itself. You can also add in a teaspoon of baby powder to help with the stickiness as well.
Once your slime has reached the right consistency again, it's ready to be played with. Your slime can be stored in an airtight container for later play. Keep in a cool dry place for best results.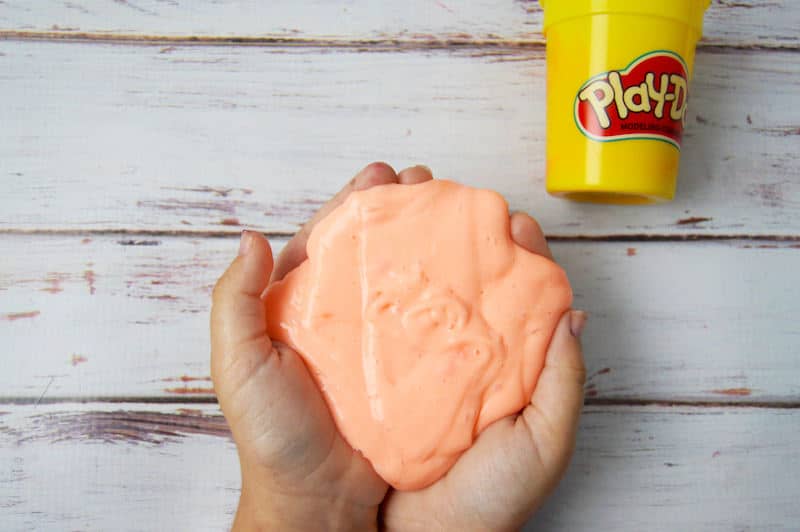 Post Video:
If you love cool kids' crafts, here are some others on the blog I think you're going to enjoy: