Kids will love playing with clay in this DIY pens project! They'll learn to marble, and the pens make great gifts for friends and family.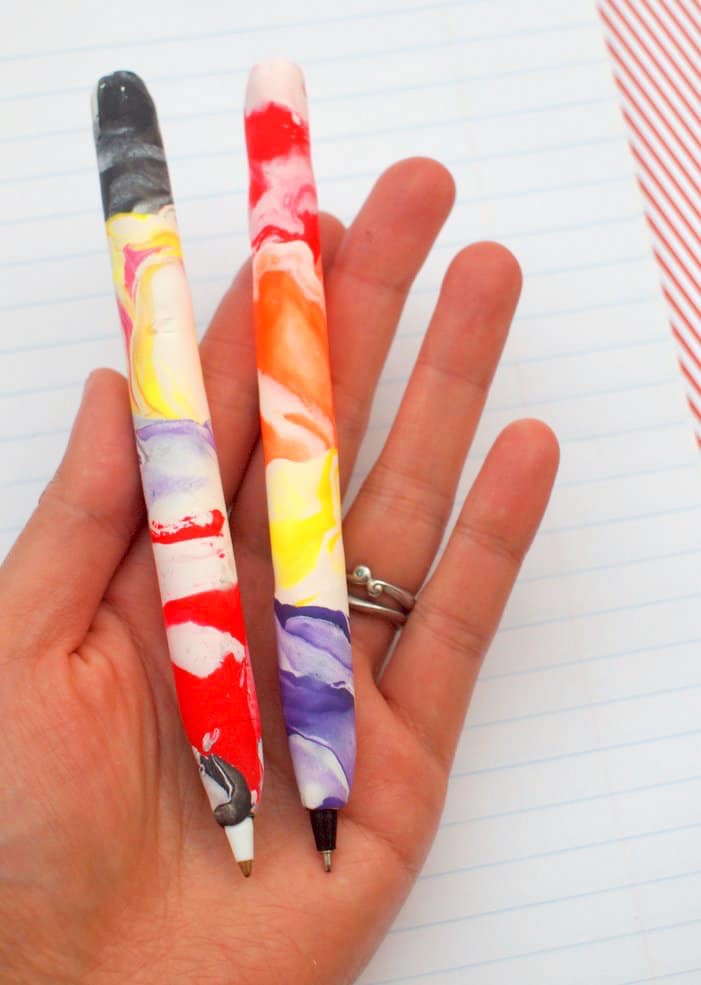 Looking for a simple way to pretty up some old pens? Hi! It's Leslie from Pink Stripey Socks. Today I'm sharing a really easy and unique clay project that's perfect for kids and adults. If you love back to school crafts or summer boredom busters, this is a fun idea that everyone is going to love.
Have you ever made clay covered pens? My son and I recently made a batch and loved the results. The marbled pens turned out really beautiful. It's a great way to use up those clay scraps you have no idea what to do with.
We're going to keep ours, but these DIY pens would certainly make special gifts for teachers, friends, or relatives!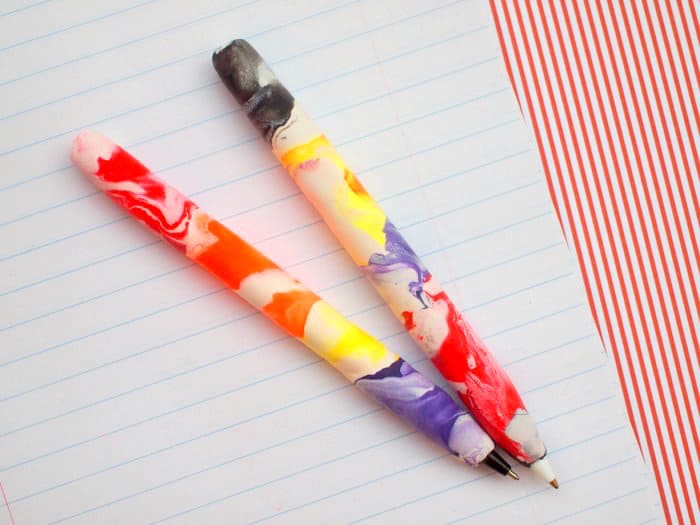 DIY Pens with Clay
Here are the materials needed to make this project:
Sculpey Clay
Pens
Baking Pan
Aluminum Foil
Let's make some clay covered DIY pens!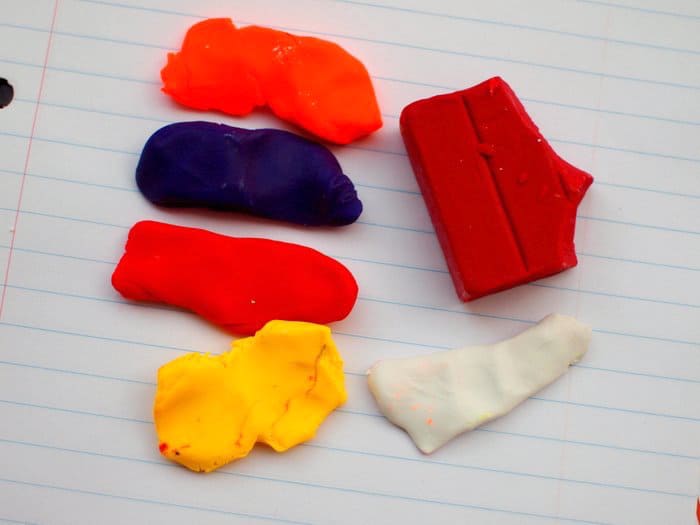 Step 1: Roll your clay around in your hands to make it pliable and soft. (This was hard for my 5 year old to do, so I helped him out.)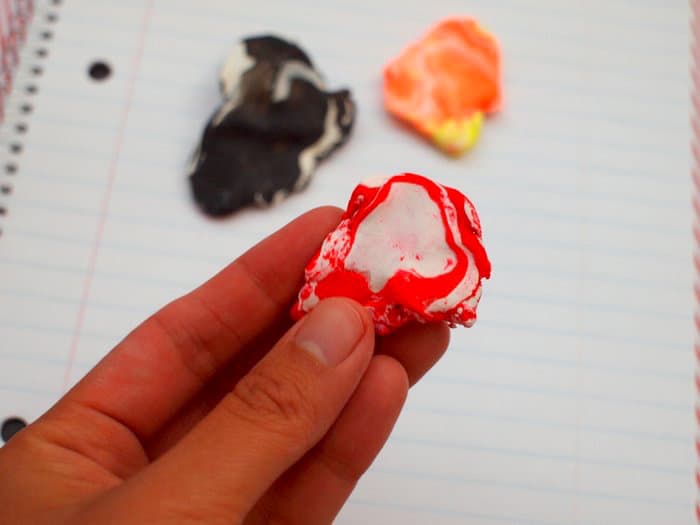 Step 2: Blend two or more colors of clay together to create a beautiful marbled effect.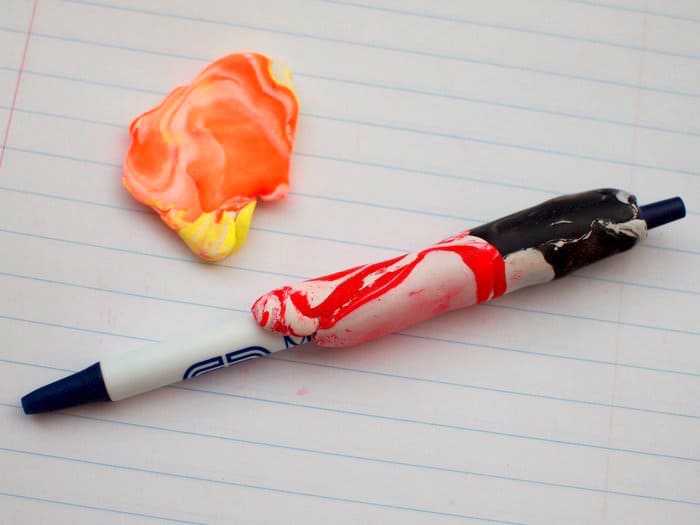 Step 3: Cover your pen by wrapping flattened pieces of clay bit by bit over it. (We rolled the pen on the table and between our hands to make it less lumpy.)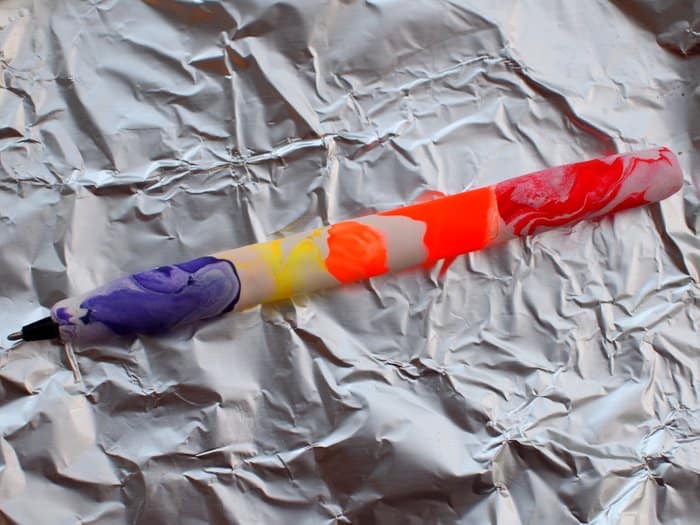 Step 4: Once you've covered your pen, place it onto a foil covered baking sheet. Bake it according to the directions on the package.
Once it's finished baking, wait till your pens cool. Then, they should be ready to use. Writing is definitely more fun when you're using these one-of-a-kind pens.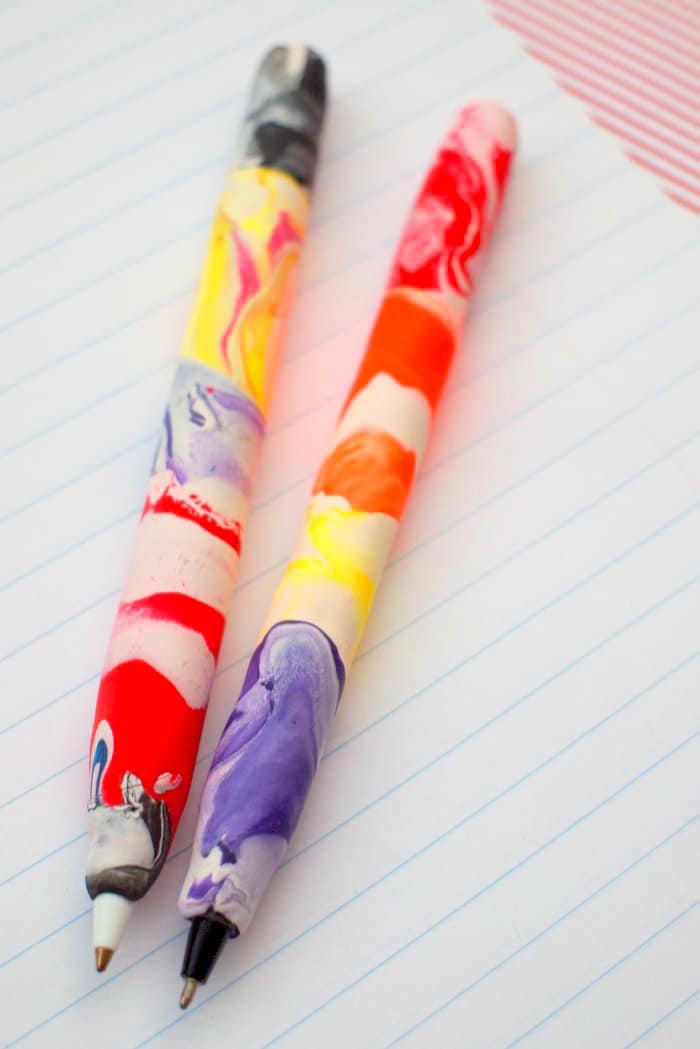 I hope you enjoy making these with your kiddos too! Please check out my blog, Pink Stripey Socks for more easy and modern family friendly crafts. I'd also love for you to check out these other craft ideas:
Happy making, friends!