Learn how to make these simple and beautiful DIY wedding centerpieces in a matter of minutes. Just a few steps and you're done. So budget friendly!
Skills Required: None. These wedding centerpieces on a budget are perfect for anyone – even if you've never crafted before. I promise you can do it!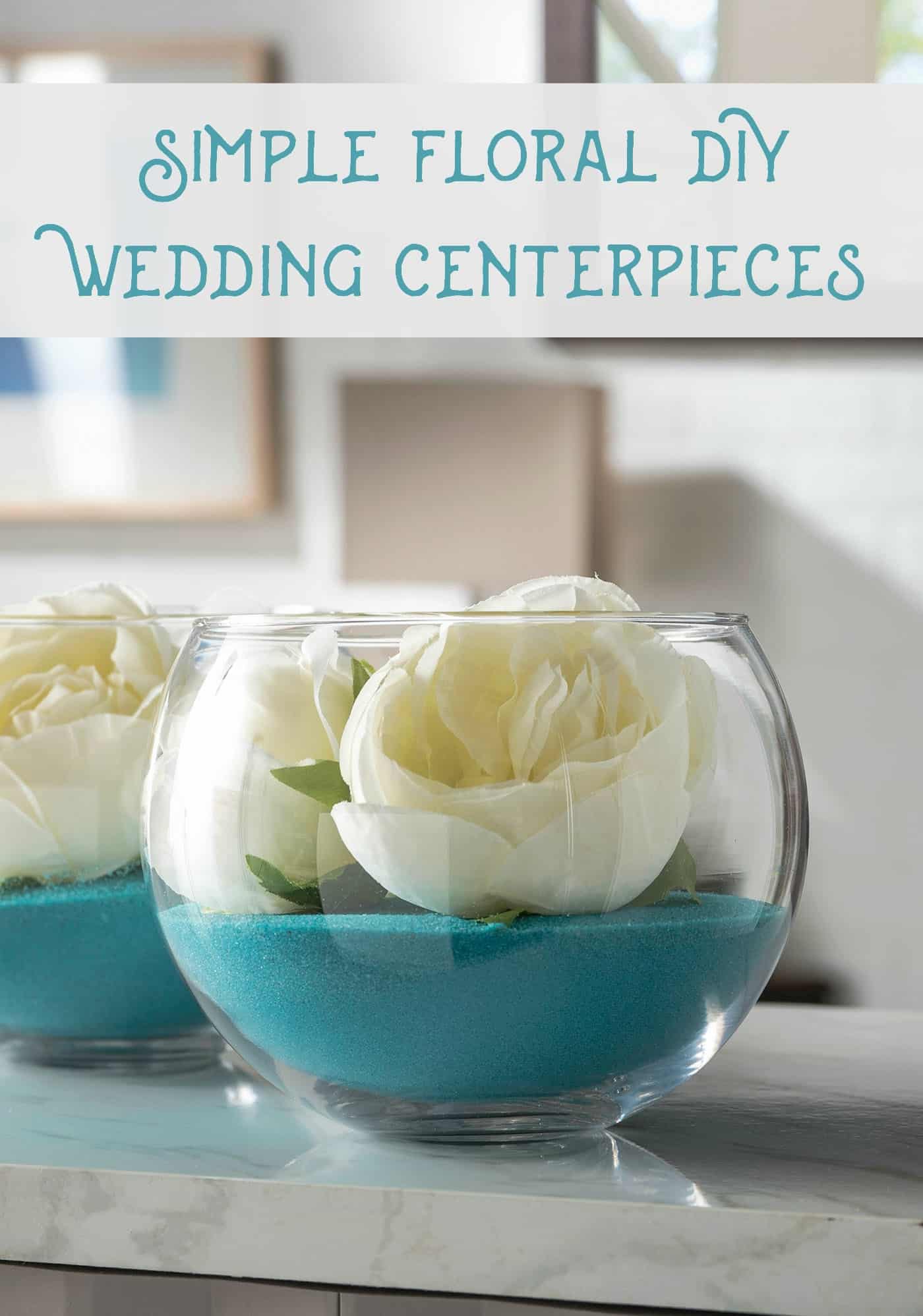 I have a good friend getting married in just a few months, and of course, I've been recruited to help her. And I'm not sure if you know this (you probably already do), but lots of stuff for weddings is REALLY expensive.
Actually all of it. So one thing my friend decided she wanted to do herself was table decor – and as a result, we made these simple DIY wedding centerpieces.
This wedding centerpiece idea couldn't be any simpler. I will confess though, there was one thing I wasn't sure about – fake flowers. It turns out that faux flowers are WAY better than they used to be!
We found some pretty white/cream ones at Michaels – they have a great floral section. I find most of the craft stores do pretty well when it comes to fake flowers, so don't be afraid. I know you'll find something you love!
Here's how to make these easy centerpieces.
Wedding Centerpieces on a Budget
Gather These Supplies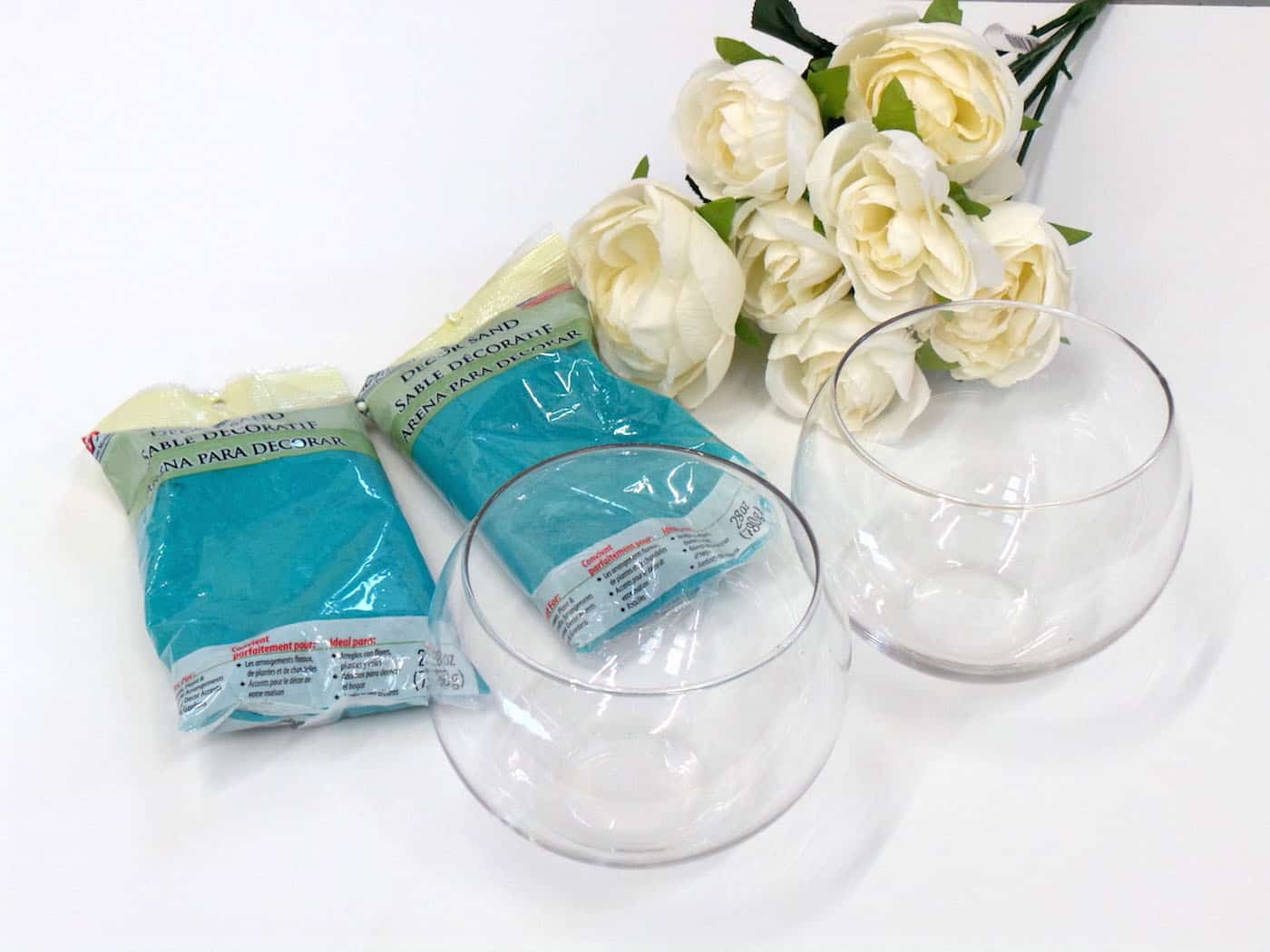 Each centerpiece requires one glass bubble bowl, one bag of sand, and three – four faux flowers.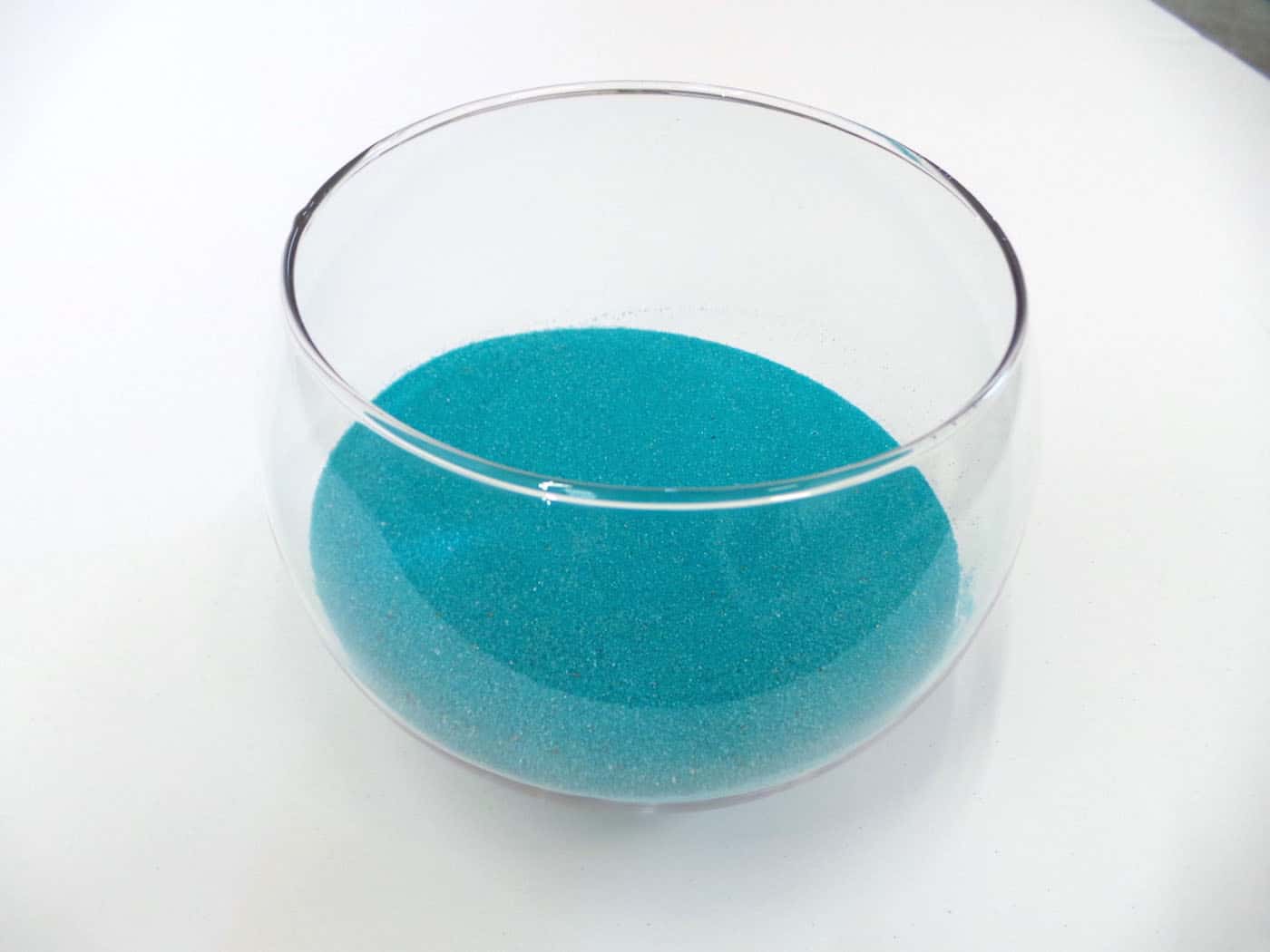 Wash your bowl (with gentle cleanser or glass cleaner) and dry thoroughly. Add one bag of sand and even it out by slowly shaking/tilting the bowl from side to side.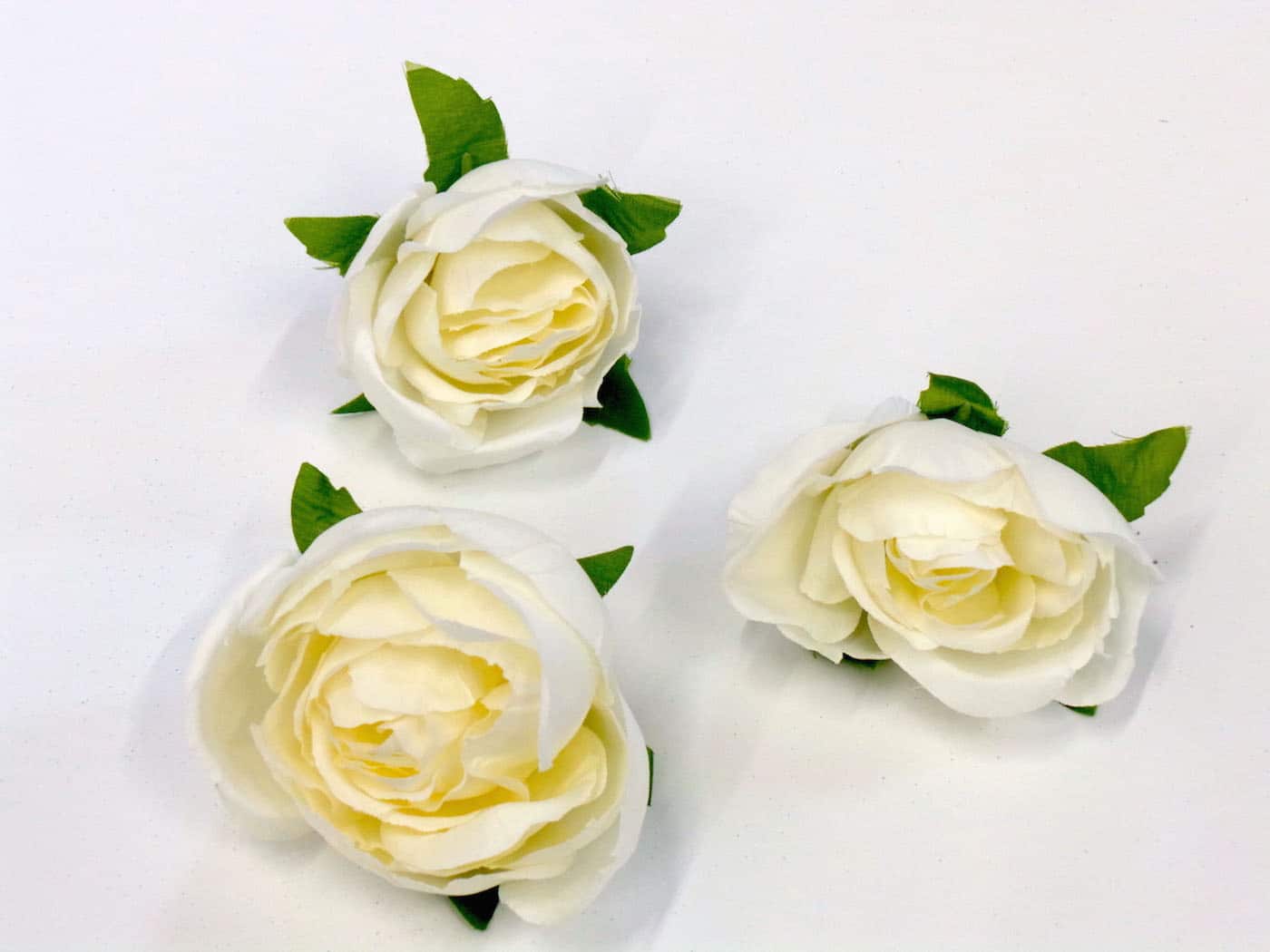 Pull your faux flowers (or cut) from the stems, then place three to four in each bowl. That's it, you're done!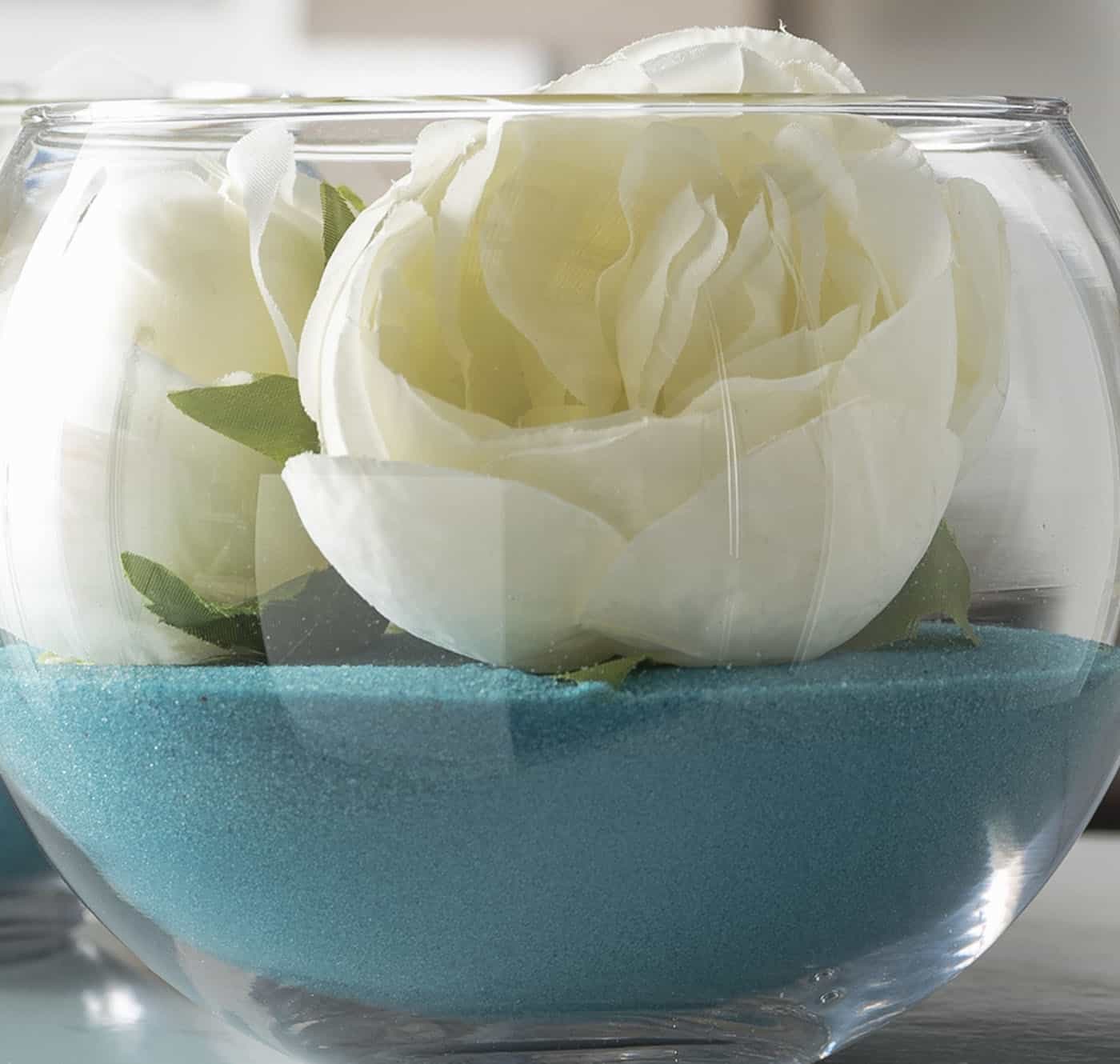 Aren't these pretty? I kind of love them.
You could use this idea for any party, really.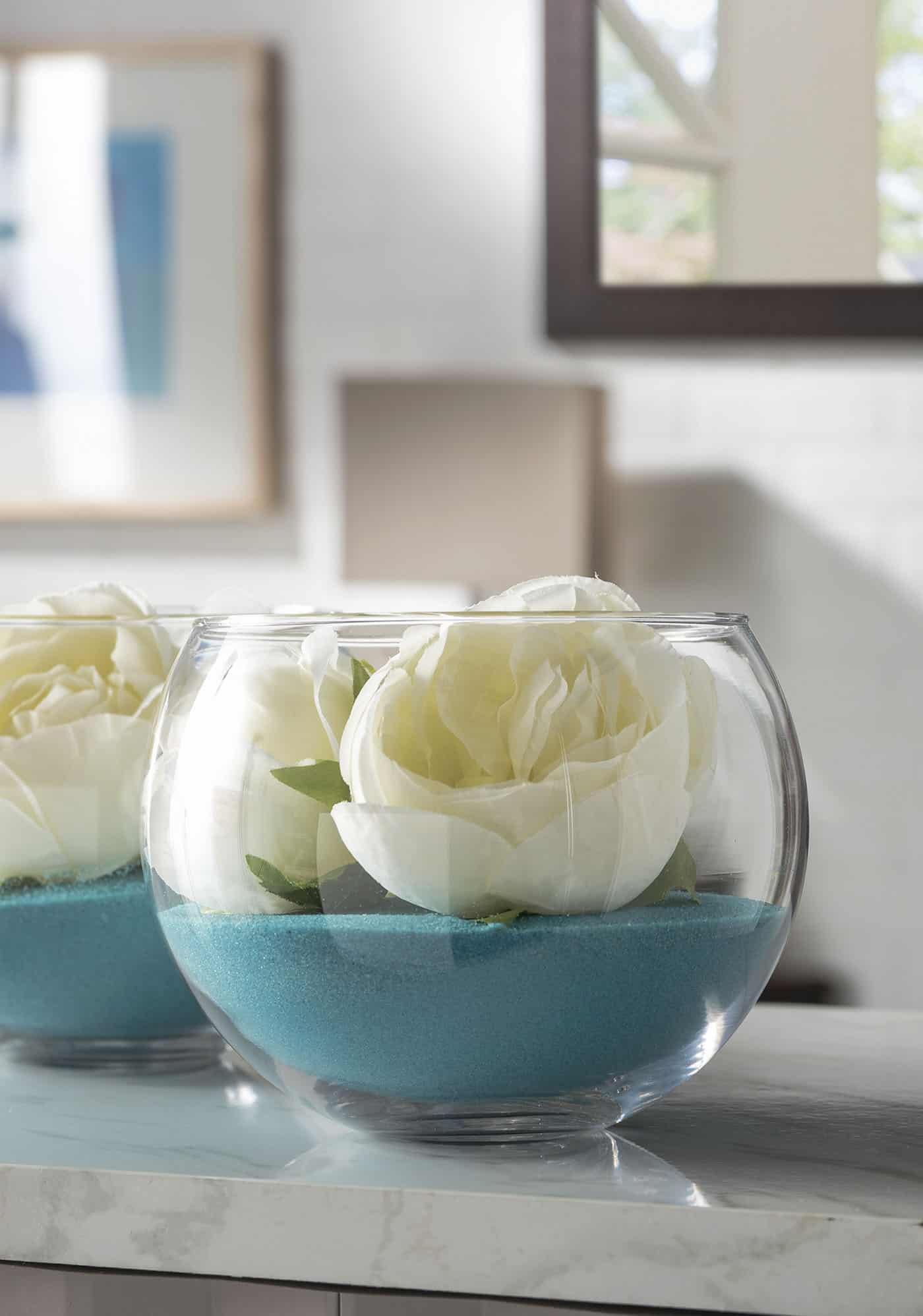 And once the party is done, all the goodies are yours to reuse, unlike most of the wedding stuff that you rent. And they are so pretty!
What do you think of these DIY wedding centerpieces on a budget? And wouldn't it be fun to mix colors of sand and colors of flowers? I have so many ideas beyond what you see here! I hope you'll try this too and let me know what you think in the comments.
If you're looking for something with a bit more "oomph," I suggest you take a look at our glowing wedding centerpieces – they take this faux flower idea to the next level! Enjoy: