These accordion paper flowers are so easy to make that even a child can do it – pick bright, bold origami patterns to make them really stand out!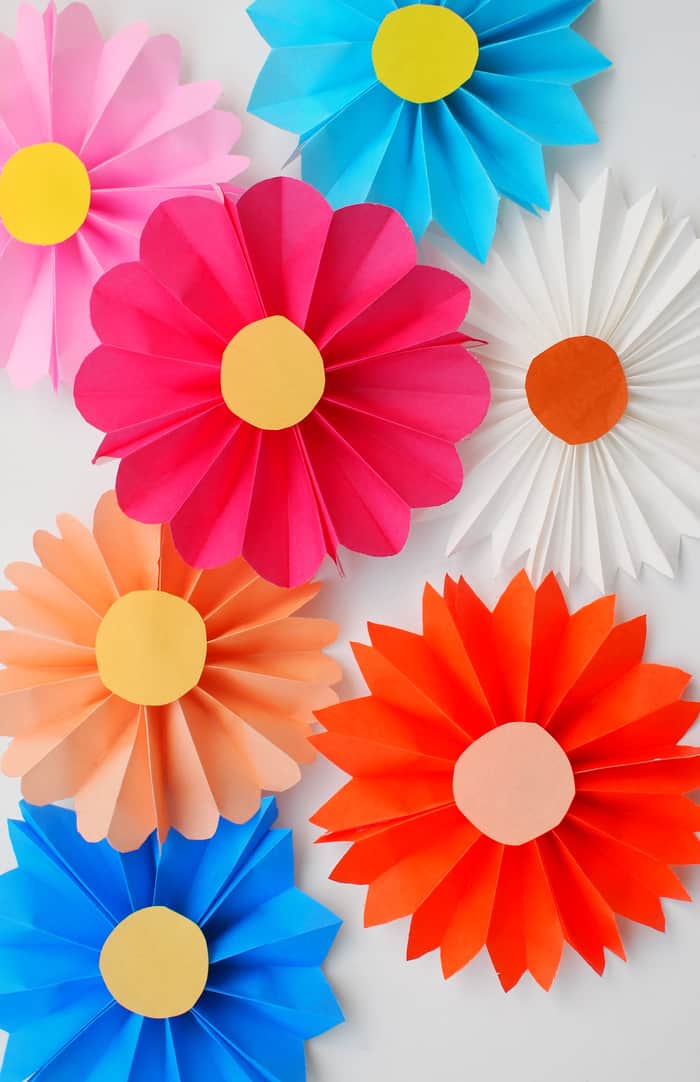 Anyone else enjoying the lovely spring weather? I love seeing all the flowers blooming in our neighborhood. It's such a colorful, hopeful time of the year! Hi! I'm Leslie from Pink Stripey Socks and today I'm sharing these colorful and modern accordion folded paper flowers. They are so gorgeous and easy-to-make too!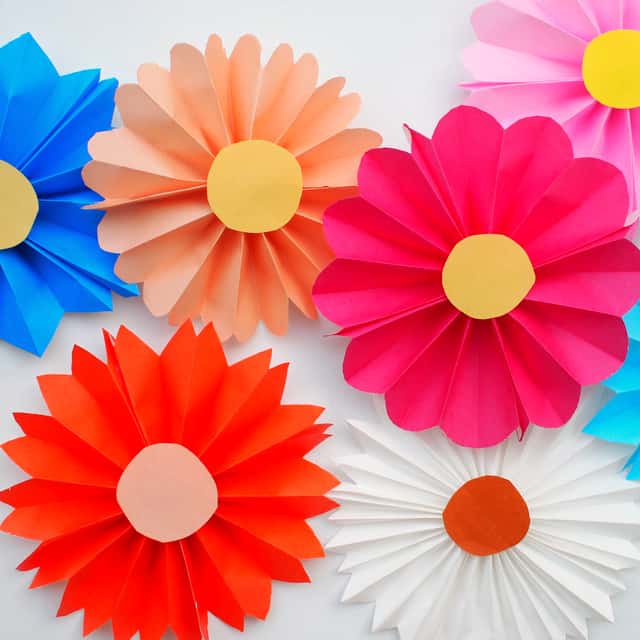 Accordion Paper Flowers
Here are the materials you'll need:
Origami Paper
Scissors
Stapler
Double-sided Tape
Yarn (Optional)
Hole Punch (Optional)
Got your materials? Great! Let's Make Some Accordion Flowers!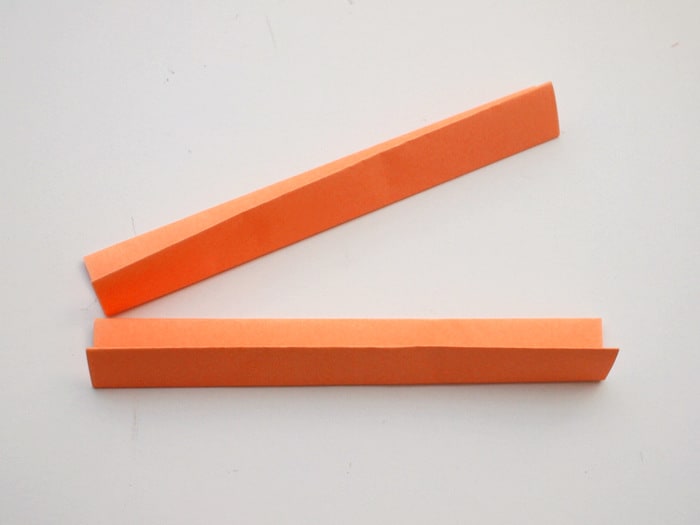 Step 1: Grab 2 sheets of same-colored origami paper.
Step 2: Fold each paper in half once. Then in half again. And then in half again. You will be folding in a half a total of three times. Do the same with the other sheet. (Note: You can always fold it in half again. You'll just get thinner pleats. Just make sure you do the same number of folds for each sheet. )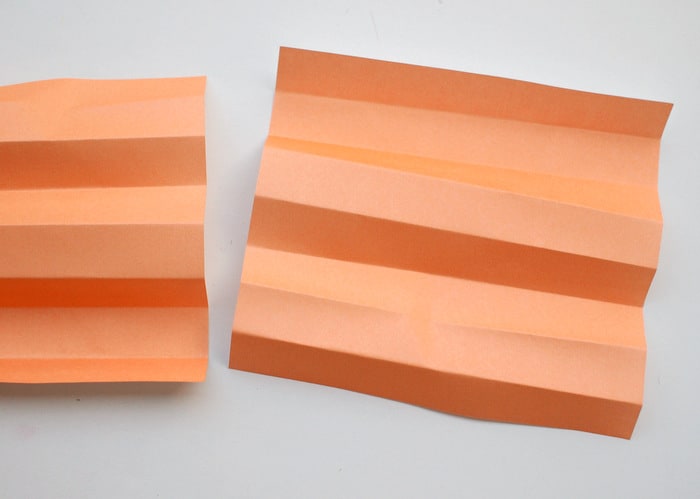 Step 3: Unfold your sheets of paper.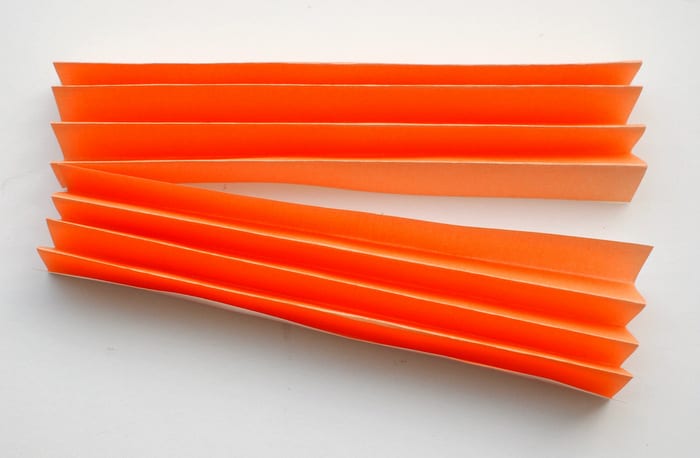 Step 4: Now accordion fold each origami sheet. Use your creases as guidelines.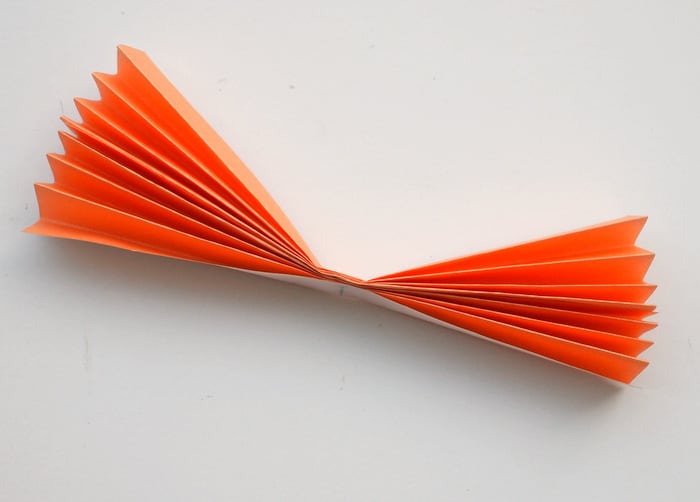 Step 5: Fold both folded origami sheets in half. Then, staple them together in the middle.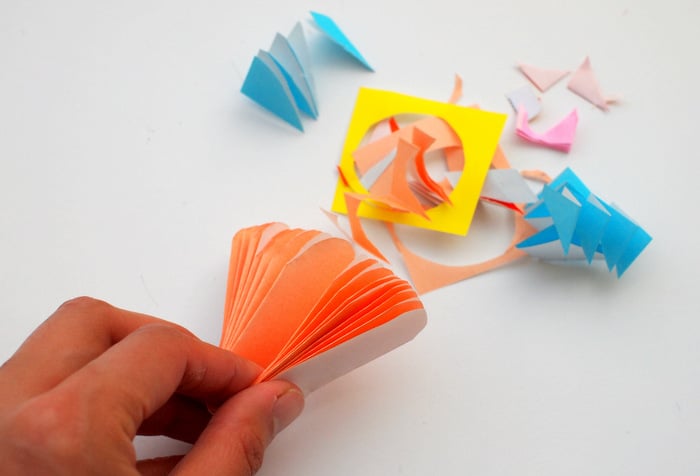 Step 6: Fold your accordion folded origami in half and trim the ends. (You can cut slants or curves – each will result in different looking petals.)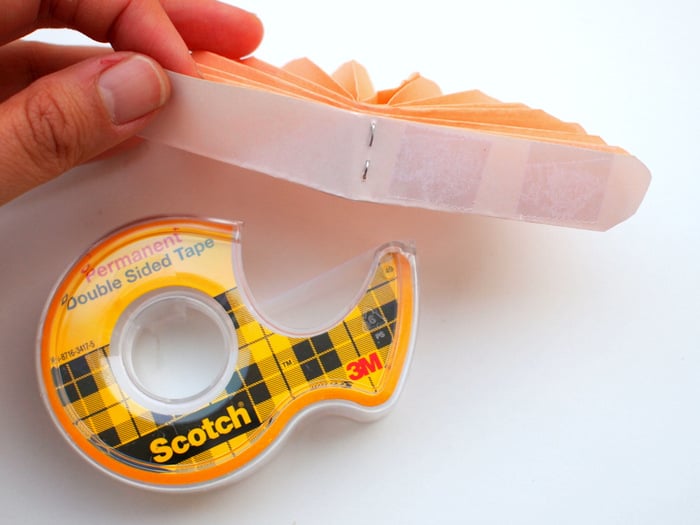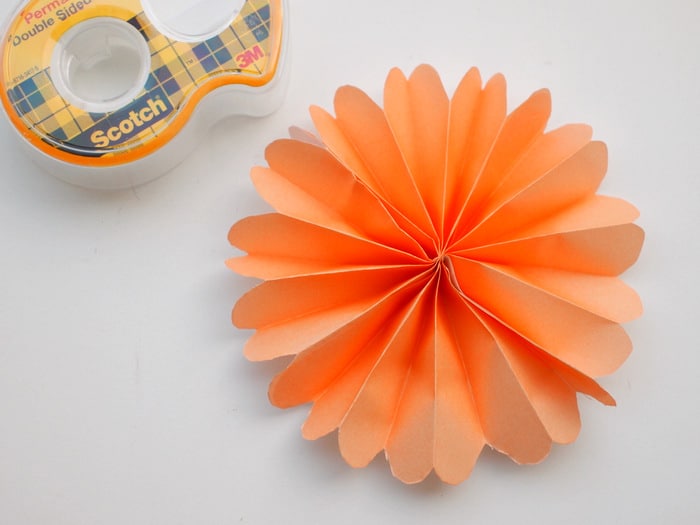 Step 7: Grab your double-sided tape and begin taping the folded origami paper together. Your flower will soon begin taking shape!
Step 8: Cut out some circles and tape them to the middle of your flowers.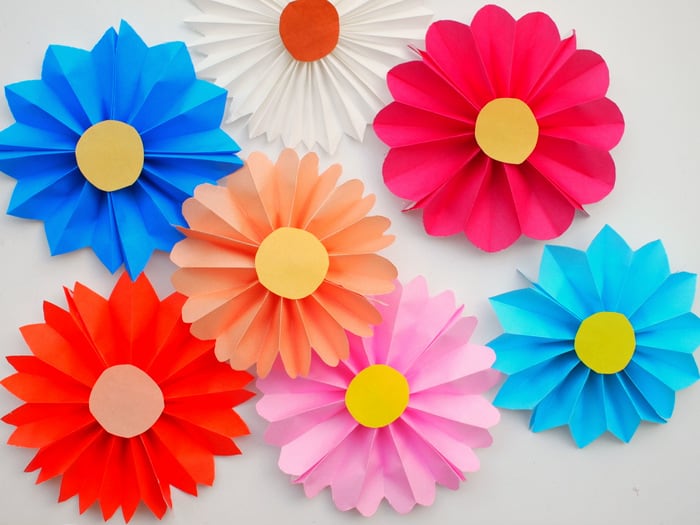 Tada! Enjoy your beautiful indoor paper garden! Tape them to the wall, or hole punch them and string them up to make a lovely spring garland!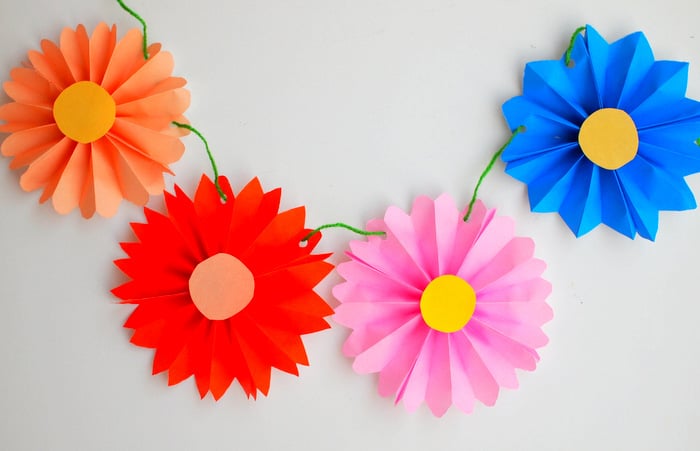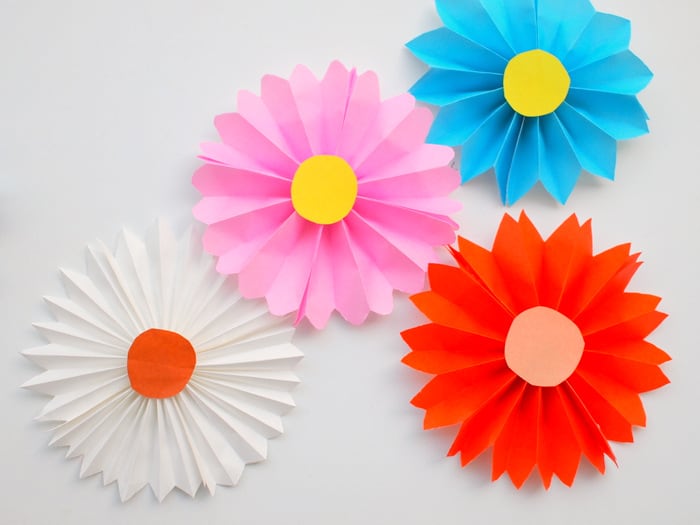 Hope you have fun making these colorful and beautiful paper flowers! Check out my blog, Pink Stripey Socks for more easy, kid-friendly spring crafts!