Celebrate the start of spring with these 30 easy and cute flower crafts every child will enjoy! Paper, beads, yarn and jewelry—there is something for everyone.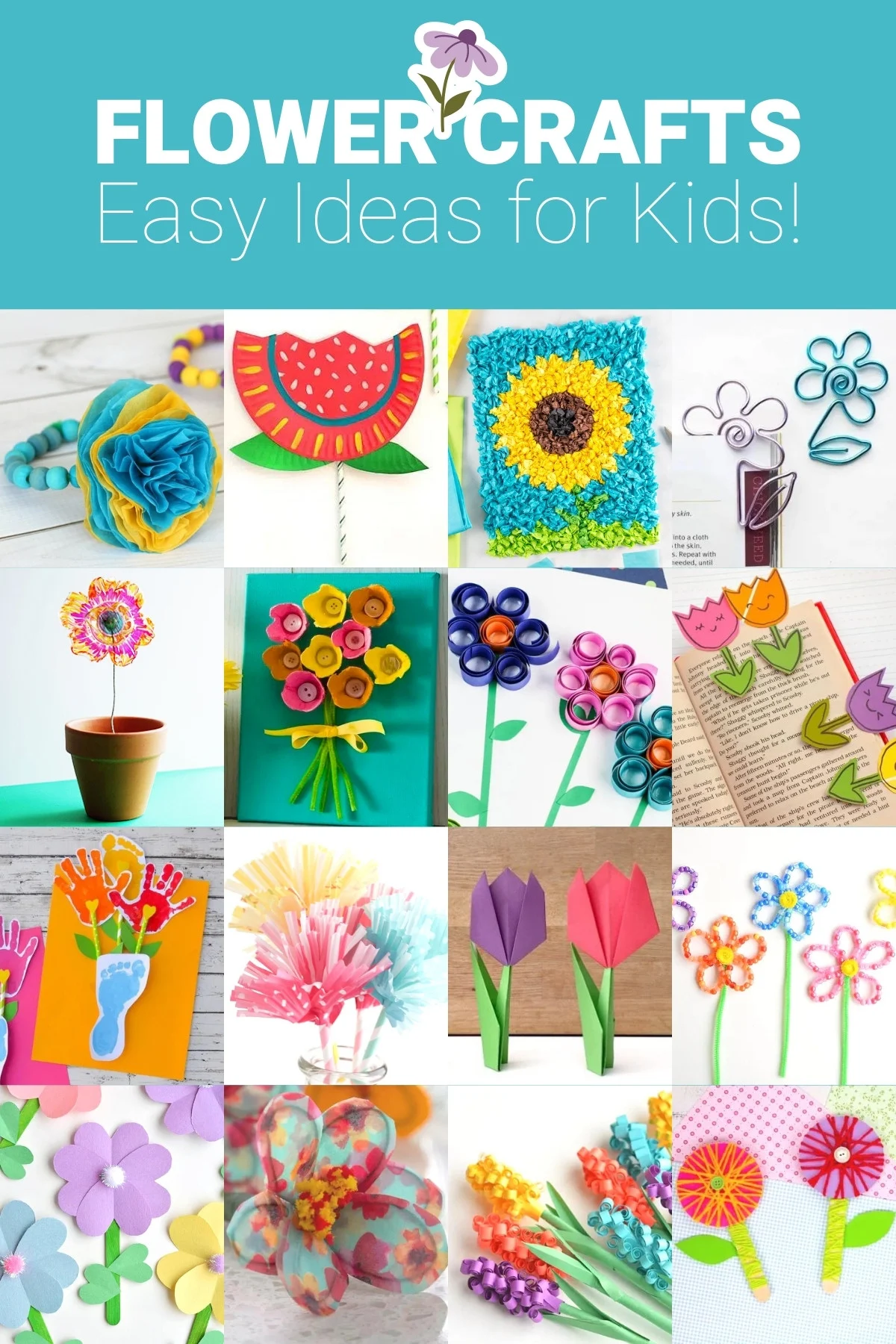 As the weather gets warmer for spring, gardens begin to grow, butterflies start to appear and of course, flowers get ready to bloom.
This is why flower crafts are such a great way to observe the change from winter to spring. Kids can have fun creating beautiful crafts that decorate their rooms and bring the outdoor feeling inside!
For this list, I decided to concentrate on projects that use craft supplies to create flowers. This means that you will probably be able to do these crafts by raiding your craft closet and recycling bin.
No need to make lengthy (and costly) trips to the store for supplies or to venture out to the garden to pick flowers to create your crafts.
Okay, let's get started. Go ahead, scroll down and get ready for your house to be filled with faux flowers to celebrate the beginning of the spring season!
You're going to love these kids craft ideas (and let me know what you think in the comments.)
Flower Crafts
Celebrate the start of spring with these 30 easy and cute crafts with a floral theme that every child will enjoy!
---
Did you enjoy these easy flower themed crafts? I'd love it if you could share this post using the buttons below! Then check out these other popular craft ideas for kids: