Looking for a creative craft for your kids? Check out these pipe cleaner crafts for kids of all ages — toddlers to teens! Even adults will find some fun chenille stem crafts on this list.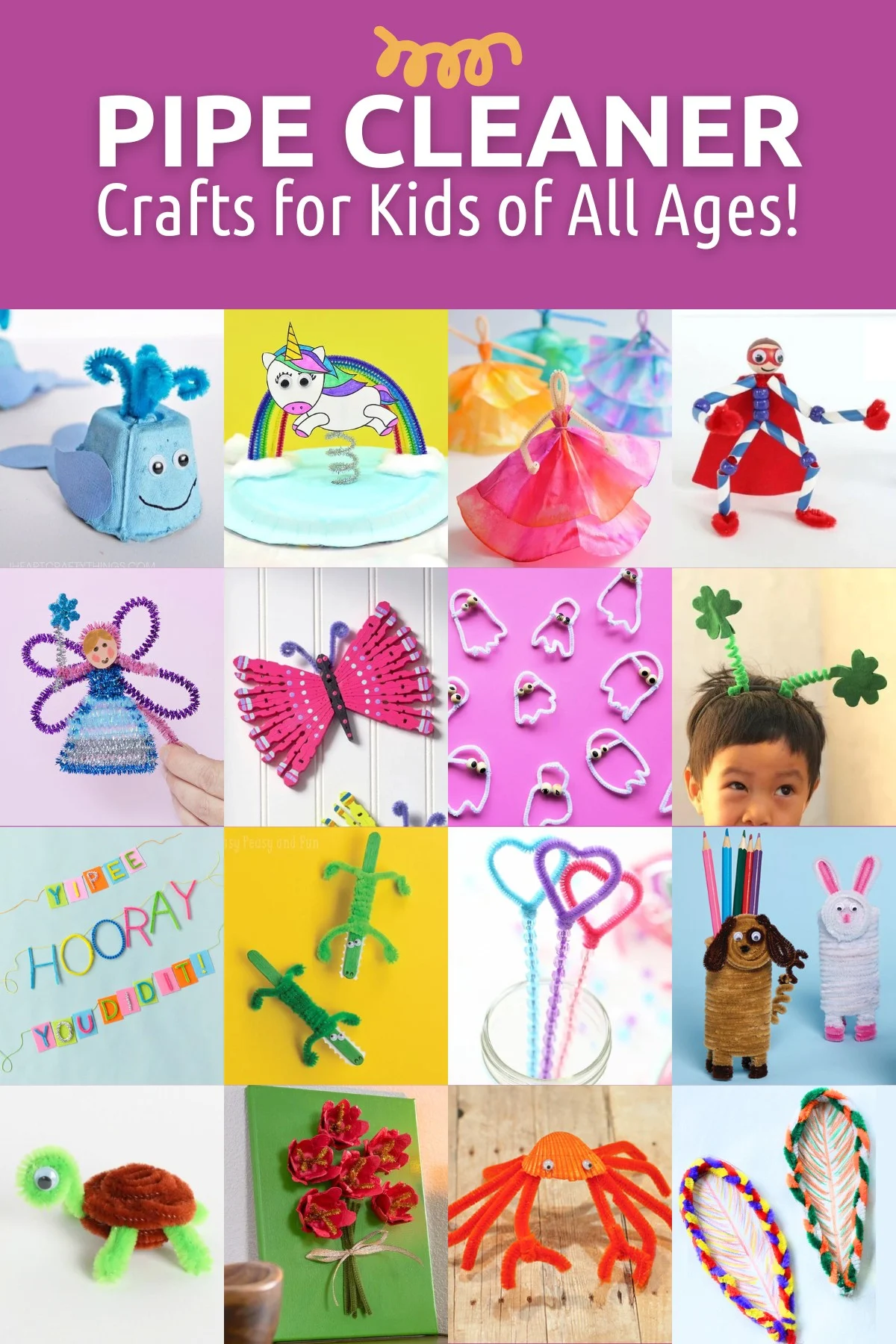 Why should you have pipe cleaners in your craft closet?
Pipe cleaners, also known as chenille stems, are a popular crafting material for kids of all ages:
Little ones like the variety of bright colors and the fun fuzzy feeling.
They come in different styles (like glitter), sizes and shapes (like bumpy)!
All kids find them easy to shape, bend, and twist, making them perfect for creating detailed designs.
They are relatively inexpensive and can be found in many craft stores, which makes them accessible for all levels of crafting.
There are easy crafts you can make only using pipe cleaners! Not needing other supplies is a huge bonus.
So, make sure your craft supplies include pipe cleaners and your kids will be able to make all sorts of fun and colorful craft projects. Here are 50 creative pipe cleaner crafts you and your kids will enjoy making:
Pipe Cleaner Crafts
Here are 50 pipe cleaner crafts — fuzzy, colorful and creative crafts for kids of all ages!
---
Will you be keeping pipe cleaners to your craft closet? Let me know in the comments below and then check out these other fun crafts for kids using common craft supplies: