Get great ideas for star crafts and activities kids will love! These easy projects include origami, paper stars, lights, ornaments, and more.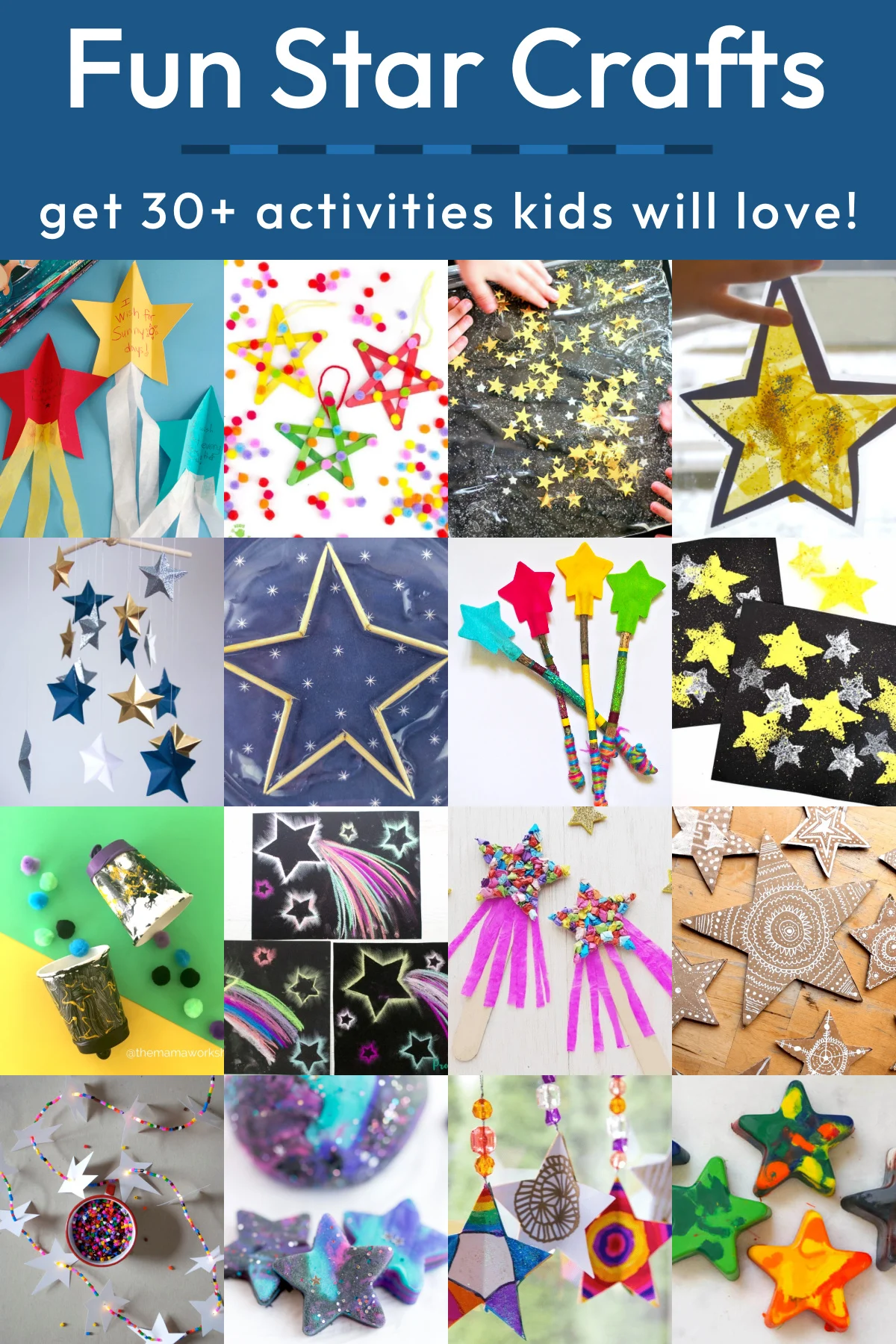 I shared a post about Christmas crafts late last year – more specifically it was star Christmas crafts. In that post I presented a collection of ideas for the holiday season, with lots of glitter and sparkle and lights.
And you loved it.
In the original post I mentioned how one of my favorite holiday gifts ever was a silver star bracelet from my parents when I was ten years old. But I also talked about the meaning that stars have to me:
"Stars actually mean more to me than just a bracelet. I love them as a symbol. Stars are magical and inspiring. They are divine protection, hope, and new beginnings. Different cultures have different meanings for them, but I have yet to see one that isn't positive."
I'm definitely not the only one that feels that way. It turns out everyone loves stars! And if you're here, you probably do too.
So now that you're here, I've got 30+ star crafts and activities for you to check out! Perfect for children and also for adults to do with them.
There are a lot of ideas here, and you'll find something whether you have a toddler, preschooler, kindergarten, or elementary age child. A lot of these star activities can be modified to make them a little bit harder or easier.
You can also leave me a comment if you need any suggestions.
In the meantime, enjoy these ideas, and let me know you favorites! Or if I missed something, I want to hear that too. Happy crafting!
Star Crafts
Kids love star craft ideas! Learn how to make these projects below, for a variety of ages from toddler to preschool to elementary.
---
If you enjoyed these star craft ideas, let me know in the comments! I'd also love for you to check out these other posts: