Do your kids love animals and being creative? Combine their two favorite activities with these 35 fun animal crafts perfect for kids!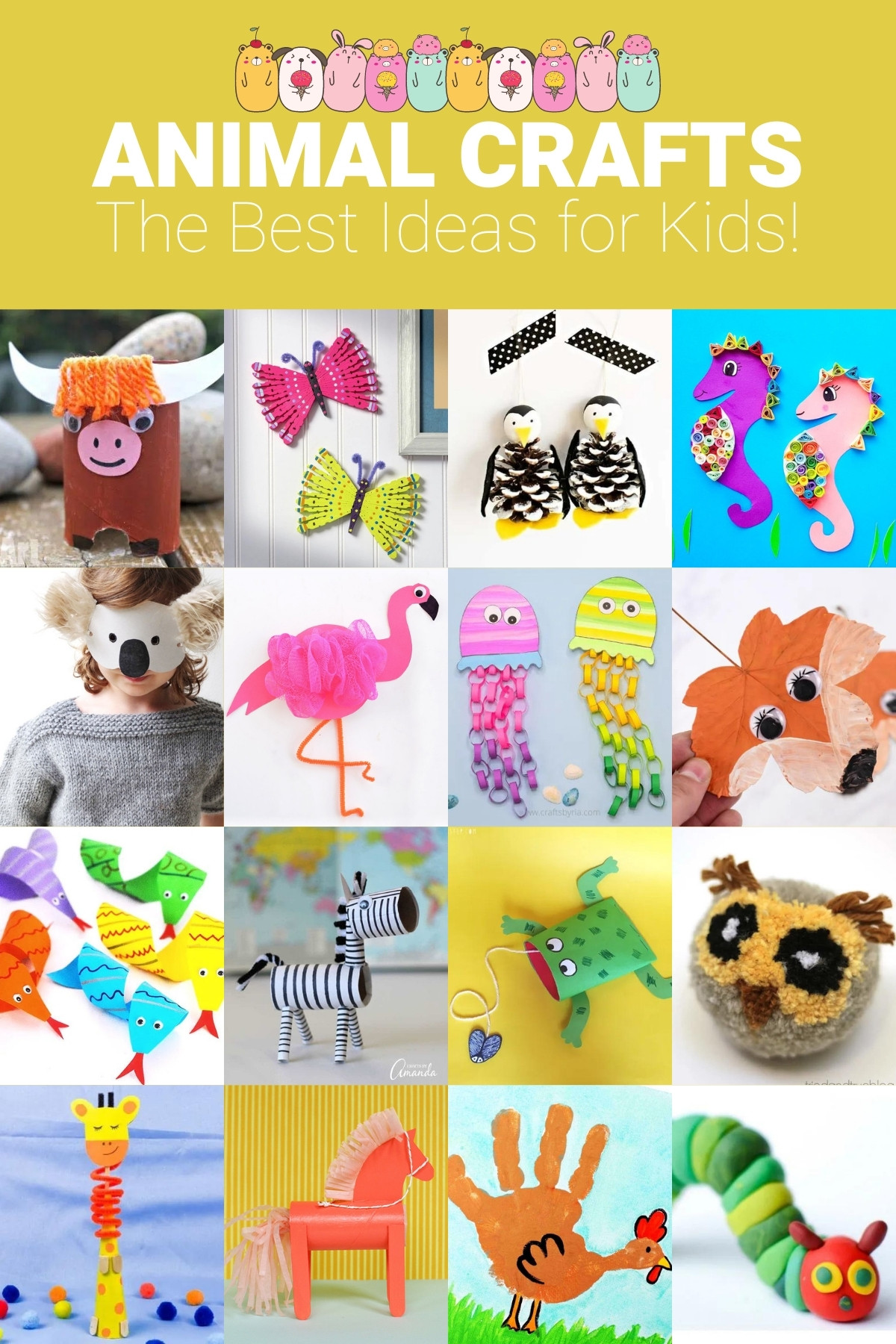 I love animals! I'm sure you've noticed with my previous lists of dog, cat, shark, and butterfly crafts for kids of all ages. However, I realized recently that I've never created a list of crafts with multiple animals — until now! Your children are going to go wild for these craft projects..
The creative ideas I've found are great indoor projects to make with your kids. I've included various animals including farm animals, sea creatures, and even insects!
You won't need a ton of supplies for most of these projects. There are ones using recycled materials, construction paper, paint, and other common craft supplies you may already have on hand.
You can also use these ideas as inspiration to help your kids turn their favorite animals into easy art projects. Go ahead, scroll down and check out all of the fun animal craft ideas I've found. Then let me know what you think in the comments!
Animal Crafts
Your kids are going to love these animal themed crafts, perfect for children of all ages! Great ideas for preschool, kindergarten, elementary, and more.
---
Did you like these animal craft ideas? I'd love it if you could share this post using the buttons below. Then check out these other popular crafts for kids: