This is the ultimate guide to coloring for adults! Get recommended adult coloring supplies like marker and pencil product reviews, basic instructions and tips, picks for coloring books, and more.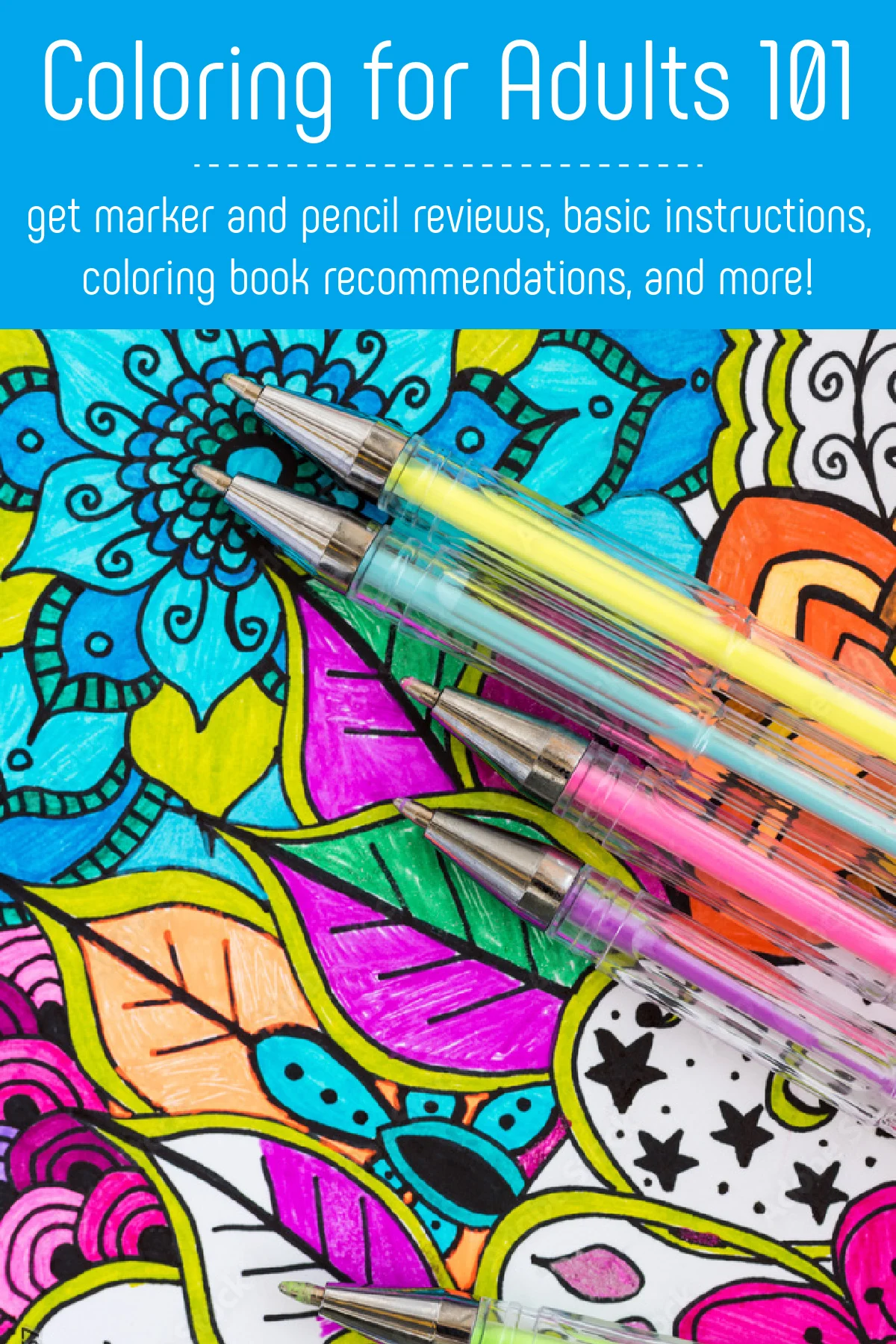 So you want to start adult coloring, do you? Perhaps you remember doing it as a child and loving it . . . or you're just looking for a little hand drawn stress relief.
Well, I want you to know that I'm here to support you! I've recently jumped on the bandwagon too, and I'm excited to share everything I know about coloring for adults.
Adult Coloring
This guide includes where to start, supplies, basic techniques, coloring book recommendations, and more! I've also developed two other posts in case you are interested: top 20 adult coloring books and 100+ free coloring pages. But before you do that, keep reading to get the skinny.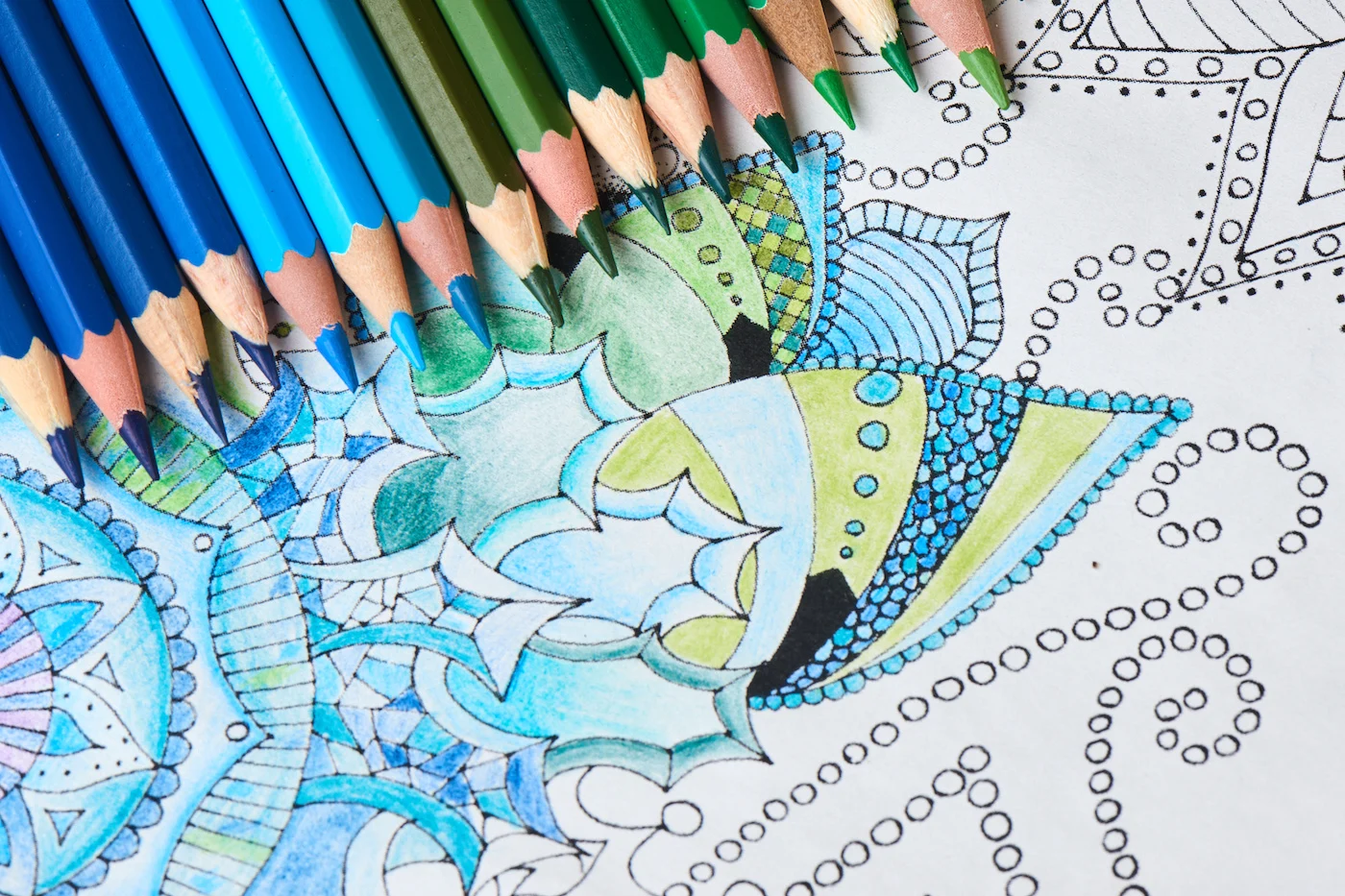 Where to Start with Coloring for Adults
If you want to get into adult coloring, you're going to need two things:
Something to color
Something to color with
Let's start with the easy part first: something to color.
Adult Coloring Pages
You'll quickly see that finding free coloring pages is simple. First of all, I've pulled together a collection of over 100 free coloring pages that you'll definitely want to check out. There's a little something for everyone in every category!
Other options? Click here to get access to umpteen million coloring pages on Pinterest, 99% of them for free. You'll have to do a little clicking-through on various posts to find your favorites, but it's well worth it if you don't want to spend any money.
Note: If you want to print the pages, use a heavy weight, quality paper.
Adult Coloring Books
You can stick with free pages if you choose, but the next natural step for me in adult coloring was to move into coloring books. This includes both printed books and e-books that you would purchase online and print yourself.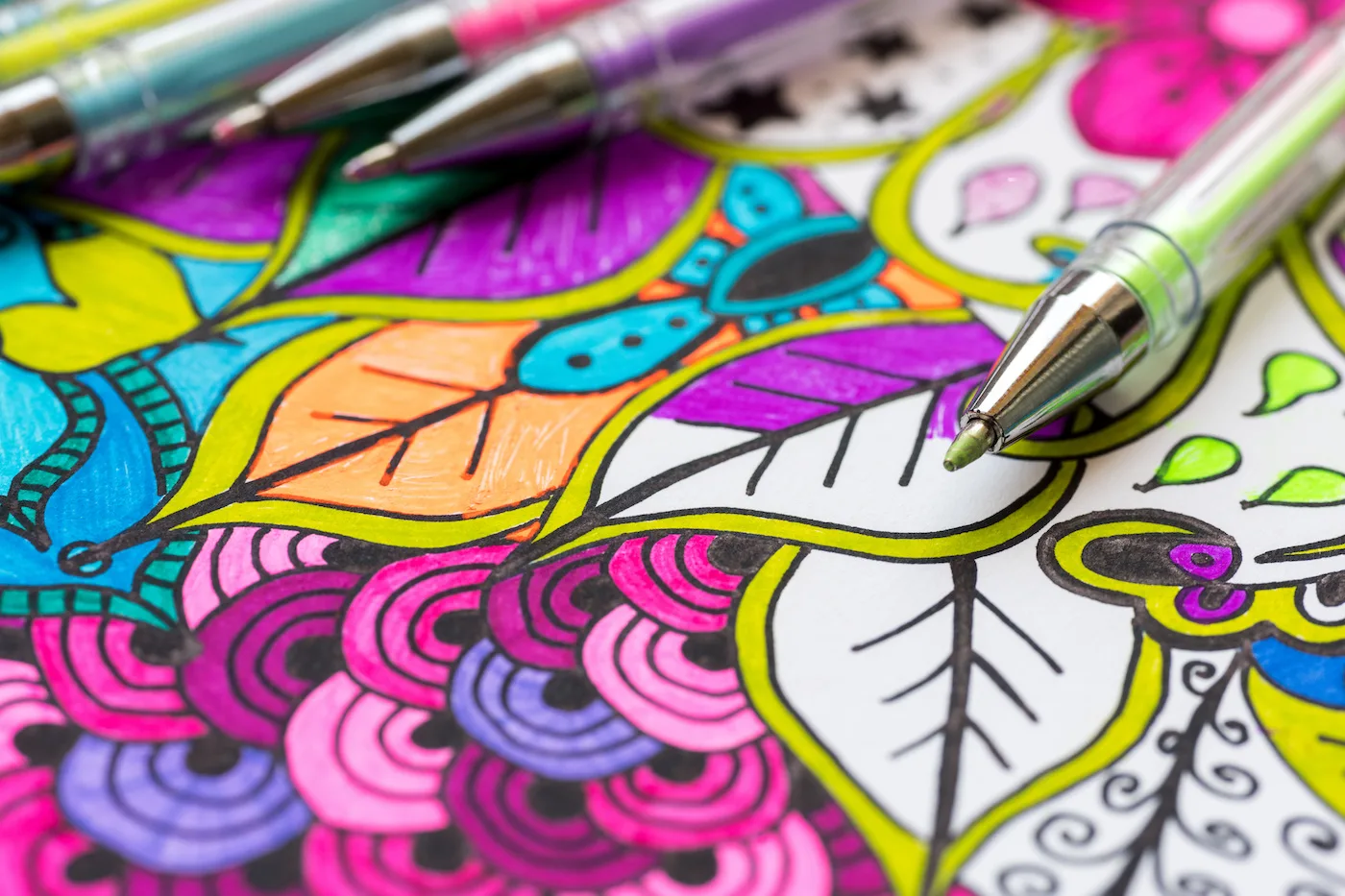 I obviously haven't tried every coloring book under the sun, but I wanted to share with you some of my favorites. These have all been purchased personally by me, and though I have not colored every page, I've tried them enough to know if they are fun or not, and if I like the art. I can say "yes" for all of these books. Here are my recommendations:
I LOVE pretty much all of the Just Add Color series and the Design Originals. I feel like you can't go wrong.
Now that you've picked your coloring pages and/or books, the next obvious step is to find something to color with. And this is where I have you completely covered.
Adult Coloring Tools
When I first started adult coloring recently after about 30 years, I had no idea what pens, markers, pencils, or crayons to purchase. I was sure there had been some technology changes in this time frame, so I decided to take the plunge and do a favor for myself and everyone reading. I chose a bunch of pens, markers, pencils, and crayons and decided to test them.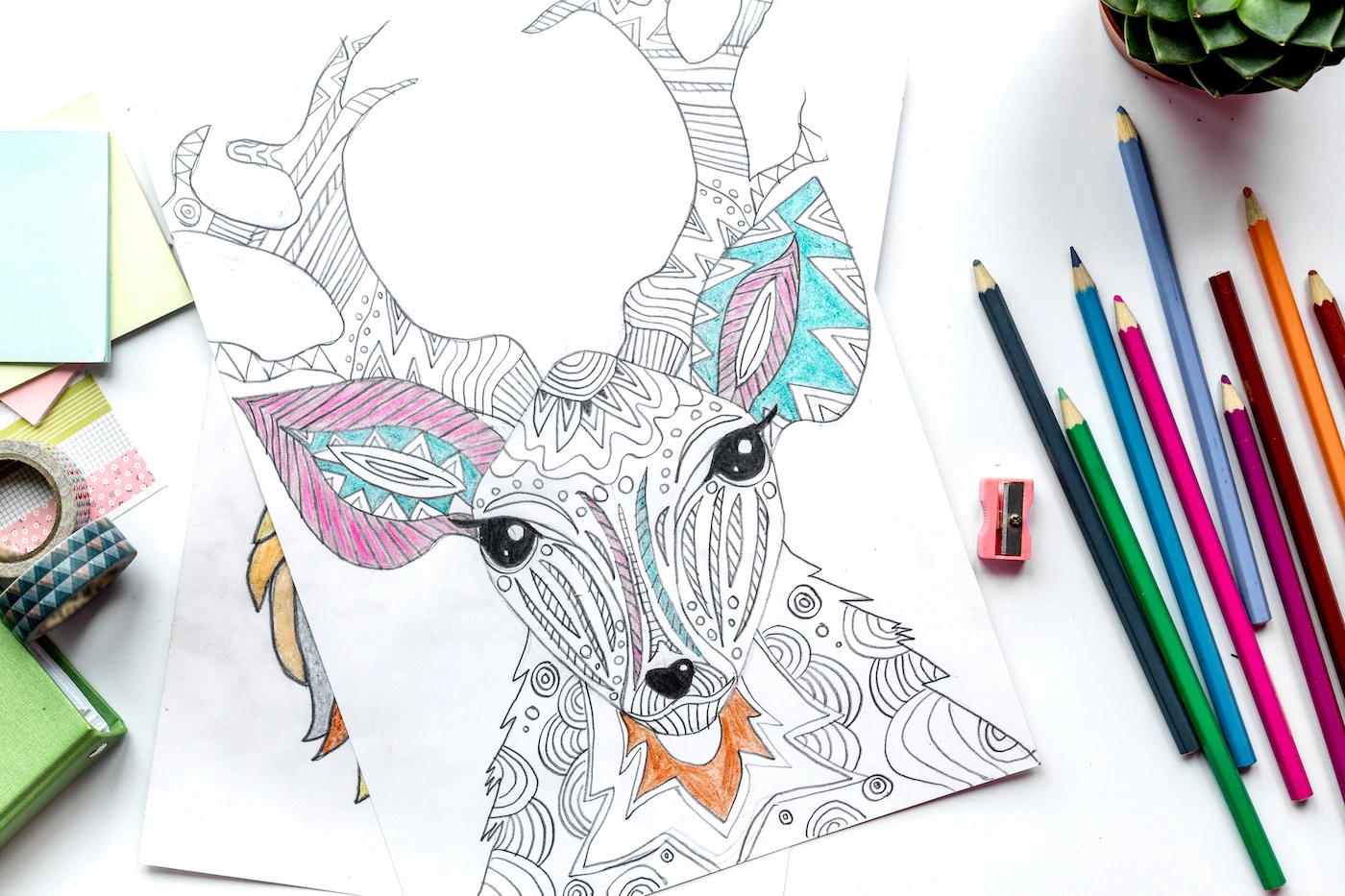 My reviews are below, but let me say up front that if you are going to just do basic coloring and don't want to get too crazy, I'd go with pencils. If you are wanting to play with some advanced techniques or detail work, I'd go with one set of pencils AND one set of markers. Then of course you can throw in pens, crayons, lead pencils, and more.
What do I do? I use a few sets of pencils/pens and one set of markers. So without further adieu and in alphabetical order (with some generic retail pricing too, which may vary depending on where you shop). This list is divided into four sections – Crayons, Markers, Colored Pencils, and Pens.
Adult Coloring
I reviewed tools to use in coloring for adults and you can see the results below - crayons, pencils, markers, and pens!
---
So you've just read my adult coloring tool reviews . . . but what are my favorites from the above? Right now I'm using:
And let's say you want to buy ONE thing to start coloring for adults? Get these!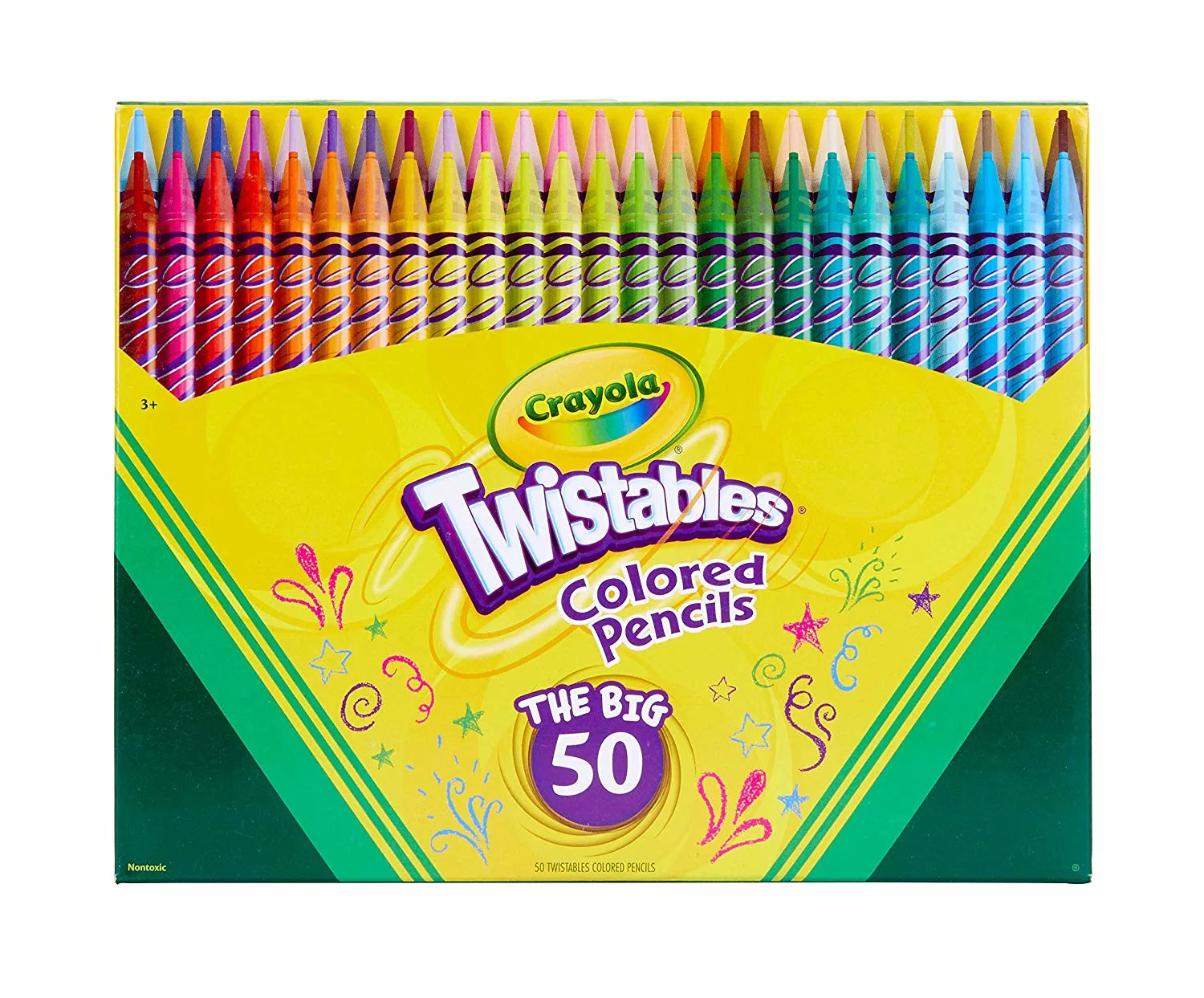 The Crayola Twistables win my personal award for the best all around tool in the "coloring for adults" category!
Now that you have your adult coloring tools, you're ready for the next step.
---
Starting to Color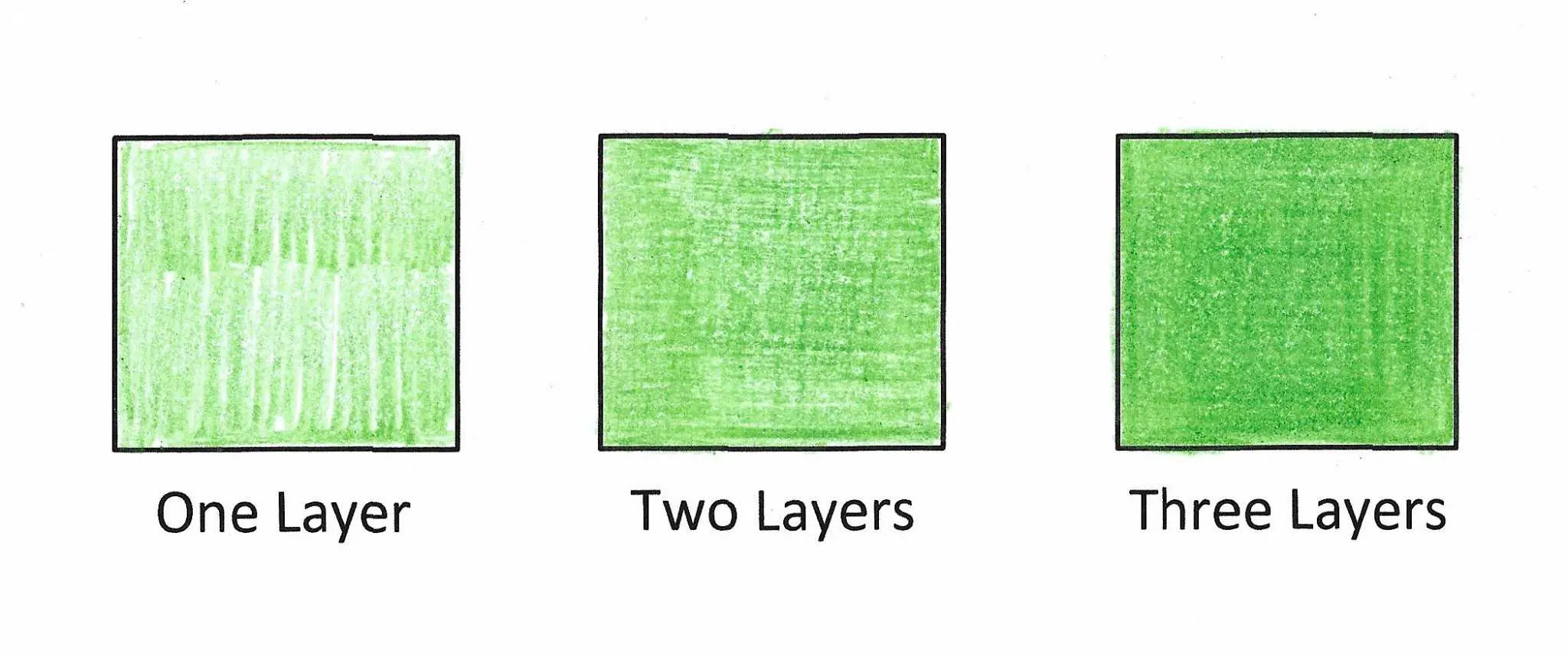 For your first foray into coloring for adults, unless you are really creative/bold/have an art background and are ready to jump in, I recommend just blocking in your design. That means picking something from the tools list above and doing some simple coloring between the lines.
Above you'll see a sample of simple coloring with basic colored pencils – with one layer, two layers, and three layers. Start there – trust me.
I found that when I started adult coloring, I was WAY out of practice; it was difficult for me to stay within the lines at first (which I think was partially getting used to the particular pencils I was using).
I actually used a free coloring page first for this, from my printer, before going to the books. But I quickly realized that I had another challenge too . . .
picking a color palette.
Picking color palettes for anything is not easy – I've watched professionals spend hours doing it. Therefore I recommend making it easier on yourself and just using Design Seeds. You can search based on the colors you like. A few other options: 1) browse my Color Palettes Pinterest board and/or 2) refer to Angie's color palettes that she's put together with Copic markers (I really like them).
Spend a bit of time just doing some straightforward coloring, and then you'll be able to move on in your adult coloring journey.
Coloring Tips
Practice. Do it frequently because it's like anything else – the more you do it, the better you'll get.
Work from the outside, in. I find if I color around the edges first, I stay in the lines a bit better. If I go wild in the middle I'm more than likely to cross the lines.
Don't press too hard – instead, build up color. You're just going to break the tips of your pencils or crayons if you press too hard. It's not a race!
Keep your pencils and crayons sharp/keep the caps on your markers. Take care of your tools so they last longer . . . and keep them sharp for detail areas.
If you use ink, test it first. Have a separate piece of paper for this purpose. Why should you test it? For bleeding . . . layering . . . and to make sure it's the color you really want. I'm constantly testing markers (and pencils, for that matter) on a separate piece of paper.
Don't follow the rules. The whole point of coloring for adults is to have fun, to relax, and even to start a new hobby. So why would you follow rules? Now is your chance to cut loose! You really can't mess up – and if you feel like you did . . . just turn the page.
You may be satisfied with basic adult coloring forever. You may also eventually feel that you've moved past the basics and you'd like to try something else, and that is where advanced techniques can be very fun.
I'm going to do a post about that soon. In the meantime, I found a board on Pinterest called "Coloring Techniques" that you really should check out – there's a wealth of information.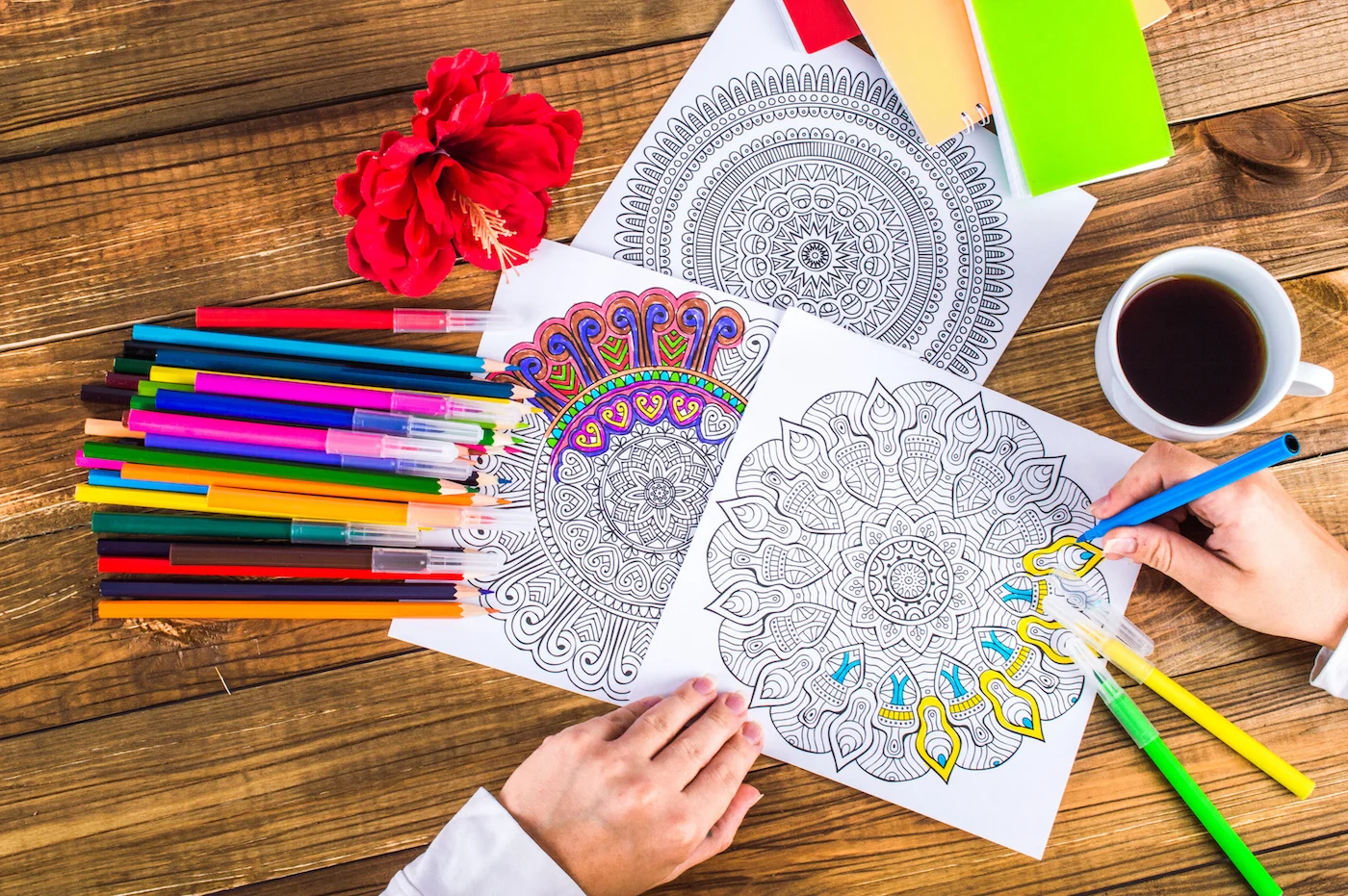 Don't Forget!
I just want to remind you of one thing when it comes to coloring for adults – it's supposed to be fun! There are so many health benefits of adult coloring . . . but I find as adults (and I'm guilty of this) sometimes we're good at turning things that are supposed to be fun into chores.
I encourage you to give yourself time to have fun with it . . . allow yourself to get creative . . . and don't worry about what you are doing. Just do it and let loose. Let coloring be your calm and have a great time!
---
Now I'd love to hear your adult coloring favorites – products, tips, and techniques, in the comments. What have I missed? I will edit the post with your suggestions! And let me know if you are ready to try coloring for adults!