Wondering which adult coloring books should be on your wish list? These are my top 20 – I've owned and tried them all, and these are the "must haves!"
It's no secret that I love adult coloring. So far I've compiled a collection of my favorite (free) adult coloring pages as well as a "101" guide with marker/pencil reviews, basic instructions, and more.
Coloring is an activity that I do on a daily basis, and I find it to be fun, relaxing, and even meditative. If you're hooked too, you know what I mean. And if you've never started, it's time to pick it up today!
Coloring Books for Adults
For months I've been building up a pretty awesome (in my humble opinion) collection of adult coloring books. I've got quite a few.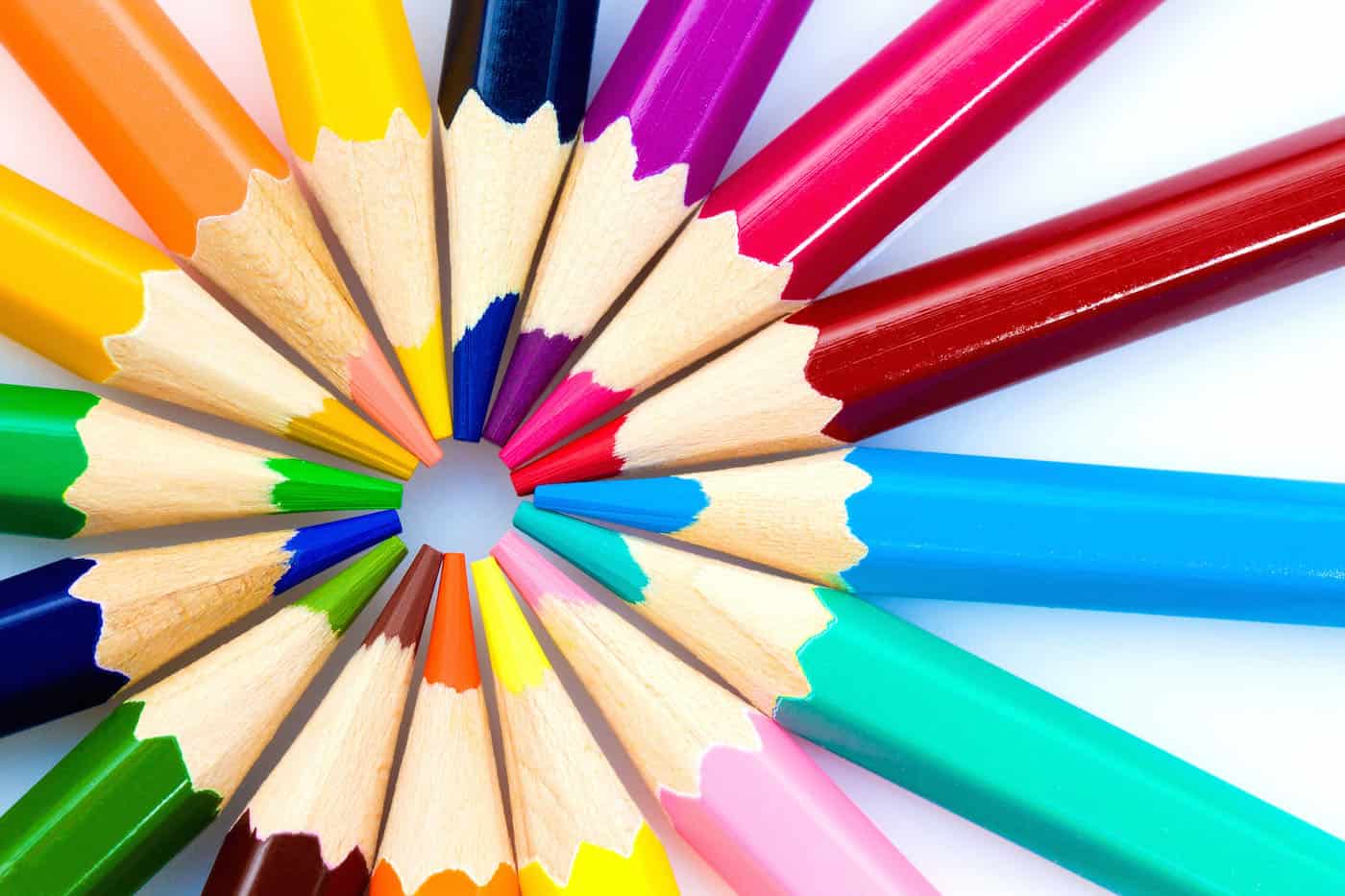 Apparently a woman never shares the size of her shoe closet or her adult coloring book collection . . . basically, I'm almost embarrassed to tell you how many I have. But I will say it's over 20.
And based on my experience with all of these adult coloring books, I'm sharing with you my top 20 – the best of my collection!
To answer your questions: 1) yes, I may have a problem; 2) I own of these personally; 3) I have colored pages in ALL of these books.
So when I tell you I love them, it's my honest opinion. I'm curious to know which of these adult coloring books you own personally, and which you'd like to like to add to your wish list!
PS – find out the best colored pencils here (I tested them!)
Best Adult Coloring Books
Are you ready to get my recommendations? Keep reading!
Balance: Angie's Extreme Stress Menders – I find the patterns in this book particularly relaxing to color. I enjoy the symmetry and all of the little intricate details . . . all 50 pages. The term "stress mender" is completely accurate for this book!
Color Me Calm: 100 Coloring Templates for Meditation and Relaxation – An art therapist and an artist got together to create this book, which has chapters including Mandalas, Water Scenes, Wooded Scenes, Geometric Patterns, Flora & Fauna, Natural Patterns, and Spirituality.
Color Me Inspired – this book encourages readers to place their own photographs inside hand-drawn frames, add their own doodles to artwork, and much more by coloring in a variety of artwork and patterns in Kristina's signature style. Kristina's clever prompts and suggestions help make this book stand out.
Creative Haven Owls Coloring Book – I have an owl tattoo on my left ankle . . . need I say more? Owls are a symbol of wisdom to me so I enjoy them as art, and apparently to color as well.
Detailed Designs and Beautiful Patterns – this was my first coloring book, and the reason I like it is because it's easy for me to use my favorite Twistables colored pencils on the designs. The designs aren't too intricate (I can color a page in a few hours), but just intricate enough that I feel a sense of accomplishment.
Enchanted Forest: An Inky Quest & Coloring Book – I'm a big nature lover, so this book was a given. But not only are there flowers, leaves, forests . . . there are castles, fairies, and other magical elements – along with hidden objects and fun mazes. You'll need well-sharpened colored pencils or detail pens for this book.
Fantastic Cities: A Coloring Book of Amazing Places Real and Imagined – this book actually gives me an excuse to use colors I don't typically use (for whatever reason).
I love that the subject matter is a little different too. Don't get me wrong, I love florals and mandalas, but this is a nice change of pace.
Flower Nook: A Coloring Book – this book was initially purchased to support my friend Patricia who designed it. When I received it, I was so excited to see all of the beautiful illustrations and had a hard time figuring out what to color first. Which is a very good sign!
Hipster Coloring Book – the cover alone with the camera illustration ensured that I purchased this book. Actually the designs remind me of my childhood, and I don't consider myself a hipster at all. So hipster or no, I think you're winning either way with this book.
I Love My Hair: A Coloring Book of Braids, Coils, and Doodle Dos – the illustrations in this book are truly spectacular and so fun. A huge hairdo with florals, bows, and leaves? Braids and mohawks? This book is just cool.
Just Add Color: Botanicals – these florals and plants are a bit more modern than others? I'm not sure if that's the right word, but this coloring book is definitely Lisa Congdon (the illustrator's) signature style. And I love it.
Just Add Color: Circus – something about the circus is a little fascinating and a little creepy to me. To say these illustrations are unusual is saying the least about this book. When will you ever get to color a two-headed man without this purchase?
Just Add Color: Geometric Patterns – this is another Lisa Congdon book and as I said before, I like her style. With this book, I don't have to think because with shapes I can just grab and color. Not a lot of planning is involved. I love using pens with colored pencils together in this book.
Just Add Color: Mid-Century Modern Mania – I'm a huge fan of mid-century modern furniture and style, so this was a natural fit. I'm also a big fan of Jenn Ski (for many years now), so I had to grab this up. If you're a fan of the 60s and Mad Men, you're going to love this book.
Just Add Color: Mid-Century Modern Patterns – once I purchase the "mania" book above, I had to have this one as well. When I color in this book, I challenge myself to use 1) color palettes that are MCM and 2) color palettes that I've never used before. It's kinda fun.
Lost Ocean: An Inky Adventure and Coloring Book – with so many books out there that include florals or geometrics, this is a fun deviation from that. Lots of fish, seahorses, treasure . . . and even a fold-out ocean landscape in the middle (which I haven't colored yet – but am looking forward to!).
Natural Wonders: A Patrick Hruby Coloring Book – The cover of this book alone reminded me of one of my favorite artists, Charley Harper, so I had to purchase it. Combine that with forests and fauna, and there was just no question. I love doing exactly what is done on the cover and coloring trees pink and fun stuff like that.
Secret Garden: An Inky Treasure Hunt and Coloring Book – apparently this book has sold 2 million copies worldwide, which kind of speaks for itself.
But what I love is that you get a ton of pretty flowers and then other natural items and creatures as well. This is your chance to use ALL of your colored pencils and really play with color.
Stress Relieving Animal Designs – I absolutely love animals! It's hard not to color them in the "natural" color palette that they come in, but nothing is wrong with a blue lion when it comes down to it. There are all sorts of animals in here, big and small, in all sorts of environments around the world.
Stress Relieving Patterns – this was my second coloring book so it holds a special place in my heart. If you are looking for basic with all sorts of various patterns in all sorts of sizes to color, this is it.
---
So these are my top 20 adult coloring books! And just because I can't help myself, here are a few titles I'm excited about and have already pre-ordered (and can't wait to get in my hot little hands):
I'll have to let you know what I think when I get them and have a chance to try them out.
---
Which of these adult coloring books have you colored in, and which would you love to add to your collection? Let me know in the comments!