Wondering which adult coloring books should be on your wish list? These are my top 20 – I've owned and tried them all, and these are the "must haves!"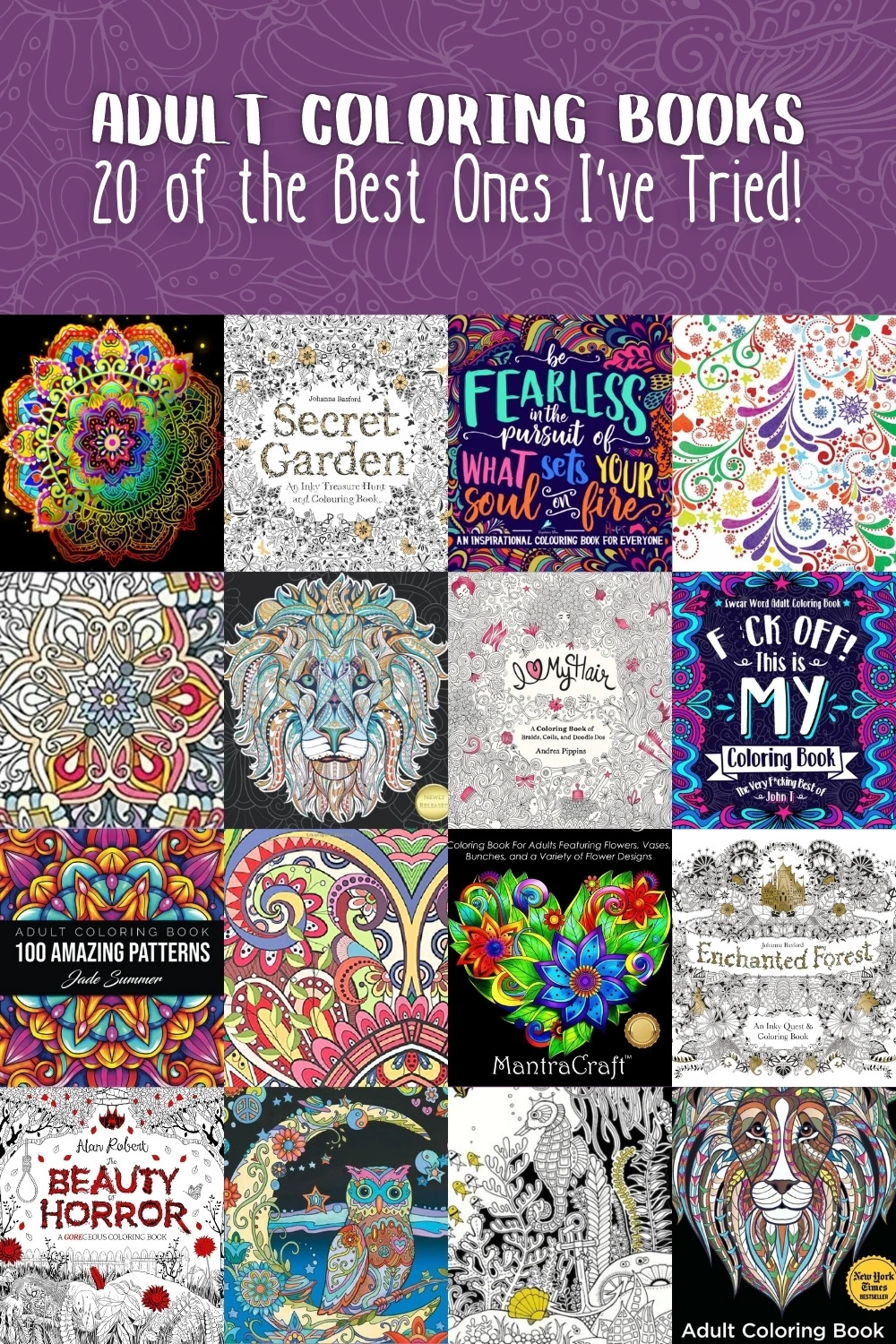 It's no secret that I love adult coloring. So far I've compiled a collection of my favorite (free) adult coloring pages as well as a "101" guide with marker/pencil reviews, basic instructions, and more.
Coloring is an activity that I do on a daily basis, and I find it to be fun, relaxing, and even meditative. If you're hooked too, you know what I mean. And if you've never started, it's time to pick it up today!
For months I've been building up a pretty awesome (in my humble opinion) collection of adult coloring books. I've got quite a few.
Apparently a woman never shares the size of her shoe closet or her adult coloring book collection . . . basically, I'm almost embarrassed to tell you how many I have. But I will say it's over 20.
And based on my experience with all of these adult coloring books, I'm sharing with you my top 20 – the best of my collection!
To answer your questions: 1) yes, I may have a problem; 2) I own of these personally; 3) I have colored pages in ALL of these books.
So when I tell you I love them, it's my honest opinion. I'm curious to know which of these adult coloring books you own personally, and which you'd like to like to add to your wish list! Let me know in the comments.
PS – find out the best colored pencils here (I tested them!)
Best Adult Coloring Books
You're going to love this list of coloring books for adults! I've tried all of these personally, so grab your markers and pencils or crayons and get started.
---
Which of these adult coloring books have you colored in, and which would you love to add to your collection? Let me know in the comments!