Kids can learn about bees, beehives and honey with this list of over 25 bee crafts your kids will love! Ideas include puppets, recycling projects and even a bee with wings that move.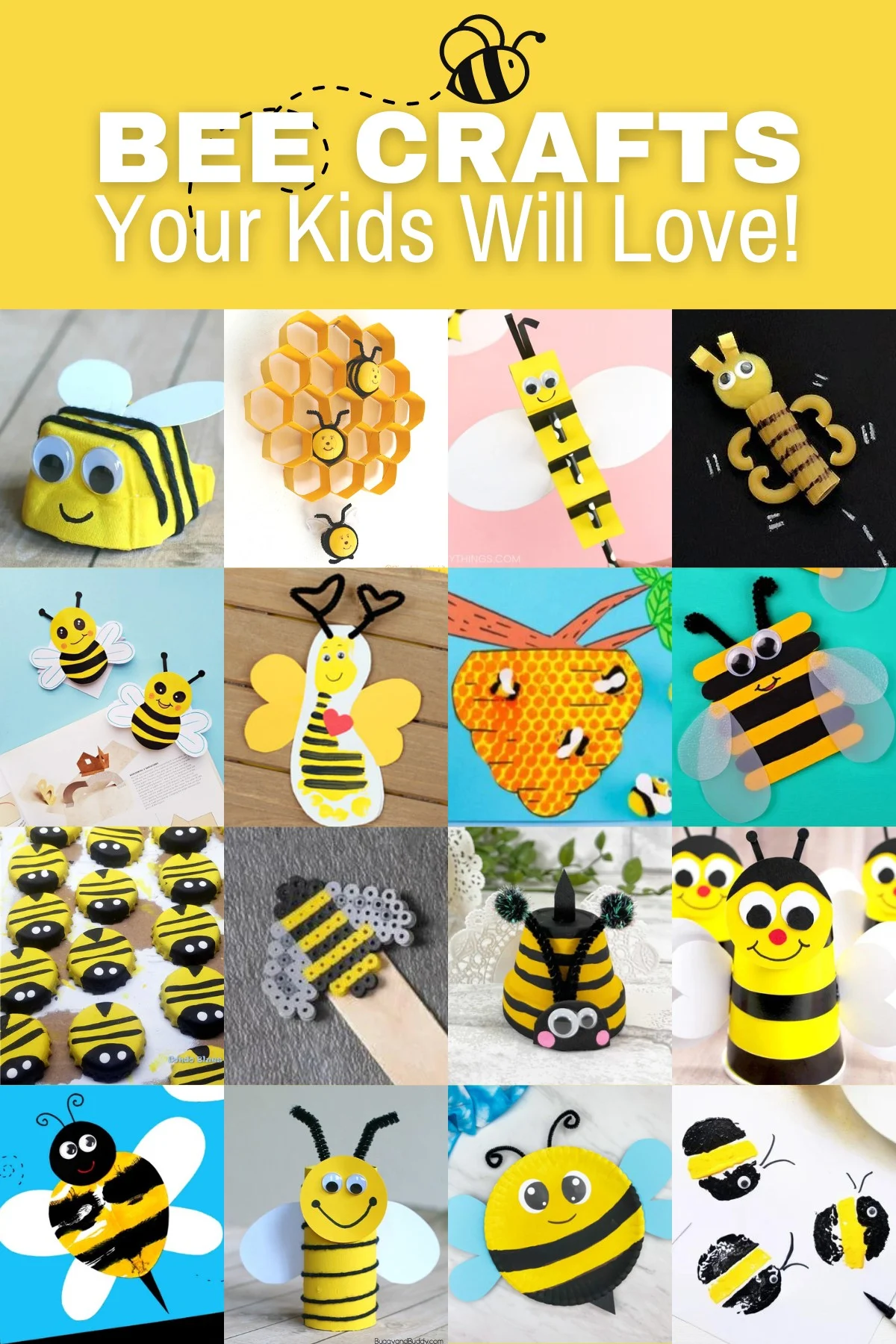 What is it about bugs that children just love learning about and playing with them? I'm not sure I see the attraction, but kids will never fail to turn over rocks and 'ooh' and 'aah' over what they find.
There are definitely some bugs I can rally behind — butterflies, ladybugs, and bees. Why? Because their beautiful colors mean you can make really cute crafts involving these bugs!
I've collected over 25 bee crafts for your little ones to make, and the bright shades of yellow and black will have everyone smiling!
Take a look at the ideas below and then let me know which one is your favorite. I think my favorite is a tie between the honeycomb craft with bees made from Kinder Surprise eggs and the clay bee tic-tac-toe game.
Bee Crafts
Kids will be buzzing all week over this list of 25+ bee crafts!
---
Did you like these bee crafts for kids? I'd love it if you could share this post using the buttons below. Then check out these other fun animal crafts: