Everyone needs a bit of magic and whimsy in their life. Here are over 30 fantastical unicorn crafts to bring magic into your creative repertoire – no matter what your age!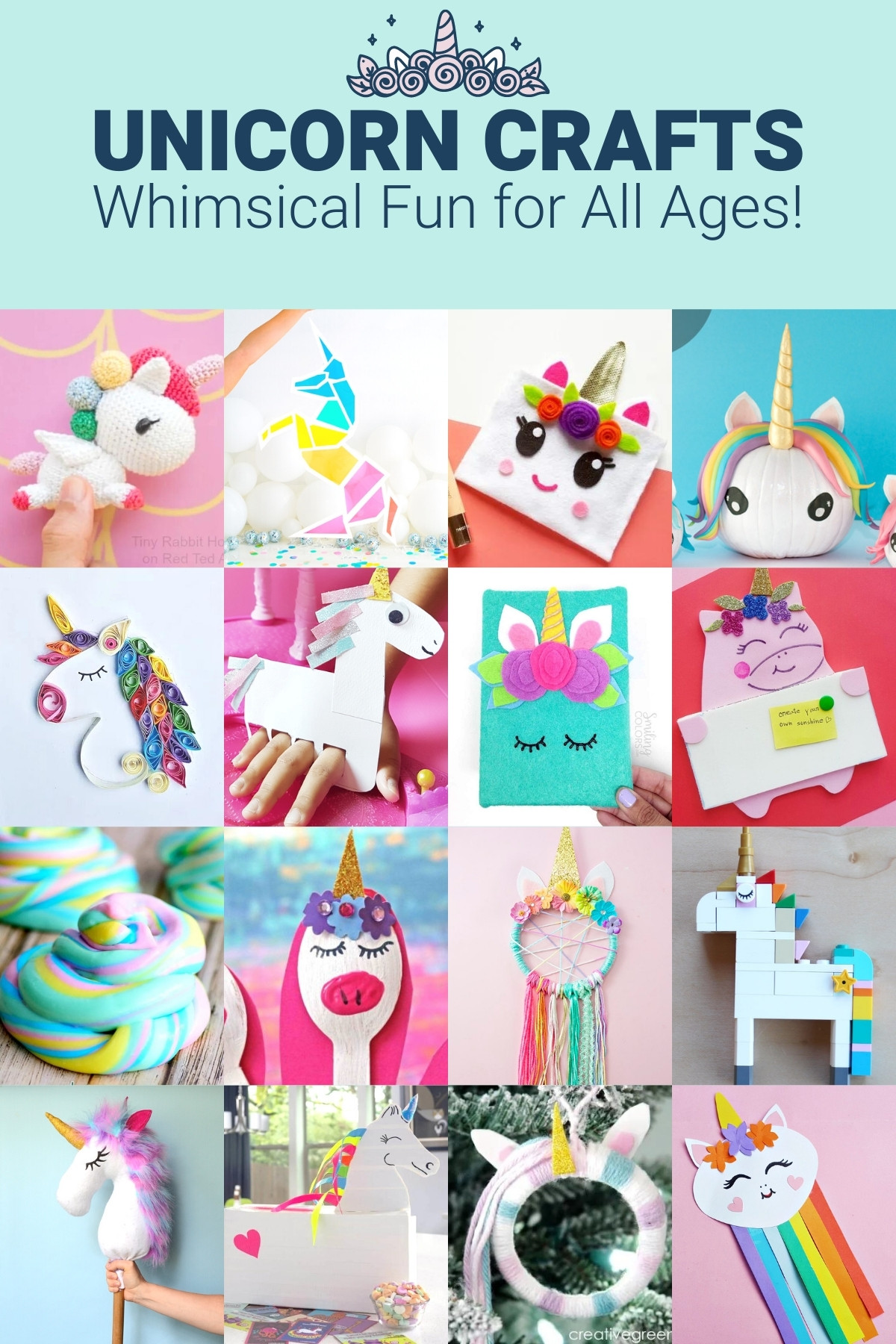 Unicorn crafts always bring a smile to my face! I think it is the bright colors and imaginative creations that people come up with.
After hunting around the internet for some ideas for this post, I've come to the conclusion that anything can be made into a unicorn.
A pumpkin, spoon, flower pot, or paper plate? Unicorn, unicorn, unicorn, unicorn! I now find myself looking around the room to see what I can turn into a unicorn next.
The other thing I noticed is that the love of unicorns seems to carry through life. It isn't just preschoolers who want to make unicorn crafts – it's everyone!
Teens make unicorn notebooks for back to school, crochet lovers are whipping up unicorn amigurumi, and weary bodies everywhere are soaking in homemade unicorn bath bombs!
Now I know I'm not the only one that smiles when they see a unicorn craft. So let's get to it! Scroll down, smile, and bring some whimsy into your day. Then let me know what you think in the comments!
Unicorn Crafts
No matter what your age, I'm sure you could use a bit of magic and whimsy in your life. Here are 30+ unicorn crafts to do just that!
---
I hope you enjoyed this list of unicorn craft ideas! Spread the magic and whimsy, share this post using the buttons below. Then check out these other popular animal crafts: