Take some time to pamper yourself! Make one of these ten easy body scrub recipes and treat yourself to a special spa day.
I'm one of those lucky people with oily skin. I'm not being sarcastic – I really don't mind it because I'm hoping it helps keep the wrinkles at bay (or is that a myth?). But really, it's mostly fine.
Except there's one issue . . . I get build up on my skin and I absolutely have to exfoliate regularly. And I don't know if you body exfoliators have noticed, but those scrubs aren't cheap!
Here's a great solution – make them yourself using body scrub recipes. It's really easy to make a scrub, and you can use a lot of common items that are already in your cabinets!
Body Scrub Recipes
Candy Cane
This great smelling peppermint scrub is perfect for winter and makes a great Christmas gift.
Get the recipe at The Idea Room
Cinnamon Vanilla
This simple scrub uses just a few ingredients and makes a great gift.
Get the recipe at The Idea Room
Citrus Cubes
I love that these are in individual cubes with a tasty smell of citrus. So easy to use!
Get the recipe at The Idea Room
Coco-Lime
This scrub has an awesome smell, and is perfect for making hands and feet delightfully soft.
Get the recipe at The Fab Life
Cucumber and Green Tea
Cucumber soothes and softens skin, while green tea relaxes and helps clear blemishes.
Get the recipe at The NY Melrose Family
Cellulite Scrub
The coffee in this scrub improves circulation and helps stimulate those problem areas.
Get the recipe at Paula Parrish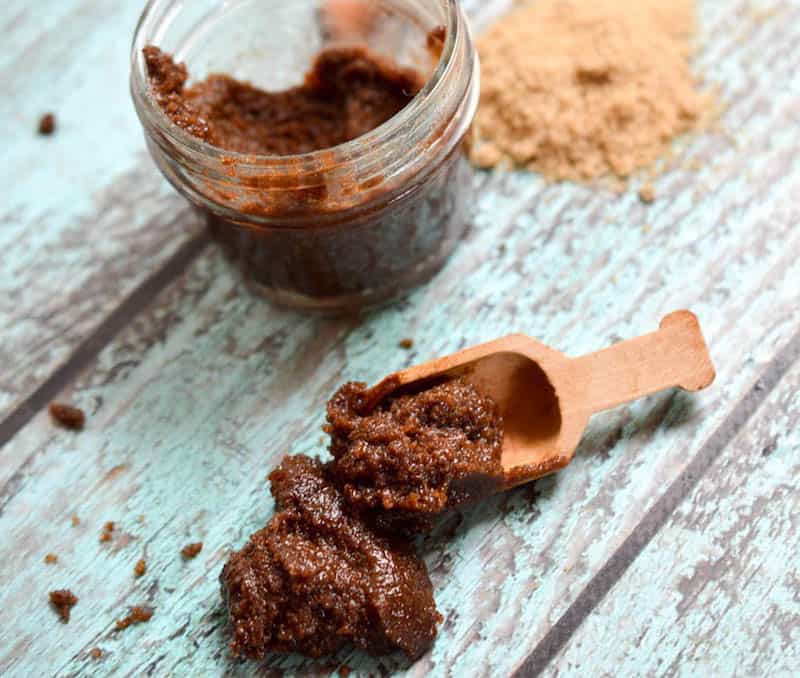 Cinnamon Sugar
The amazing smell of this scrub would make it hard not to eat!
Get the recipe here at DIY Candy
Oatmeal Coconut Cookie
This scrub contains oatmeal, which is soothing to the skin, while coconut oil moisturizes.
Get the recipe at Smart School House
Sleepy Baby
Use this scrub before you go to bed – the smell of this body scrub will relax you.
Get the recipe at Smart School House
Pumpkin Pie Lip Scrub
Not only can you use this on your lips to make them smooth, but it's completely edible.
Get the recipe at Hello Natural
---
What are your favorite body scrub recipes? Let us know in the comments!