This cinnamon sugar hand scrub recipe smells like delicious baked goods! Make your hands soft and is perfect for a gift idea. So easy.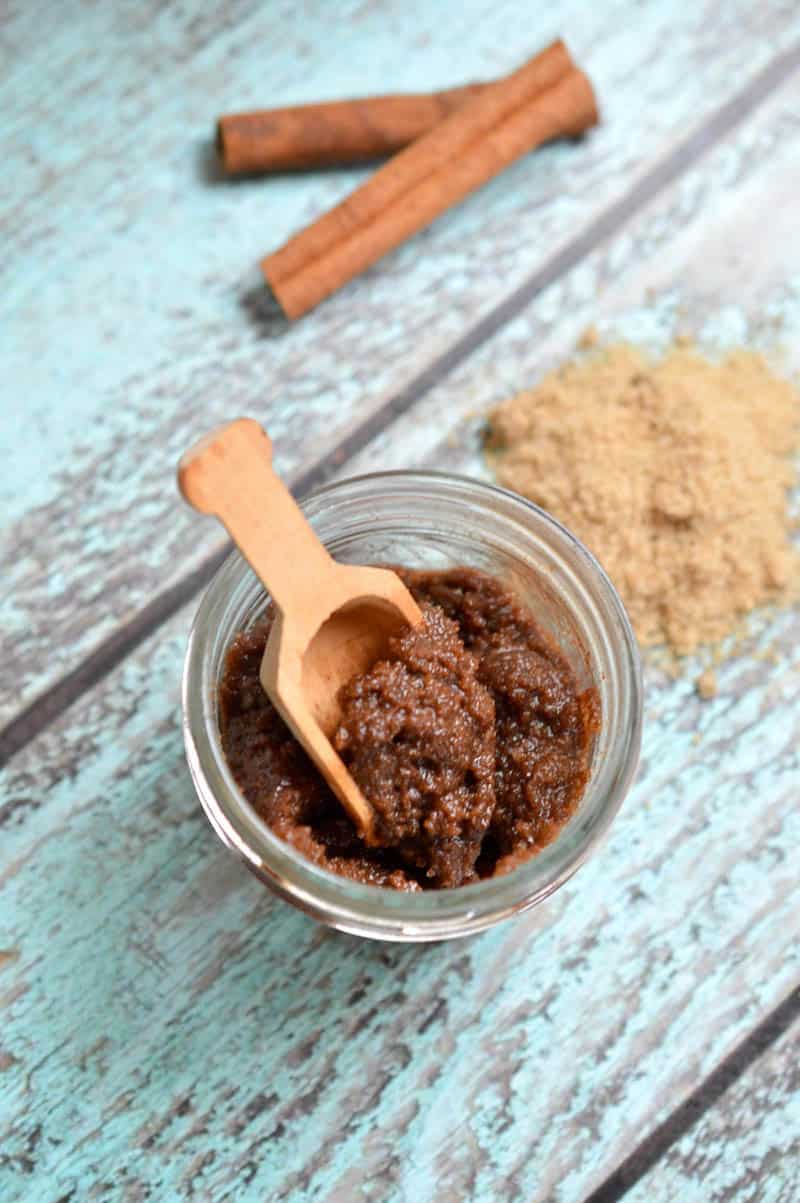 The holidays are months away, but in the world of handmade we get to start thinking about gifts early. It takes time to figure out what you're making, then you actually have to execute . . . you know what I mean.
This hand scrub recipe is one of those ideas I want you to bookmark now and tuck away for the holidays. It's cinnamon sugar, my friends. That means it smells delicious and everyone will love it.
This cinnamon sugar hand scrub recipe makes a perfect hostess gift idea. I find myself always bringing little hostess gifts to friends but I don't have the wallet to go crazy.
This hand scrub is something they'll love and at the same time, I won't break the bank! It reminds me of fall (cinnamon always does) but it also reminds me of cookie baking during the holidays. I just love it!
Cinnamon Sugar Hand Scrub Recipe
Ingredients
¼ C light brown sugar
1 tsp ground cinnamon
¼ tsp vanilla extract
1 ½ Tbs coconut oil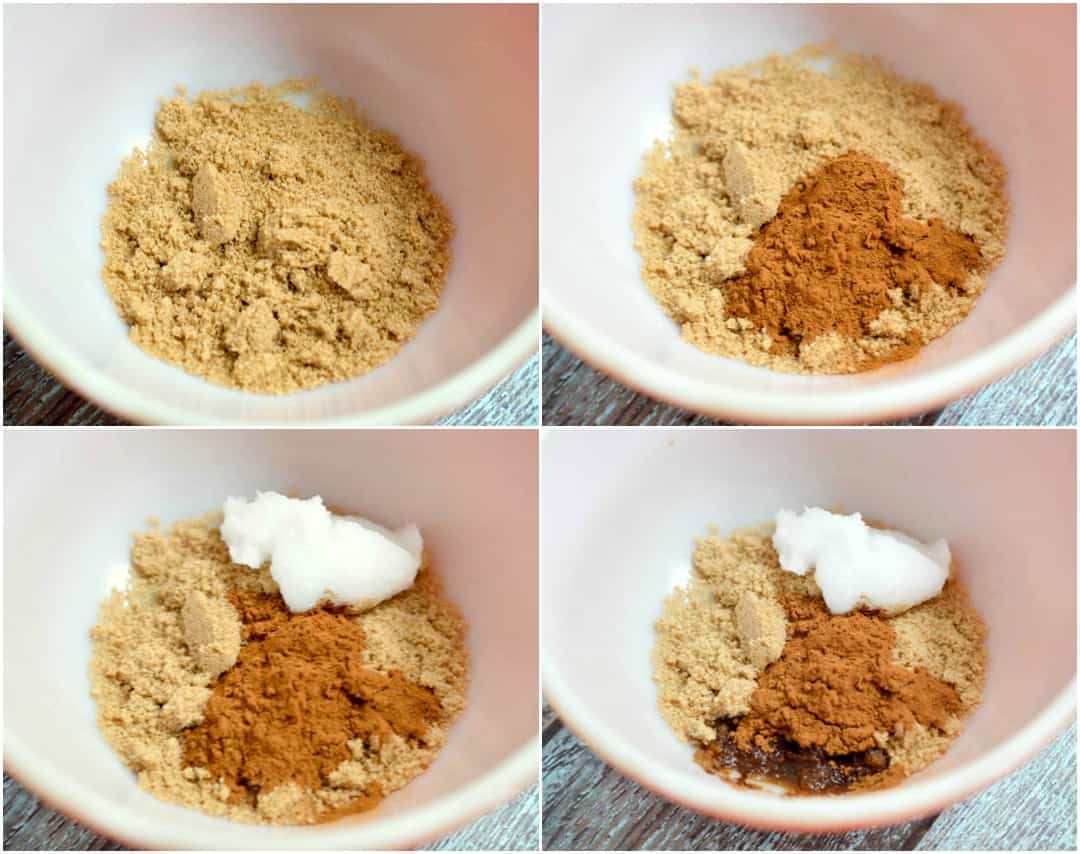 Directions
In a medium sized bowl, mix all ingredients until well combined. It should resemble wet sand. Keep in an air tight container and use within a week or two, or place it in the fridge if you'd like it to last for longer.
Here's how you'll use this hand scrub:
Wet hands.
Scoop out about 1 Tbs of hand scrub.
Gently rub hands together for about 15-25 seconds. Rinse.
There should be oil left on your hands after you rinse. Allow to air dry.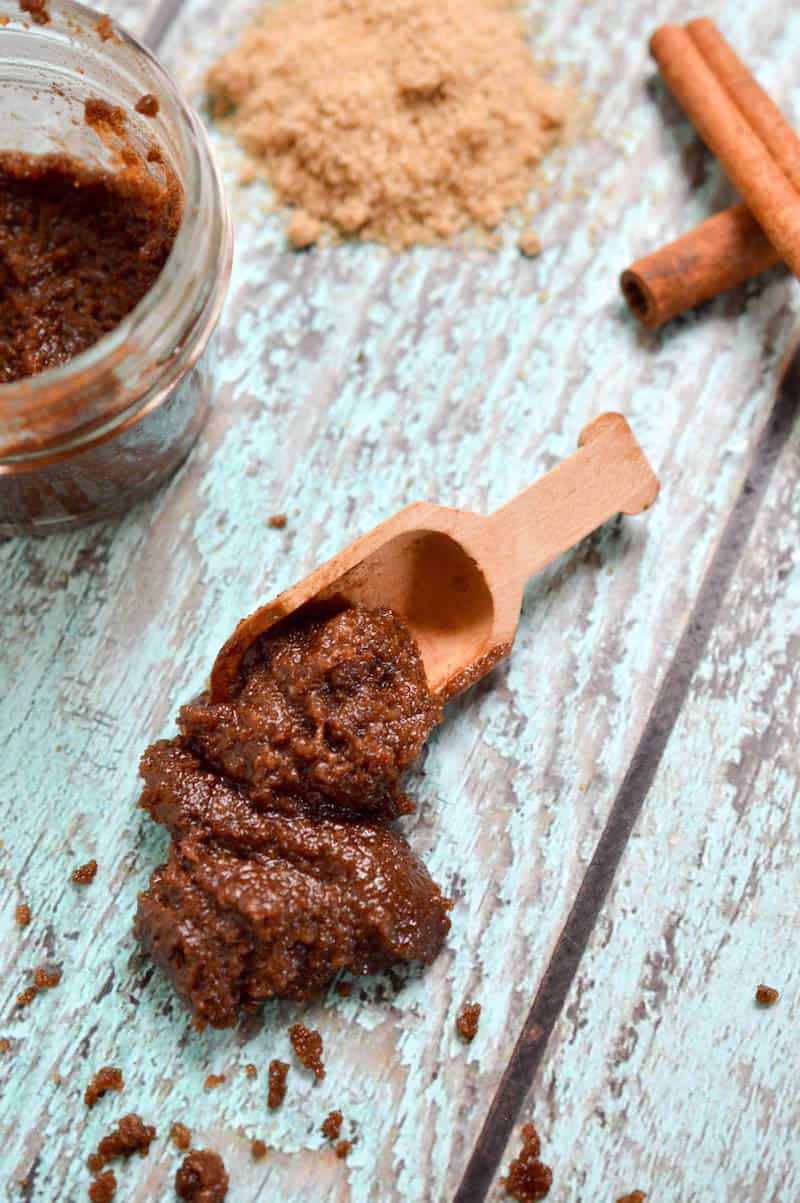 You can make this in a big batch and divide between 1.5 ounce or 4 ounce mason jars depending on how much you want to gift. Now that I think about it, these would make great stocking stuffers too! And of course, don't be afraid to make a big ol' batch of this hand scrub for yourself.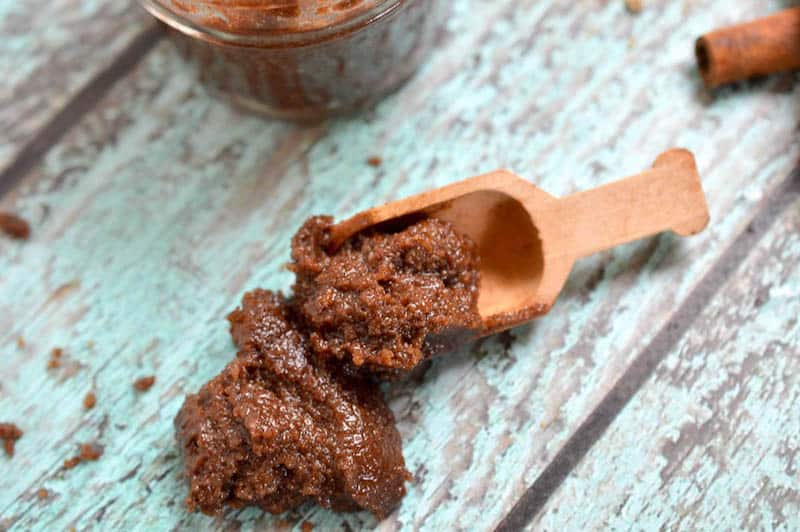 Let me know how it turns out in the comments!
If you like this scrub recipe, check out this overnight hair mask by clicking the image below: