I've loved map crafts ever since I was little – if you are obsessed with them too, you are going to love this collection of 20+ project ideas.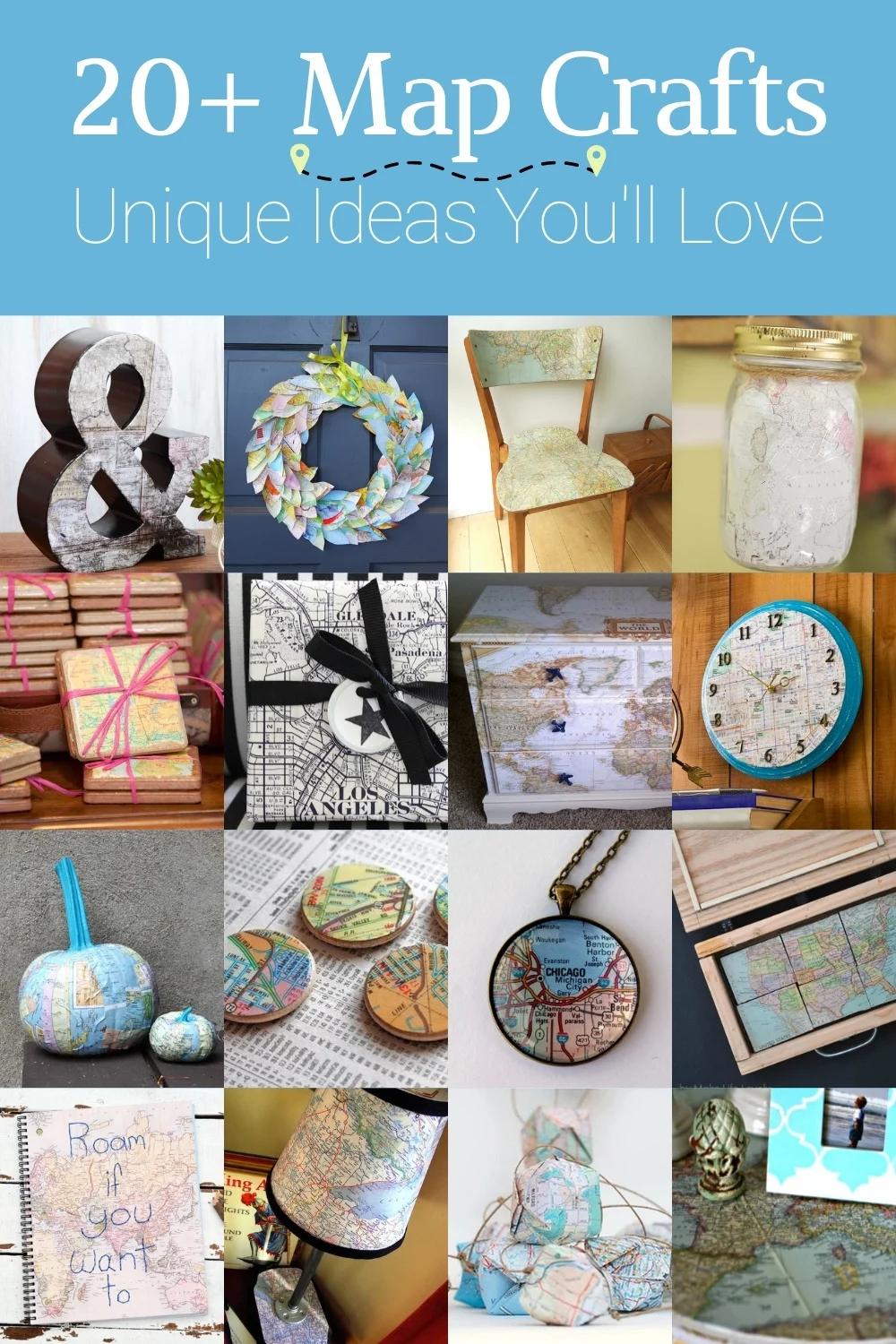 I have an obsession with maps, and I know I'm not the only one out there. I think it started when I was in second grade and we had an art project where we made topographical maps using paint and oatmeal (don't ask).
I've liked them ever since, and I think they look great in craft projects. They're also very versatile, and work with a variety of decor styles from farmhouse to industrial to traditional to modern. That's because maps come in a variety of styles. So depending on the surface you use, you can completely change the look of a project.
They also pair nicely with Mod Podge, which is one of my favorite mediums, as many of you know.
A few things to note:
You don't have to use original maps. If you have some you'd like to use, make color copies on laserjet (if you use Mod Podge, this is really important to avoid smearing). That way you don't cut up originals.
Don't use maps with plastic coatings unless the project specifies it.
Find free maps online and print them out on laserjet. There are so many resources that if you don't want to pay for a map, you don't have to.
Ready to get some craft ideas? Bust out those maps and then check out the projects below!
Map Crafts
If you are also obsessed with map crafts, you'll love this collection of ideas ranging from furniture to jewelry to gifts. Check out these 20+ projects!
---
Which of these map crafts are your favorite? I'd love to know in the comments! I'd also like for you to check out these other project ideas: