Is your head in the clouds? Mine too! At least it will be with these cloud crafts – I absolutely love these unique project ideas, and you will too!
I'm not sure if it's because I'm originally from Seattle, but I absolutely love clouds. I saw a DIY cloud light that I had saved in my bookmarks recently, and from there I was inspired to find more cloud projects to make – so I decided to round them all up into a collection!
If you can't get enough of cloud crafts, you're going to love these picks. I can't decide which one is my favorite, but I'm definitely going to make a light and some shelves.
Easy Cloud Crafts
I'd love for you to check out these ideas and let me know which ones you love in the comments! Simply scroll down to see them!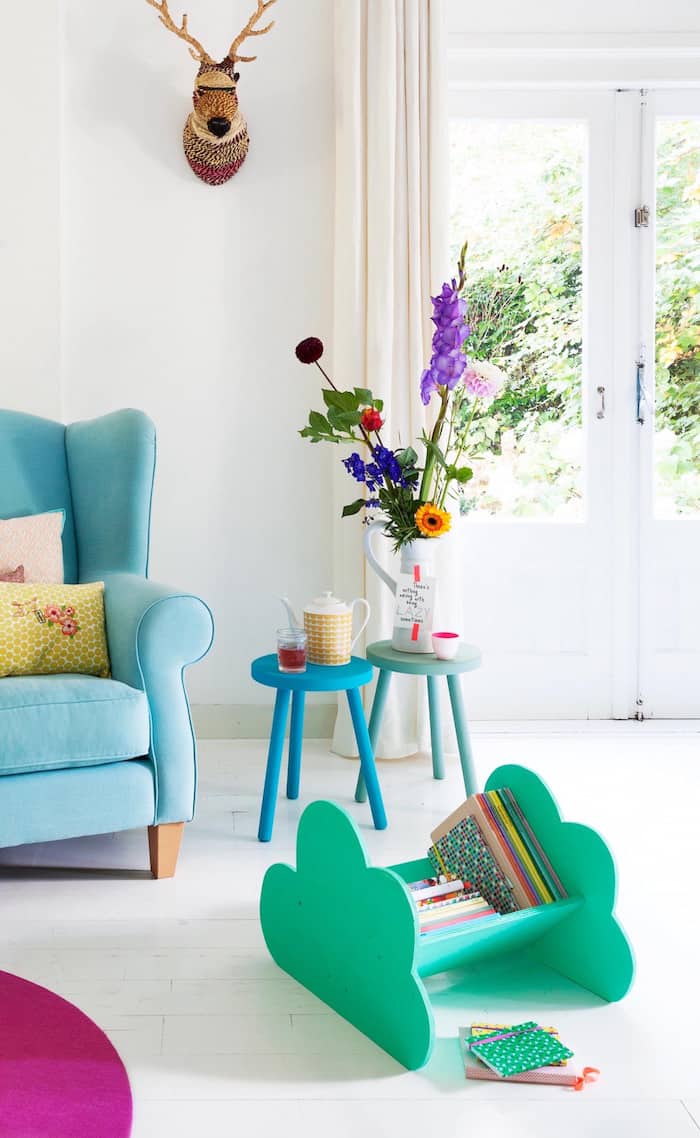 Make a cloud magazine rack with plywood! I particularly love the paint color they chose for this project. Learn more at vtwonen.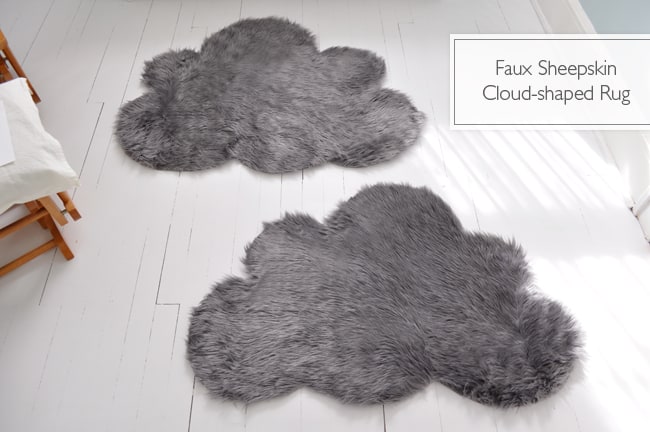 Turn a faux sheepskin rug into a DIY cloud rug! This is one of the easiest tutorials you'll ever do. Find it at lifeflix.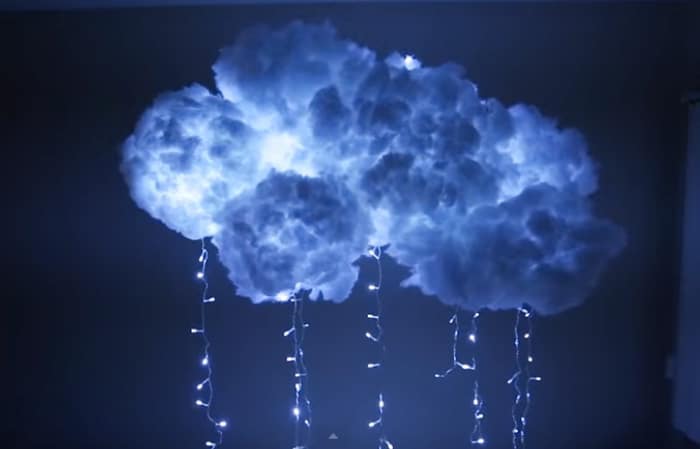 Want to make cool DIY room decor? This fun and easy DIY idea is a cool project for teens to make with string lights and a couple of paper lanterns! Get the tutorial (and a video) at DIY for Teens.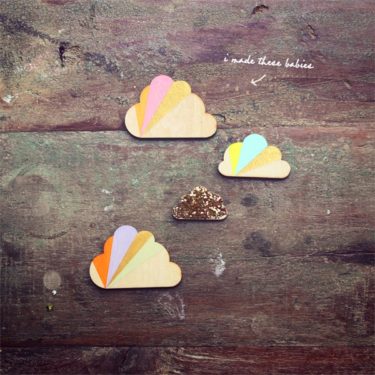 Turn small wood pieces into colorful magnets with just a little bit of paint. Find out more at eat drink chic.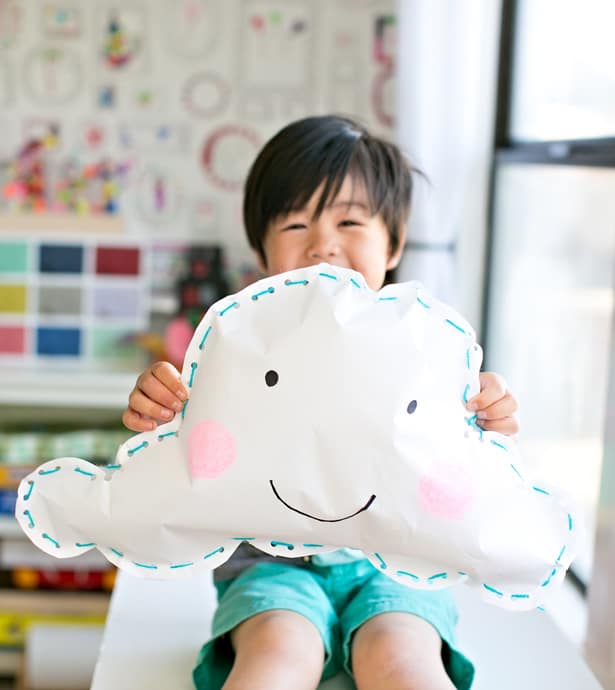 This paper cloud is so easy, a kid can make it! All you need are simple supplies including paint and butcher paper. Find the how-to at Hello Wonderful.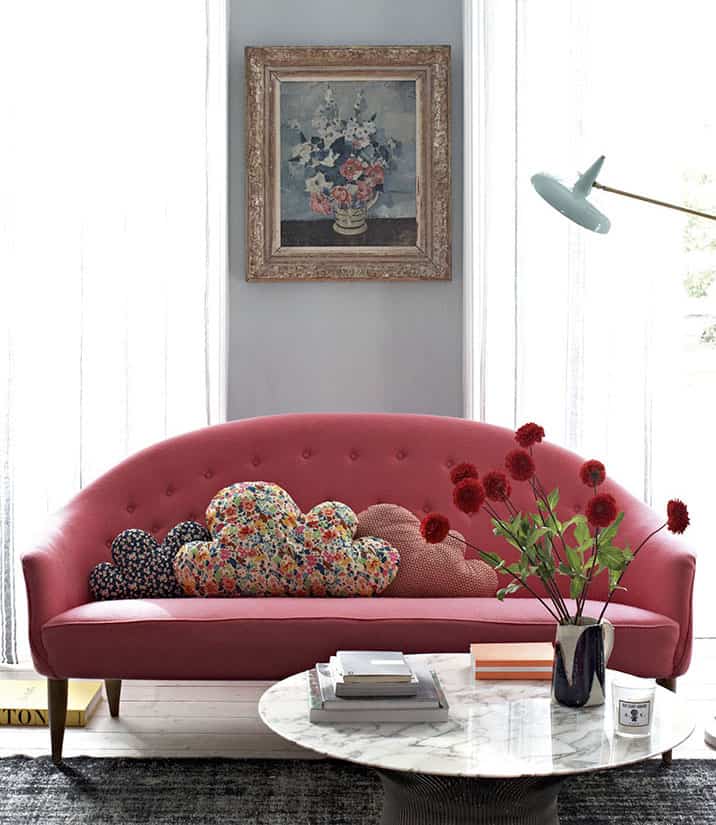 Clouds get a more sophisticated look with pretty Liberty cotton fabrics. You don't have to be a master seamstress to make these. See how they were sewn at The Liberty Craft Blog.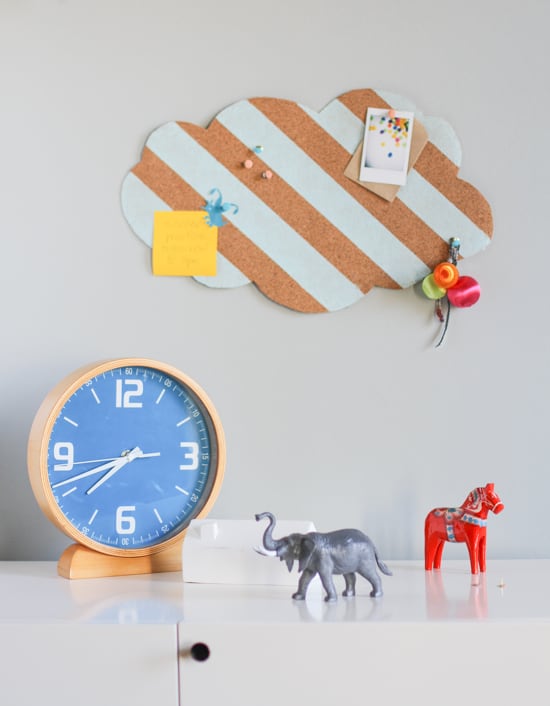 This cork board is perfect for back-to-school! Pick your favorite paint color to make it match your decor. Get the step-by-step at Paper n' Stitch.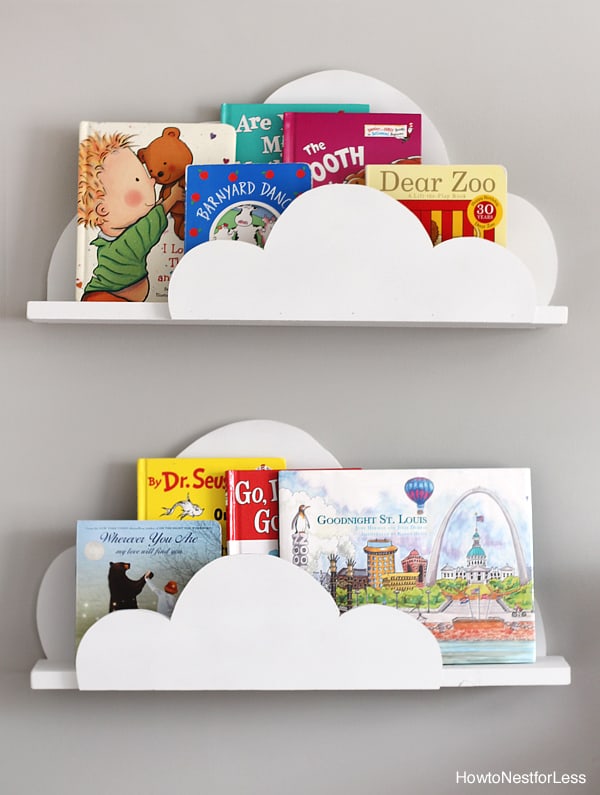 These bookshelf clouds are something I MUST have in my craft studio! They'd be the perfect way to display all of my books . . . they'd also work in a kids' room. Learn more at How to Nest for Less.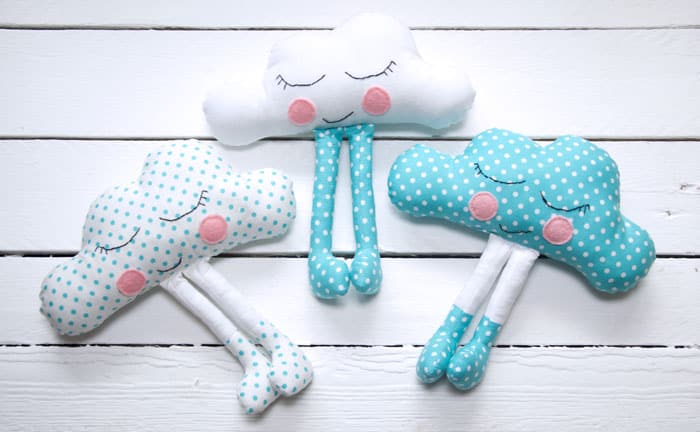 Did you know clouds had legs? Me neither. But these DIY cloud pillows have legs and I like it. Get the sewing tutorial at Miss Daisy Patterns.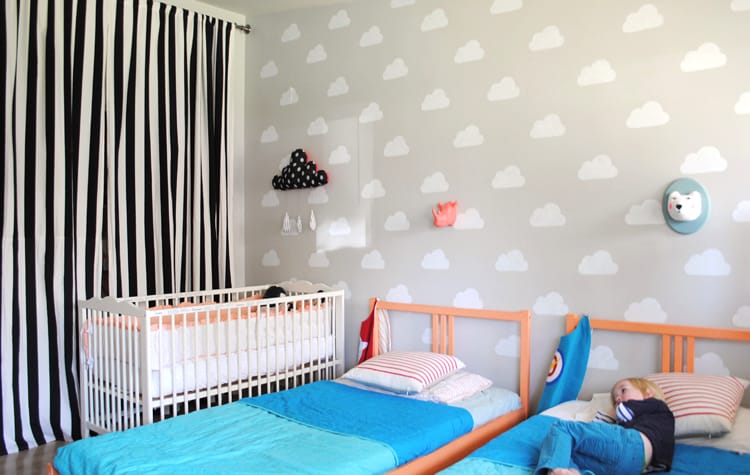 If you want a room in the clouds, make it happen with some paint and a stencil. Get the step-by-step at Mer Mag.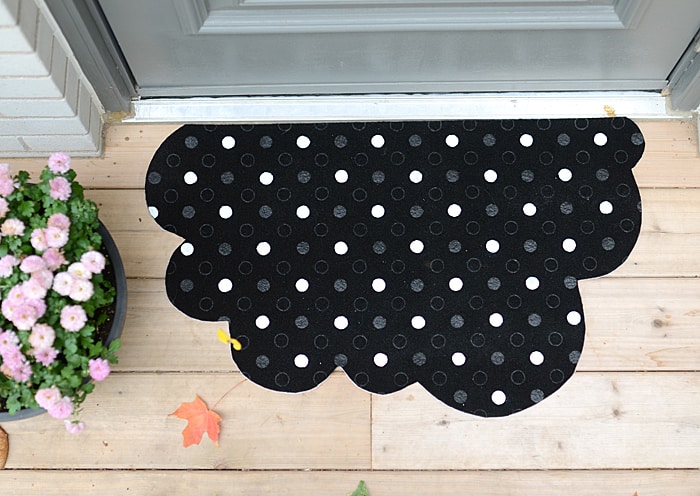 All you need for this craft is a $2 half circle mat from IKEA. Well, and a little paint! It's a simple idea and easy to execute, which is why I love it. Learn how to make it Nalle's House.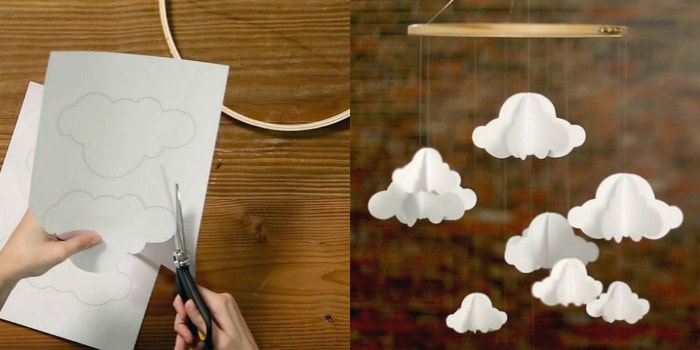 I love paper projects, and this DIY cloud mobile is no exception. Use an embroidery hoop to display it wherever you like. Find out how at HGTV.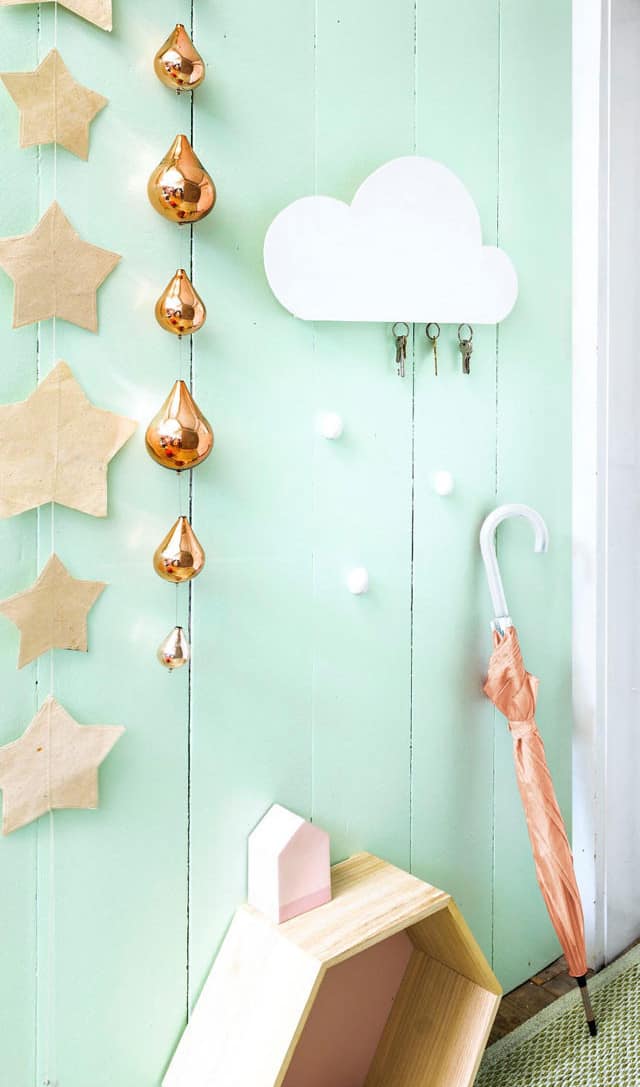 With this cloud holder, you'll never lose your keys again! This adds a modern and whimsical touch to any decor. See how it was made at Vtwonen.
---
Want some additional unique project ideas? Check out these cactus crafts. They are so fun!