You probably have a jar already in your cabinet – and if you do, you'll love these 20+ fun ideas for crafting with sprinkles!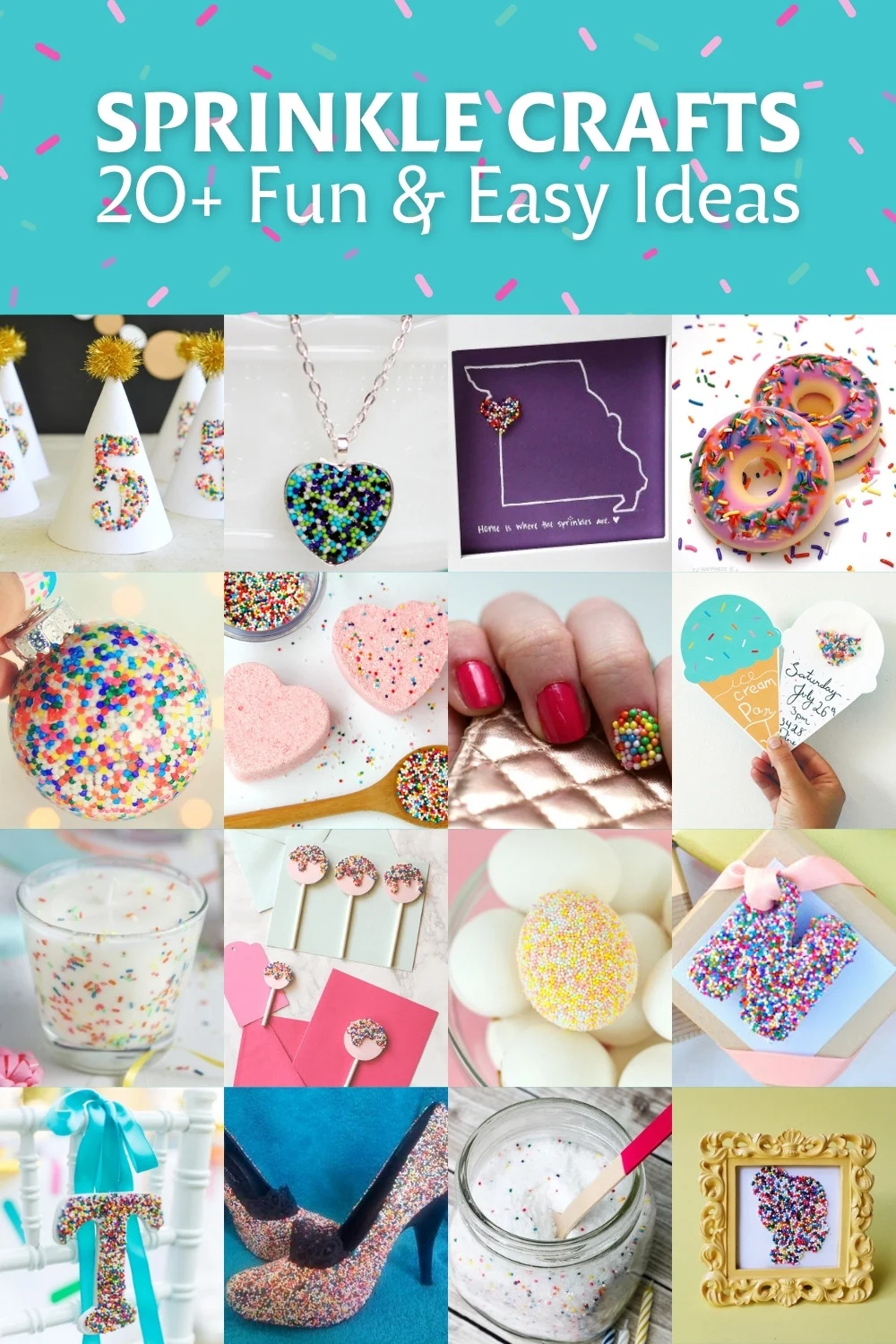 Cleaning out the kitchen cabinets is never a very fun chore, until you find a jar of old sprinkles. And then you realize that although they may be a little old (do sprinkles have an expiration?), you have another idea for them completely – crafts!
I knew right away when I found the large jar of colorful goodness that I wanted to get crafting with sprinkles, but I needed a little inspiration to guide me.
I found a bunch of projects and am not sure where to start, but I think it's going to be a fashion item. Maybe something for parties? There are so many options, which is really fun.
Scroll down and let me know what sprinkle crafts you'd like to try!
Crafts with Sprinkles
Do you have unused sprinkles hiding in your kitchen cabinets? Use them to craft! Try one of these 20+ crafts with sprinkles.
---
If you like these crafts with sprinkles, I'd love for you to check out these other project ideas: