Send special birthday wishes to family and friends with a one of a kind homemade card. Get all of the creative inspiration you need with this list of 25 DIY birthday cards!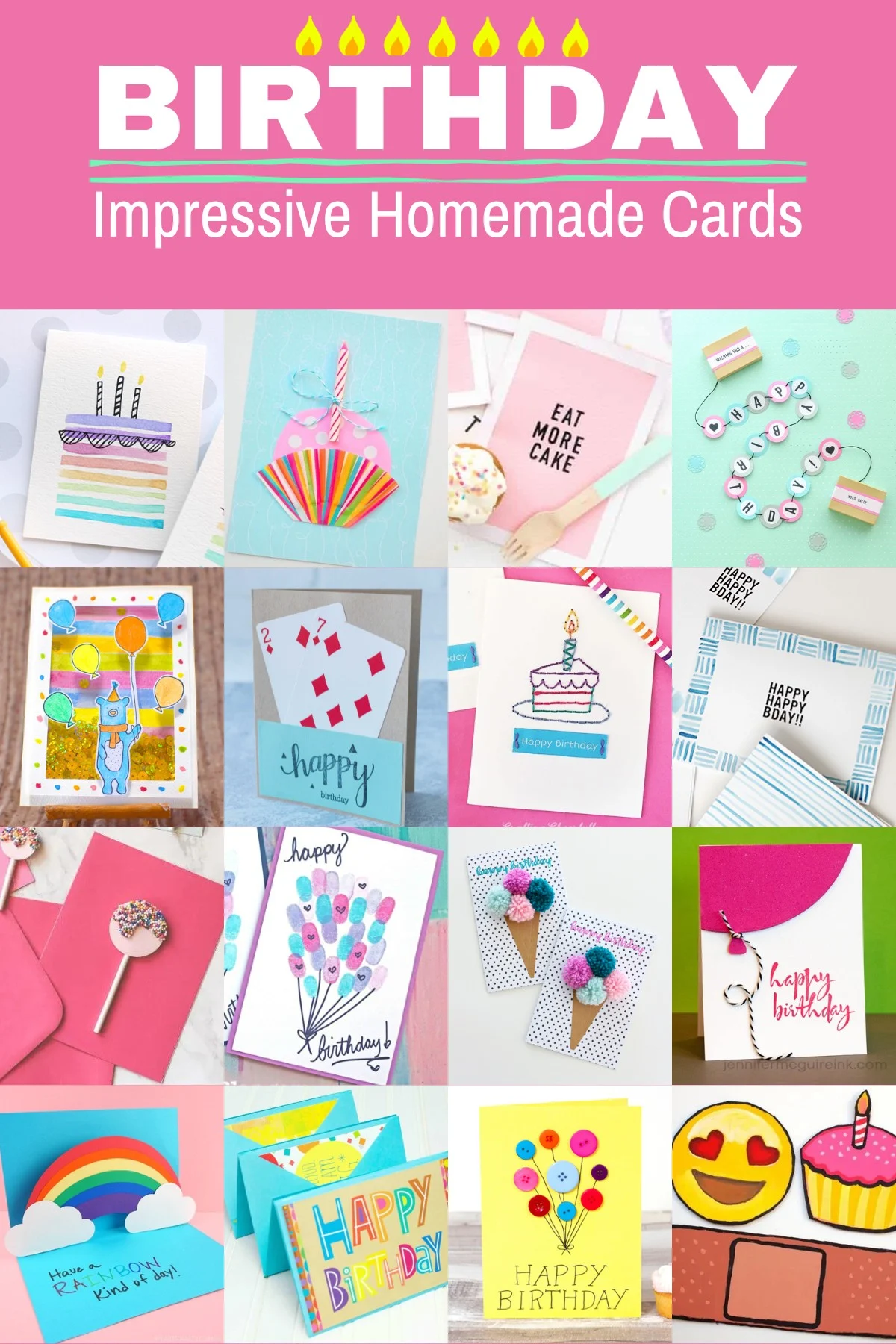 Why you should give a homemade birthday card!
There are so many reasons why a DIY card is a good idea for birthdays, holidays and even invitations:
The recipient will feel appreciated. You took the time to create something just for them! Who wouldn't love that?
DIY cards are less expensive. You can make a birthday card at home with supplies you probably already have on hand. Nice store-bought greeting cards can be $4-8 each. If you have a lot of birthdays to celebrate, this can get pretty expensive!
You have more creative control. How long does it take to find just the right card in the store? Way too long. You find cards that look good but say the wrong thing and other cards that have the right sentiment but are really not your style. If you make your own card, you can get exactly what you want!
You can use up extra craft supplies. Birthday cards don't require a lot of material. You can use ribbon and paper scraps, the tiny bit of glitter left in the container, and that one watercolor paint your kids never use.
If you haven't made your own greeting card before, you may be thinking 'I'm not crafty' or 'I don't have stamps or one of those cutting machines'. I'm here to tell you, that anyone can make their own cards! I've collected 25 easy to make birthday cards that have detailed instructions.
Plus, they don't require any expensive tools. You can do this!! Just pick one of the DIY birthday cards below…
DIY Birthday Cards
Make someone's big day extra special with one of these impressive DIY birthday cards!
---
Did you enjoy these DIY birthday card ideas? Then you should check out these DIY card and gift related ideas: