Make a DIY cake stand for your next celebration using one of these genius ideas! Serve your dessert in style or use them for home decor.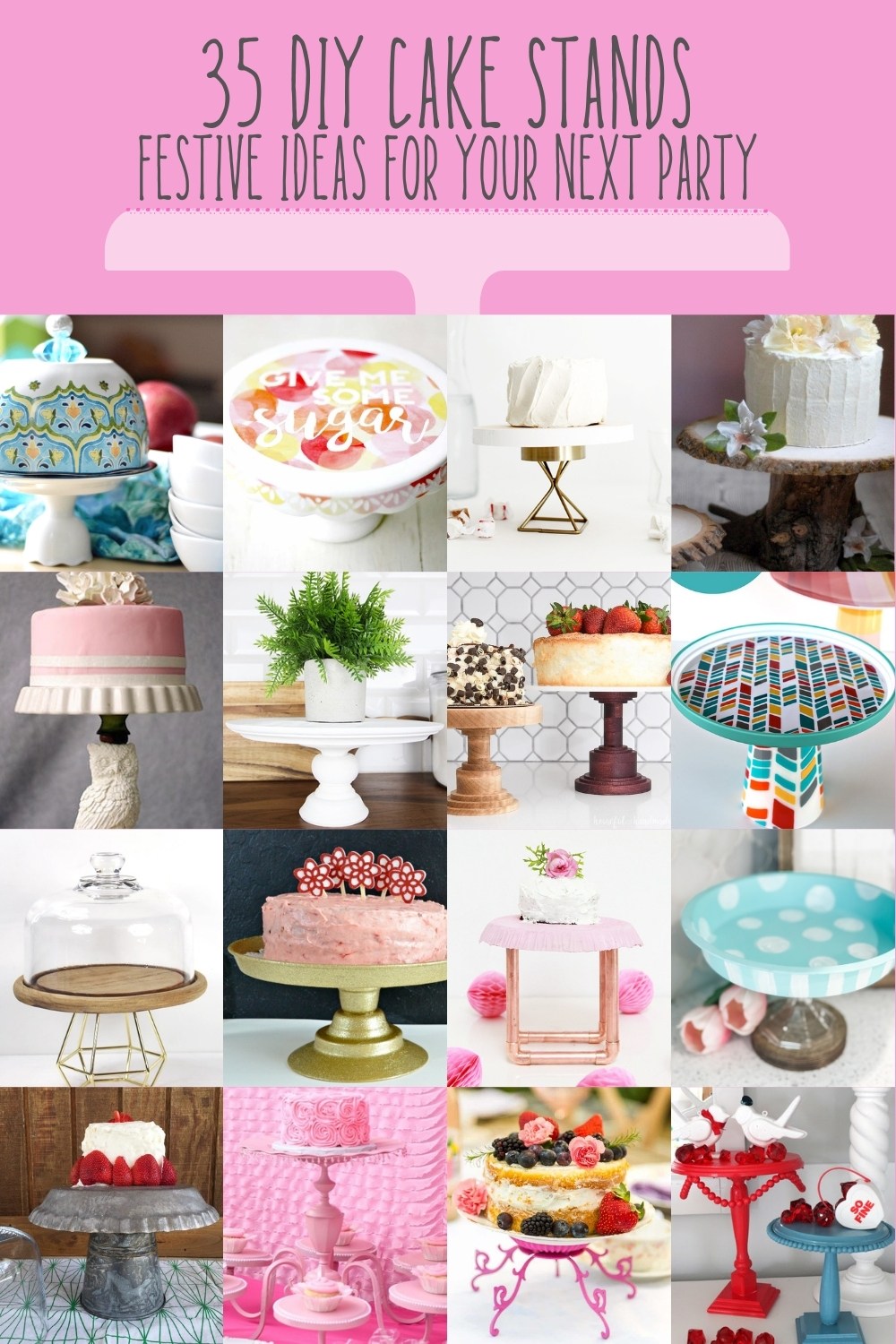 I never understood why people had cake stands – until my friend had a party recently, and she had a gorgeous display . . . with a cake stand and beautiful, delicious cake right in the middle.
It was then that I got it! A cake stand can be the central focal point of your celebration, so it makes total sense if you take some time picking the perfect one.
But what if you can't find the perfect display? Well . . . make it! Te display of your dreams isn't as hard to assemble as you think – and these 35 cake stand ideas will show you just what I mean. All you have to do is scroll down to see them!
DIY Cake Stands
No need to go out and purchase a cake stand for your next party—they are so easy to make! Here are 35 cake stand ideas that show just how beautiful a DIY project can turn out.
---
Are you ready to try a DIY cake stand of your own? Let me know how it goes in the comments! I'd also love for you to check out these cute party ideas: