Teach children a little bit of history as they try one of these President's Day crafts for kids. They'll have fun and learn something too!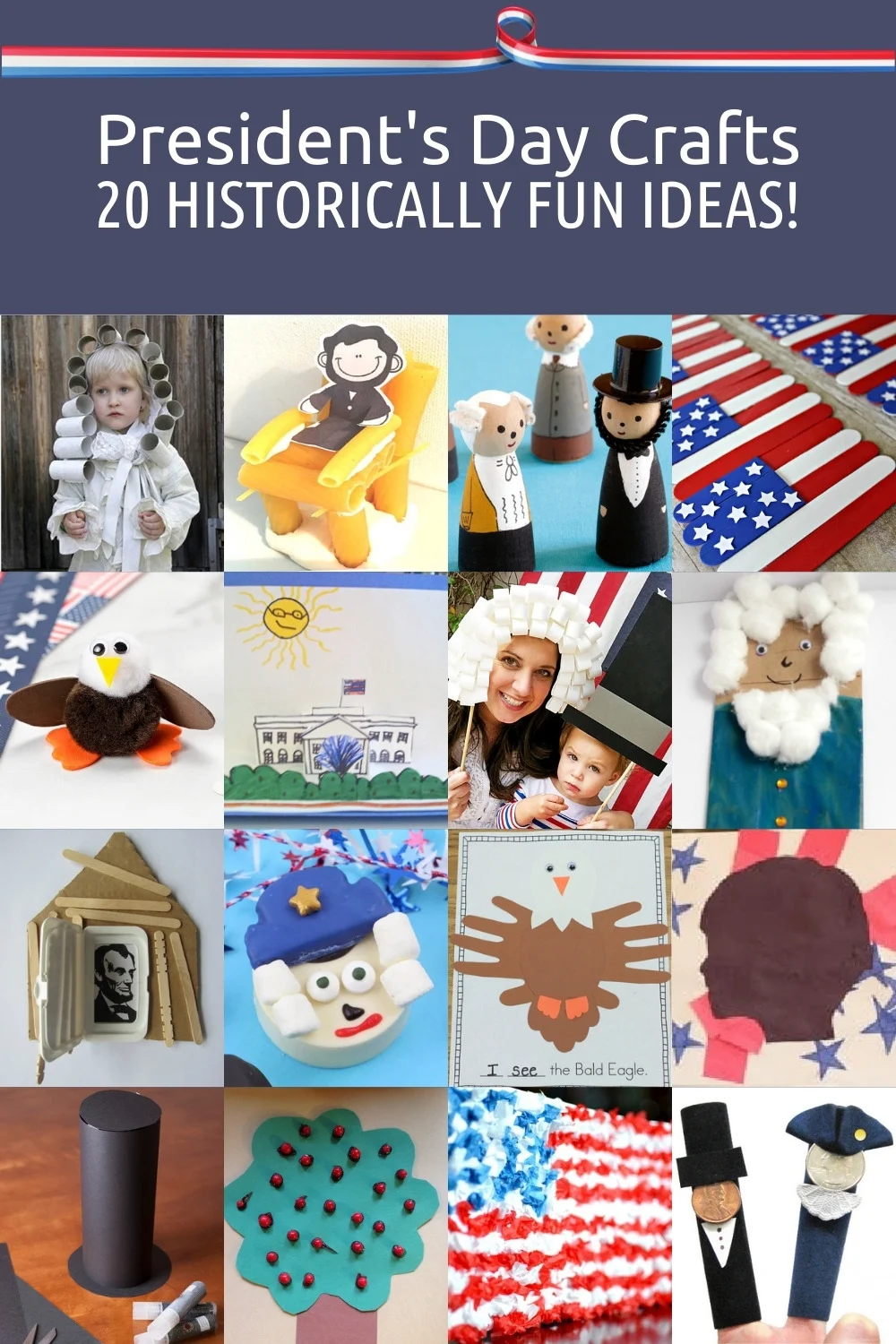 I'm going to be honest – I forget about President's Day every single year. I've never gotten the day off, so it's not at the top of my mind. I think I should pay more attention though . . . it's an interesting holiday!
The day is not just about realizing the post office is closed when you want to send something, but it's a time to learn about our nation's history. And not only do kids love to learn, but they love to craft. Combine both as you do one of these President's Day crafts for kids together.
Who knows, you might learn something yourself and have a little fun too! At least, you can spend some quality time with your children while you get creative. To see the President's Day crafts you should try, scroll down.
President's Day Crafts for Kids
Celebrate President's Day this year by making one of these 20 President's Day activities for kids.
---
If you enjoyed these President's Day crafts for kids, you're also going to like these other fun posts: