Make a candy garland perfect for the holidays – use to decorate a tree or mantel! These would also be adorable for a child's birthday party.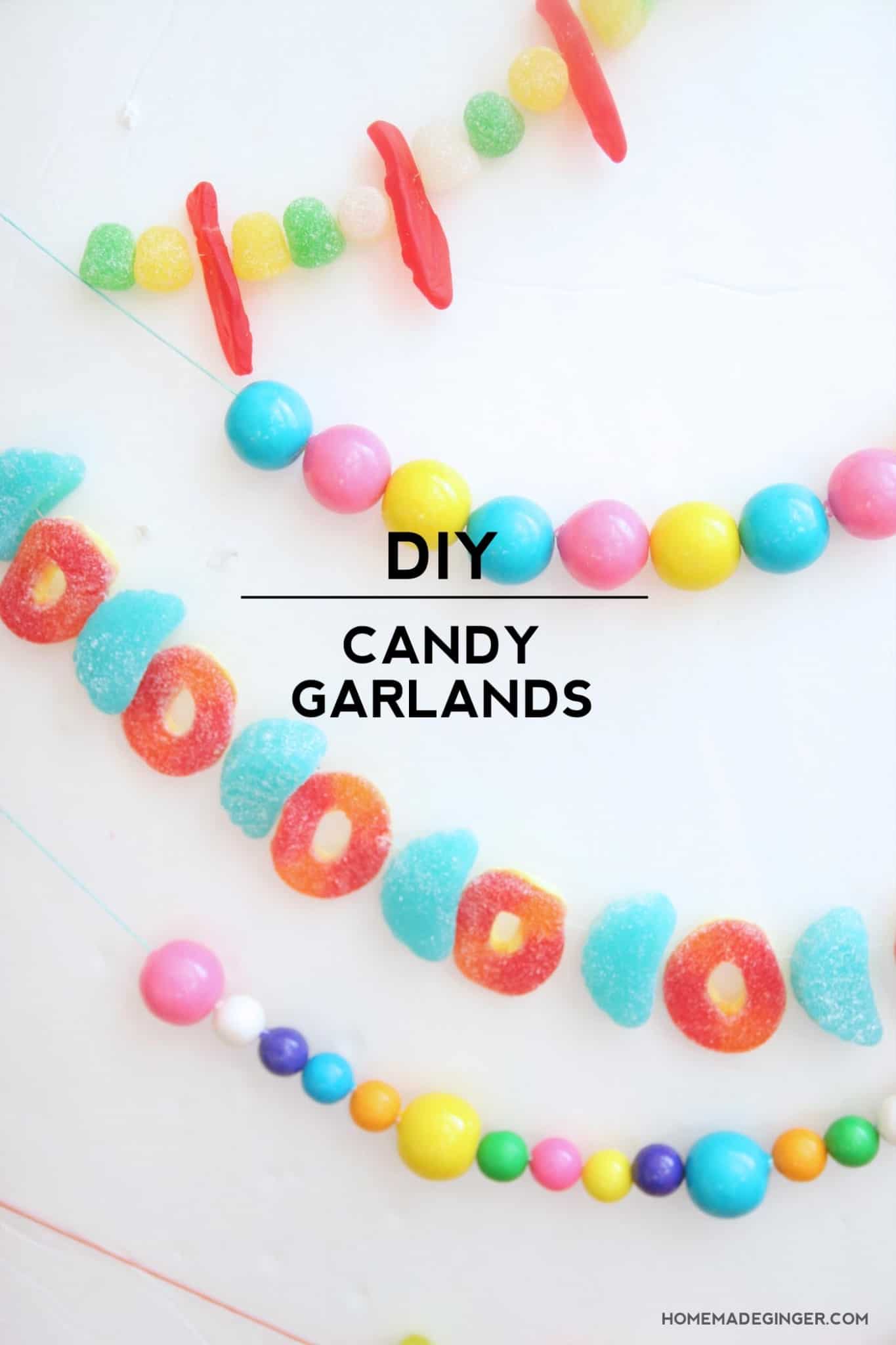 Mix up your holiday decor by making some DIY candy garlands! When I was browsing the candy aisle at the dollar store, I realized that all the different options are so colorful and just as cute as beads.
So then I got to thinking that instead of using tons of candy for the traditional gingerbread houses, why not make some super colorful and cute garlands to decorate the tree or mantle?
These would also be adorable for a child's birthday party. A candy garland is easy enough for kids to make, with a little parental supervision of course!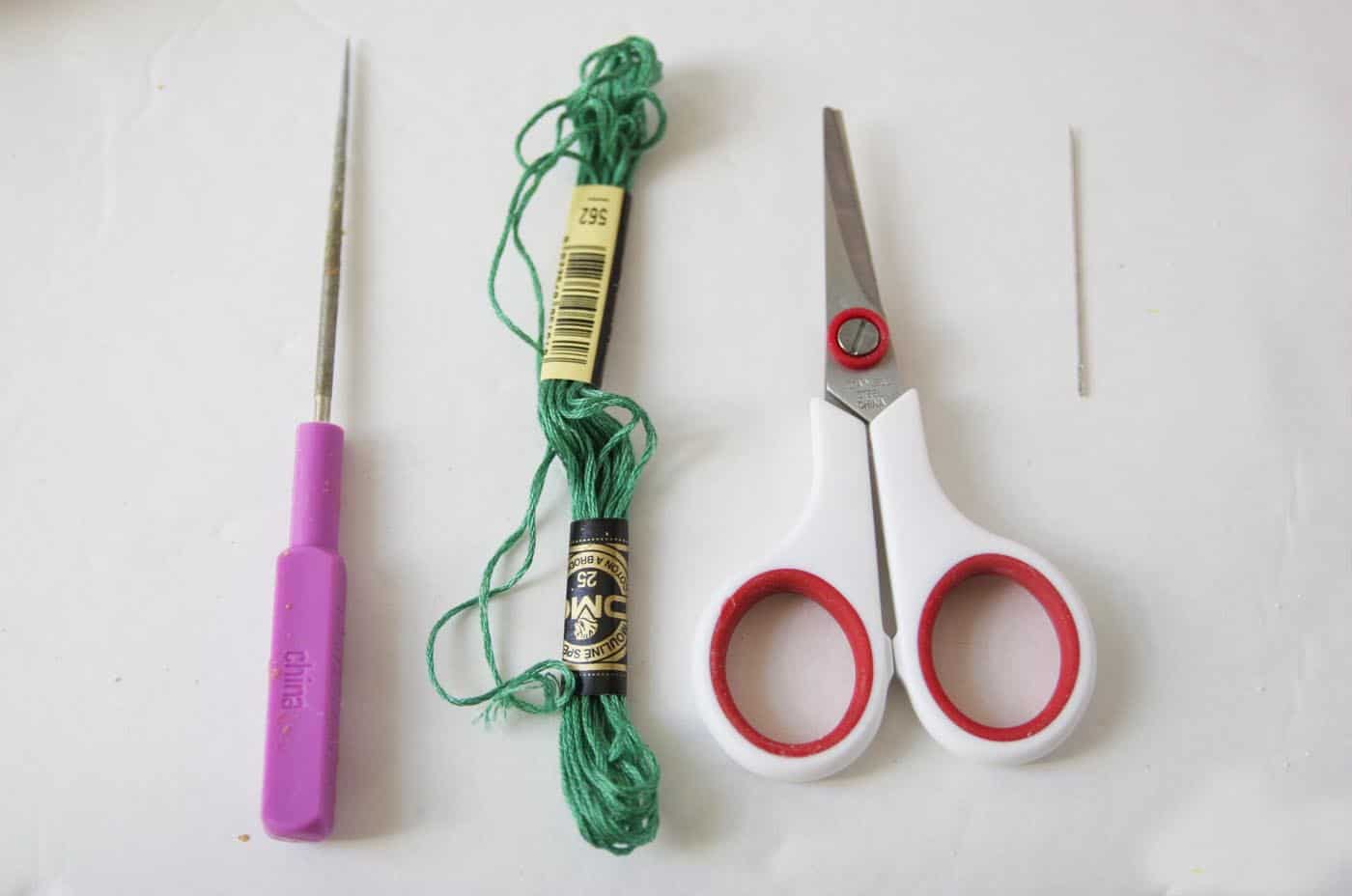 Make a Candy Garland
Gather These Supplies
Awl
String or embroidery thread
Scissors
Large needs (You could use a plastic needle if little kids are helping!)
Candy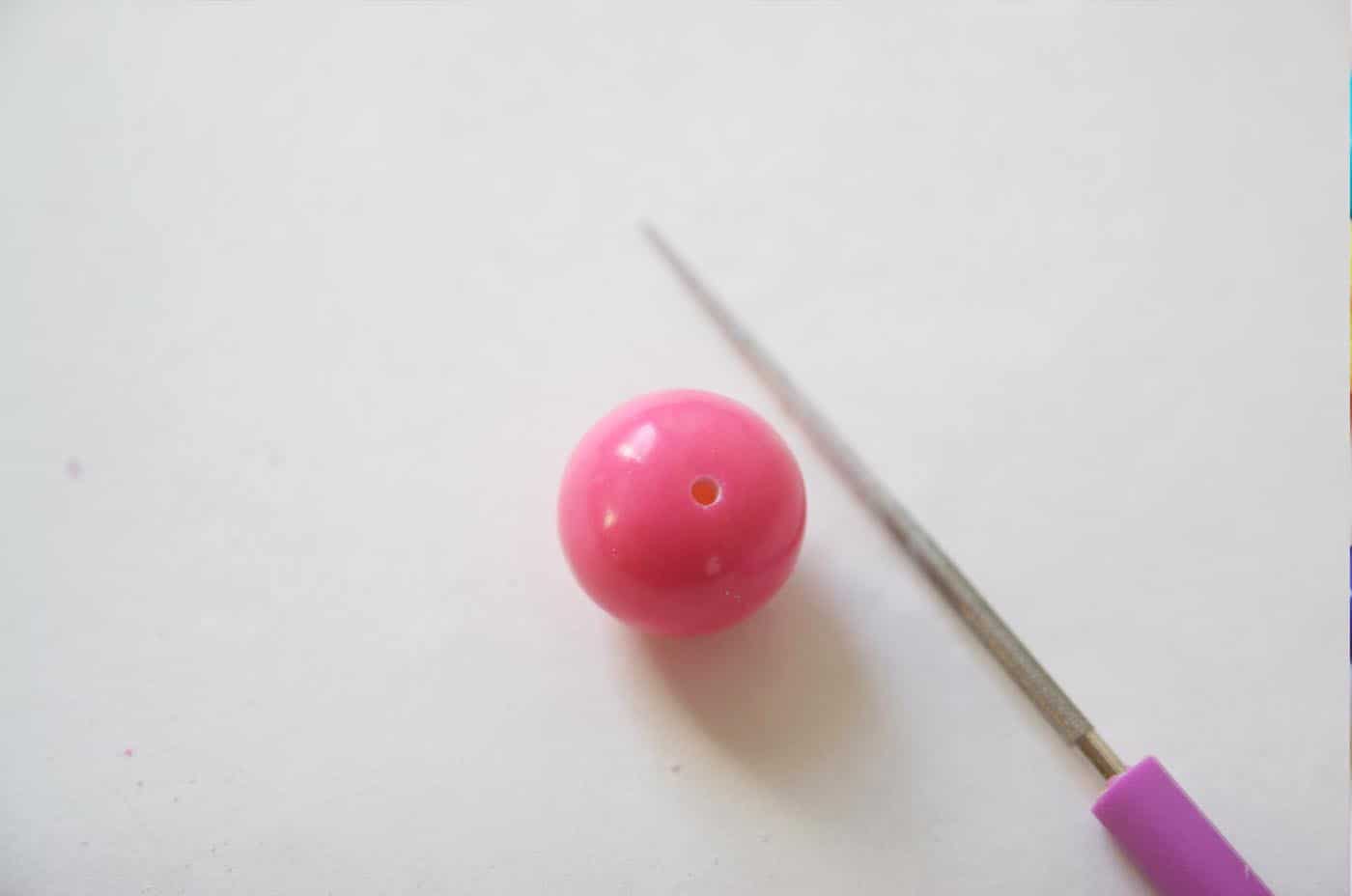 For gumballs, pierce them with an awl first before stringing them onto a string. Work slowly and twist so you don't break them.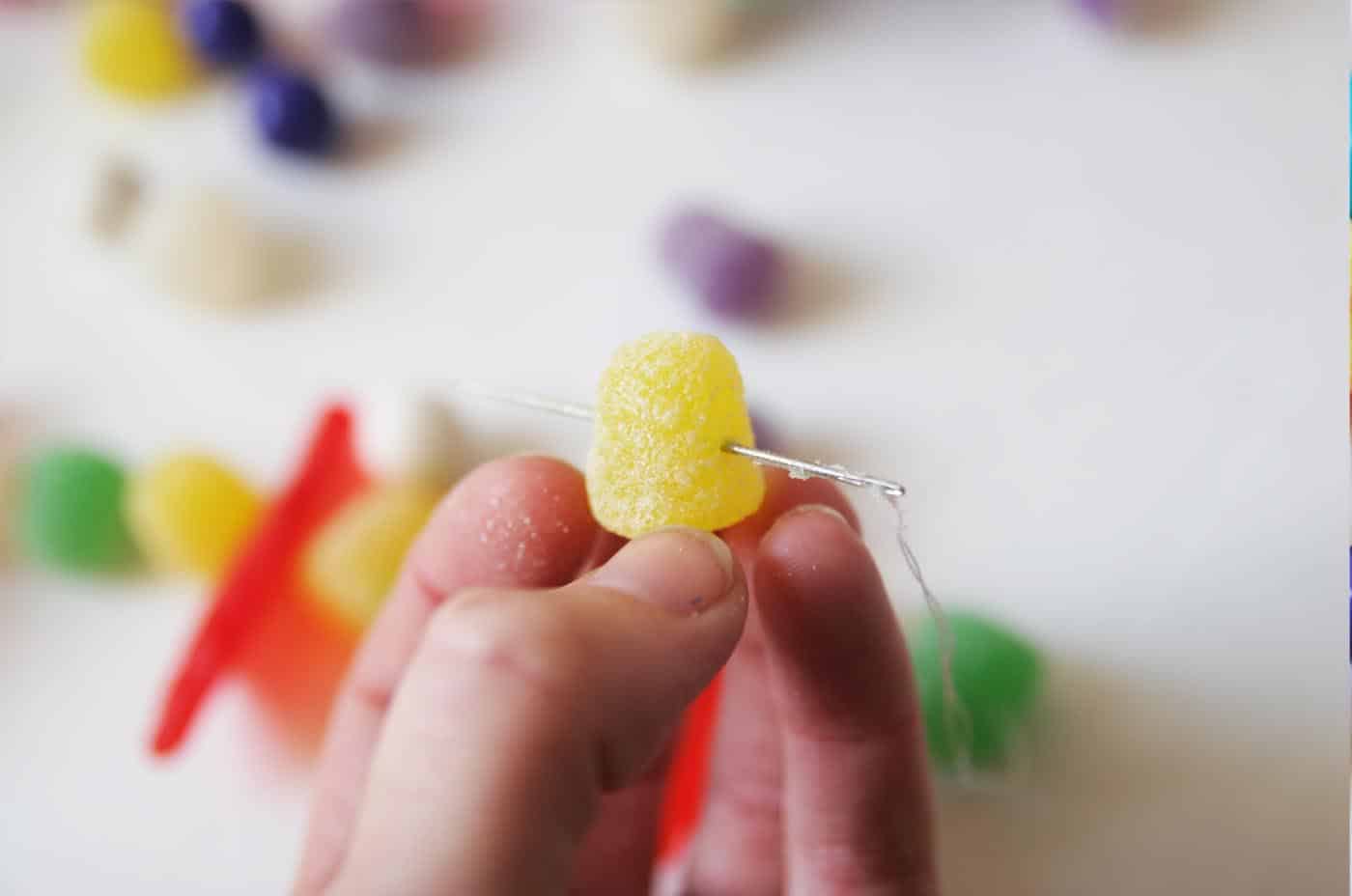 Gummy candies can be easily pierced with a needle and strung.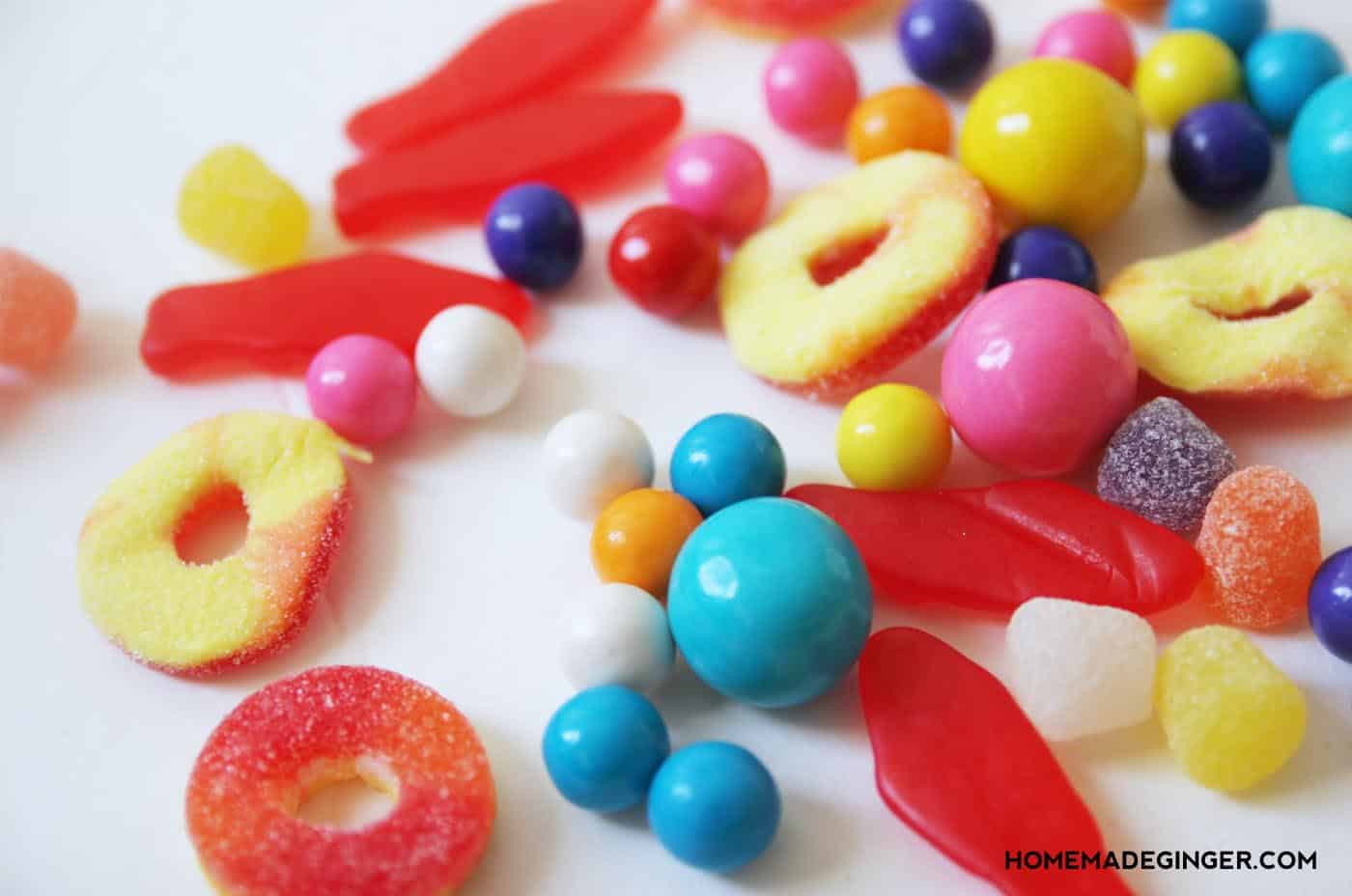 Experiment with patterns and colors or just make some garlands that are random!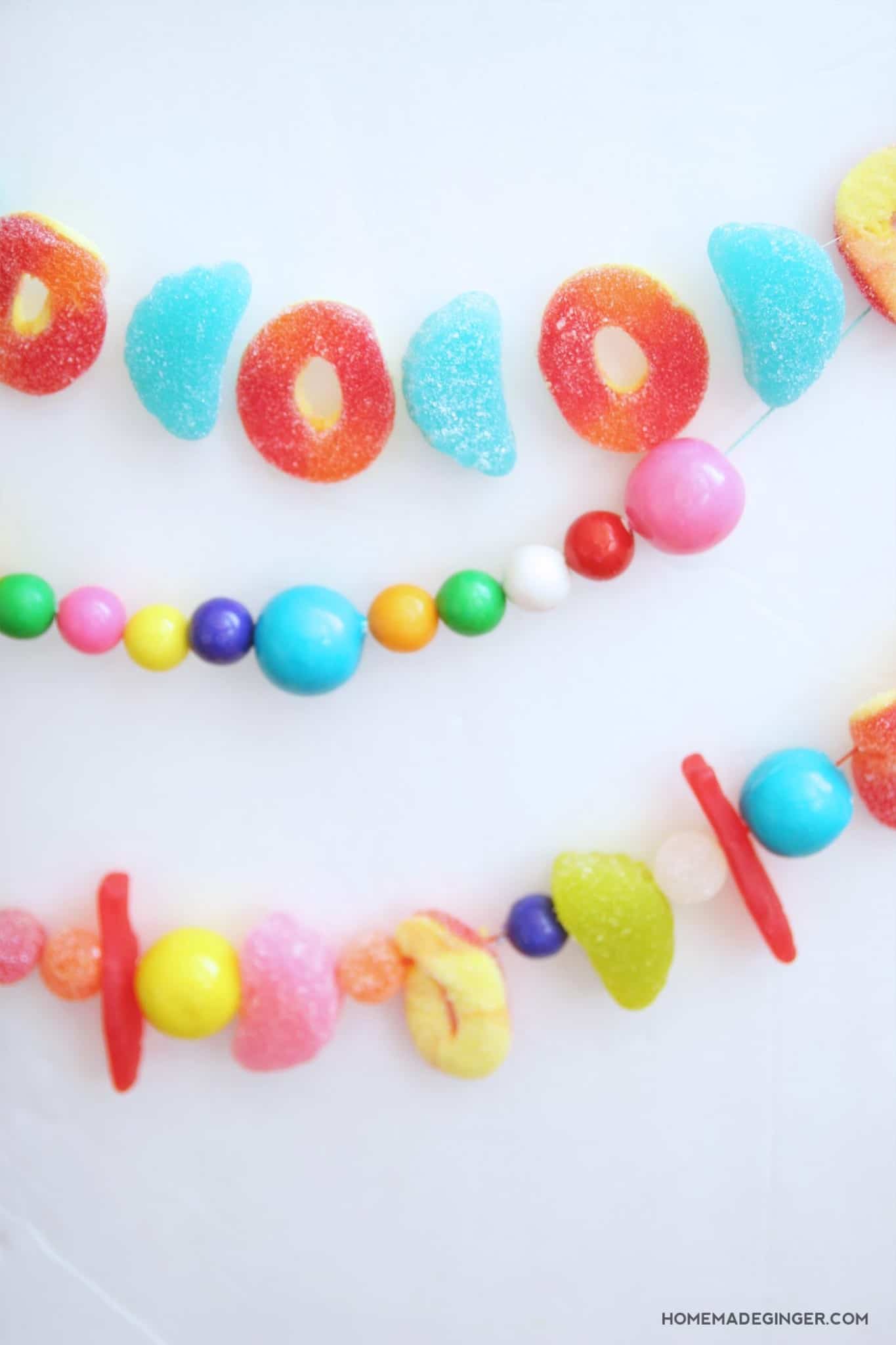 And they look even cuter when you hang a few different ones together.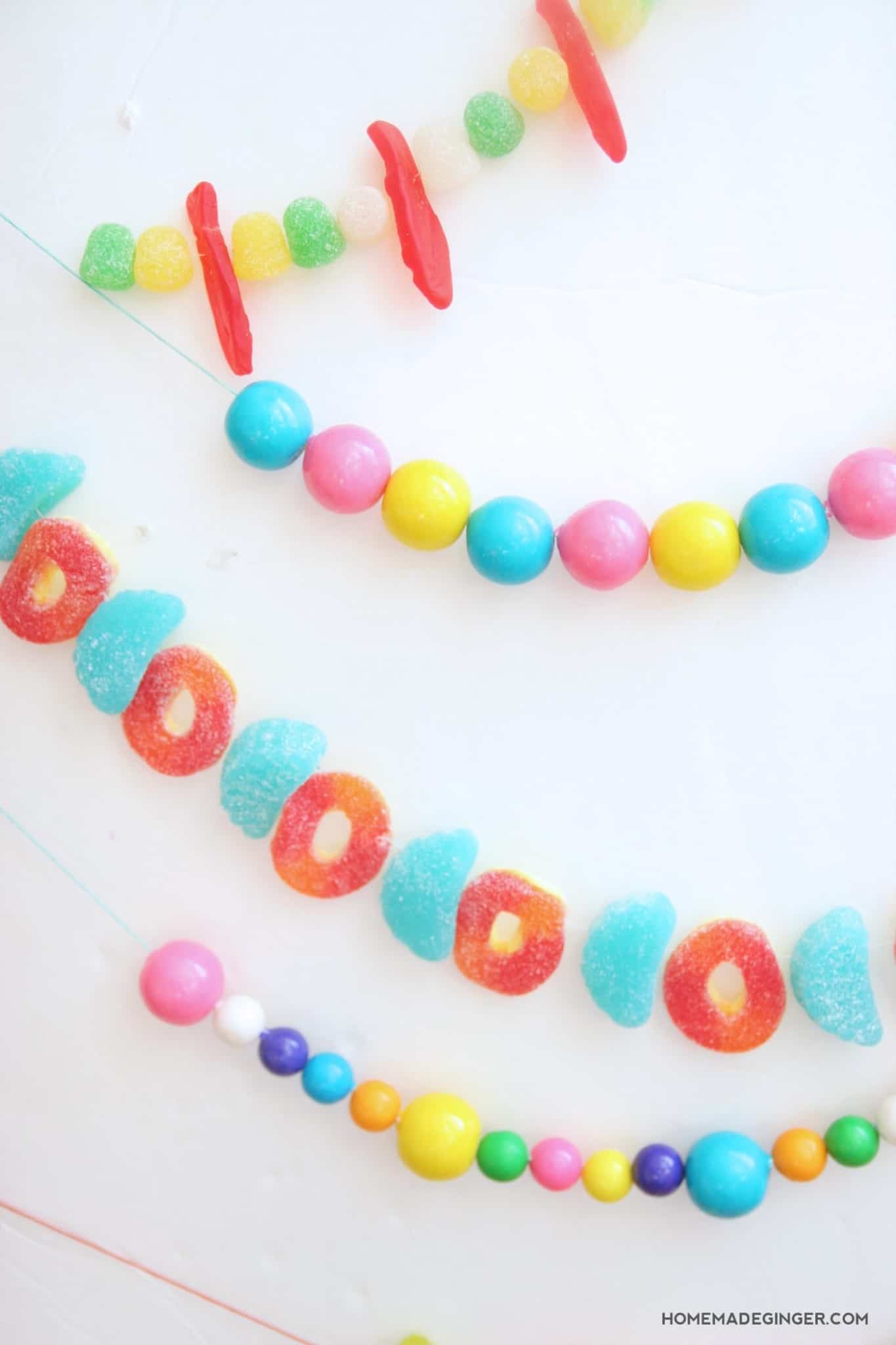 And of course another key step in this project is snacking on a few pieces to give yourself the strength and energy to finish!
I hope you will hop over to Homemade Ginger where I blog about creating lovely things without spending a lot of money.