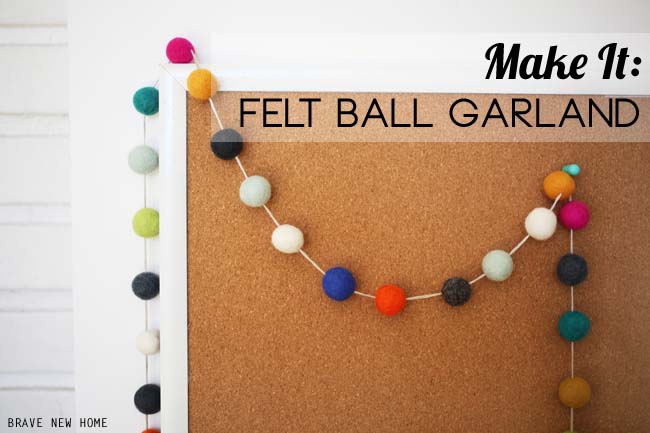 The holiday decorations are put away and it's that time of year when we start bringing in some cheery colors into our home to shake us of whatever winter blues we may be experiencing. This simple felt ball garland is a fun way to add some color and interest in an unexpected spot.
I'm here as a guest but if you'd like to check out what other home-related projects I'm working on, please stop on by my blog, Brave New Home.
For this project, you will need felt balls (I used 50 0.78″ balls), embroidery floss and a needle. You can also make your own felt balls but since I wanted a wide array of different felt colors, I found it more economical simply to buy my felt balls already made.
Start by arranging your felt balls in the order you will string them. I kept in mind what colors worked well next to each other and also spaced out the different colors somewhat evenly across my strand.
I doubled up on my embroidery floss and strung the balls on using a needle. The needle went through easily and without any issues.
After all my felt balls were strung, I started spacing them out keeping in mind how long I wanted my finished garland to be.
I had initially planned on making a knot before and after each ball but found the balls stay put easily and securely wherever they are placed. I am very glad I didn't spend any time on this extra step and it gave me greater flexibility to experiment with the spacing.
Now here comes the fun part of deciding just where to display your garland!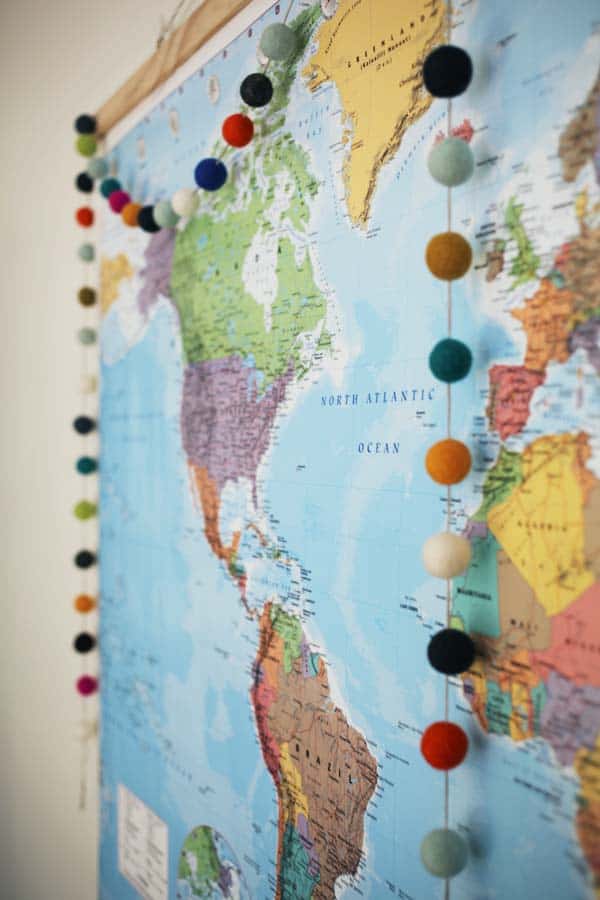 I chose to drape mine over a map.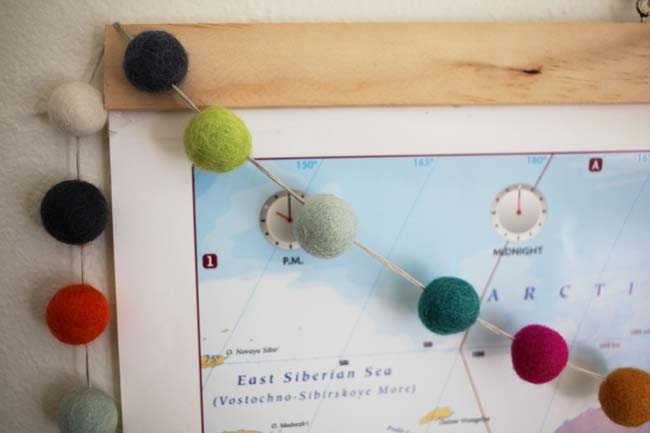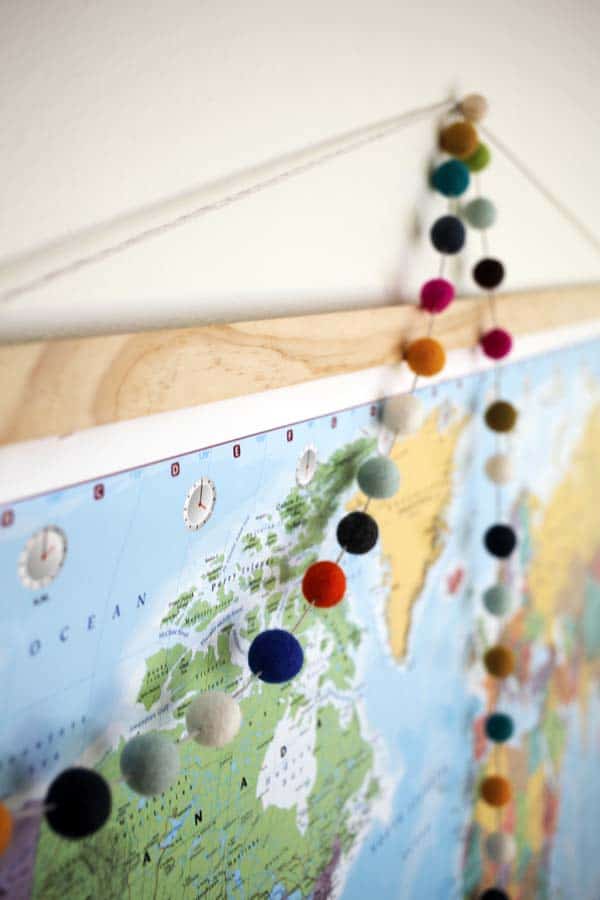 Or you could try draping them over some white curtains.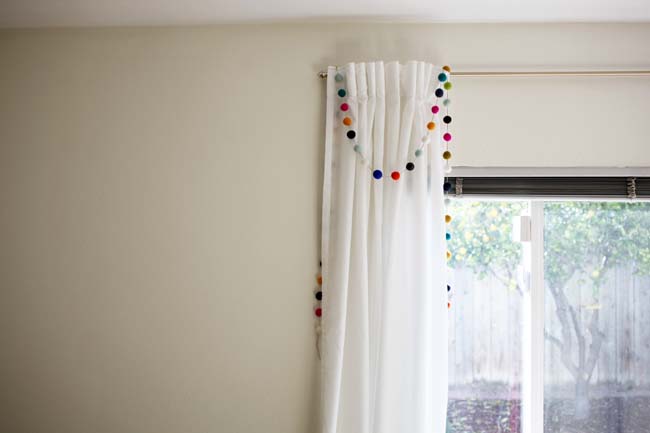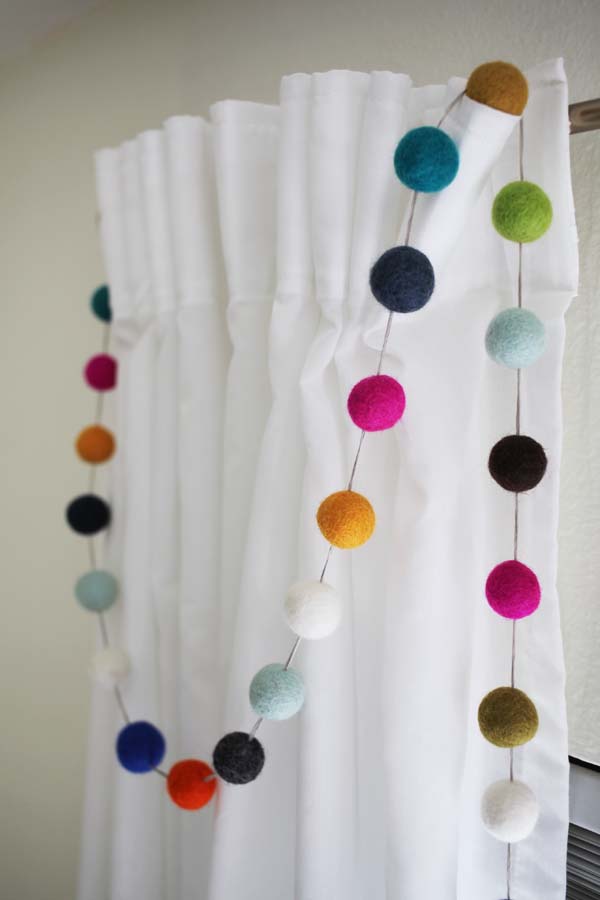 Keep up with me: Blog / Facebook / Bloglovin / Pinterest / Twitter / Google+