Are you wondering how to dye a baseball hat with sweat stains? Return all of the color to it permanently and easily with this simple tutorial!
Skills Required: None. You can dye a baseball cap with no experience! It's so easy, even a beginning crafter can do it.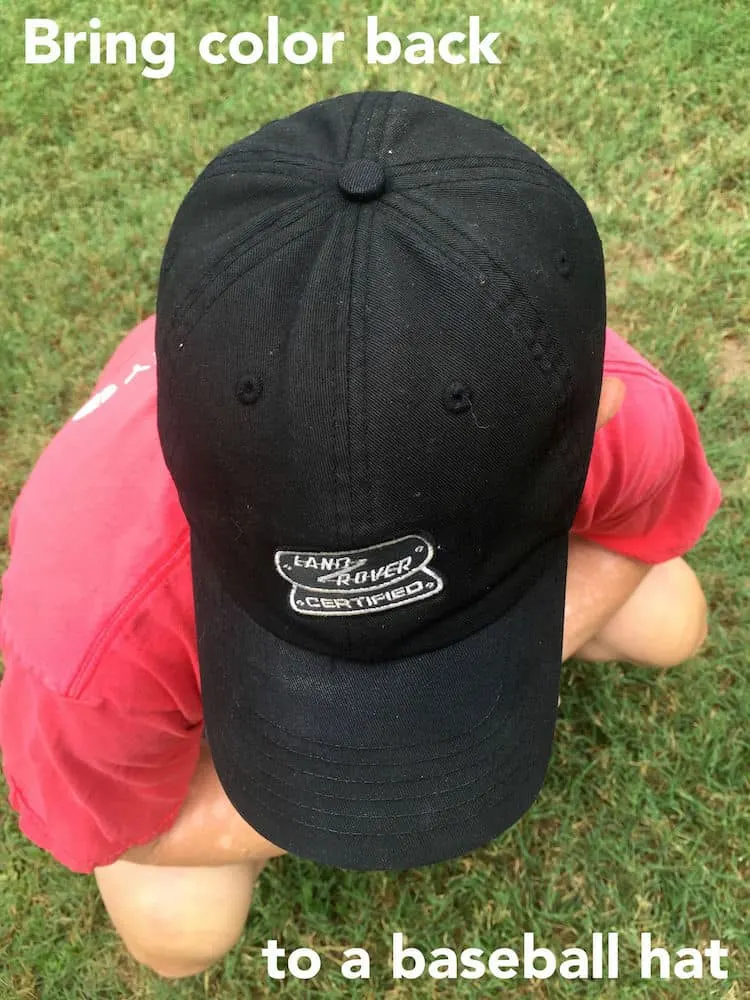 I think many of you can understand that a lot of dudes have a favorite baseball hat, and sometime even more than one. I don't happen to be a baseball-cap-wearin' female, but they exist.
Whether you're a male or a female, I find the love of a baseball hat to be infinite and unwavering, at least amongst people I know. And in our Georgia weather, a hat can easily have a short shelf life based on the amount of time you a) sweat; b) hang out in the sun or c) both.
I'm setting the stage for you, my friends.
How to Get Sweat Stains Out of Hats
It all started a few months ago when Steve mentioned to me that he was going to have to throw away his favorite hat. Not because it had holes or a tear or anything like that, but because the heat and sweat had caused it to fade really badly, not to mention some weird staining on the brim.
Before throwing his hat in the circular file, he did have the good sense to come to me and ask what he could do for stain removal. Removing sweat stains isn't easy.
He was wondering if there was any way he could dye the hat – because he'd tried everything else first (dishwasher, enzymes, etc). Hand washing and a washing machine didn't remove the sweat stains, and the fading was obviously permanent.
I got involved and we were able to fix the hat, and I'm so excited to share how we did it. To give you an idea of how it turned out so you can get excited, check out the before and after: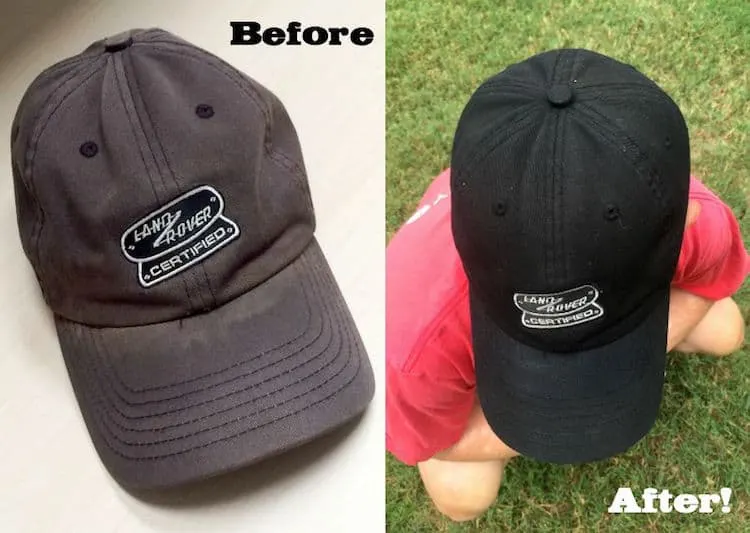 I know . . . it's pretty much amazing. And now I'm going to tell you how we did it.
Meet this little metal can of fabric spray magic.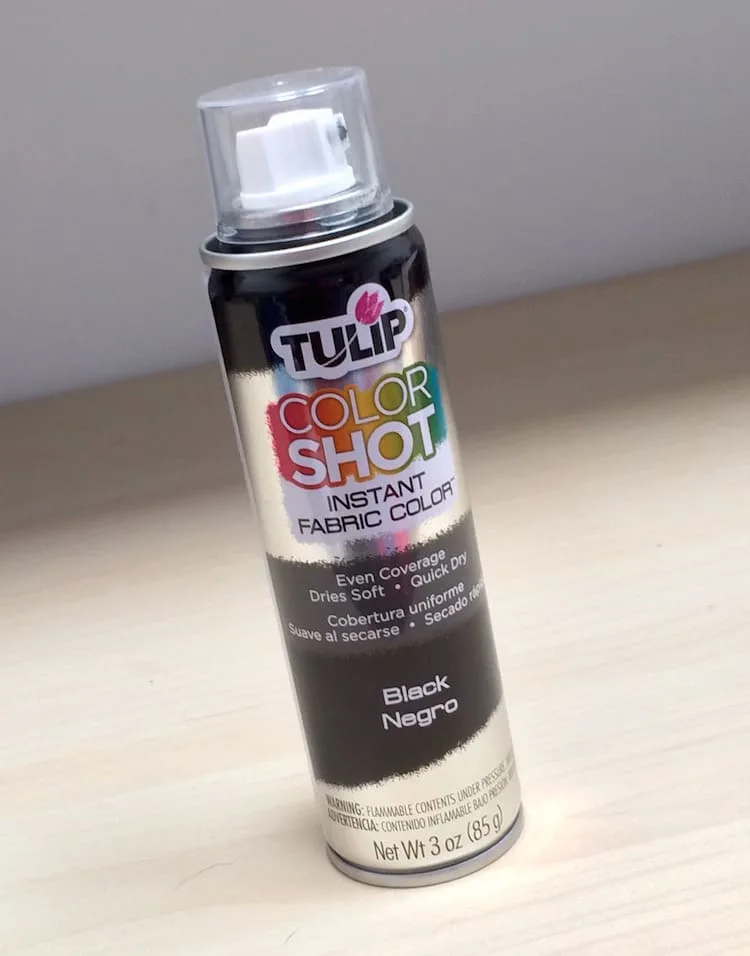 I'd actually seen Tulip Color Shot used for fashion crafts around the interwebs so it was somewhere in the back of my mind . . . but I didn't make the connection until we were in Michaels on the fashion crafting aisle.
Steve and I were there together and actually had several products in our hands. I love Tulip brand, and I liked the advertised "even coverage" and "dries soft." No one wants their hat to dry like a piece of cardboard.
So we decided to purchase a can and bring it home, and I'm pleased to tell you that the results were even more amazing that I could have imagined! Here's how we brought Steve's favorite hat back to life.
How to Dye a Baseball Cap
Gather These Supplies
Tulip Color Shot – black (or whatever color your hat is)
Painter's tape
Craft knife
Cover for your work surface
Clean the Hat
Before dyeing, you're going to wash your cap first. Take a peek at the care label to make sure there aren't any special instructions. Then you're going to do the wash.
You can use your own method, but personally I just hand wash in the sink. Plug the drain and add a splash of white vinegar and then a small amount of laundry detergent. Fill with warm/hot water. Stir (with your hand).
Let the hat sit in the water for about an hour, then rinse until the water runs clear. Ring out the excess water. Form and set out on a towel to dry.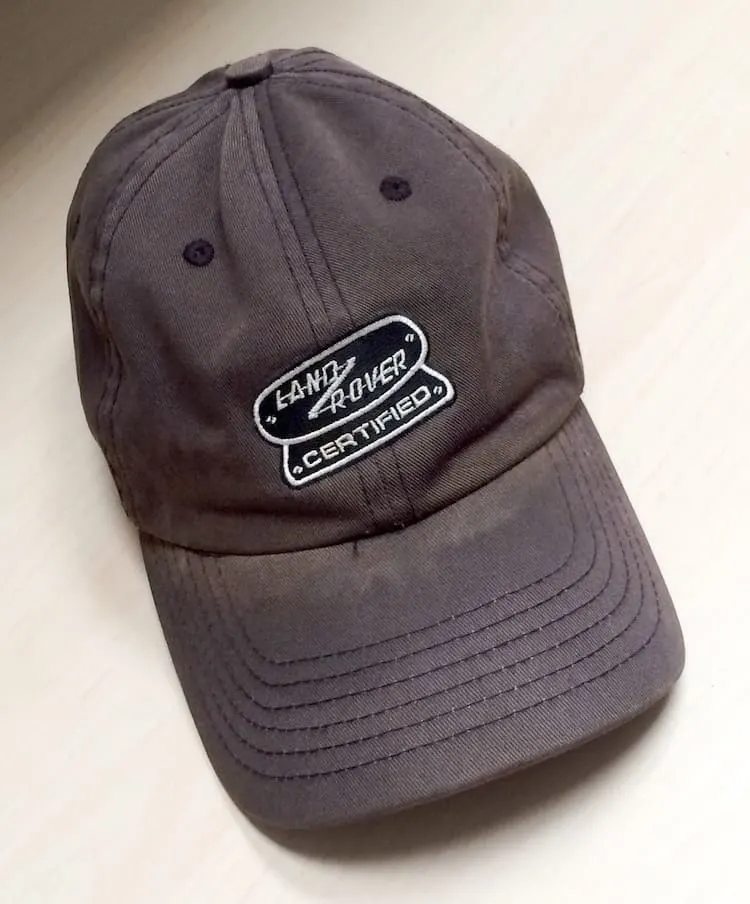 So this is the hat beforehand – which you may think was a gray-blue-ish shade originally. No . . . it was BLACK. This is what sun and sweat do to hats, people!
This hat is either 100% cotton or close – there might be some poly in it (no tag). We washed the hat one more time to get rid of any sweat and dirt.
Cover Any Logos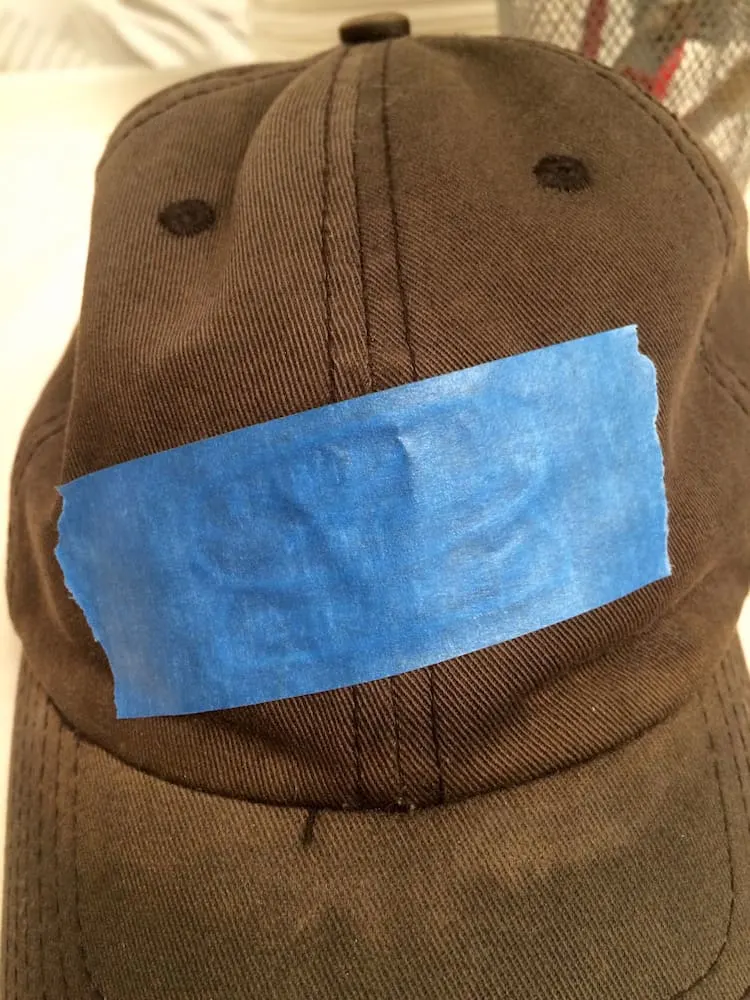 Steve didn't want the logo to be covered with paint, so we covered it with painter's tape. But it wasn't exactly shaped to the logo, as you can see.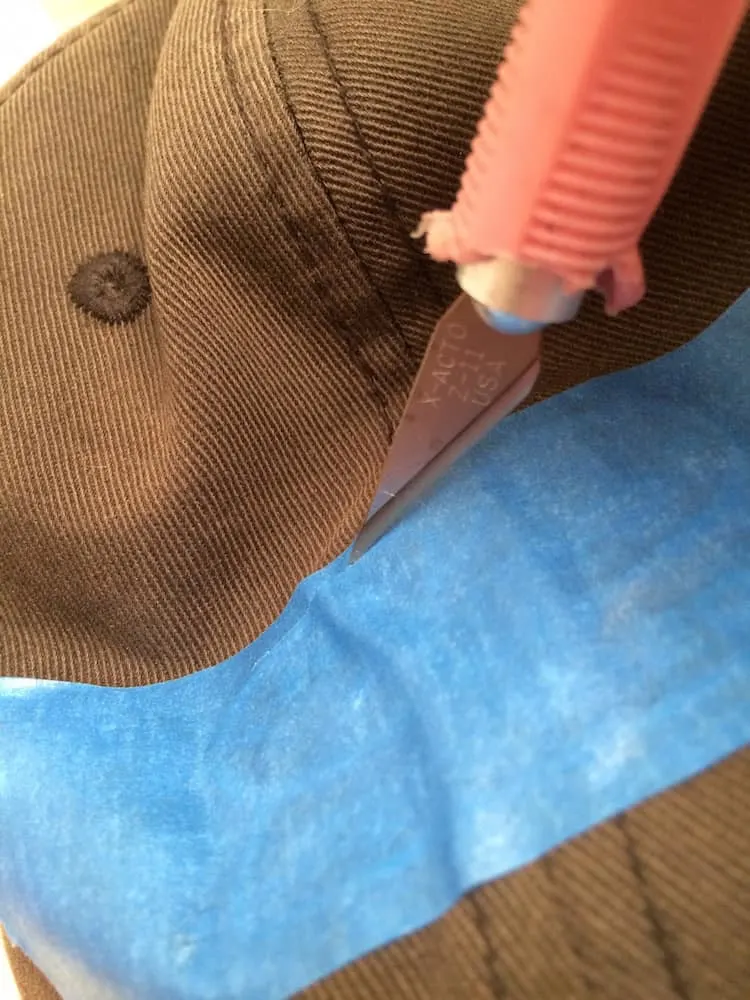 This is where the craft knife came into play. We trimmed the painter's tape around the baseball cap logo for an exact fit.
If you do this, please be very careful! You can plunge that craft knife right through the hat and cause a meltdown on the part of the owner, so gently cut away the tape.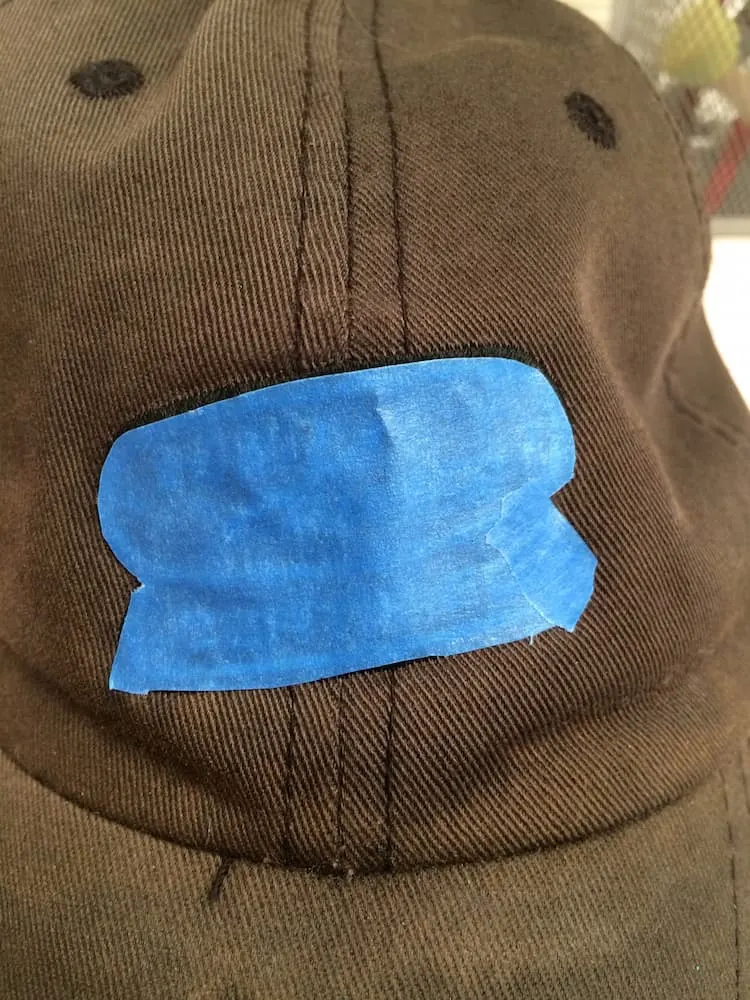 This is what is left behind. Then the rest is simple.
Spray the Hat
Place the hat on a protected surface and, following the instructions on the can, spray the paint. Steve used three light layers of Color Shot, letting dry for several minutes between each.
He then turned the baseball hat over and did the bottom of the bill (not the inside). Remove the tape and let dry for several hours before handling.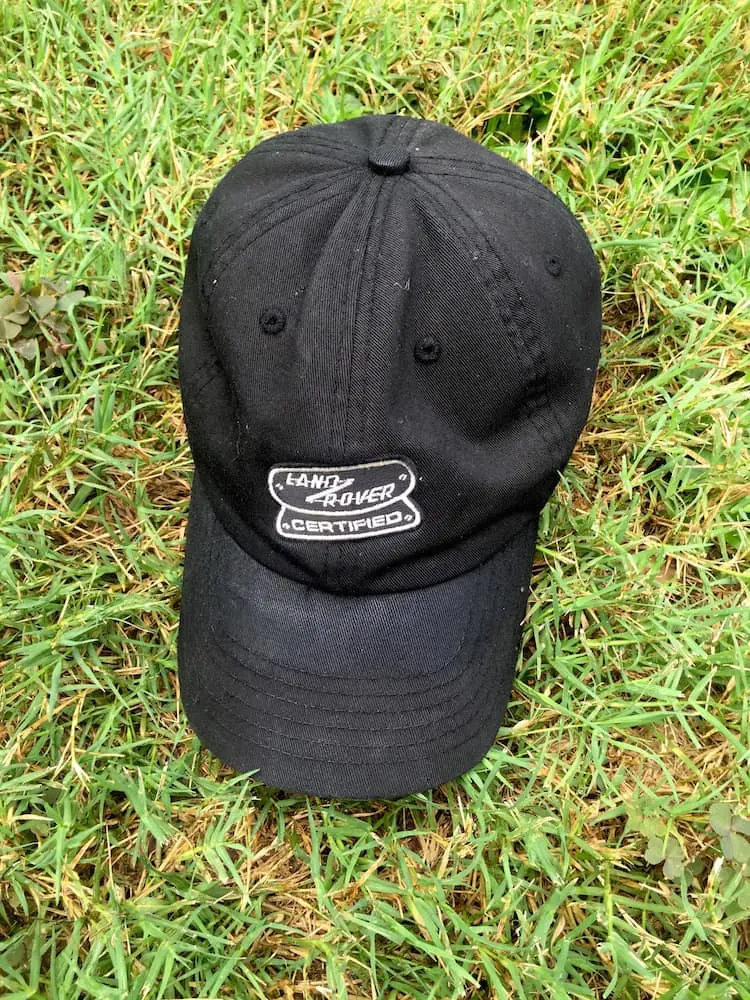 It really worked *that* well! Once you learn how to dye a baseball cap, you can try several colors. We were so pleased with the results, though I do have a few notes:
As I said, this hat was mostly cotton, but according to the bottle it works on natural and synthetic materials. Despite this, I always recommend doing a test before starting your project. In the case of a hat, you can do a quick blast to the inside where no one will see it before committing.
You should not only cover any logos you don't want painted with painter's tape, but also any plastic.
The paint does dry soft BUT it takes a few wears to get it loosened up. So don't freak out if your hat is a little stiff right after painting – it will get soft again.
The color is permanent, so you should be able to wash it. We haven't washed the hat yet, but it has stood up to several days of sweating (so it's gotten really wet) and there's been no bleeding.
Update May 2021: we originally posted this seven years ago and the hat is still going strong! It's been washed and there hasn't been any bleeding. Steve actually did this a second time in late 2017, and it looks like its original black.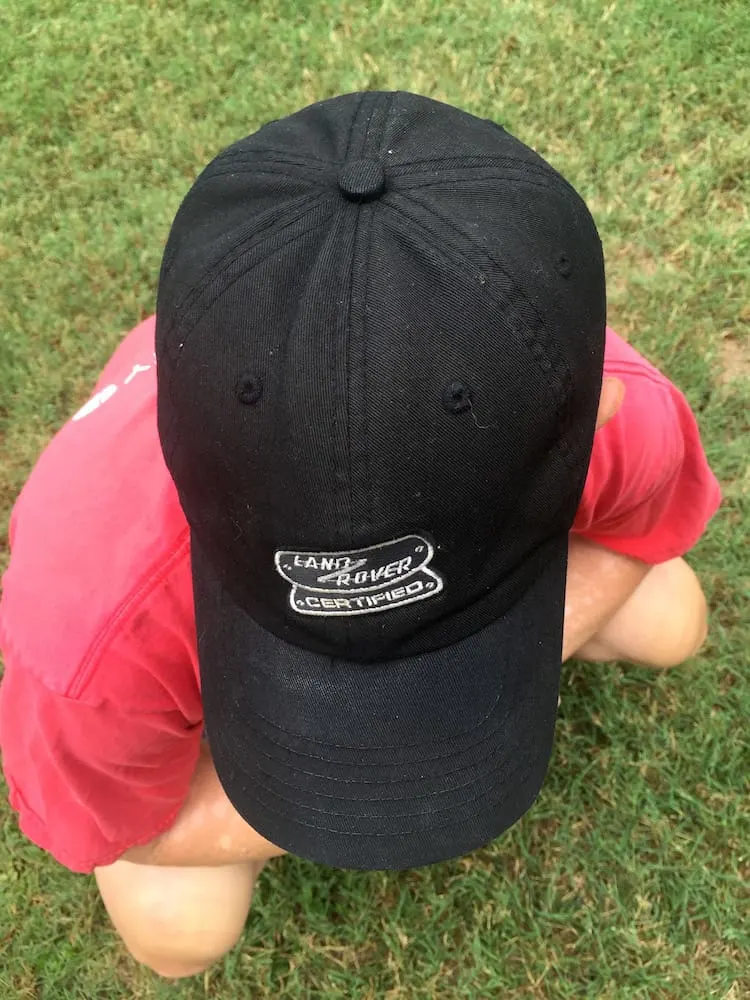 Now that you know how to dye a baseball hat, you realize how easy it is! Print out the how-to below.
Yield: 1 hat
How to Dye a Baseball Cap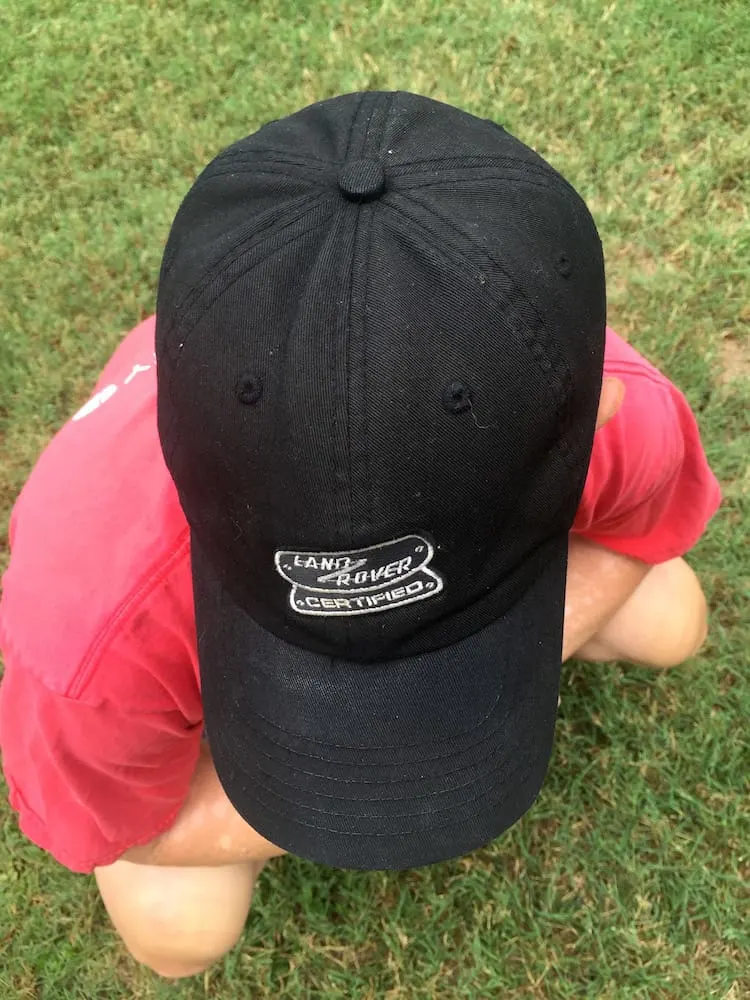 Learn how to dye a black baseball hat that has turned brown! Learn how to get sweat stains out of hats with this unique method. Works with all colors of caps!
Materials
Painter's tape
Cover for your work surface
Instructions
Wash the hat and let it air dry.
Cover up any logos with painter's tape; trim around the edges carefully with a craft knife.
Place the hat on a protected surface and, following the instructions on the can, spray the paint. Use three light layers of Color Shot, letting dry for several minutes between each.
Turn the hat over and spray the bottom of the bill only.
Remove the tape and let dry for several hours before handling or wearing.
Recommended Products
As an Amazon Associate and member of other affiliate programs, I earn from qualifying purchases.
---
So what do you think – would you try it? Do you have any other favorite methods for restoring color to a hat?
If you liked this post, you might also like these other household cleaning articles! Check them out: